In today's digital age, smartwatches have seamlessly integrated into our daily lives, functioning as personal assistants, health trackers, and an extension of our smartphones. For those fortunate enough to own a Google Pixel Watch, the significance of maintaining your device's pristine functionality cannot be overstated. However, if you misplace your watch or require a reset, the potential loss of your data and meticulously customized settings can be daunting. Fortunately, a solution exists – backing up your Google Pixel Watch. This process ensures that your vital information and personal settings remain intact despite adversity. Whether upgrading to a new Pixel Watch or simply seeking to safeguard your current one, understanding the backup process can significantly enhance your smartwatch experience. So, let's explore the straightforward steps to secure your data and maximize the utility of your Google Pixel Watch.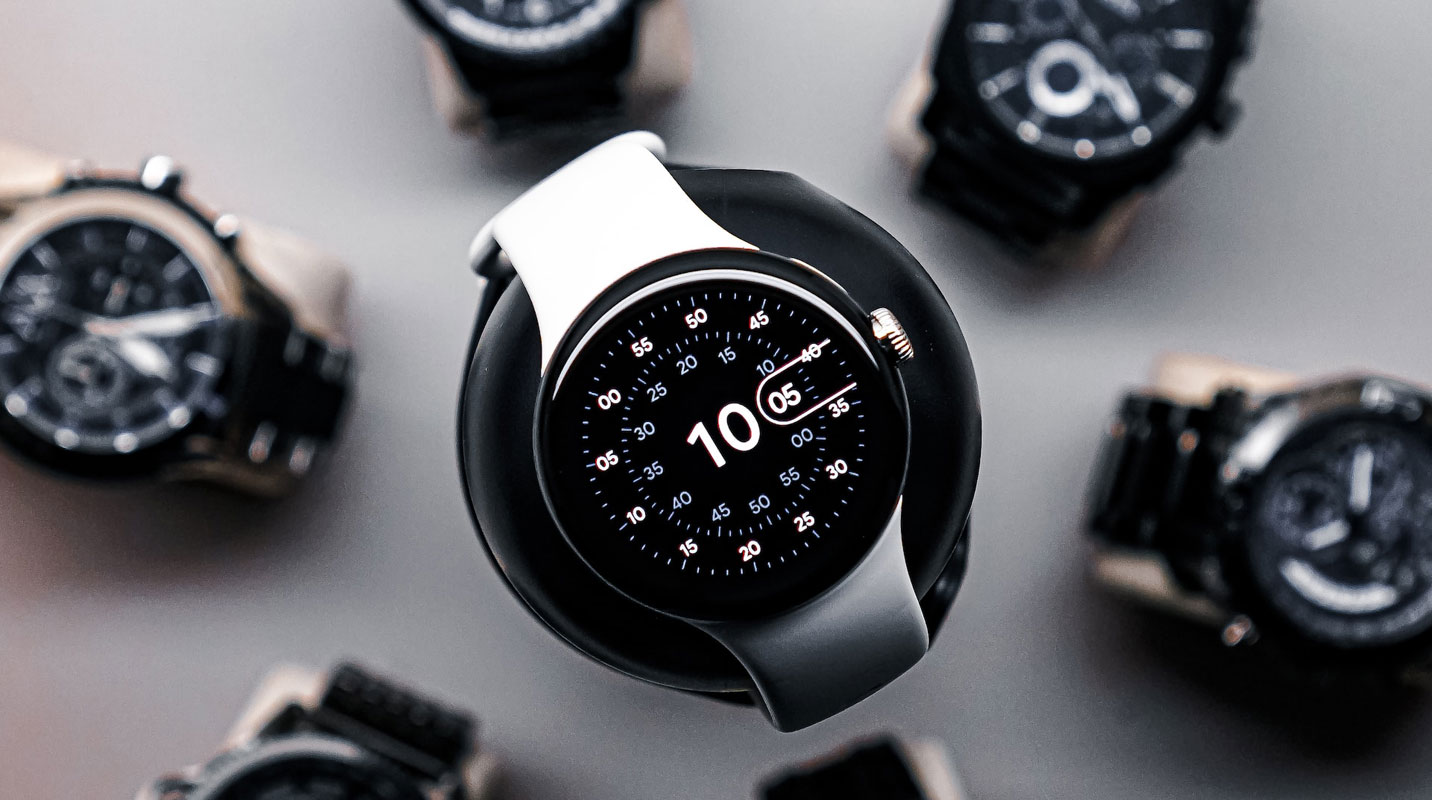 Why Backing Up Matters
When connected, your Pixel Watch syncs with your phone, so you won't lose sensitive information even if you misplace or reset your device. However, there's a catch. While the core data remains intact, any customizations, WearOS-exclusive apps, and personal settings may be lost, resetting your smartwatch to its default state. This can be a frustrating experience, but it's entirely avoidable by keeping backups enabled.
The Power of Pixel Watch Backups
Backing up your Pixel Watch can be a lifesaver, especially if you upgrade to a new one, such as the Pixel Watch 2. The process is designed to be seamless, allowing you to import your settings and customization options directly to your new device. Here's how to do it:
Ensure the Basics
Before diving into the backup process, ensure that your Pixel Watch is connected to Wi-Fi and is charging. This is essential to maintain a stable connection during the backup. Additionally, ensure your Pixel Watch is updated to Wear OS 4, as backup functionality is unavailable in Wear OS 3.5 and previous versions.
Accessing Backup Settings
Open the Settings app on your Pixel Watch.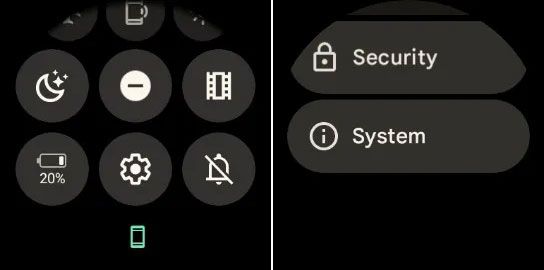 Scroll down and tap on "System."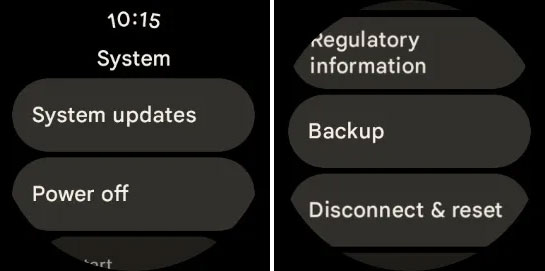 Scroll down further and select "Backup."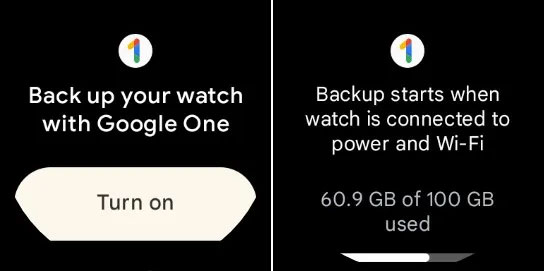 Finally, tap "Turn on" to enable the backup feature.
Your Pixel Watch is likely backed up and ready to go if the backup option is activated. This option can also be enabled during the initial setup so you might have already done this. However, it's a good practice to double-check your backup status before making any changes, as it may not have captured your most recent updates.
Restoring a Pixel Watch Backup
Restoring a Pixel Watch backup is similar to pairing your Pixel Watch with your phone, with one key difference. After pairing your watch with your phone, you'll see an option to "Restore from backup." Select this option to skip the customization screens, making the setup process quicker and more efficient. Importantly, you can do this from any Pixel Watch, not just the one from which the backup was taken.
FAQs
Is it necessary to back up my Pixel Watch?
Backing up your Pixel Watch is not mandatory but highly recommended. It ensures that your customization settings and personal data are safe if you need to reset your device or upgrade to a new one.
Can I use my backup to set up a new Pixel Watch 2?
Absolutely! Using the backup feature, you can easily import your Pixel Watch settings and customizations to a new Pixel Watch 2.
What should I do if I don't see the backup option on my Pixel Watch?
If you can't find the backup option, ensure your Pixel Watch is updated to Wear OS 4. Wear OS 3.5, and earlier versions do not support the backup functionality.
Can I back up my Pixel Watch using a computer or other devices?
Pixel Watch backups are primarily designed to be used within the Wear OS ecosystem, which means you'll need another Pixel Watch or a compatible device to create and restore backups.
How often should I back up my Pixel Watch?
It's a good practice to back up your Pixel Watch regularly, especially when you make significant changes or customizations. This ensures your backup is current and ready to safeguard your data and settings.
Wrap Up
Setting up a new Pixel Watch or the restoration of a recently reset device may initially seem like a daunting task. Nevertheless, a straightforward solution can significantly expedite the entire process: the backup feature. Whether setting up a new Pixel Watch or moving to Pixel Watch 2, these tips maximize your smartwatch's potential. In an era dominated by technological advancements, the ultimate goal should always be to simplify our lives, not complicate them. Ensuring your Pixel Watch is adequately backed up, you secure a seamless transition, safeguarding all your personalized settings and preferences.
This means you can continue to utilize your smartwatch without disruptions, ensuring that it remains a valuable companion in your daily routine, effortlessly tracking your activities, notifications, and health data without any hassles, often accompanying a fresh setup or reset.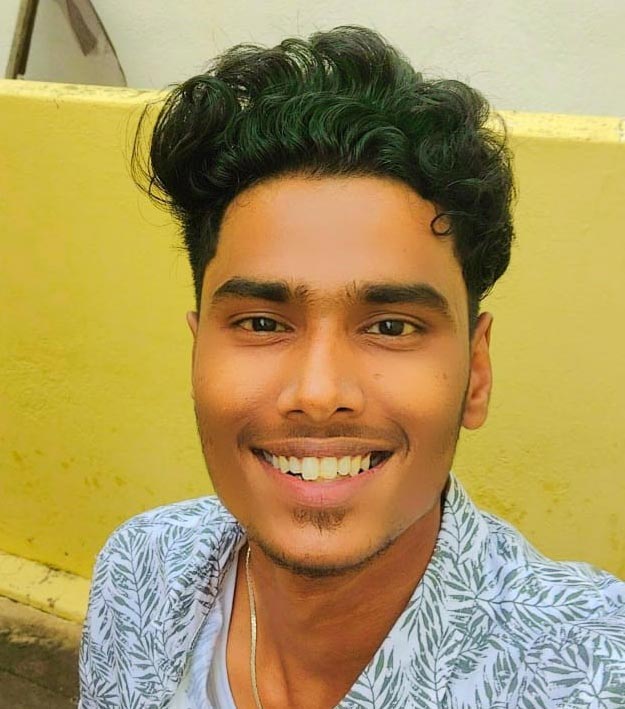 Arun Karthick is a highly skilled and versatile individual with a computer science background. He completed his undergraduate degree in this field and has since worked as an Android developer. Arun is known for his expertise in break dance and is highly regarded in this field. In addition to his dancing abilities, Arun is also a mobile hardware-level technician, making him well-rounded. He is known for his intelligence and is considered an intelligent individual in his professional and personal life.