Google Pixel Watch is on edge to release to public usage. Since Pixel Watch has been an anticipated one for the last few years, Every detail leak and other specs make Techie people curious. Everybody knows Google is serious about their SmartWatch after they acquire Fitbit. Now, Leaked Rumours suggest Google Pixel Watch may use Fitbit 5 Health Sensors. The SmartWatch may not be highly expensive and will fall into the $200 category for the base variant. Fitbit 5 Senors are enough to deal with all Health-related stats. Also, When Pixel Watch uses expensive and fancy sensors, It may increase the price further.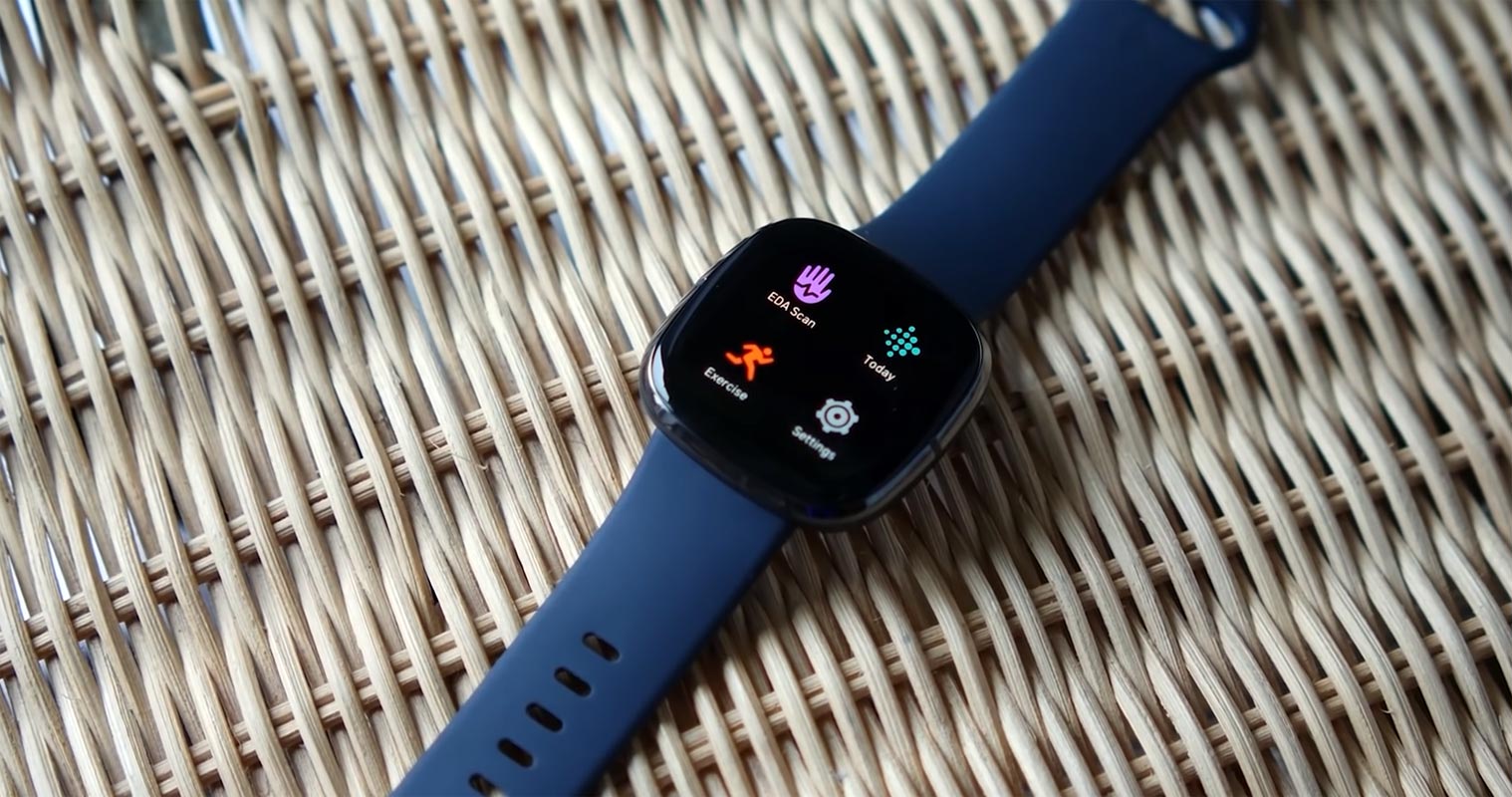 Google Pixel Watch Leaks
Google Pixel Watch design is already out there. The leaks of design questions regarding the Google Pixel Watch turn to the internal specifications of the hardware and software. One hint about the health features is that the sensors on the rear of the Pixel Watch are pretty similar, if not identical, to those that are within Luxe and the Fitbit Charge 5. Fitbit Charge 5 and Luxe.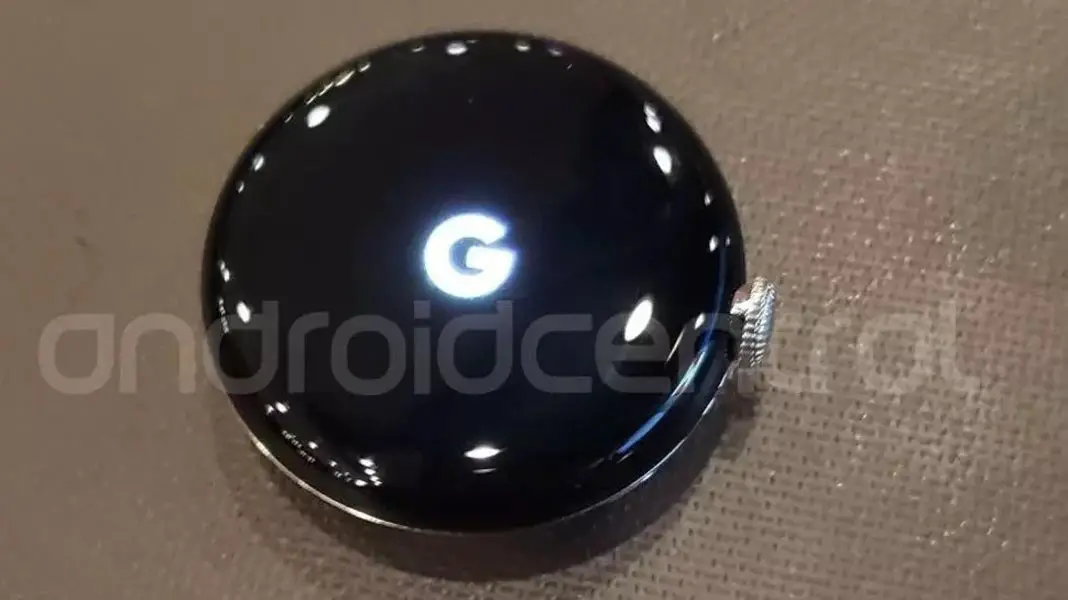 According to digital calipers, The Pixel Watch is 40mm long and is a staggeringly thick 14mm. The bezel-less screen is estimated to be 30mmin size, and the whole thing weighs around 36g.
Fitbit 5 and Google Pixel Watch Sensors
The health sensor in the Pixel Watch consists of four cutouts. The first rectangle to the left is white. It is a square with two squares at its bottom and is smaller than the three others. This design is similar to the one that Fitbit uses in its latest non-smartwatch fitness trackers.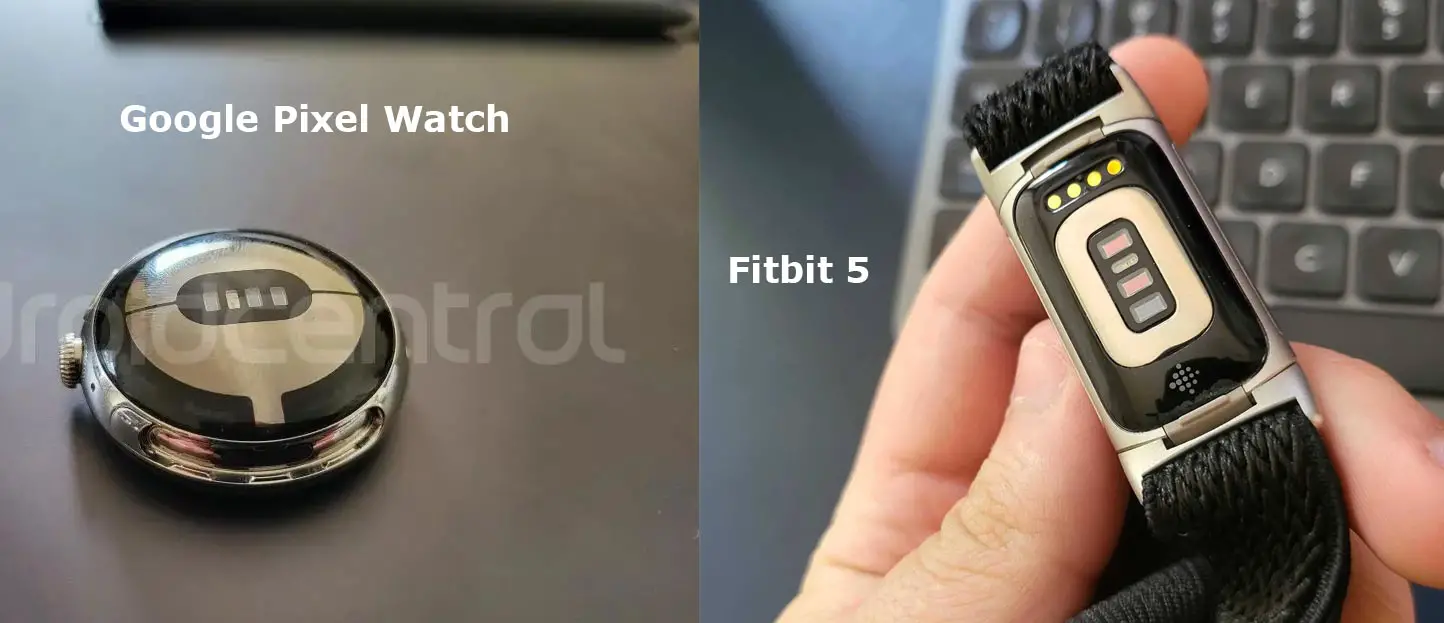 The Charge 5 and Luxe include an electronic heart rate sensor, infrared and red sensors to measure oxygen saturation (SpO2) monitoring, and an infrared temperature sensor for nighttime skin monitoring. It supports tracking heart rate 24/7 and variation in cardio fitness levels (VO2 max).
The two semicircles around the sensor's center might be back crystals required to detect your heart's electrical impulses to determine the electrocardiogram (ECG). Other watches that have ECG also require that you contact a second sensor on the case of the watch to get an ECG reading. The second sensor may be located on the top button or even on bottles caps that form the crown.
Expected Price Range
If Google uses the Fitbit sensor to make its Pixel Watch, that could bring cost savings as the Fitbit Luxe costs just $129 and the Charge 5 costs $149. It would make for a beautiful synergy with the acquisition of 2021, indicating that the development of Google's Pixel Watch was very much present in January at the closing.
Wrap Up
When it comes to hardware-related products, price and Quality always decide the success. Since most of the successful leading SmartWatch like Apple and Samsung Galaxy Already proved their best and getting good sales each year. Google faces issues with hardware-related products sometimes. So, They should prove their product value. Techies predict the Pixel Watch may go up to $400.But with Fitbit sensors, they may reduce the price for basic variants. What are your thoughts about Google Pixel Watch using Fitbit Sensors? It can be a Good Smart Watch, or is it another rebranded like a watch? Share your thoughts below.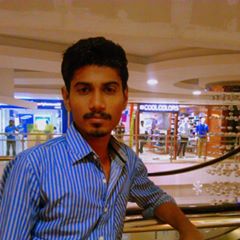 Selva Ganesh is a Chief Editor of this Blog. He is a Computer Engineer, An experienced Android Developer, Professional Blogger & addicted Web Developer. He runs Android Infotech which offers Problem Solving Articles around the globe.