In Black Friday deals, you can easily get lost. You chose the phone and made the order, You received the product, and your friend will say You can buy a better phone at this cost. Boom… All of our Planed works and cross-checks, Reviews will go. We started to hate the phone for no reason, But, We will live with it because we bought or We want to make our judgment is True…:).  To avoid this kind of situation, Check the below things before buying Android Phones in the Black Friday Deals. Our phone, more than a device for making calls, has become a mini-computer that we always carry in our pocket. Therefore, the choice of Android Phones can be a complicated process, and on which our daily productivity can depend. Several factors must be taken into account to avoid regretting in the future. To do this, we present Things to consider when buying New Android Phones.
The following guide will focus on Black Friday based. When you follow this guide, it will give you a sharp idea about your mobile.
How much should you spend on your Phones?
Right now, we have to consider how we use Android Phones as well as what we need from it. Knowing in-depth the use and the demands we ask of a smartphone will have a direct impact on our economy. Rember, every phone value directly depends on the Price. I will not dive too deep on the specs. I will give an overall map of the Value for your price. Before this, you should know the Snapdragon Number Explanation.
Basic Usage (Budget and Mid-Range Phones)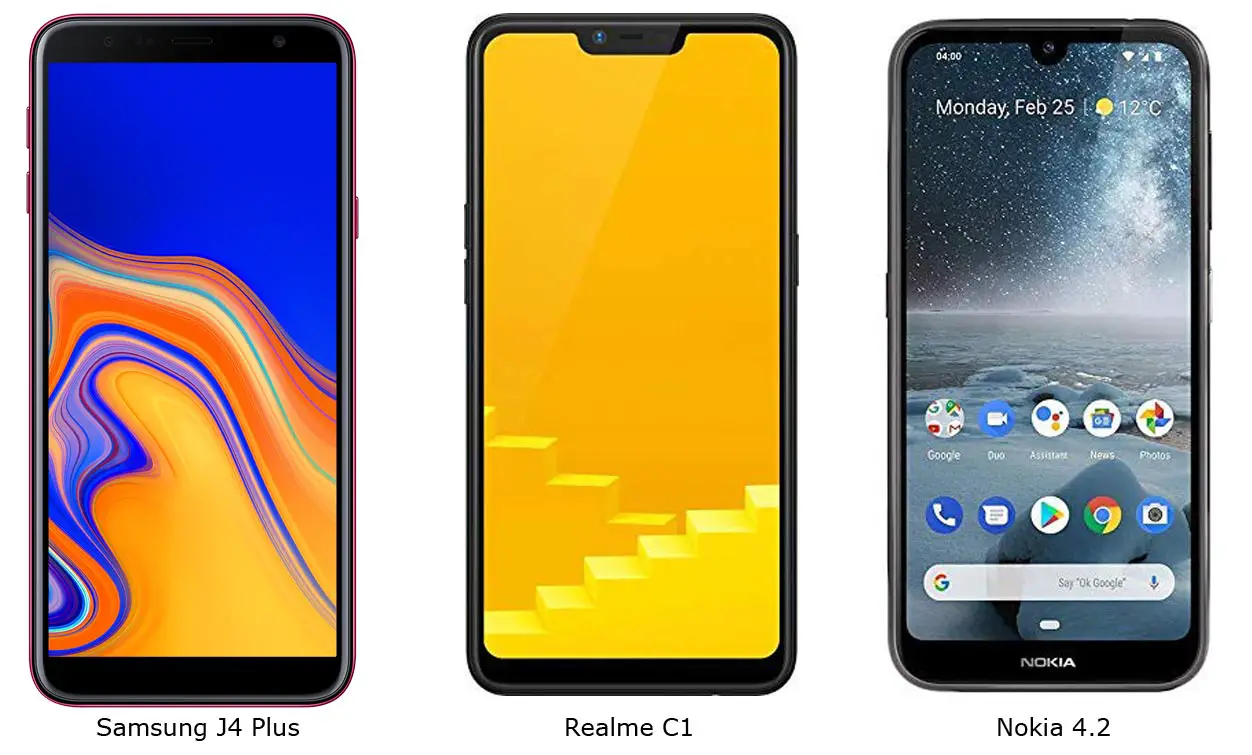 Primary usage means Normal camera, Display, and Good battery Backup. Beyond making calls, The fact is that to surf the internet, publish on social networks, and send messages via WhatsApp, you don't have to spend more than $150-250.
Normal Usage (Mid-Range Phones and Above Mid-Range)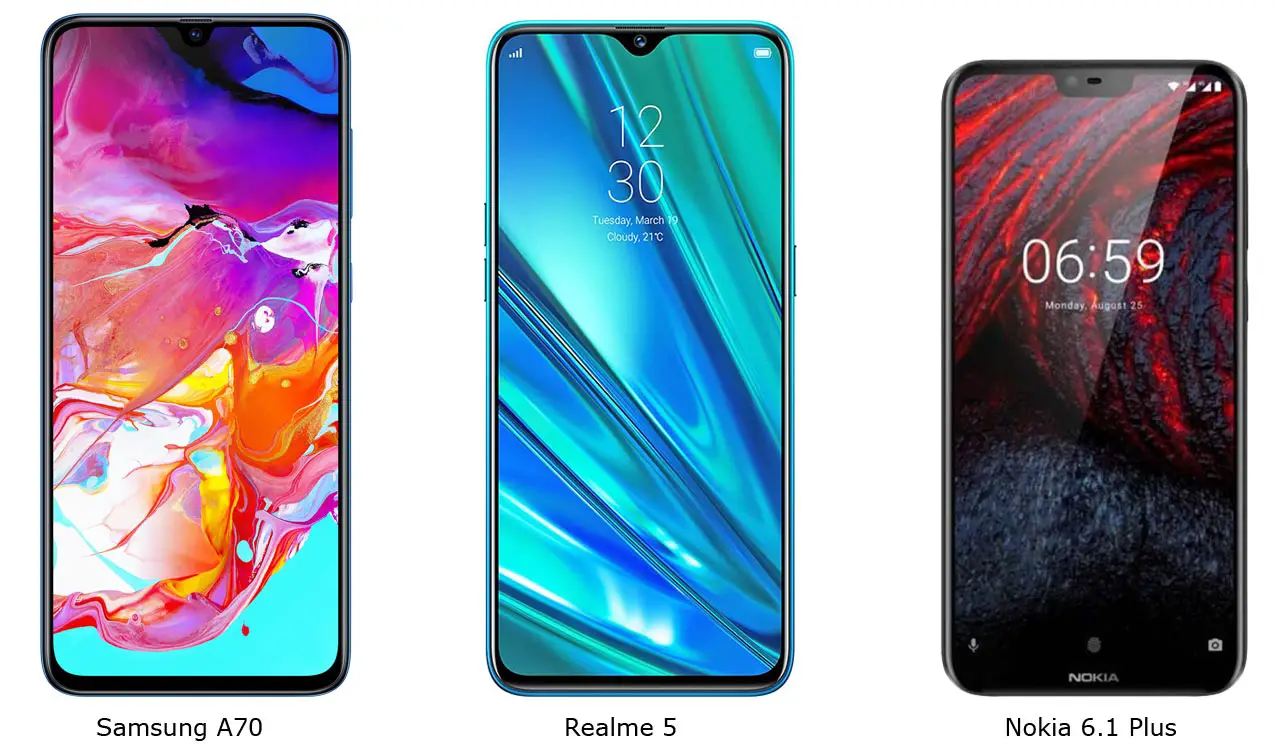 Here we should consider Best Display, Above average camera, and Good battery Backup. The Display can be AMOLED Display so that It should give a good view experience. The camera should perform above the Budget variant. You don't have to spend more than $200-350. Don't pay above this. If you planned to spend an extra $30-50, consider buying Flagship phones with offer sale.
Full Usage (Flagship phones)
When choosing Flagship phones, you should not compromise on basic must things like Display, Camera, and Battery. When there is a compromise, the price should below compare with others. In My Experience, everybody knows Pixel 2 XL Display is not that much good compare with Samsung Displays. I suffered a little bit when I use the mobile. But, I am not a regular video watching or photos editing in a mobile guy. So, The Display doesn't much bother me. I fall in love with Google's Stock Android.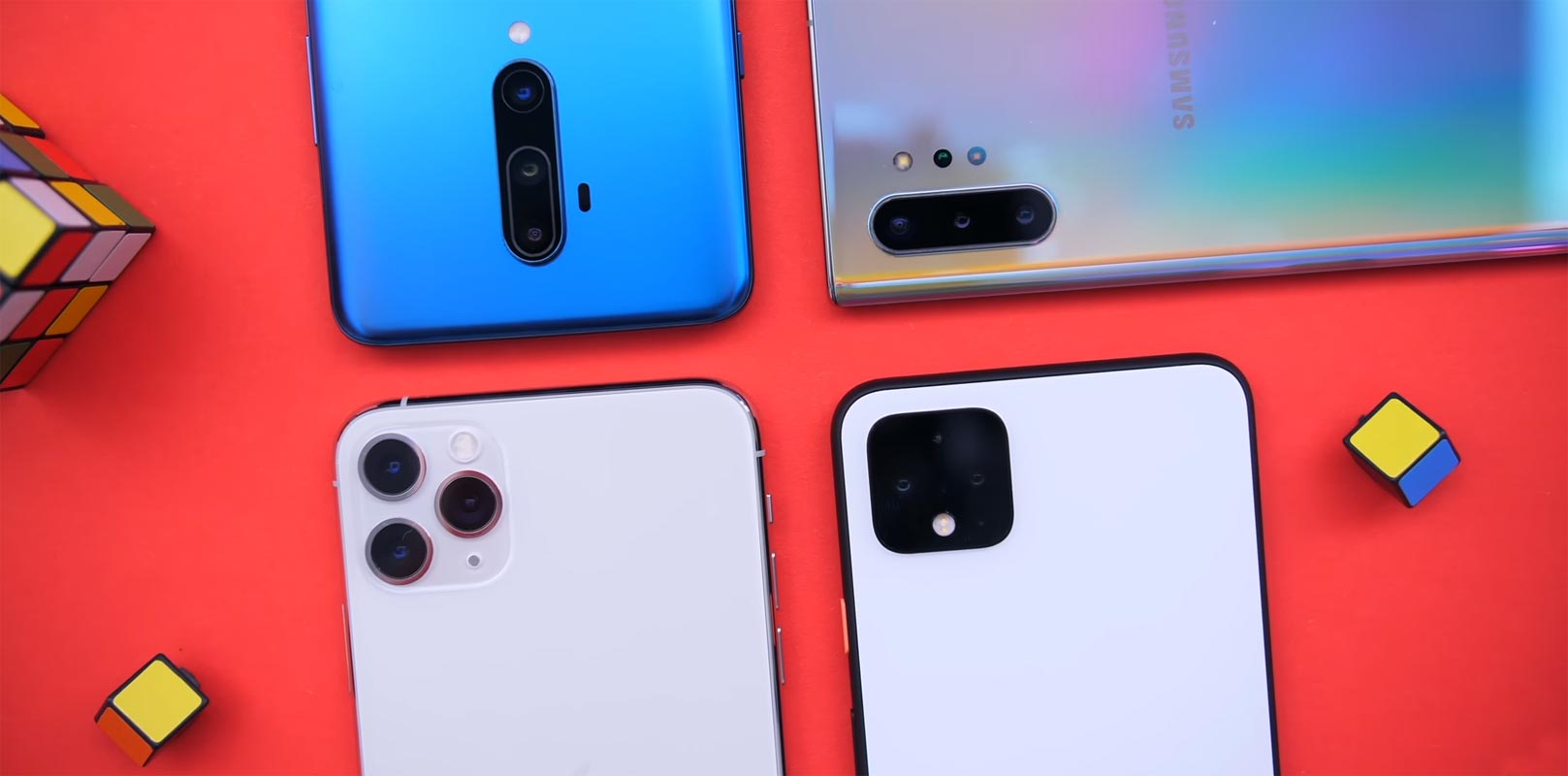 The flagship mobile should tick all the checklist. So, If you planned to buy Flagship phones, always stick with leading Manufacturers and Well reputed companies like Google, OnePlus, and Samsung. Every other manufacturer can give you a lot of high specs at a low price. But, some of these mobiles causing problems in basic things like Mic, Speaker, which is necessary for a mobile. Every Flagship mobile has it's own issues. None of the mobiles is perfect. But, the problem should not bother in your daily usage. If you are a traveler, you should have a Good battery Backup phone. If you are a Camera lover, there should be no compromise in the quality of images.
When you spend this much amount, the phone should be anything ready. When your friend's mid-range can do better than you, you will feel bad. The amount can spend in this category anywhere between $400-900. I know a lot of mobiles are going beyond $1000. If you say this, I will advise you to search a lot more for deals. We always failed to grab the perfect deal. Most of the mobiles are above $1000 will give a lot of offers, after 3-6 months of the release. If you are a reviewer or a new mobile tester, this will not apply to you.
Operating System
Everything depends on the Processor and OS. Good OS can handle a lot of issues smoothly. This is a factor that will significantly influence the life and safety of our device. On Android, there is a big problem of fragmentation: most smartphones are not updated with the latest version of Android. It is essential that when buying New Android Phones, we are attentive to the Android version number. Currently (early 2019), the latest version is Android 9.0 Pie, although we have already begun to know about the future Android 10. Google promised regular patch updates after via Play Store after Android 10. If you prefer Custom Skin UI, Samsung's One UI is better to compare with their old TouchWiz UI. Other than Samsung, most of the manufacturer's skin OS is not that much good.
Buying Stock Or Near Stock Android Phones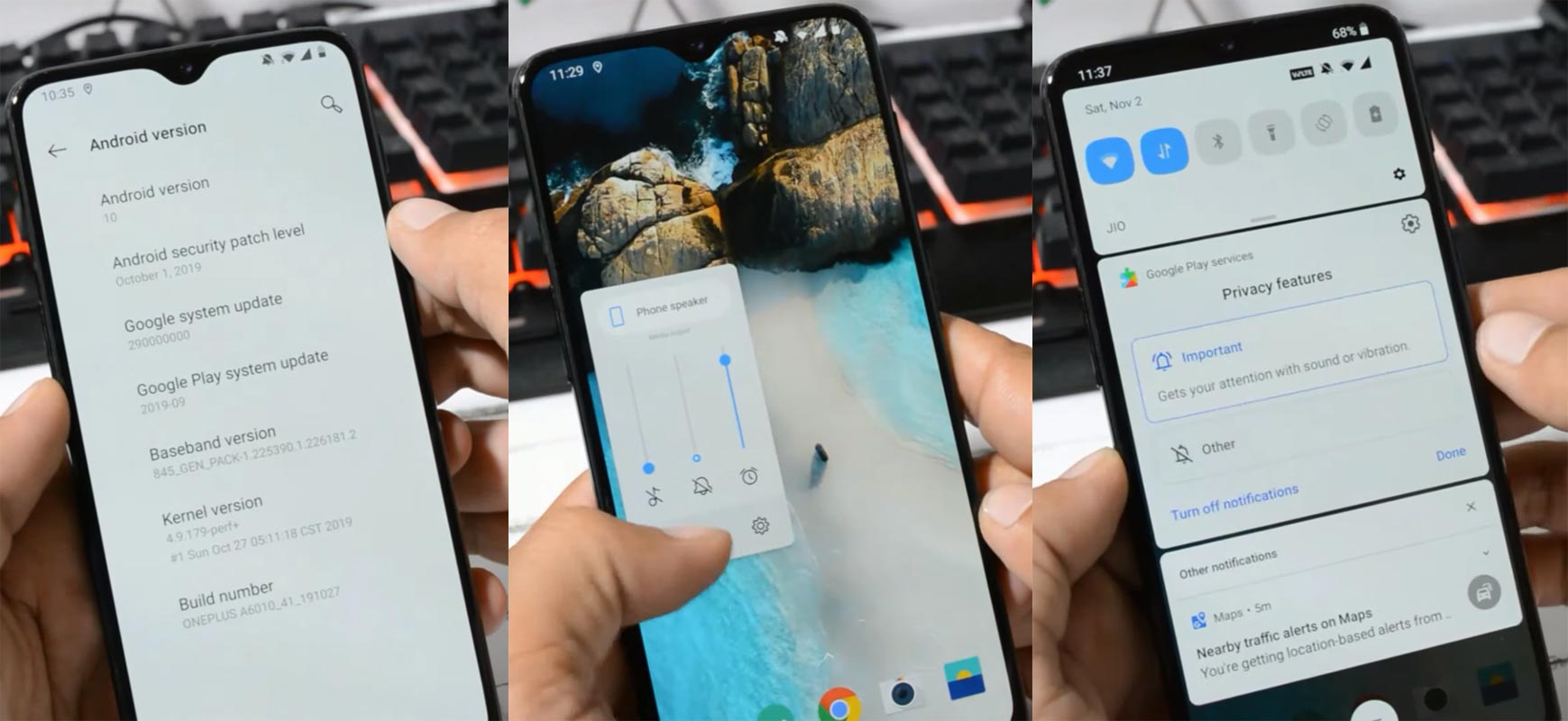 As a program developed by Google, telephones are to be updated more quickly and phones to be provided with a more straightforward user interface. The standard Android style means that the phones are more comfortable to update than the super-heavy user interface that is included in so many Android phones today. Using a Flagship Phone also brings a massive performance boost.
These are some of the best available stock Android and Near phones
Essential PH-1 (I know they stopped the sale, But Not updates, They give the best experience in Software)
Some Asus Phones (Choose between Zen UI and Stock UI)
Specs things
The Specs include Display, Camera, Battery, and Processor specifications. I already covered the topic on Buy Perfect Android phone with some basic and In-Depth explanation. But, here I will give some overall view of the specs.
Screen Size And Type
Some users prefer large screens and others who prefer small ones. To find out, the first thing you have to do is ask yourself the use you are going to give the smartphone. If you like to read the news or electronic books with it, the games with incredible graphics and to be able to see the content of any website in a big way, it is clear that at least 5.5 inches with 16: 9 or even more if it has an 18 ratio: 9.
Now let's move to screen technology. We are going to find two great types: LCD and AMOLED. The main difference between the two, in summary, is where the light is projected. In general, AMOLED and OLED screens are more striking, and you have more saturated colors. In terms of resolution, the best is Full HD or higher. OLED Displays can help you to save battery up to 5-30% If you use Dark Mode.
Camera
The essential function of a smartphone has long ceased to be called. For some users, the camera is the most important feature when buying New Android Phones. Not always, the higher the number of megapixels, the better the camera will be, you also have to know what type of sensor it has and the quality of the lenses. A quality camera with little megapixels can have a better result than another with many more. It is best to look at the lists of best cameras. Things should consider here is Camera MP doesn't matter for getting better images.
Battery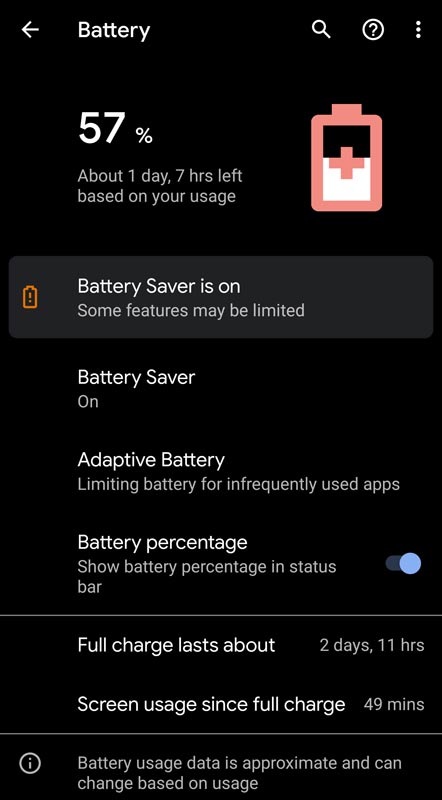 I consider this point one of the most important factors to consider. Don't fall into the typical; the higher the number, the better. Of course, more milliamps will offer more autonomy, but you also have to keep in mind that high resolutions and large screen sizes consume more power.
Processor
The processor is the heart of your device. It is a fundamental part of which its performance will depend. Many times it is the culprit that our smartphone does not update to a new version of Android since the manufacturer has not updated its drivers. As a general rule, Qualcomm is more concerned with the support of its processors.
Custom ROMs are available for 5-6 years. You can use this as a second telephone after some years of usage; Many manufacturers equip their smartphones with their user interface and their applications. That is why I recommend opting for the Qualcomm processor mobiles. Here I listed some Flagship phones such as;
Don't go for the Specs Only also check for the following;
It's Better To Buy A 1-Year-Old Flagship Phone
If you are buying a new smartphone but do not want to spend a lot on the latest versions, consider the excellent harvest of yesterday's affordable flagships. The technology is moving fast, so there is always an argument to buy something new, but many of the flagship phones from a year or two ago are still excellent devices that meet the needs of most people, and you can often come up with great one's Select discounts. The old mobile is not bad. Most of the Flagship phones that are a year old can outperform most of the new Upper Mid-Range phones. You should consider this If you planned to buy Mid-range phones with $300-400 spend.
Consider Buying Pixel Phones If You Are A Developer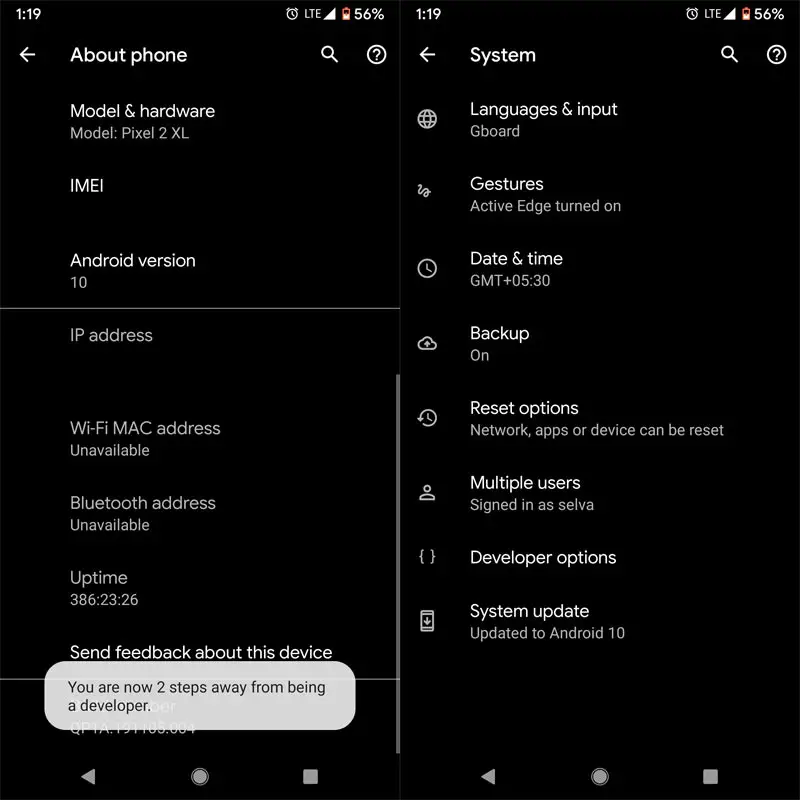 Other manufacturers can no longer claim to have the best software support on the phone. Google can say that. If maybe my illustrated appealing poems for the Pixel Camera are not valid enough to persuade you, search the Google software support and updates to look at what the Developers are saying about the Generations of pixels and Nexus devices. Year by year, Google is investing heavily in improving the software experience.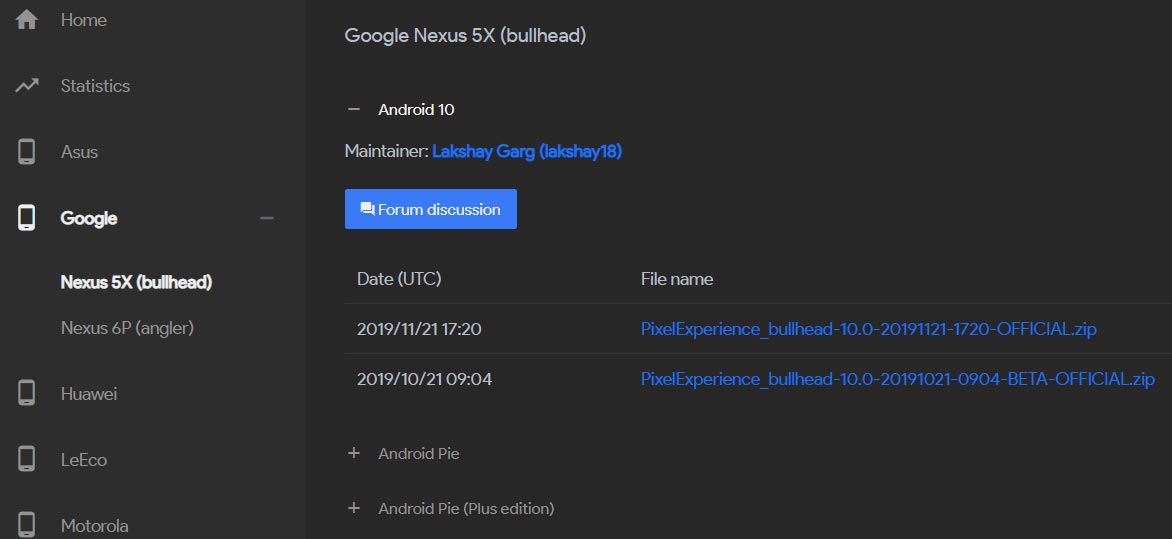 Like the previous Nexus line, Google Pixel represents the company's vision for the best Android user experience. I could rightly claim that Google took over trends already initiated by Samsung, with extended screens and Essential and others, with notches, Flip phones. Still, it's notable that every time Google chooses a new hardware feature, it's included in the last (or next) pixel. If you have Nexus series, you know Most of the Official Custom ROMs are still supporting those devices with regular patch updates. Google stopped the updates in Nexus 5X after the Oreo version. But developers still developing OS to Android 10. This mobile comes with Marshmallow version and now received Android 10. So, As per my suggestion, you can use Five Major upgrades and more.
Developers like us, The Mobile, is a bundle of hardware that we can play our own Game with the software. We can use three more major Android versions, even if Google stopped updates after their promising years.
Preparation to Grab the Deal
You should choose a minimum of two mobiles on your wish list. Most of the Black Friday sales can expire in a few minutes or hours. If you Prefer Upper Mid-Range phones as I said, choose the One-Year-old Flagship mobile also. Follow the other mentioned tips below as a consideration.
Don't depend on the only one Store. When you focused on one site, you may lose the better deal on the other website. But, Always consider the reputation of the Store.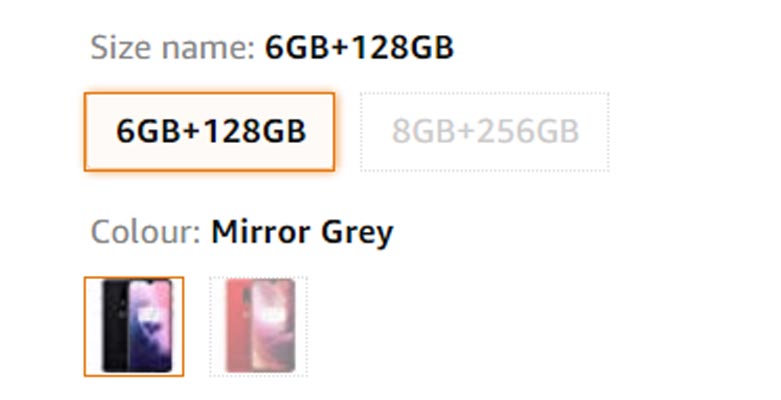 Don't make mistakes on the Spes within the Mobile Like 6 GB RAM+128 GB Variant or 8 GB RAM+256 GB Variant like that. If you prefer the high-end variant, It may cost $50-60 high than the regular one. When you saw the entry-level specs, you may feel it is a deal with a reduced price and can make a mistake.
Avoid accessories in the cart. You can order them later. Putting all the things may restrict the deal or make confusion.
Don't hesitate to spend $50-100 on Flagship phones, When you find the perfect deal but, If you prefer the Upper Mid-range phone. Trust me; Flagship phone is worthy.
Conclusion
One thing you should know. Black Friday is not only the day for getting offers and deals. In reality, most of the mobiles will get a better offer before or after Black Friday. If your desired mobile doesn't get the best deal as you expected to wait for the offer. Don't fall for the surprise mobile. When you choose the mobile, you do a lot of groundwork. When you saw a sudden offer on different mobile, don't fall for that. Most of the time, it doesn't end well. But, on the other side of the story, sometimes you will get better specs and suitable performing device than your desired mobile. In those cases don't hesitate to go to that mobile. Sometimes we have to take, a leap of faith to get good things..:)
It is always better to stay on the massive crowd side. When you buy some specific low units mobile, You may not get the support like other mobiles. I didn't want you to follow the guide blindly. But, with your already prepared work, consider these things also. If you have any suggestions or tips on this topic, comment below.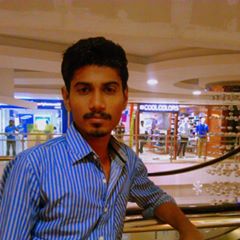 Selva Ganesh is the Chief Editor of this Blog. He is a Computer Science Engineer, An experienced Android Developer, Professional Blogger with 8+ years in the field. He completed courses about Google News Initiative. He runs Android Infotech which offers Problem Solving Articles around the globe.