Beyond the Price/Value Ratio, And some truths about Mid-Range is better nowadays compare with Flagship phones, In my opinion, Buying mobile is a different task. It is not like; Your friend got that model; so, you want that too. The selection of Android Phones is enormous. So you will surely find something that suits you, as long as you know what you are looking to buy. Many parts of the smartphone experience are subject to personal preferences, such as the screen size of the phones, specific internal components, expandable memory, software features, and the like. Don't buy everybody is saying it is a good phone. The mobile should be suitable for you. Not for others. When you follow the below guide, I assure You will fin your Perfect Android Phone.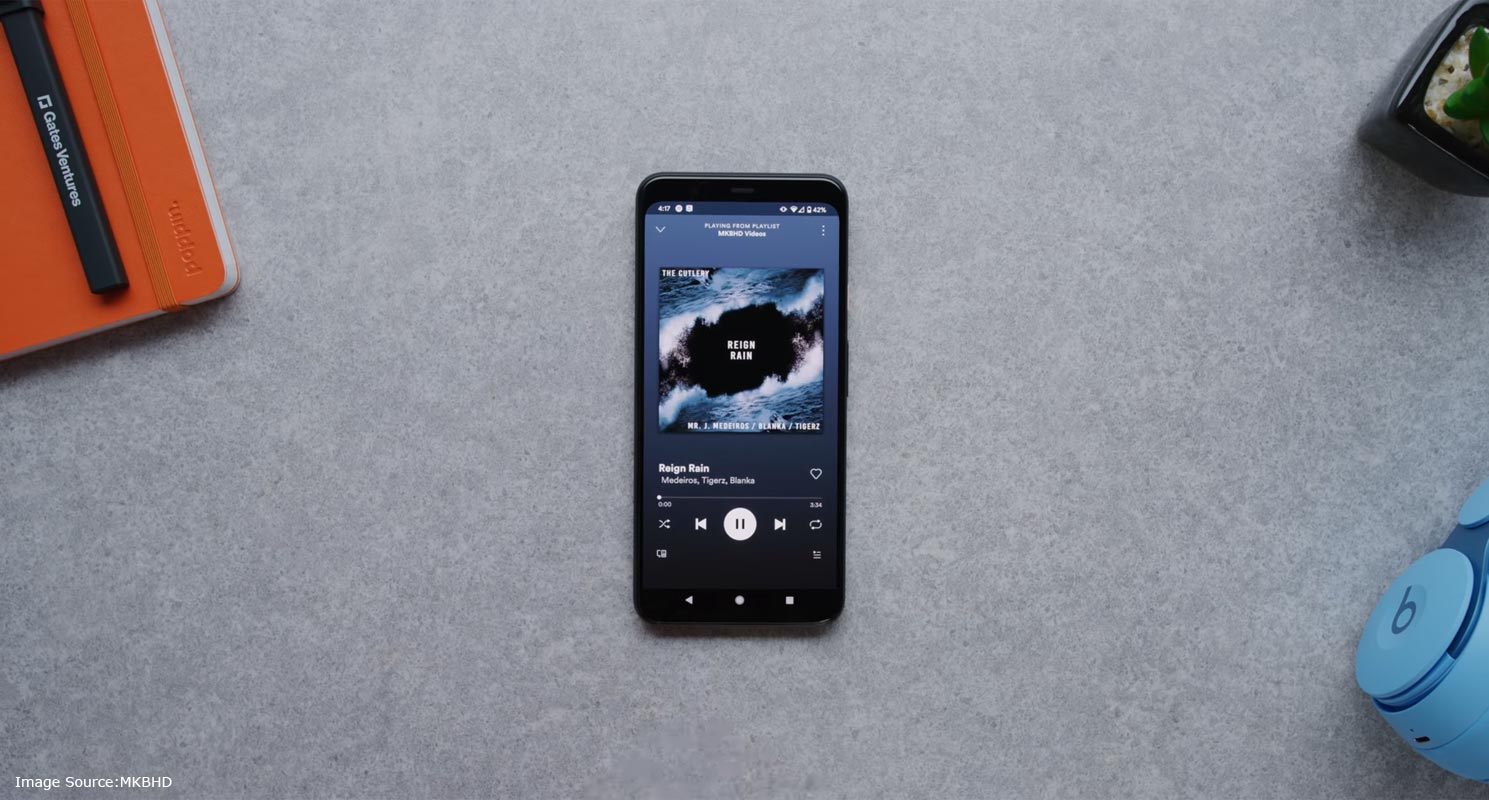 There are a variety of features to consider when choosing a new smartphone. While aesthetics are important, you should pay attention to features and performance. Most phones (which generally cost a bit) will be more than satisfactory in all areas, but cheaper devices can make compromises. You can reduce essential considerations for some crucial questions. I will give some hints and details on how to choose the perfect Android mobile for you. Here I will discuss and give my opinion without diving too much in the specs; I will provide some general ideas. Consider This guide as a Basic Checklist before buying a Mobile.
What Is The Best Smartphone Screen Size and Resolution For Me?
There are plenty of criteria we can discuss the screens. But, I try to short the details, so that It will give a bright idea.
Screen Size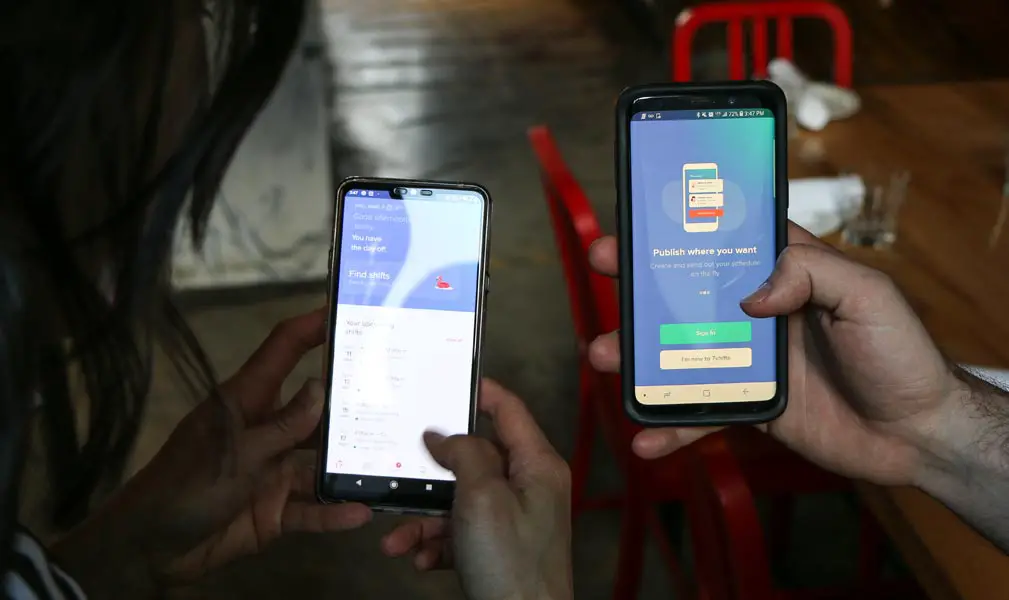 Big Screens are great. But, when using them in real-time, we may face some issues. If you are a Two hands type user, There is no restriction to choose the Screen Size. Because most of the time, you can explore the screen without any trouble. When you are a One Hand user, Consider buying below 6″ screen. If you have an above-average size hand and feel confident about handling big screen size mobiles, Check with the demo unit or your friend's mobile like this- Hold the phone in the middle of one hand, Your thumb should flow from Top to bottom, without Pushing the mobile towards your Palm. If you feel uncomfortable, You should consider the small size.
Resolution
If you are a Photography lover, You will surely notice the difference between FHD+ (1080 x 2340 pixels) and QHD+ (1440 x 3040 pixels). So, These resolution criteria are not suitable for you..:) A high-resolution screen is beautiful. Still, on a device of this size, you probably will not notice a difference between a 1080p and a 1440p screen, and 4K is entirely useless. Much more important is the contrast and color reproduction. AMOLED(Samsung), OLED displays always look fantastic, with perfect contrast and excellent sRGB coverage. Economical phones tend to choose standard IPS LCD screens, typically around 1080p or 720p, but it's still okay if you do not plan to edit many photos or watch movies on your device.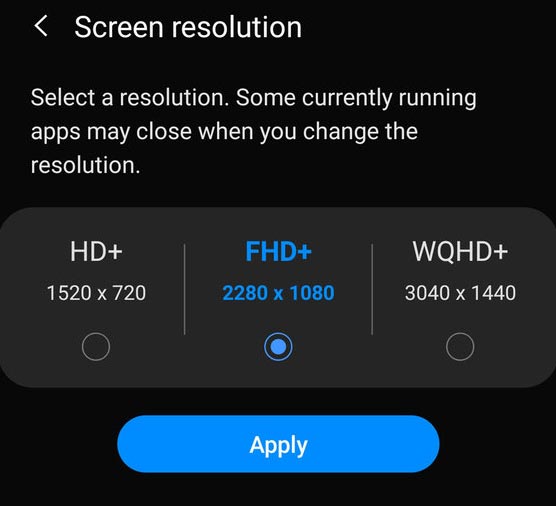 If you are a Samsung AMOLED user, Trust me, You will suffer a lot when using LCD Screens. So, Always go for the AMOLED Screens. For Samsung Users- If you consider buying flagship phones, LG and Pixel Screens may give you a difference in White Balance like that. Samsung and OnePlus screens will provide you with satisfaction. Samsung has an option to choose between HD, FHD, and QHD. Based on the selection, It will give you a battery backup. But, When You like Natural colors and not Saturated Colors, you should consider LG and Pixel Phones.
60Hz and 90Hz Display
New flagship phones come in these new technologies. Yes, You will notice the difference when using the mobile. 90Hz is super smooth to use. The Same specs with 60Hz may feel slow when you compare them side by side. If you are a Gamer, consider buying 90hz. When you are a Serious Mobile gamer, Consider exclusive Gaming phones like Asus ROG Phone, Xiaomi Black Shark. Because they can go up to 120-240Hz.
A Fully Usable Screen In Daylight
The increasing quality of mobile screens has resulted in almost all phones having acceptable visibility in daylight, but this is not yet universal. Look at the synthetic brightness of the phone you are thinking about, also know that does not tell the whole story. There are many other parts of the screen, customization, and software components that improve daylight visibility on these Flagship Phones.
All phones may look high and bright indoors, but if possible, go into the sunlight to see what it is. Read the comments and look for comments concerning daylight visibility to understand you're buying: You should use your phone outdoors easily, and the Samsung Galaxy devices lead in this respect again.
Battery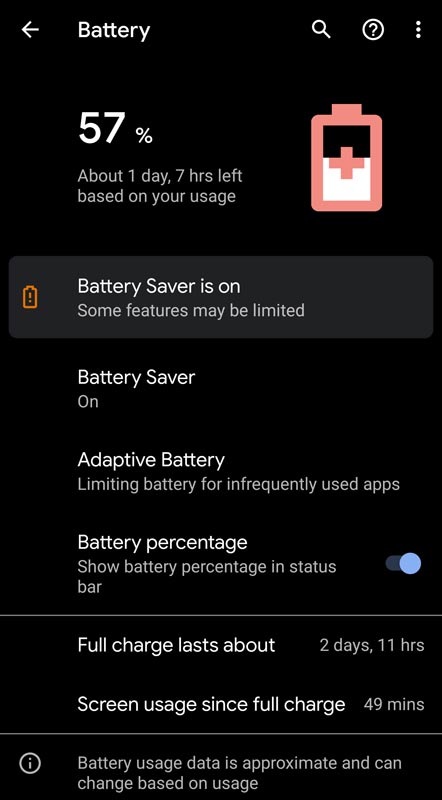 Ah, Important factor. Other than all of the features, The basic purpose of the mobile is making calls and communicate with our friends. When the mobile is can't do this, there is no use of buying that mobile. The mobile may not give Two-Days usage. But, It should give at least a day usage. I know, there are plenty of factors deciding the battery backup, but, simply consider this- If you buy above 6″ Screen, your mobile battery should be above 3300 mAH. Don't expect too much. 4-5 Hrs Display Time is Good. If you bought Stock android devices, you can get a slightly get the better backup to compare with the same battery in another device with Custom Skin OS. Remember, all features will not satisfy you, If your battery backup is not good. When you are a frequent traveler, give much importance to the Battery Size.
How Much RAM and Memory Do I Need?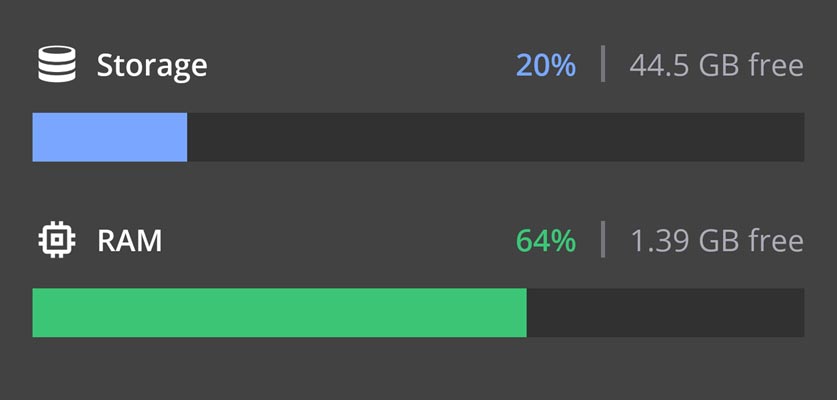 4 GB RAM is good, But, When handling many apps, It will remove apps in the background from the task manager. So, It may feel like not enough. 6 GB RAM is good. 8 GB RAM is better and future proof. 12 GB RAM is way too much unless you play hard resource consuming apps and games. You can refer- How Much RAM You need? After RAM, You need storage for your applications, and you may want to keep photos and music on the device. However, this is less of a problem than before, as apps like Google Photos, Google Music, Spotify, NetFlix, and Amazon Prime mean that your favorite media can live in the cloud.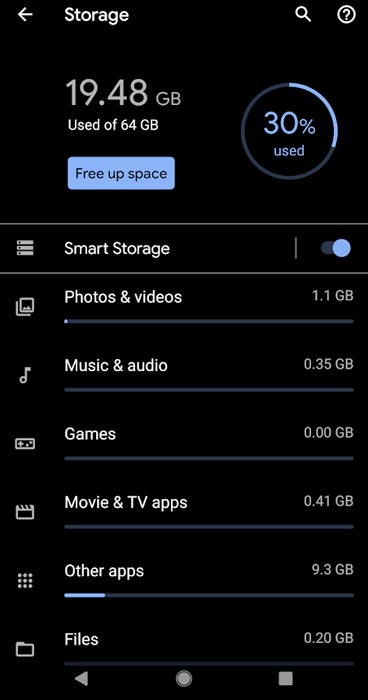 Internal memory sizes typically start at 64GB for flagships and 16GB for low-cost devices. For many phones, you can use a MicroSD card to expand it economically. I Advise a minimum of 32 GB For regular users. If you are a Regular Photographer, Consider buying 128 GB. Pixel users have Free Google Photos Premium for Some years. I advise you to use any Photos cloud service like Google Photos. If you plan to buy Flagship mobiles, Consider buying UFS 3.1 Storage, Instead of UFS 2.1.
What About Processors?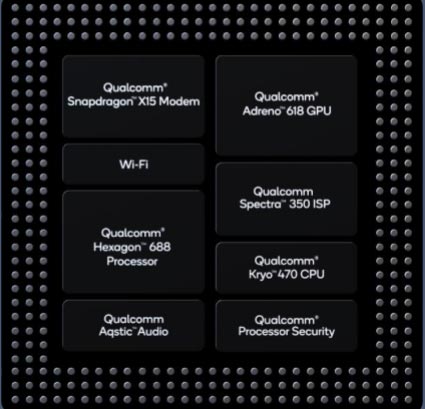 The processor is the heart of your mobile. The performance of the processor and RAM Numbers should make sense. I will quickly explain this. Consider the Processor as a person who is organizing the books in the Table. Here the Table is RAM. Small Table with Efficient Person and Big Table with Average Person, Both are useless. So, When buying a Flagship level processor, consider purchasing a minimum of 6 GB RAM. You can always find the difference between Processors based on the Numbers. Other processors can perform better, but Snapdragon processors always perform well in terms of GPU.
What is The Best Version Of Android?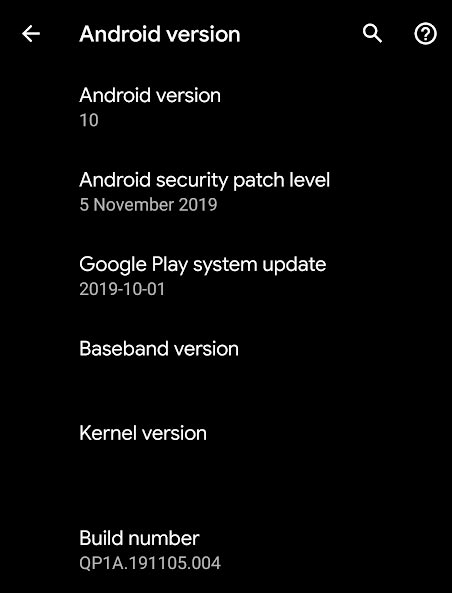 All these Phones we are discussing here are Android products; however, they can look as well as feel different. A few makers, notably Huawei, LG, and Samsung, have put their custom mask on the operating system, while Google and OnePlus use Stock Android (or almost everything in stock) to give their users a clean and transparent experience. However, all applications run the same, so it's mostly personal preference. Nokia uses the Android One based Program, and the software updates will be taken care of by Google. Custom Skin is not bad. They will provide some unique features that are only exclusive to their mobile. Samsung Dex, Link to Windows are some features of Samsung.
Beyond Stock Android, Custom Skin, and Android One, I advise you to buy a mobile with the latest version. So, your manufacturers will provide at least Two Major Upgrades and regular patch updates. I already covered the separate topic on the Stock Android vs. Custom Skin UI.
Two Or Three Years Of Platform Updates
If you buy a phone that is so expensive, you should expect the phone to receive the next two significant updates for the Android platform. Of course, there are updates between these platform jumps that are also important: monthly security updates. Very few manufacturers publish these updates monthly. Some inside people tell us the reason why they are not maintaining the regular patch updates. After the Android 10 version, Google promises to keep the security patch updates via Play Store.
Water And Dust Resistance
This is the simplest thing you can expect today, almost all phones and tablets that cost hundreds of dollars are protected to some extent against the ingress of water. Nevertheless, flagship phones are tested and certified to some extent.
You may think you are careful, and your phone does not need to be protected against dust and water. Sometimes, however, this is beyond your ability, and the phone must be protected from dust and water. There are several levels of protection, and it's a bit annoying to try to decode, but make sure your phone has an IP rating number. The first number, 5 or 6, refers to the dust cover while the second number (7 or 8) refers to the water protection.
You do not need to know precisely the exact circumstances under which the phones are tested to reach that level. However, you must know that a splash test is not the same as a proper full IP rating.
Beyond the Resistance, The Water and Dust Resistance mobiles can Physically last longer compare with the regular mobiles. Most of the mobiles Nowadays come with Corning Gorilla Glass, So, your mobile screen is protected under some circumstances.
A Camera That Can Be Used With Any Lighting
Camera MP is not only decided the better photos. A flagship phone should not commit significantly to the quality of the camera regardless of the lighting. We could compare premium phones as well as discuss their intricate divergences as photos are truly subjective works of art. Whichever phone you look at, you should be able to capture a scene with any illumination, blur, graininess, or perceptible visual aberration. It does not have to be the most beautiful photo you've ever seen, but at the price you paid for, you should know that every photo you take is at least above average. After that, you can begin to analyze the details thoroughly.
We can't get the DSLR Level Camera in the mobile Camera. So, that manufacturers divide the hardware into many cameras to get perfect shots. Additional to this specific the AI Technology also helped to do the manual optimizations automatically. Google Pixel Cameras are always performing well in terms of capturing real-time Objects.
A Speaker That Is Loud And Does Not Distort
The speaker does not have to provide sound that fills the room. And in times of thinning phones, it's getting harder and harder to do that. However, you should know if the speaker is good enough: Play local music on the phone or open a YouTube video and set the speaker to full range. Is it stronger than necessary when you have the phone in your hand? Does it maximize the volume without distorting and cracking? This is the minimum that can be expected at your Flagship Phone phone level.
The LG G7 is currently offering the best in loudspeakers, thanks to the innovative use of the entire phone as a speaker cavity. Whether you sit at a table or lean against a larger opening to amplify, it's almost as good as a small Bluetooth speaker. The Pixel series has a more traditional system with two speakers and gets quite loud at a full sound profile without compromising the quality.
Cost
Don't spend too much or low on mobiles. Most of the users think they will get High Quality only when they spend High cost. Low Cost means not compromise in Quality; High Cost means not Good Quality. Don't fall for the price tag. Xiaomi is making cost-effective phones because they bought all accessories on a large scale compared with other Manufacturers. Some manufacturers like Google, Try to provide the Flagship features on the Mid-Rane with few compromises in IP rating and processor. Yes, I am talking about Google Pixel 3a, which is not that cheap compared with another mid-range mobile. But, You will get Google Camera, which is better. I will say Spending Up to $300 on Mid-Range is Good, and Up to $600-$800 on the Flagship mobiles is Ok. Beyond this price, The mobile value is not worthy.
Why is Buying Flagship phones are worthy?
Beyond the Premium look, there are a lot of small tweaks that will work only in the Flagship mobiles. In terms of Tweaks- Type C Cable, Wireless Charging, Enhanced Bluetooth Range, Battery Optimizations, Better Display. In My Own experience When I Bought Bluetooth Headsets, fortunately, the aptxHD technology in my processor gives seamless playback. This doesn't work with my mid-range phone, which provides me with some drop when playing songs. I Only listed a few, but there are plenty of optimizations that done in the flagship mobiles.
Conclusion
Mid-Range mobile is good. You Should consider flagship phones for the following advantages; durability (3-4 years), Better processor, three years software Support, and GPU for high-end games with more intensive graphics, better screen, better ergonomics, better camera, etc. A premium flagship phone model can easily beat any cell phone as it has a good display, a good camera, a long battery life, a fast recharge, and USB Type C and has regular updates from the well-known Google. Flagship phones will not give you an Old look even after 2-3 Years. If you planned to buy a $300-400 Mid-range phone, Consider buying a One-Year-Old Flagship mobile. It is still worth and gives you a lot of features compared with the Mid-ranger.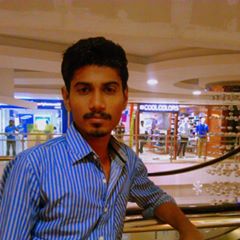 Selva Ganesh is the Chief Editor of this Blog. He is a Computer Science Engineer, An experienced Android Developer, Professional Blogger with 8+ years in the field. He completed courses about Google News Initiative. He runs Android Infotech which offers Problem Solving Articles around the globe.