During this time, new apps are getting popular day by day. When Work from Home and Online classes begin, Zoom begins overall success. After that, some of the new apps become popular. The Clubhouse is an Audio drop-in platform where you can make live Audio conversations with your followers. The Podcast and Clubhouse are slightly different. The amount of Audio experience compare with Video is less. But the connection between the Broadcaster and Followers is high in Audio conversations. That's why Radio and Podcasts are still popular. The Clubhouse is initially available only on iOS. Now Clubhouse Android Beta available to US users. Initially, only a few people are getting invite access. So, We can expect a wide rollout.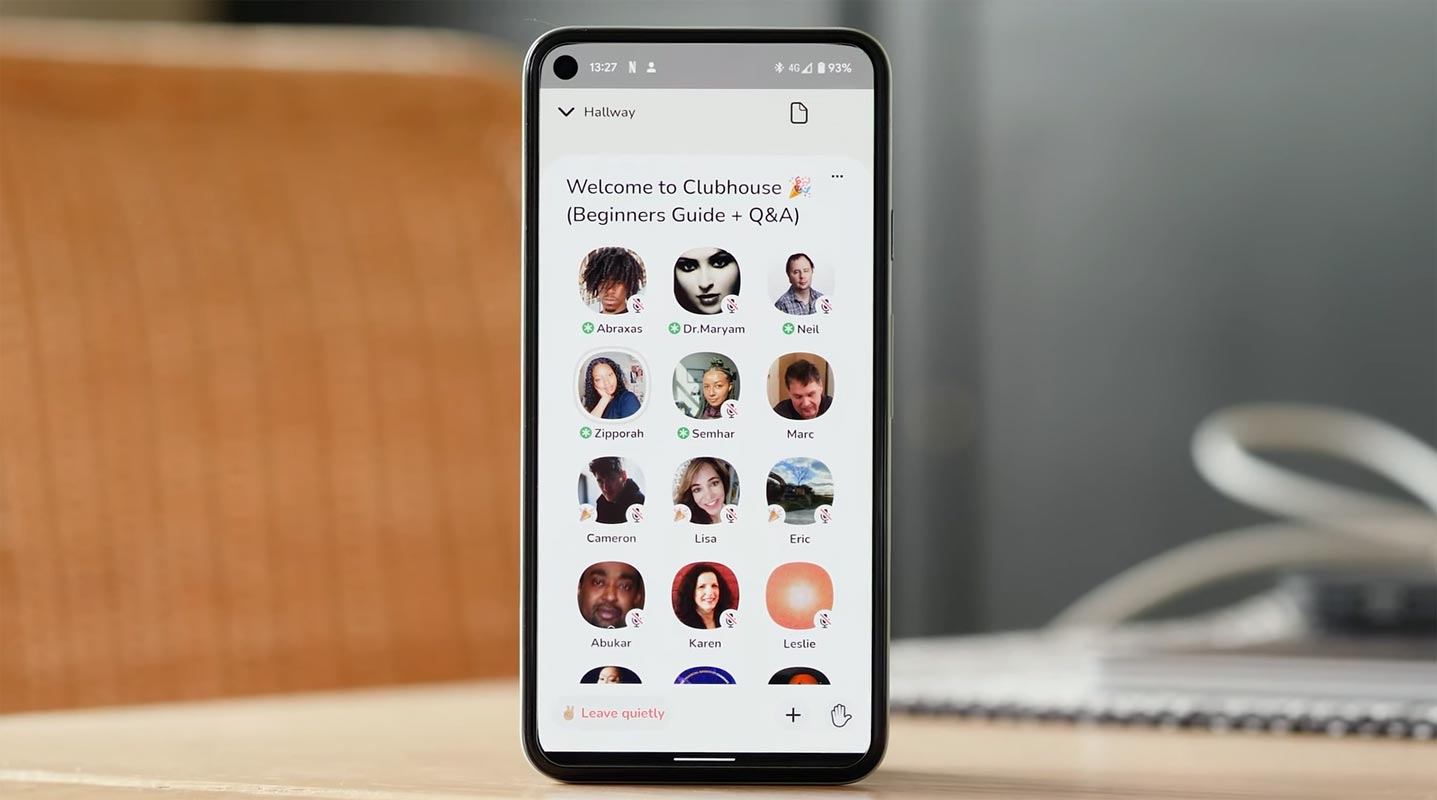 What is Clubhouse App?
The Clubhouse is a social media app; it is audio-based. It was launched in April 2020 at first. The company said about the Clubhouse as " a new type of social product based only voice, that allows the people to talk everywhere, tell their stories, develop new ideas, and meet interesting people around the world."
The name Clubhouse means " a house occupied by a club or used for club activities." Even if Clubhouse is an invite app, you can download it from the app store and create an account. Therefore, the Clubhouse is the easiest platform to get invited by your friends, who already have a Clubhouse account. At first, 2 invites receive from the user side. Then, the persons who all have your phone number can quickly send you an invite; by following that invite message, you can easily download the app.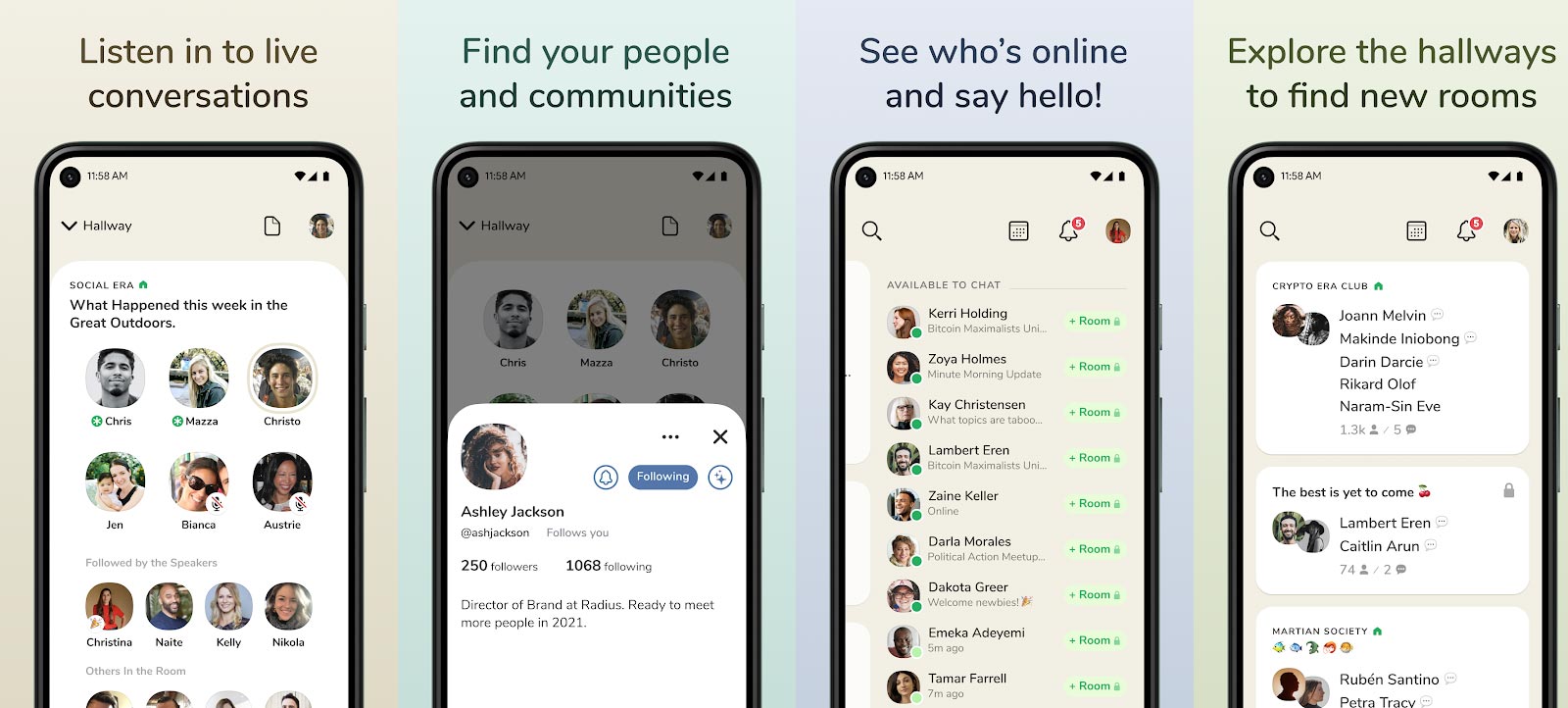 Users can listen to the conversation, interviews, and speeches between peoples on different topics.  The Clubhouse is the most popular app among celebrities. Using this app, celebrities might even host chats. So if you are using this app, you can get a chance to hear and even participate in unvarnished conversations with famous people.
Even it has 1500 users, first, it costs $100, according to CNBC. But at the end of the last year, the Clubhouse reaches $4 billion worth with its users. Many high-profile celebrities, politicians, investors, and entrepreneurs got addicted to this app.
Clubhouse US Users Android Beta Rollout
Earlier this year, the Clubhouse started work on its Android app after securing a second round of funding. This Android app is recently available to a limited number of Beta channel users and currently rolling out to a border audience in the US.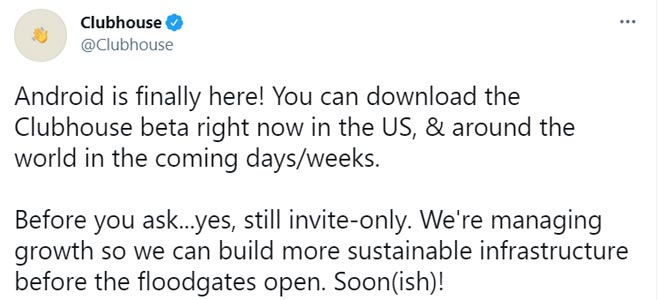 Now Clubhouse officially announced the rollout on Twitter, said like beta version is available for US users. However, the users did not come from the US; they need to wait for a couple of days or weeks to availability the Android app in their location. If you need to join this platform, you can download it on your Android, but still, you need an invitation from the existing user. In the future, the Clubhouse plans to expand their languages support and adding more accessibility features to the Clubhouse users.
When will we get A Wide Clubhouse Android app Rollout?
The US is the first country going to use the Clubhouse on Android that arrives in beta. Additional rollouts will start in various English-speaking areas over approaching weeks. Still, the Android app is a beta release; users are facing some issues. So now the Clubhouse planning to resolve the issues by collecting feedback from the community and fix issues over the next few weeks.
After fixing issues, they will add a final feature like payments and club creations to the app. Once the process is done, the app should be rollout. Beta version Clubhouse would be available within May 2021. Another surprising news for Indian users is that they are providing a pre-registration option.
Wrap Up
When leading tech companies begin to use existing app features, It means the app has potential. For example, after Clubhouse slowly becoming popular among users, Twitter begins to roll out the same audio drop feature called Spaces. The same goes for when Zoom becomes successful, and companies like Google released Meet and Facebook announced Rooms. Compare with other rushing apps; Clubhouse is slowly moving towards slow steps. They know what they are doing. They want flawless growth. So, After the successful beta test, We can expect the wide rollout to other countries in Q2, 2021. What are your thoughts about the Clubhouse Android app? Did you feel it can gain more users in Android? Share your thoughts.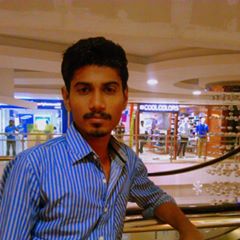 Selva Ganesh is the Chief Editor of this Blog. He is a Computer Science Engineer, An experienced Android Developer, Professional Blogger with 8+ years in the field. He completed courses about Google News Initiative. He runs Android Infotech which offers Problem Solving Articles around the globe.