Microsoft Lists stands as a testament to Microsoft's ingenuity, transforming how people organize, manage, and collaborate on lists across a multitude of devices. This article explores the tool's ingenious features, capabilities, and user-friendly interface, underscoring its broad accessibility to iOS, Android, and web users. It has redefined how tasks are tracked, creating a seamless and efficient user experience. Whether it's project planning, grocery lists, or event organization, Microsoft Lists offers tailored templates to simplify the process. Its ability to effortlessly adapt across platforms empowers users to access and manage their lists conveniently, irrespective of their device. With its intuitive design and versatile functionality, Microsoft Lists has become indispensable for enhancing productivity and ensuring efficient organization across various aspects of life and work.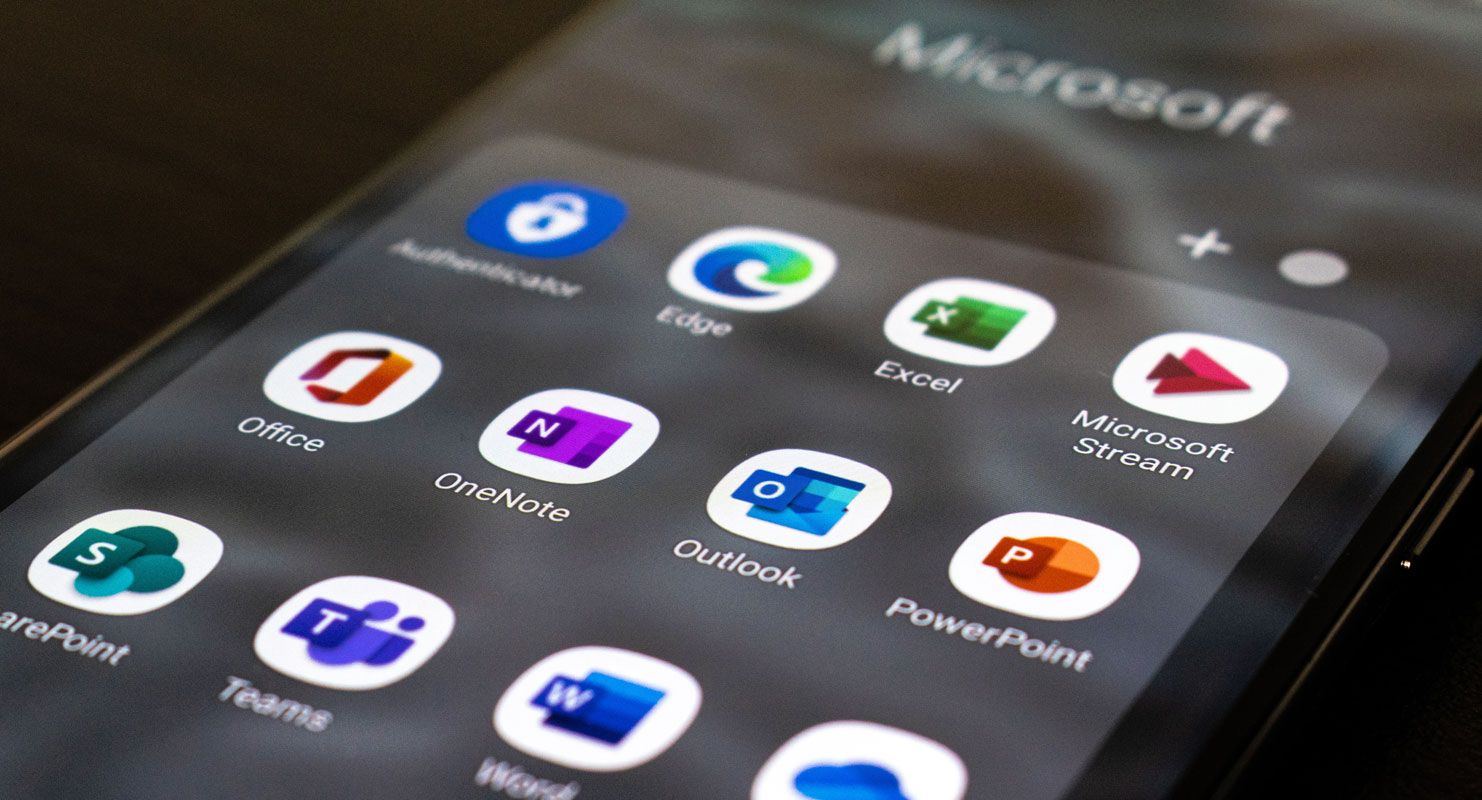 Introduction to Microsoft Lists
Microsoft Lists offers a comprehensive platform to create, organize, and share lists with unparalleled ease. Whether expense tracking, recipe making, or jotting down gift ideas, Microsoft Lists provides ready-made templates to simplify the process.
Key Features of Microsoft Lists
Cross-platform Accessibility
One of the standout features of Microsoft Lists is its accessibility across multiple platforms. Users can seamlessly access and manage their lists on iOS, Android, and the web, enhancing the flexibility and convenience of usage.
List Management and Sharing
Microsoft Lists allows users to efficiently manage and share their lists with colleagues, friends, or family. This collaborative approach enables multiple individuals to contribute to a list, making it a powerful tool for group projects and teamwork.
Versatile Views and Export Options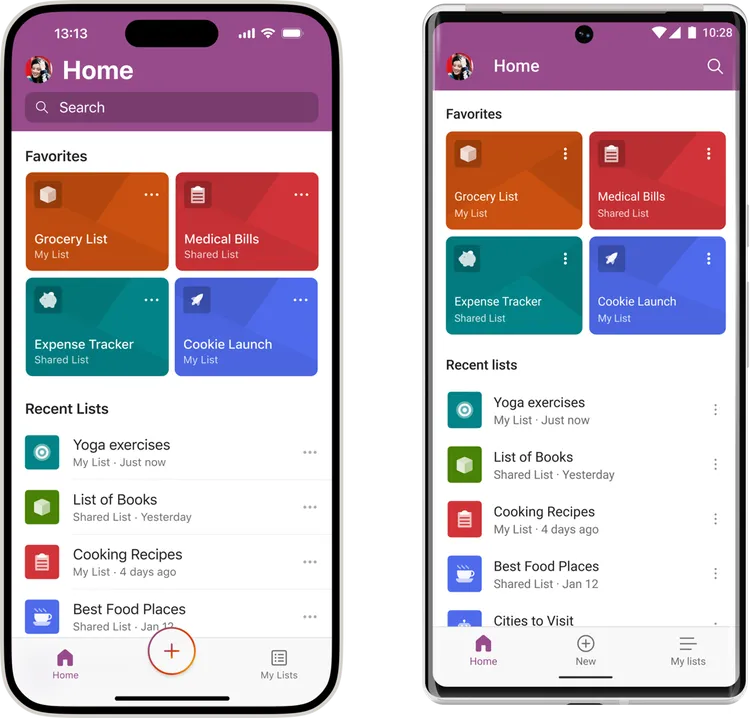 Microsoft Lists offers various viewing options, including a basic grid-like view, a calendar view, or a custom layout. Users can also export lists to CSV files, facilitating easy data import into other applications and services.
Garima Wadhera's Insight
Garima Wadhera, a principal program manager at Microsoft, expressed excitement about the vast potential of Microsoft Lists. The tool encourages users to create, use, and share information effortlessly, fostering a personalized, mobile-first experience.
Exploring List Creation and Customization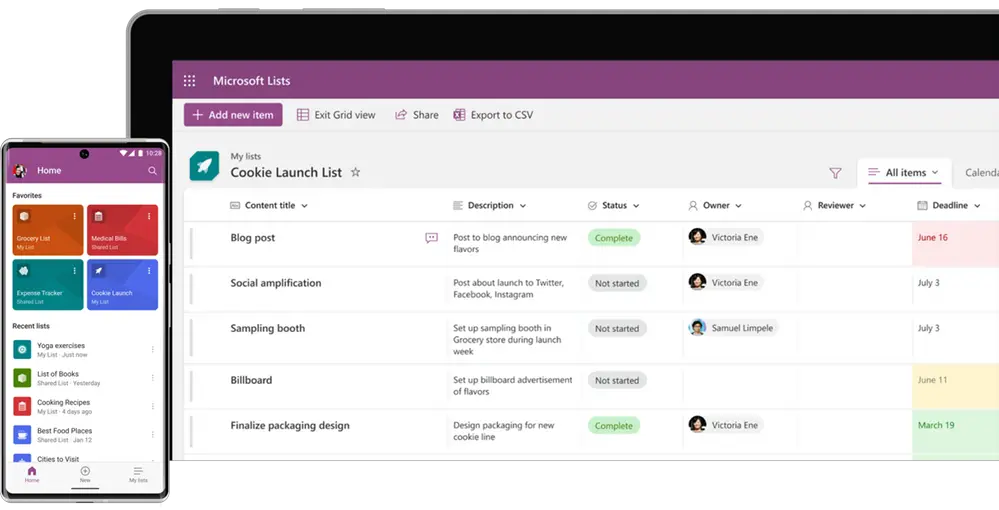 Microsoft Lists simplifies the process of creating and customizing lists. Users can tailor their lists according to specific needs, ensuring optimal organization and productivity.
Collaborative Working with Microsoft Lists
The collaborative nature of Microsoft Lists enables team members to work together seamlessly, enhancing efficiency and productivity in various projects and endeavors.
Utilizing Templates for Efficient Task Management
Microsoft Lists offers an array of templates that streamline task management.
From project planning to event organization, these templates save time and effort, allowing users to focus on their core objectives.
Optimizing Microsoft Lists for Mobile Devices
Microsoft Lists is optimized for mobile devices, enabling users to manage their lists while on the go.
The mobile-first approach enhances accessibility and ensures productivity even when away from the desk.
Enhancing Productivity with Microsoft Lists
Microsoft Lists significantly boosts productivity by providing a user-friendly interface and powerful organization capabilities, making it a must-have tool for personal and professional use.
Practical Applications of Microsoft Lists
Microsoft Lists finds applications in various domains, including project management, event planning, inventory tracking, etc.
Its adaptability makes it a versatile tool suitable for diverse tasks.
Benefits of Incorporating Microsoft Lists
The benefits of incorporating Microsoft Lists into daily workflows are abundant.
The tool significantly improves productivity and organization, from enhanced collaboration to efficient task management.
User-Friendly Interface and Ease of Use
Microsoft Lists stands out for its intuitive user interface and ease of use.
Navigating through lists and customizing them according to preferences is a straightforward process.
Future Prospects and Updates for Microsoft Lists
With continuous updates and enhancements, Microsoft Lists is expected to evolve further, offering users an even more refined and efficient list management experience.
FAQs
How can I access Microsoft Lists?
Microsoft Lists is accessible on iOS, Android, and the web, providing cross-platform convenience.
Are there pre-designed templates in Microsoft Lists?
Microsoft Lists offers ready-made templates for various tasks, enabling efficient task management.
Can I export my lists from Microsoft Lists?
Users can export lists to CSV files to quickly import data into other applications and services.
Is Microsoft Lists suitable for collaborative work?
Microsoft Lists facilitates collaborative work by allowing multiple individuals to contribute to a list.
How can Microsoft Lists enhance my productivity?
Microsoft Lists streamlines organization, enabling you to focus on tasks and achieve higher productivity.
Wrap Up
Microsoft Lists is a game-changer in organization and collaboration, streamlining list management and promoting teamwork. Its exceptional accessibility across diverse platforms, including iOS, Android, and the web, enables users to manage their lists seamlessly wherever they go. The user-friendly interface further enhances its appeal, making it easily adaptable for individuals and teams. This tool simplifies creating, organizing, and sharing lists, allowing for efficient task management and enhanced productivity. Whether tracking expenses, planning events, or brainstorming ideas, Microsoft Lists offers ready-made templates and customizable options to cater to various needs.
Its collaborative nature encourages multiple individuals to contribute and work together on a list, fostering a coordinated and cohesive approach to tackling projects. Microsoft Lists is a must-have for anyone seeking a powerful yet simple solution for efficient organization and productivity in various aspects of life and work.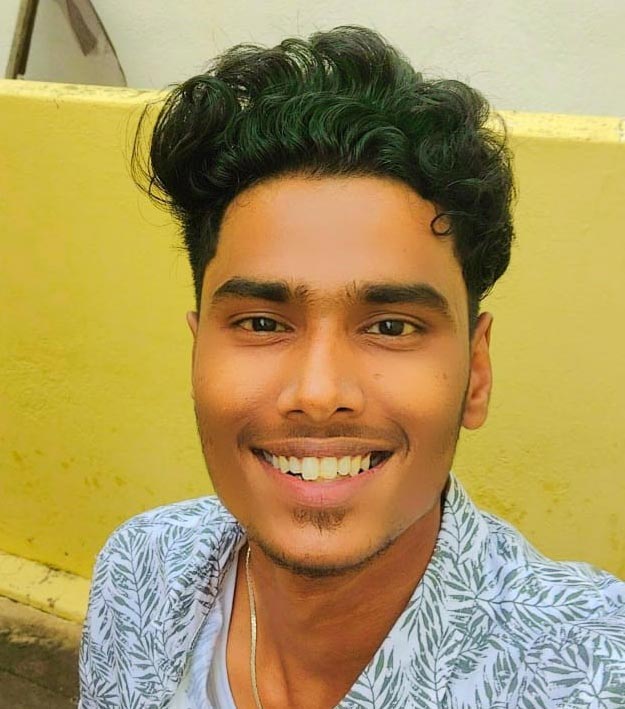 Arun Karthick is a highly skilled and versatile individual with a computer science background. He completed his undergraduate degree in this field and has since worked as an Android developer. Arun is known for his expertise in break dance and is highly regarded in this field. In addition to his dancing abilities, Arun is also a mobile hardware-level technician, making him well-rounded. He is known for his intelligence and is considered an intelligent individual in his professional and personal life.