After Zoom's success, Other Tech giants like Google, Facebook, and Microsoft focus on their video conference solutions. Wok from Home is slowly becoming a normal wor environment, and people begin to use video call solutions high than regular usage. Still, most video call solutions lack options, So, Zoom is getting more users day by day. Google already provided lots of features and add-on in their Meet platform. It would be best if you focused on small details to make users comfortable in the platform. When you miss those things, they will move to alternatives. Users often use Tile view extensions for Google Meet. Now Tile View comes to Google Meet Mobile version.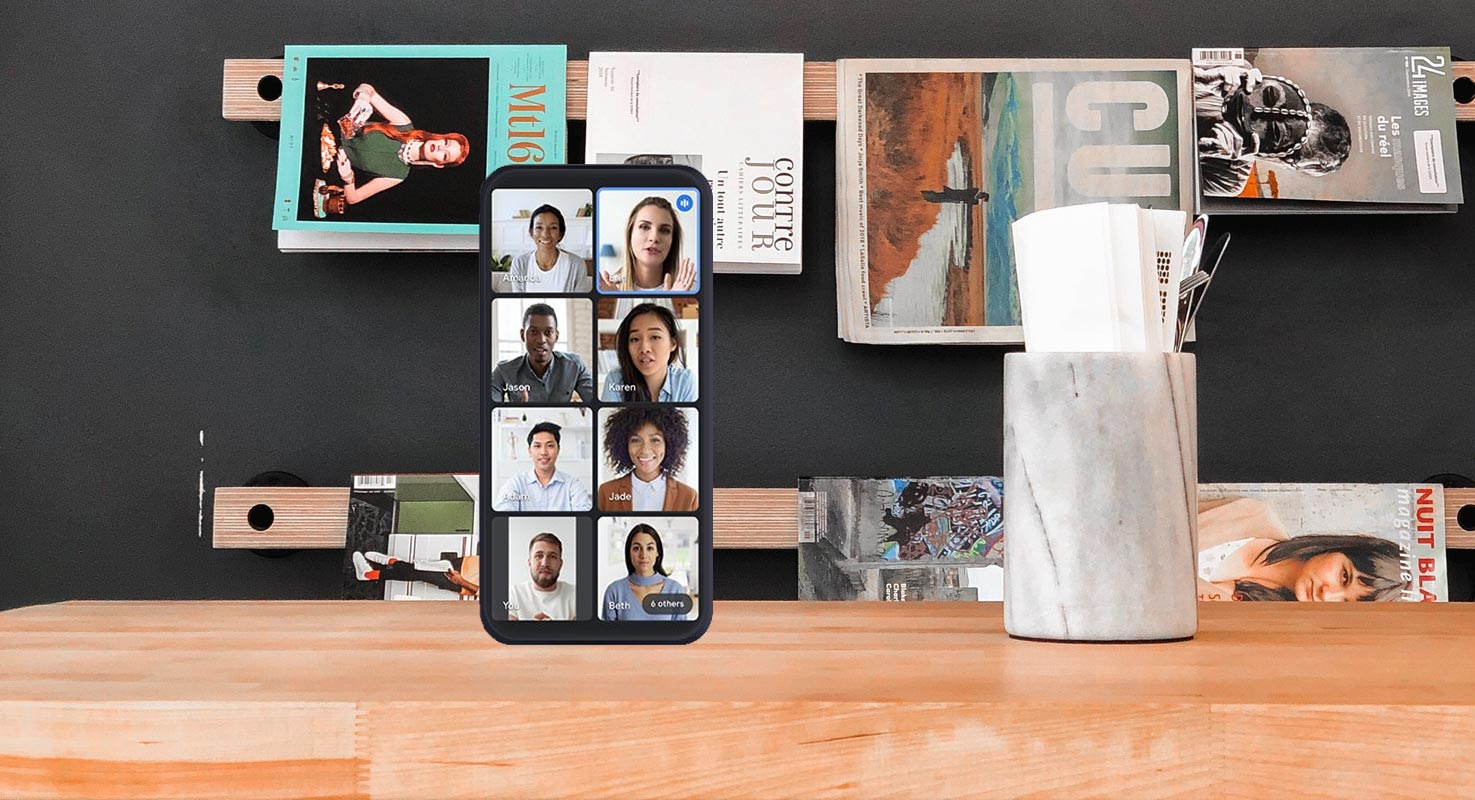 Some weeks ago, Google introduced certain new features and improvements to its workspace solution to improve work-from-home productivity. Updates to Google Meet were among the most publicized updates, and yet again, Google is adding another interesting feature that'd make business video conferences much easier and better. However, this new Google Meet update feature is rolling out to iOS first and would come to Android soon.
Tile View coming to Mobile Google Meet
This is a new layout for Google Meet, and it is intended to make video chats much better. A recent tweet from Google Workspace's official handle read, "Have a bigger impact on a smaller screen with #GoogleMeet tile view on your mobile device, rolling out now on iOS and coming soon to Android!" Google sent out the tweet on March 10, and it is already available for iOS device users.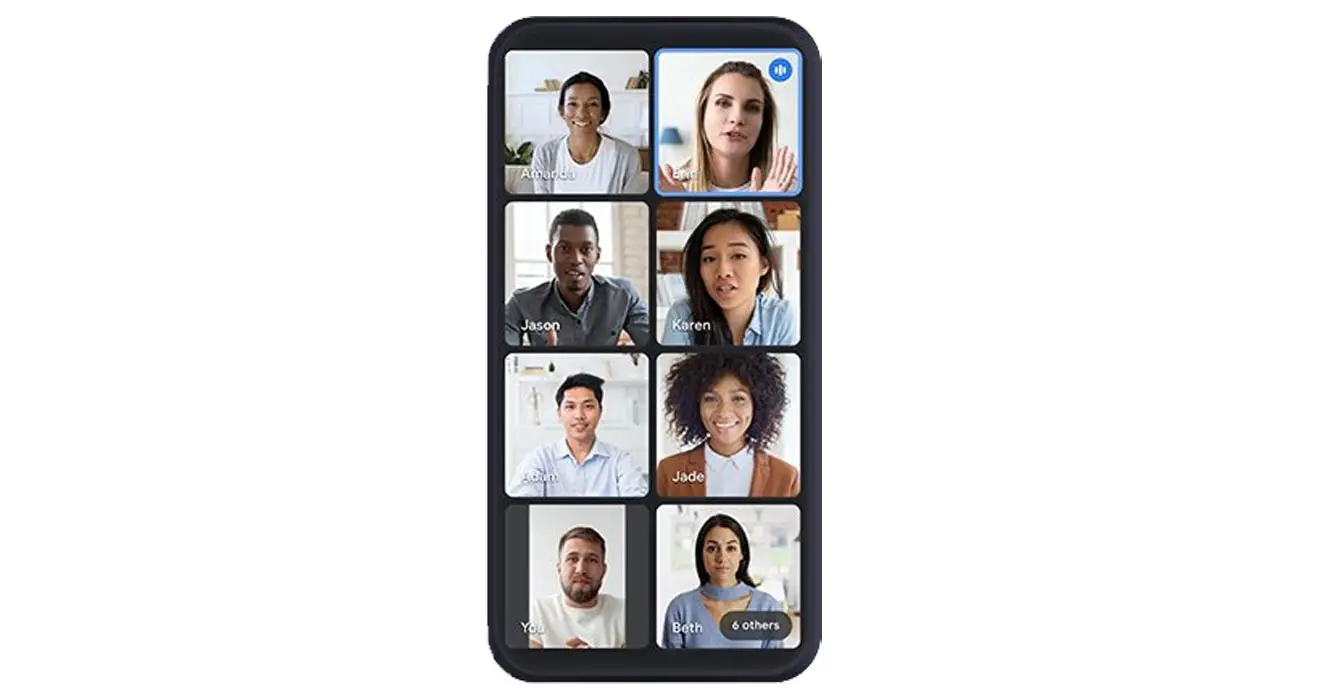 The new mobile Tile view allows all participants to see each other at once (up to eight persons). Currently, the maximum number of tiles is eight(8); up to eight participants can appear simultaneously in the video chat interface, with additional persons noted in the bottom-right corner. Each of the tiles indicates the participant's name and talk status while showing the person's face. It is like Old WhatsApp update that allows eight people to interact in the video call.
Highlights and Features
If you use Google Meet on your iOS device, you can start enjoying this feature to connect with co-workers and business clients. Google went on to highlight the inclusion of two new features; split-screen and picture-in-picture support. With these new features, participants to an ongoing video conference can split their screen and access other applications – or do other things – on their device. It's providing a whole new experience to business video conferencing. There are hints of "background" support – whereby Google Meet will minimize to run in the background, and we may also see in-app Q & Q&A and polls features.
Requirements and Things to Note
At the moment, you need an iOS device – with Gmail installed – to use this new feature. Android users would still have to stick with using the web version on PC or their Chromebooks. Well, the Desktop client has much more features to offer, including the ability to change your background.
As announced by Google, the additional features will roll out very soon, including Android OS support. Well, we are surprised about this, most times, Google'.
New features launch for iOS before coming to Android. When the features are finally available across platforms, Google Meet will be the most favorable option for video conferencing and similar activities.
Wrap Up
Google keeps adding new features in Meet often to make it is a popular platform like Zoom. But like Zoom, They have to add every feature that users want, Instead of fancy things. Zoom recently planning to add End-To-End Encryption for all its users. On the other hand, Facebook Rooms and Microsoft Teams also getting features in their platform. Tiles view is actually a good move by Google. It makes video chats more fun and engaging. While we wait for this feature to come to Android, have you tried it out yet on your iOS device?.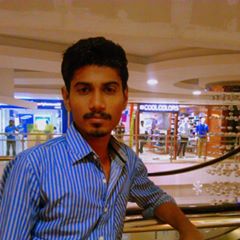 Selva Ganesh is the Chief Editor of this Blog. He is a Computer Science Engineer, An experienced Android Developer, Professional Blogger with 8+ years in the field. He completed courses about Google News Initiative. He runs Android Infotech which offers Problem Solving Articles around the globe.