Every year Samsung is improving its S Series lineup. Last year they introduced the e variant. Which is called a budget flagship phone compare with other regular and + options. This year they introduced the "Ultra" variant, which means the regular one is cheap in the S20 series. You don't need to buy a Pro or Ultra variant to experience the Samsung Galaxy S20 features. Remember one thing most of the users always spend more money on the specs that are not going to use by them in the mobile lifetime. So, I will give you some ideas to choose the best variant for you. Here we are not going to compare this mobile. I will suggest the best mobile that will suitable for your daily needs because Samsung designed these mobiles based on different comfort users. You need to purchase an "Ultra" variant.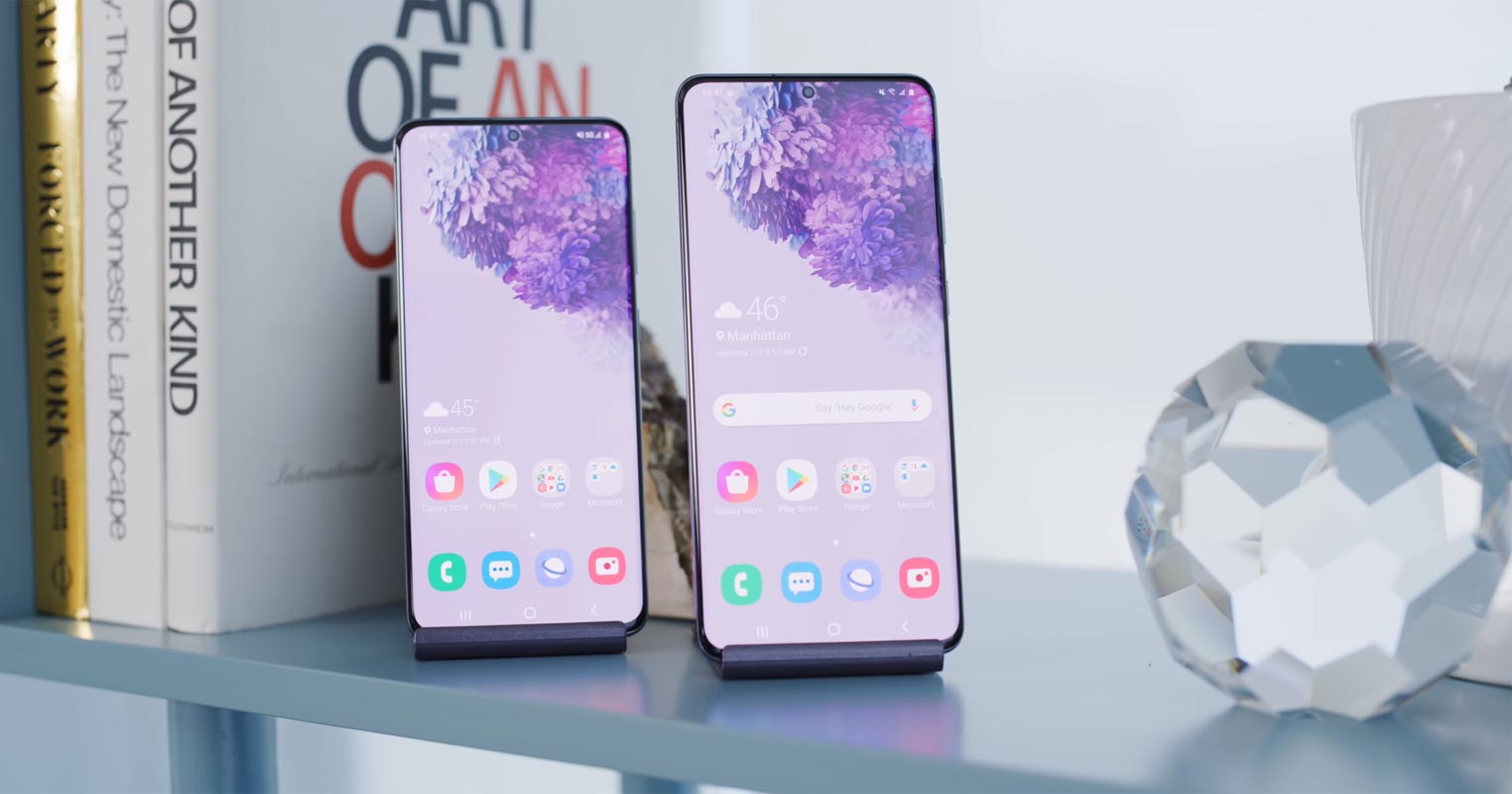 This set of the new Galaxy S phones comes with incredible camera suites, stunning 120hz AMOLED displays, and a host of other impressive features. From the Samsung Galaxy S20, S20 Plus, and Ultra, we understand how hard it can be to choose one. You can only pick one, right? Except of course you can buy all three. If you are buying just one, the question to ask is which one is right for you?
Is it the S20 Plus you prefer? Or would you like to something significant with the S20 Ultra or save some money with the regular S20? Well, you should not sweat over it if you are finding it challenging to decide. We understand your dilemma, and we will be comparing them to show you how they fare against each other. I will explain every part and feature of all three mobiles. In the end, I will give some ideas. Based on that you can choose the best one for you.
Specs comparison- S20 vs. S20 Plus vs. S20 Ultra
What Specs are Same between them (S20, S20 Plus, and Ultra)
All of these new Samsung Galaxy phones come with a Qualcomm Snapdragon 865 processor in them, which is a significant improvement over the 855 processors in the S10. The processor also offers faster connectivity, better Artificial Intelligence Support, improved graphics, and a better camera. Many people will find the 6GB RAM is sufficient, but the 8/12GB RAM in the S20 series sounds quite tempting, right? The S20 Ultra ramps up the storage of up to 512 GB and a RAM of 16GB. The memory used here is UFS 3.0-which is way faster than UFS 2.1.
5G Network connectivity, Dual Sim, GSM+GSM (Hybrid Slot). But, In some countries, Samsung will release the 4G versions of S20 and S20 Plus. Ultra variant always comes with a 5G version.
Corning Gorilla Glass 6 120hz Color Dynamic AMOLED (2 X 16M)
microSD Support up to 512 GB
USB 3.2 Type-C v 1.0 Port
Reverse Wireless Charging
IP68 Dust and Water-resistant rating
Under display ultrasonic fingerprint sensor
Different Specs between them
Below we mentioned the specs that are not the Same between S20 variants.
| | | | |
| --- | --- | --- | --- |
| Specs | S20 | Plus | S20 Ultra |
| Display Size | 6.2 inch | 6.7 inch | 6.9 inch |
| Display Resolution | 1440 x 3040 pixels | 1440 x 3040 pixels | QHD+ 1440 x 3040 pixels |
| Battery | 4000 mAh | 4500 mAh | 5000 mAh |
| Camera | 12 MP, f/1.8 (Main) + 64 MP, f/2.0 (telephoto) + 12 MP, f/2.2 (ultrawide) | 12 MP, f/1.8 (Main) + 64 MP, f/2.0 (telephoto) + 12 MP, f/2.2 (ultrawide) | 108 MP, f/1.8 (main)+ Periscope 48 MP, f/3.6 (telephoto) + 12 MP, f/2.2 (ultrawide) |
| | 10 MP selfie camera | 10 MP selfie camera | 40 MP selfie camera |
| Body Size | 151.7 x 69.1 x 7.9 mm | 161.9 x 73.7 x 7.8 mm | 166.9 x 76 x 8.8 mm |
| Weight | 163g | 186 g | 222 g |
| RAM (LPDDR5) | 8/12 GB | 8/12 GB | 12/16 GB |
| Fast Battery Charging | 25 W | 25 W | 45 W |
Are you thinking what we are thinking? You can load any of your high-end games and apps. Multitasking on these devices will be fluid as well.
Let's get into these fantastic features so you can get out of your confusion and indecision, shall we?
Performance
The Samsung S20 series is bundled with the best specs on the sheet. Samsung always uses the Exynos processor for Global unlocked variants and Snapdragon processors for the USA region. Thus, It uses Exynos 990 (7 nm) – Global/Qualcomm SM8250 Snapdragon 865 (7 nm) – USA in S20 series. Also, the RAM starts from 8GB, which is more than enough for heavy gaming too. Regular users will not use more than 6GB in their mobile usage. Refer- How much RAM do you need in Android.
With the specs regarding the performance, your mobile can survive a solid three years, and it is future proof specs. If you are a Developer and planned to use Custom ROM, you can use more additional years. Samsung used the LPDDR5 RAM variant, which is faster than the old one. And Also, with UFS 3.1 and 120Hz screen, you can only notice this beast experience in real usage.
I don't believe the performance based on the benchmarks. We can modify the score by some tweaks. But, If you are a one, you can refer below AnTuTu scores. Exynos processors always score slightly below than Snapdragon. The score will not differ based on the variants. It depends on the processor type.
S20(Snapdragon+ 12 GB+512 GB)- 568000, (Exynos+ 8 GB+128 GB)- 515098
Plus (12 GB+128 GB)- 568000
S20 Ultra (12 GB+512 GB)- 568000
Battery Size and Charging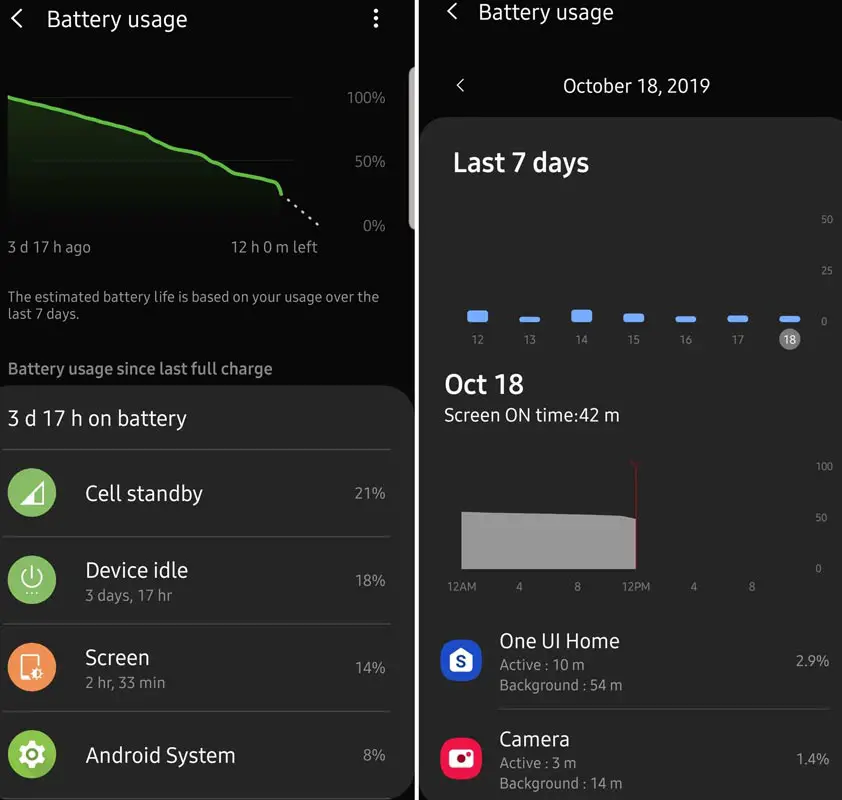 The Samsung S20 has a battery capacity of 4000 mAh, which is the small battery in the series; It makes sense; it has the Small display in the series. The S20 gets a bump up to 4500 mAh while the S20 Ultra has a 5000 mAh battery. The three phones also come with a fast-charge 3.0 feature. The three of them also support Qi wireless charging and the Wireless Power-Share, which allows you to charge other Qi-certified devices with any of S20, S20 Plus, and S20 Ultra. Also, all variants support Reverse wireless charging at 9W.
Due to the 120Hz screen and 5G network connectivity, you may not expect better battery performance. When you use LTE connection and 60hz@QHD resolution, you can expect some improvements. But, Samsung reduces the resolution to FHD+ when you change the Display frequency rate to 120Hz. Compare with One UI 1.0 and 1.5; One UI 2.0 battery performance is excellent.
Design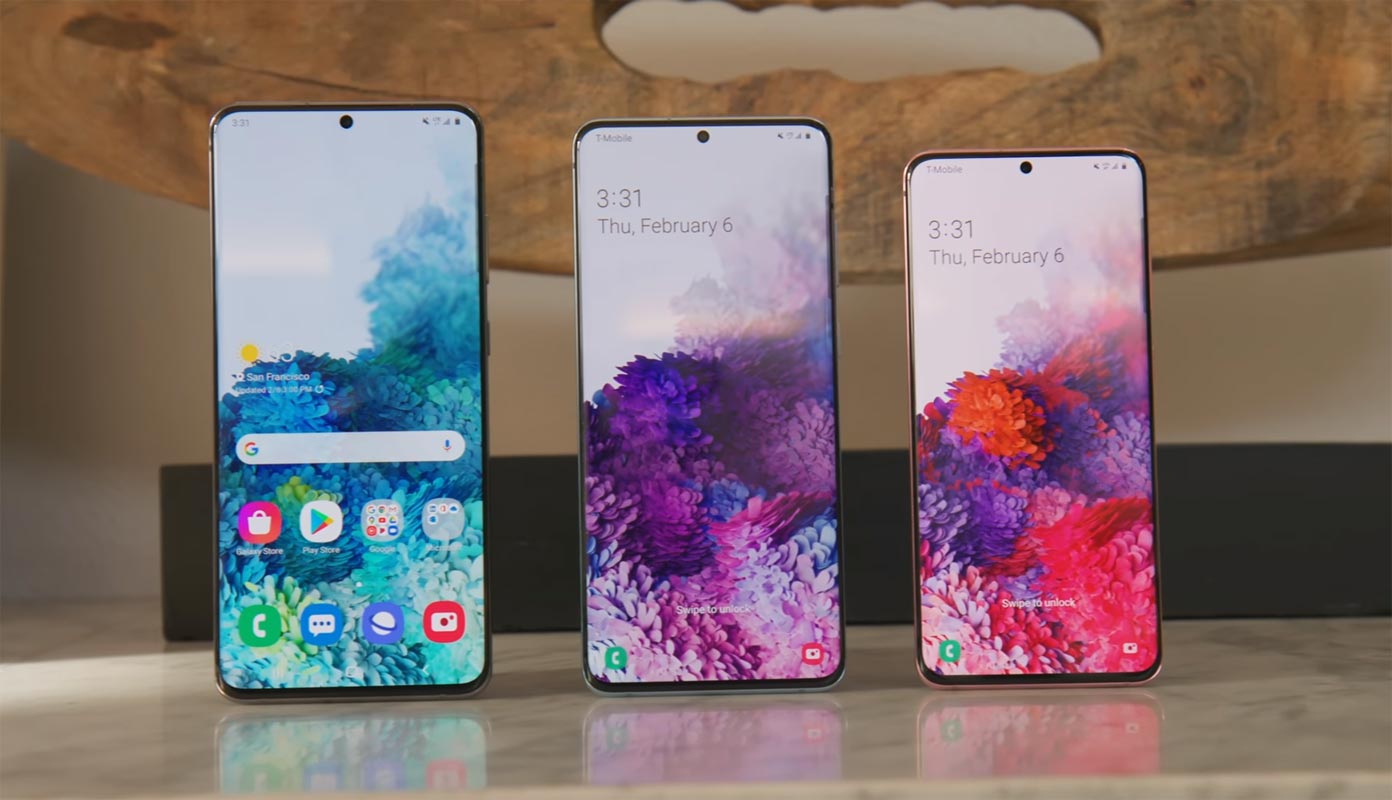 The Samsung Galaxy design has pretty much been the same over the last couple of years, but Samsung revamped its devices model design with the S20 compare with S10. The new releases have dynamic AMOLED displays with centered hole-punch cameras and the bezels going as thin as they possibly can. The phone has an almost edge-to-edge flat-screen display instead of the curved. Yes, Samsung removed their signature curves in the S20, and all three variants have a flat-screen. The S20 Ultra has a 108 MP camera. So, It has a more significant bump in the back compared with the other two mobiles.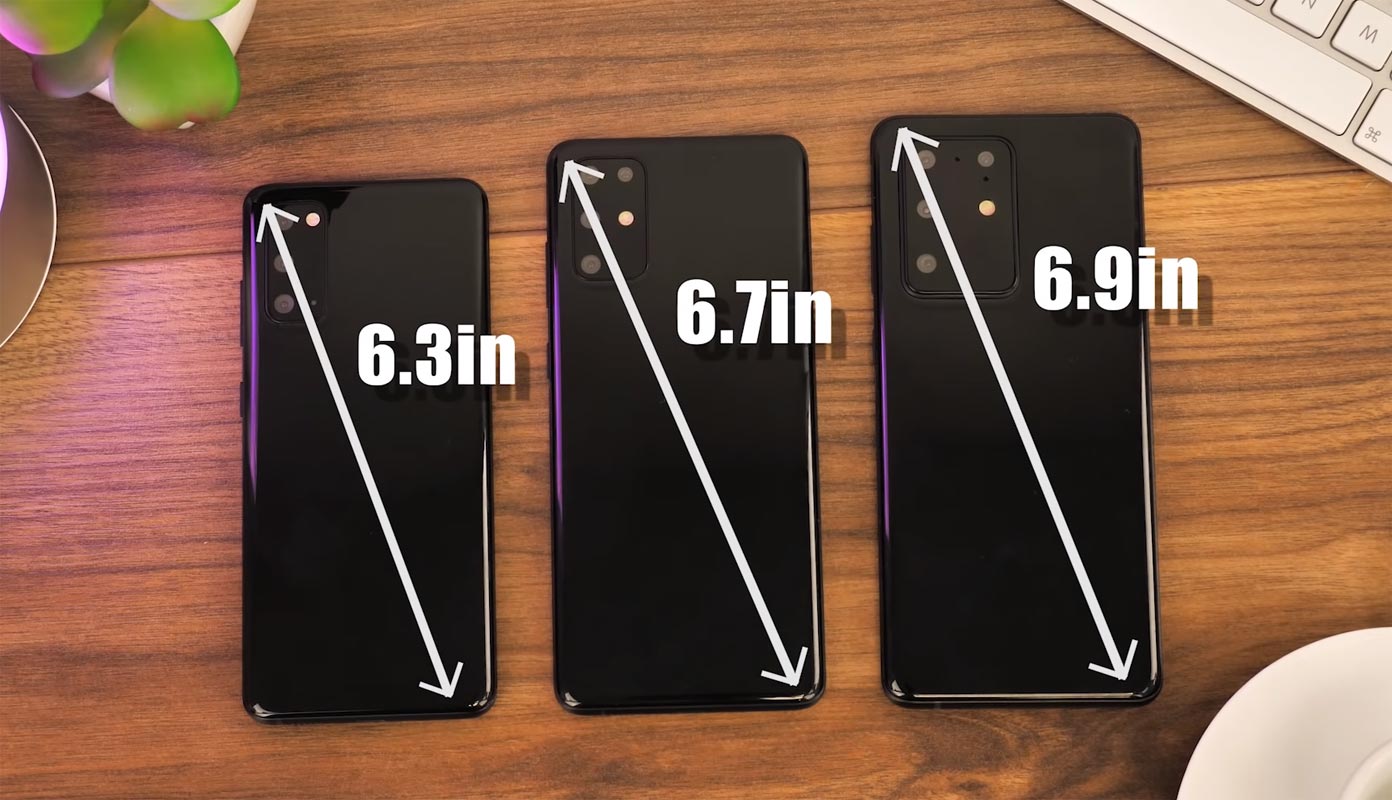 Samsung already removed The physical fingerprint sensor in the Galaxy S10 and S10 Plus as the fingerprint. S20 has the same ultrasonic in-display scanner. It is more secure and can support Samsung Pay. There is no side-mounted physical fingerprint sensor in a regular one. All three S20 variants have an In-Display fingerprint sensor.
They all sport curved glass backs so, you may want to protect them with cases. They are also water-resistant, and they have IP68 ratings, which means they can survive 30 minutes of immersion into the water with a height of up to 5 feet.
Display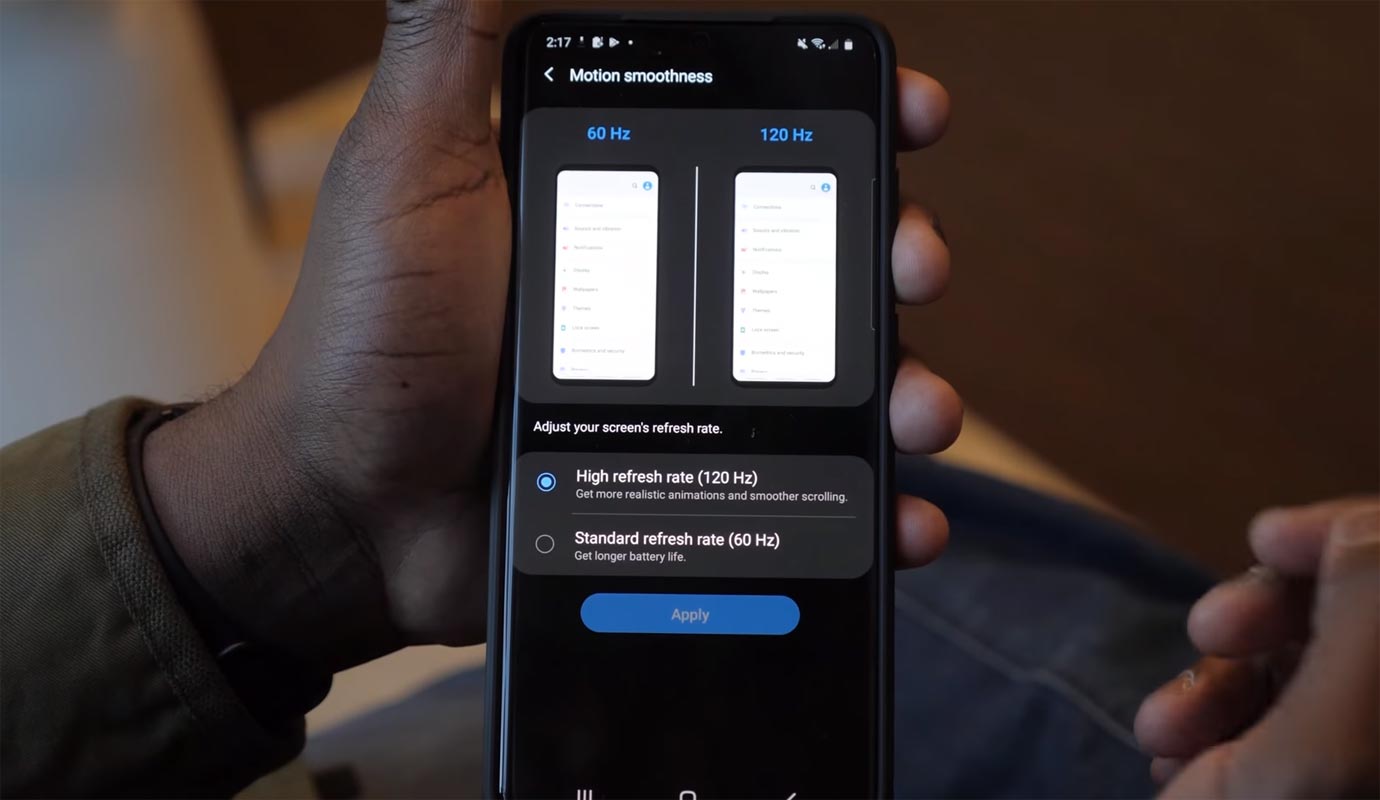 For years now, Samsung has been the mobile brand with the best display technology as it keeps introducing the best display technology in its smartphone. While other brands are catching their breaths, Samsung presents the Dynamic AMOLED and Infinity-O displays in the Galaxy S20 series. These displays have impressive levels of brightness, accurate colors; they are HDR10+-certified and low emission of blue light, which means you can watch HDR10+ Videos in Netflix and other stream services. Hole-punch camera in an LCD is not a new thing, but with OLED? That is something unique which Samsung is its forebearer.
All three mobiles support a 120Hz refresh rate display, which is two times better than regular 60Hz Displays. It will be beneficial when gaming. When scrolling pages and opening apps, you can notice a super smooth experience.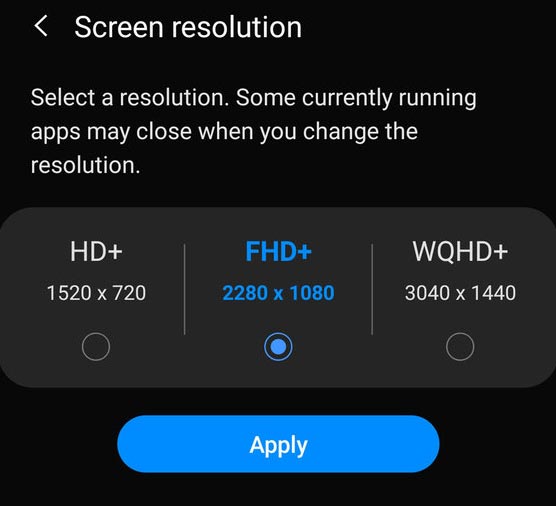 These phones come with WQHD Displays with a resolution of 3040 x 1440 pixels, but when you switch to 120Hz, the resolution of the display changed to FHD. It is due to maintaining battery life. The S20, due to its smaller screen, will deliver the sharpest pixels per inch, but the differences in sharpness can be negligible. In terms of display, We can't tell, S20 has the best display. You can't notice the difference between these mobiles. Samsung AMOLED Display is excellent in color accuracy.
Camera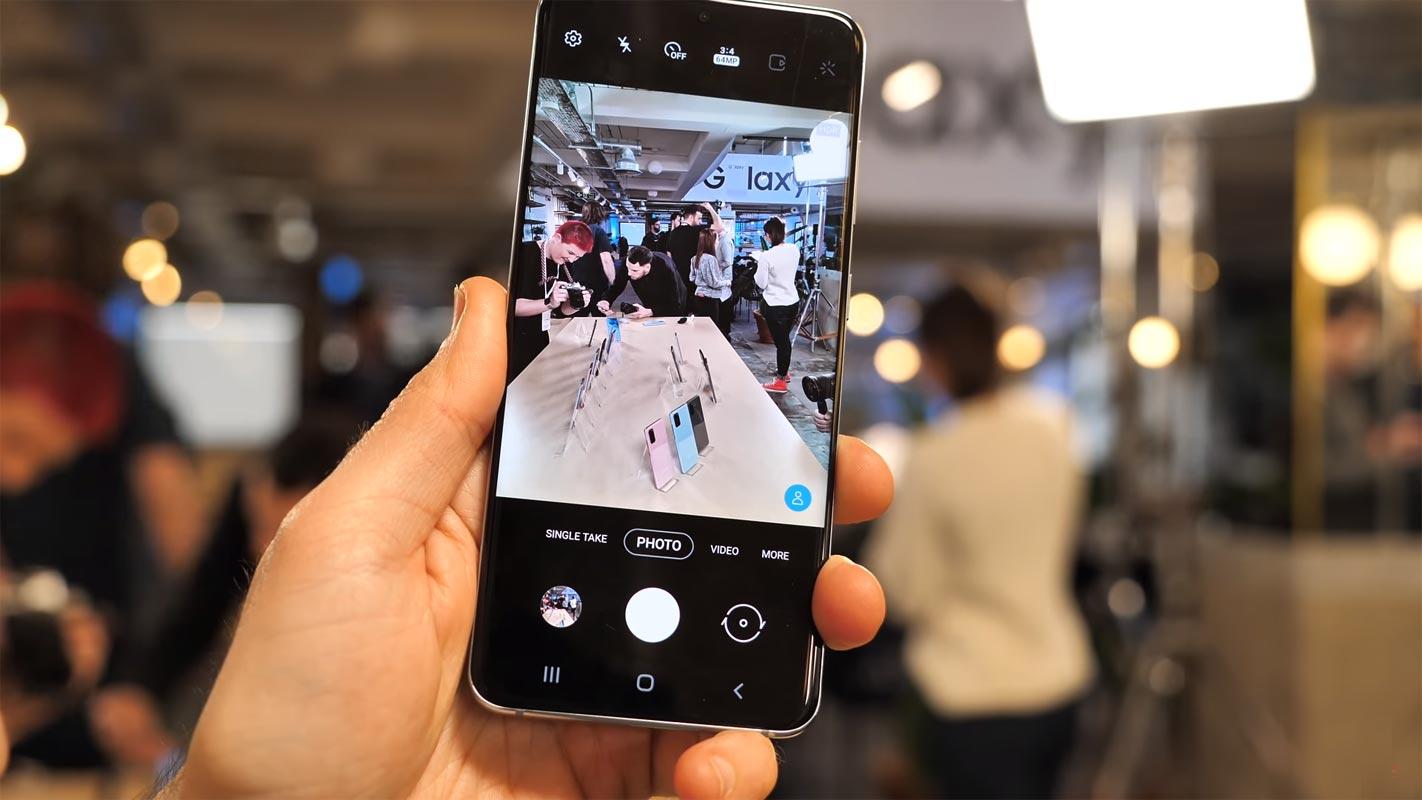 Samsung has improved its camera offering in the latest release of its Galaxy S phones. All three S20 mobiles have a three-camera setup. S20 and S20 plus have 12 MP primary camera while Ultra version has a 108MP camera. Refer Smartphone camera terms to better understand the words we are going to use in this section. The Camera setup for all these mobiles is as follows.
S20- 12 MP f/1.8 (Main) +64 MP f/2 (Telephoto)+ 12 MP f/2.2 (Ultra Wide) with autofocus
Plus- 12 MP f/1.8 (Main) +64 MP f/2 (Telephoto)+ 12 MP f/2.2 (Ultra Wide) with autofocus
Ultra- 108 MP f/1.8 (Main)+ 48 MP f/3.6 (Telephoto)+ 12 MP f/2.2 (Ultra Wide)+ 0.3 MP (TOF 3D) with autofocus
S20 ultra has crazy 100x Zoom. Samsung called this feature "Space Zoom." S20 Plus can zoom up to 30x. For the secondary camera, S20 and "Plus" have a 10MP single-lens camera with f/2.2 aperture. The S20 Ultra, on the flip side, has a 40MP camera. All three mobiles can shoot video up to 8K. But, S20 and S20 plus use a telephoto camera to shoot 8K. So, you can't expect better quality compare with Ultra real 8K.
Software and Updates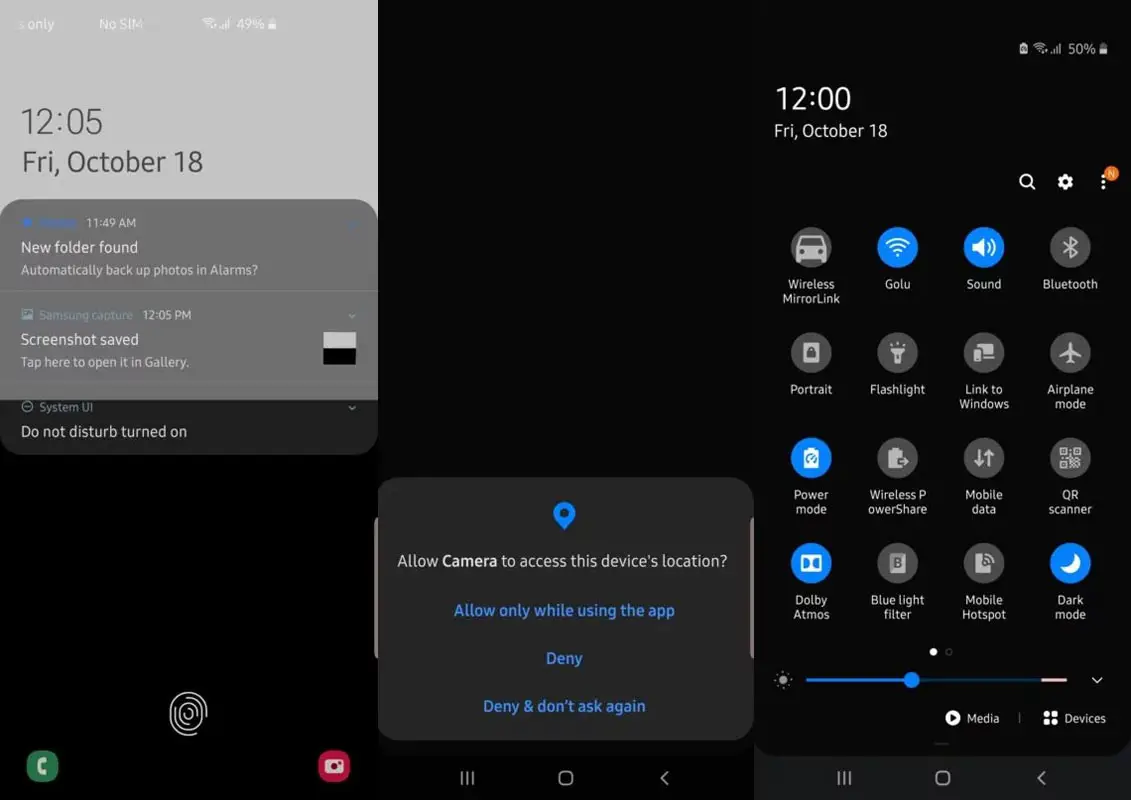 These three phones are running on the latest Android OS version, One UI 2.0 based on Android 10, and feature the Samsung One User Interface. It usually takes time for Samsung devices to get Android updates because of the customized skin of the User Interface. Although this is expected to change shortly because these three devices are in Samsung's flagship range of mobiles. Samsung One UI is better compared with other customized skins.
Other Special Features
The S20 series comes with unique enhanced features in Samsung Pay, Samsung DeX, and Bixby. S20 series have the Wireless Power-Share feature, which enables them to charge other devices wirelessly. The enhanced speed of identifying on ultra-sonic in-display scanner is also a notable feature. Other than these, there aren't many other features that we can point to as exclusive.
Reverse Wireless Charging
The reverse wireless charging feature of Samsung S20 is a game-changer that already available in S10. Huawei was first to introduce the phone like a battery pack in their Mate 20 Pro, but it comes with the limitations. But calling the wireless charging feature by Samsung almost similar would not be wrong.
What is reverse wireless charging? This could be a question of many of us who don't know about it. Well, it is a technology which can turn your phone into a charging station for other mobiles. It is also called Wireless PowerShare, which can charge other wireless phones and headphones etc. This feature is not introduced in Galaxy S20 but also available in S10 and S10+ that are launched in the last year. Like Huawei, this feature still comes with limitations. For example, it cannot charge all wireless devices until they have Qi technology.
It is just an introduction to Wireless PowerShare, and we hope that in future it is going to become part of every mobile phone. Currently, the reverse wireless charging can charge a 3000mAh battery in just 120 minutes.
Ultrasonic Fingerprint sensor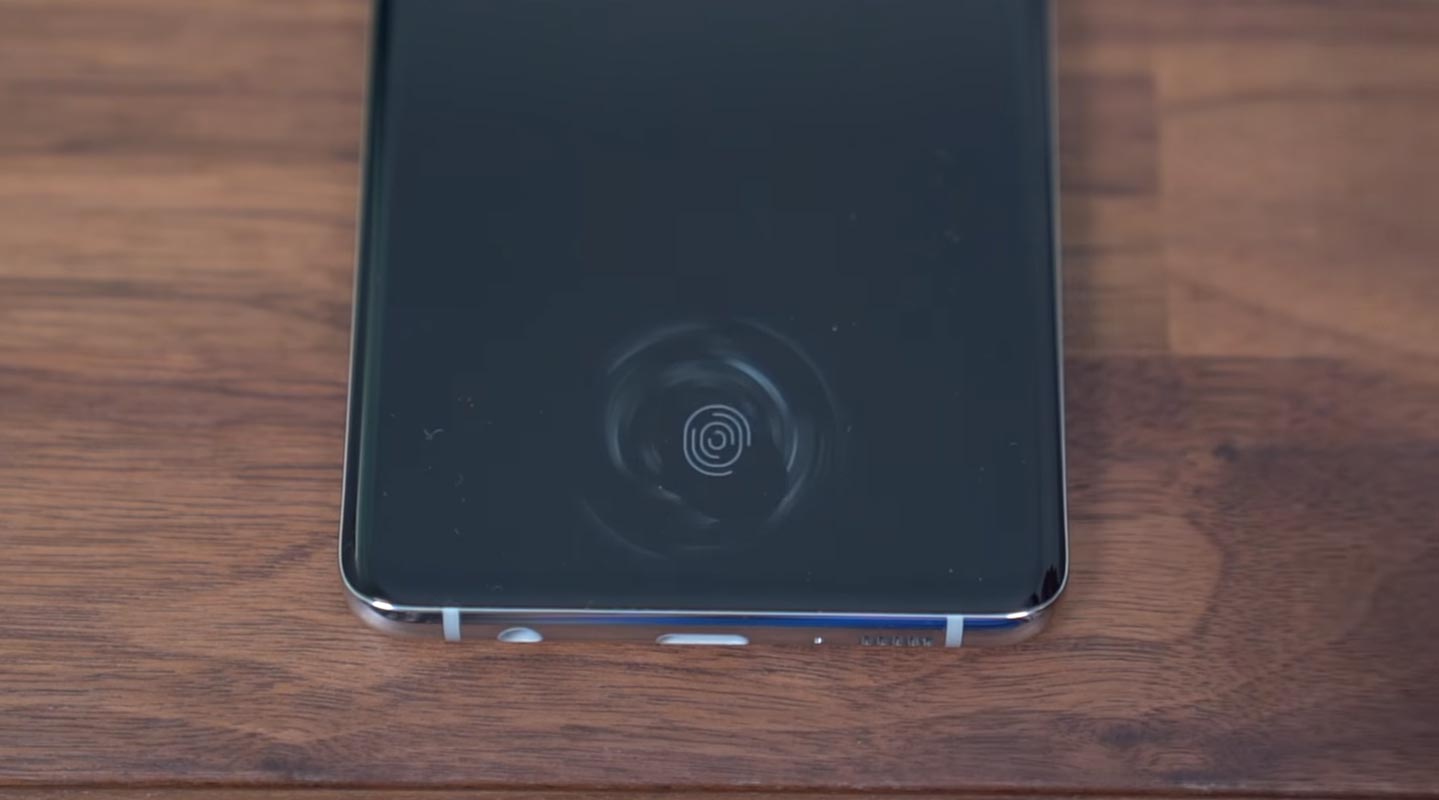 The ultrasonic fingerprint sensor becomes part of the Flagship mobile in Samsung. They added a lot of security measures and increased fingerprint detection areas. The ultrasonic fingerprint sensor is more secure than the regular In-Display process. Samsung has launched this new feature in the series of S10. Due to the successor, they keep following this in S20. Qualcomm's new ultrasonic fingerprint sensor will ensure more security for the users. At the same time, it is durable and also makes it easy for the user to use this feature under the sunlight.
How many times it's happened with you when your finger is wet, and you try to use your mobile phone, and it stops working? Till now, it was impossible, but with a new ultrasonic fingerprint sensor, you can now unlock your mobile phone with a wet finger too because the new finger sensor of Samsung is much stronger and accurate than previous sensors. The best thing about this feature is ensured security. In the past, one can use the fake fingerprint to get control over the mobile device by using the oily residue of the fingerprint over the glossy white paper. It is not possible with the Ultrasonic Fingerprint sensor. Samsung is believed to introduce more of this feature in the future where heart rate and blood flow will also be monitored through a mobile device.
Availability and Price (Basic models)
Samsung's pricing model for its devices is matching Apple's price range with the new Galaxy S series. The S20 series are expensive without doubt as for the basic specs range S20 costs $999, the S20 Plus costs $1000, and the S20 Ultra costs $1199. If you already preorder any of these devices, there is a chance that you can receive free Galaxy Buds, the new wireless earphones from Samsung.
Conclusion-

Samsung Galaxy S20 vs. S20 Plus vs. S20 Ultra, Which one to Choose?
Here we are not picking the Winner. Because we are comparing the mobiles within the same model, mobile companies will not compete within their mobiles. Based on user real times usage, they will release different variants. When you want to choose S20 Ultra, you are confident enough, and you know what your usage is. If you are a regular user and want to buy S20 Ultra, Trust me, you won't use 100x zoom and 8K videos daily. You will show this to your friends and family. After a week, we don't use this much zoom. It is a reality. Also, a 6.9 screen is not fit in all of your clothes. Also, it weighs 222 grams.
I am not blaming the Ultra version. But, It is a beast. You should know why you are going to buy this. If you say Battery, It will give you the same backup as regular S20 because of the large screen. In my opinion, Choose the S20 regular version with 12GB RAM and 5G. This setup will be future proof on the performance and network connection also. Price is also reasonable to compare with the specs. 6.2-inch screen with fewer bezels is enough for daily usage. Also, the camera is pretty great.
You can refer Buy Perfect phone guide for additional ideas. Don't fall for S20 Ultra because it is significant in size and high in specs. It purely depends on you. Now that you have learned what these devices have to offer. I hope my explanation will give you some ideas to choose the suitable one for you when you have different thoughts than my suggestion, comment below.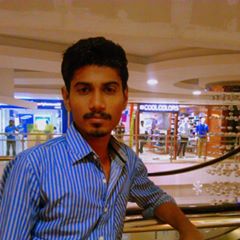 Selva Ganesh is the Chief Editor of this Blog. He is a Computer Science Engineer, An experienced Android Developer, Professional Blogger with 8+ years in the field. He completed courses about Google News Initiative. He runs Android Infotech which offers Problem Solving Articles around the globe.