Snapchat streaks also referred to as Snapstreaks is the trend among Snapchat users. Even if some people feel this is annoying, Most of the people enjoy this feature. It allows reminding people who are in remote places. If you are in neighbor houses, Streaks can be annoying. Don't do this with nearby friends unless you both are ok with it. Today, we are going to show you some Snapchat streaks ideas to spice up how you use this new feature of your favorite social media app. Well, we have previously explained how to get back Snapstreaks after losing them, as well as taught a lot of Snapchat streak, including how you can get them.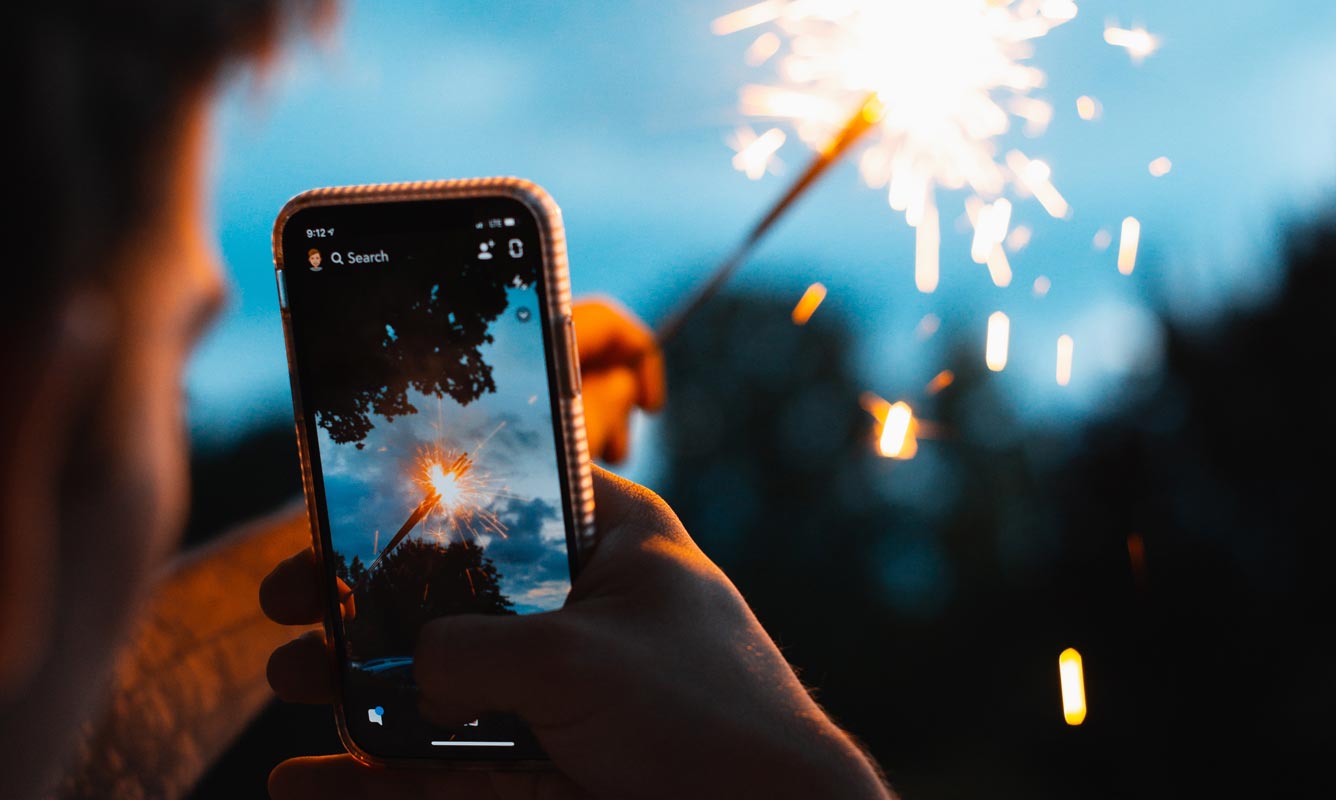 Snap streaks are pretty much like "Karma" for Reddit users; the Streaks aren't useful outside the app, and even on the app, Snapchat streaks don't mean much. It's merely proof of how dedicated you are to the app, and how "crazy" you snap with your best friend on the app.
So, if you're getting to know about Snapchat streaks and you wish to start getting them, then you're reading the right article on the web. Also, if you're looking to grow your Snapstreaks, these Snapchat Streak Ideas would help.
How to maintain perfect Snapchat Streaks?
You should choose a perfect person to maintain streaks. It is better to make streaks with few people, instead of sending them to everybody. So follow the below checklist before making streaks in Snapchat. Also, below are some things to note about Snapchat Streaks.
When you see the "100" emoji, it means that you have reached 100 streaks with your friend.
When you see the hourglass icon, it means that you're almost running behind time to reply to your friend with a snap and keep the streak going.
Start a streak with your friend
It's not apparent that groups of friends compete to know who is going to keep the highest streak. Well, the best way to start Snapstreaks is to snap with your friend, who is always interested in Streaks. When both of you are bent on having the highest streak, it will compel you both not to fail the rules of Snapchat. Also, don't annoy people who are on your contact list. You should not disturb them because they are in your contact list. Because even if they streak back, after some days, you will lose the score if they feel not good with your streaks. But, Friends always do the things we like. Friends are born to get disturbed by us.:)
Be mindful of the time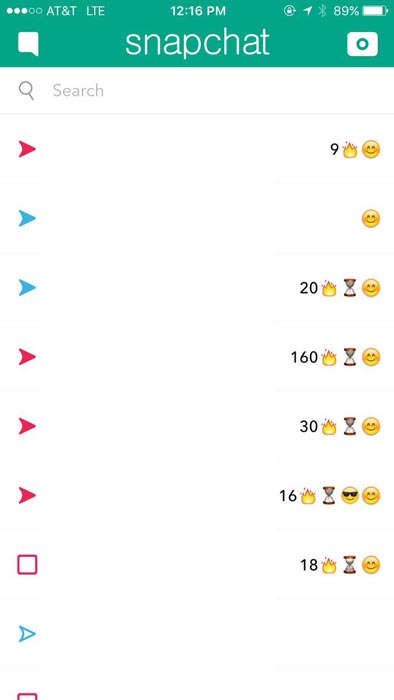 If you or your friend is unable to reply a snap within a 24-hour time, you both will lose your streaks. Thus, you should know when to send a photo so that you can meet up with the 24-hour time frame. When you submit a snap to your friend late in the night, the 24-hour timeframe will elapse sometime at midnight the next day, and you may be asleep by that time. Thus, the best time to send snaps and keep your streak going is in the Day time. Also, day time allows you to take different Snaps daily.
Focus on people who you often chat with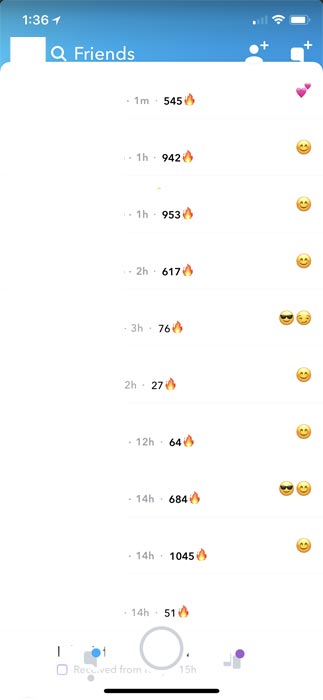 One of the best ways to keep a long streak is when you're on a streak with some you frequently interact with. Arguably, if you start a streak with someone you don't usually associate with, the person may get tired along the line and stop replying to your snaps, which would cause you to lose your streak.
Share your Snapchat QR in Other Social Medias

Yes, If you are funny and humor with your streaks, Your followers in other social media platforms may like you and love to streak back. If you are not comfortable with making friends with strangers, you can avoid this method.
Easy and Best Snapchat Streaks Ideas (Works with Android and iPhone)
If you are a person who always takes some time to make Snapchat streaks, you already have your ideas. So, the following ideas may look simple to you. But, If you are a mixed person who makes an effort in some days, but wants to maintain the streaks in other days, you can follow the below Snapchat Streaks ideas. You can't send the Streaks from your Gallery. So, It won't work with the stock images. You have to do this process in realtime. Instead of giving useless hard 50+ ideas that take much of your time, I reduced the list into a few ideas.
Any blank photo would do the job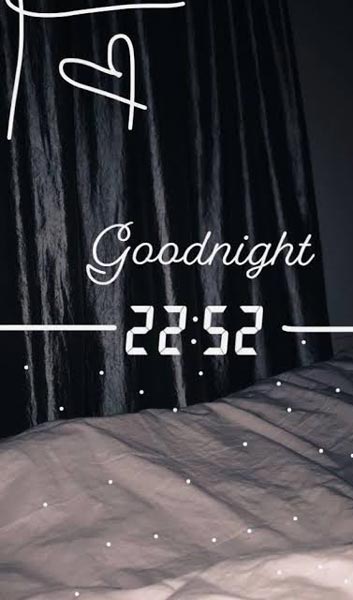 It doesn't matter you have many cameras on your mobile and want to take an impressive nature image. You can make any blank photo and add the text "Streak," then send it to your friend. It is not compulsory to use high-quality images or unique images every day. Here what is required is you should send a picture, and your friend replies with another photo- which is "Snaps." You can use your surroundings to make snaps. To spice up your image, you can use stickers and emojis.
Make streak with daily foods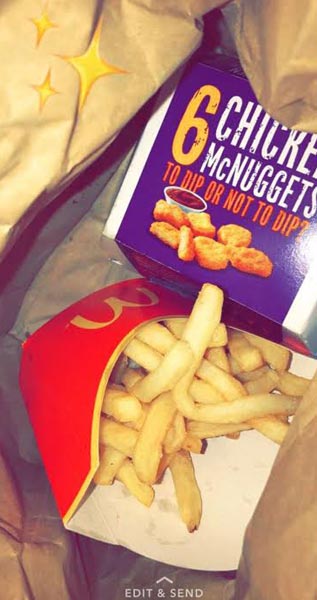 When you can't take the photos with your environment, because people are everywhere. Don't take pictures of random persons. It will not end in a right way in most situations. You can take snaps of your foods and send them to your friends. Nobody hates foods. We didn't eat the same food daily. So, it will look different for your friends every day.
While Traveling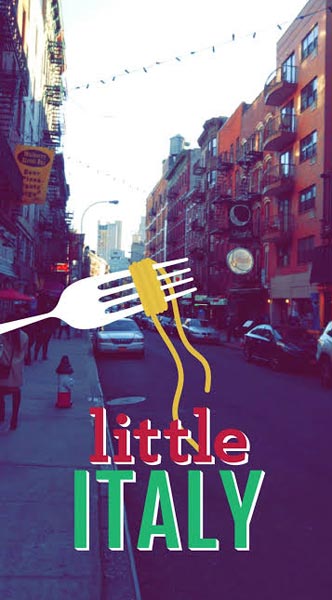 You don't have to be a World traveler to take photos of different places. You can always take pictures of different areas in your day to day life. If you are going to school or work, you will face a lot of places. Capture those places and send them to your friends. It also makes you find different angles in usual everyday places.
Black Screen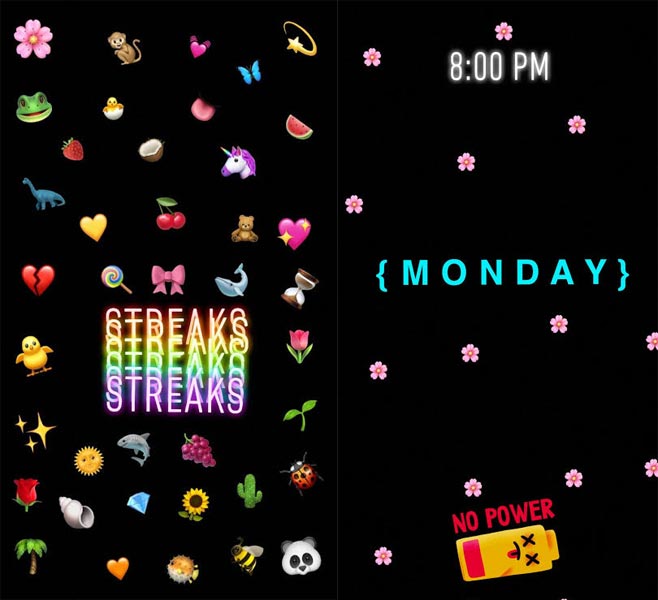 I hate this method. But, most of the people streak with their friends with the black screen by closing the camera and add some stickers to maintain the streak numbers. When you can't find an idea, you can use this way. Instead of adding a few stickers, add some daily jokes. You can find them on the internet everywhere. It doesn't bore people. Also, it is better than the Black screen with only streak letters on it. Instead of using third-party apps to modify the streaks and get banned by Snapchat, This black screen method is better.
What more?
To maintain a long time Snapchat streaks, you should have your idea. You should be unique. For those who feel it is a waste of time. As human beings, we should do some silly things to spread joy among us. When we do unique things, people will get an interest in us. You don't have to spend hours on a perfect streak idea. You can get that in a few minutes. It is the worst part when you lose streaks due to technical issues. But, you can get back the Snapchat streaks, if you lose them due to the technical problems. I hope, The above Snapchat Streak Ideas would help you a lot. It is like a small drop in the ocean. Everybody has a lot of ideas. When you feel you got a better idea than the mentioned above methods, comment below.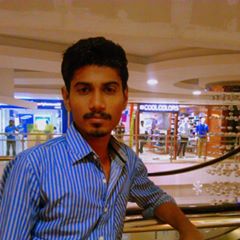 Selva Ganesh is the Chief Editor of this Blog. He is a Computer Science Engineer, An experienced Android Developer, Professional Blogger with 8+ years in the field. He completed courses about Google News Initiative. He runs Android Infotech which offers Problem Solving Articles around the globe.