The step streak feature holds immense significance in fitness tracking as a diligent monitor of your daily achievements. It operates as a dynamic motivator, instigating users to sustain an unwavering commitment to an active lifestyle. Essentially, it's akin to a virtual commendation, lauding your efforts in upholding a healthy routine. Every passing day you conquer your step target contributes to the ongoing streak, fostering a palpable sense of achievement. Using the below method, you can Fix the Fitbit app 'step streak' Missing or Not Showing. This continuous acknowledgment becomes a driving force, compelling you to persevere in maintaining optimal health and well-being. It's a tangible representation of your dedication and a constant reminder to stay on the path of consistent physical activity.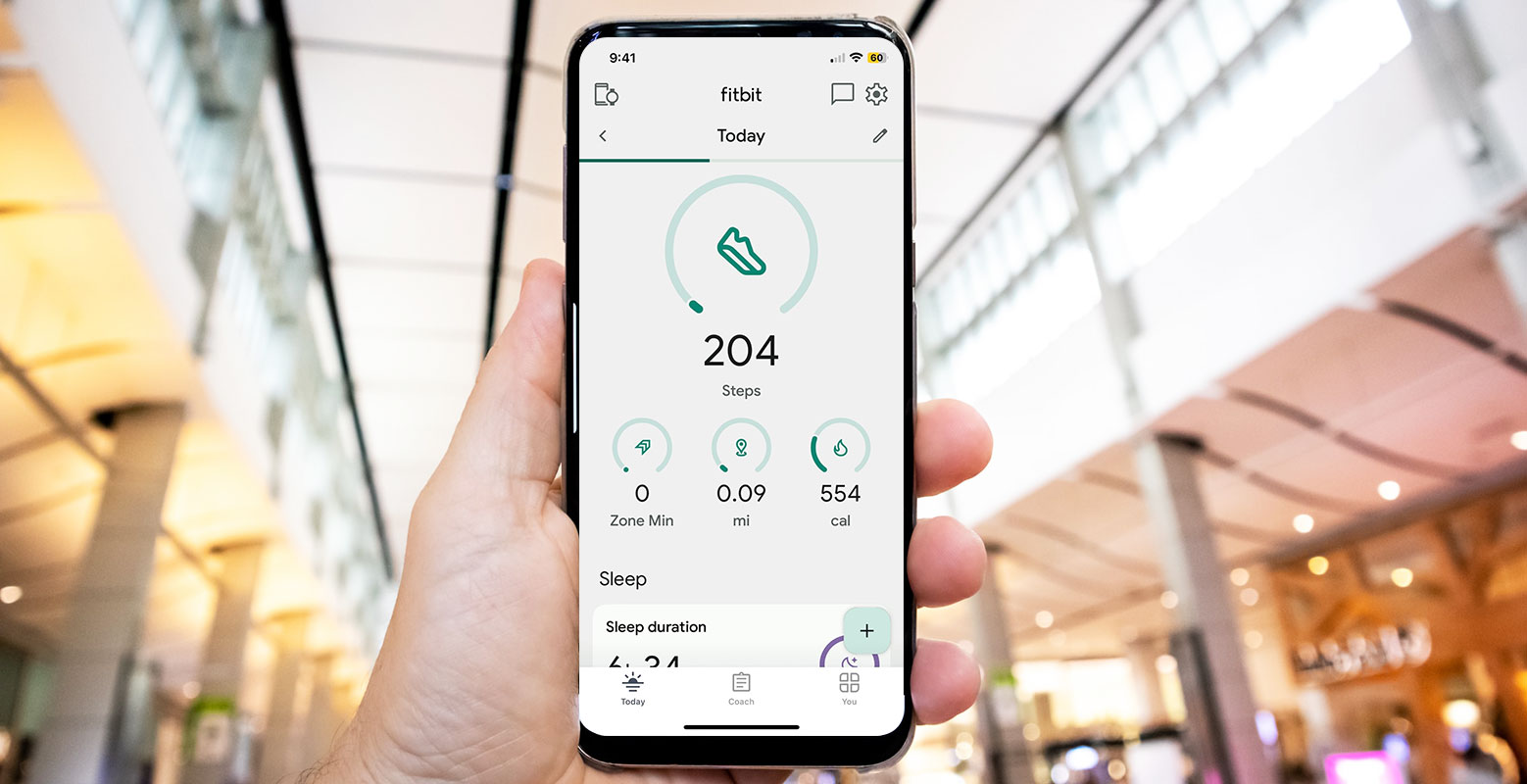 Fitbit app 'step streak' Missing or Not Showing
However, the recent app update has introduced a glitch preventing this feature's use. Multiple Fitbit users complain that the app does not show the streak after hitting the step goal. This unexpected change has sparked a wave of discontent within the Fitbit community.
Users have taken to forums and social media to express their frustration, highlighting how this unexpected turn of events has disrupted their fitness routine. For many, the step-goal streak statistic is more than just a number; it's a source of motivation that drives them to stay active.
The Frustration of Lost Streaks
Maintaining a step streak is a badge of honor for many dedicated Fitbit users. It represents a commitment to a healthier lifestyle, often prompting late-night treadmill sessions or long walks to ensure the streak remains unbroken.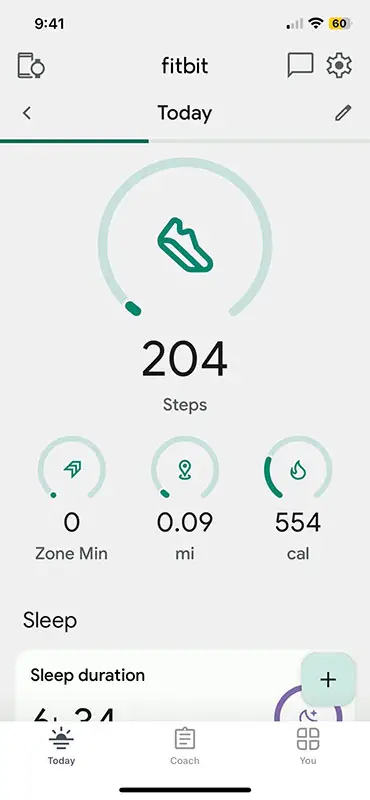 Imagine the frustration of seeing a streak of hundreds or even thousands of days vanish due to a technical glitch. It's not just a number; it's a tangible representation of hard work and dedication.
The Disruption in Daily Planning
The disappearance of the metric is also bad news for those who used to schedule their day so that their streak would not break. Previously, knowing that the step streak was a constant presence provided structure and motivation to their daily routine.
Now, users are left to adapt and find new strategies to ensure they meet their daily step goal without the visual assurance of the streak counter. It's an unexpected shift that has forced many to rethink how they approach their daily activity.
Deliberate Removal or Unintended Bug?
It's unclear whether the feature has been deliberately removed from the app or is unavailable due to a bug. Some are even planning to avoid the new update altogether if this feature has been removed from the Fitbit app owing to its significance to them.
Fitbit users wonder whether this change was intentional or resulted from unforeseen technical issues. The uncertainty adds to the frustration as users debate whether to update or stick with the current version to preserve their step streaks.
Fitbit's Response and Commitment to Resolution
Fortunately, Fitbit is aware of the problem and is working to identify a resolution as quickly as possible. They understand users' frustration and are dedicated to restoring this critical feature.
Fitbit has assured its user base that they are actively addressing the issue. They recognize the value of the step streak feature and are committed to finding a solution to bring it back to the app.
User Backlash Against the UI Redesign
According to reports, several Fitbit users don't like the recently introduced UI. They feel that the latest Fitbit app is not an upgrade but a downgrade. The company has allegedly removed useful features and decreased functionality.
Users have voiced their discontent with the new user interface, emphasizing that it feels like a step backward rather than an improvement. The removal of features and reduced functionality have left many questioning the direction Fitbit is taking with its app.
The Complaints: What Users Are Saying
Users have expressed dissatisfaction with the black-and-white interface, finding it difficult to navigate. They find the recent upgrade lacking excitement; some have called it the worst update they've ever seen.
The stark contrast of the black and white interface has drawn criticism from users who preferred the previous design. Navigating the app has become challenging for some, leading to frustration and disappointment with the latest update.
Navigating the New UI: Challenges Ahead
Users have reported issues with the new layout, claiming it leads to unnecessary scrolling. They also find the cards less informative, as they now require separate clicks to access vital information.
The redesigned user interface presents its own set of challenges. Users are scrolling more than before, searching for the information they need. The introduction of cards has added an extra step to accessing essential details, which some find less intuitive.
Fix Fitbit app 'step streak' Missing or Not Showing: Downgrade or Sideload
In light of these issues, some users consider downgrading the app or sideloading the older version to regain access to the beloved step streak feature. Users are actively seeking solutions to restore the step streak feature. Some are exploring downgrading the app to a previous version or sideloading the older version to bypass the latest update's limitations.
You should not uninstall the old app. You can sideload the app. It will replace the currently installed version.
You will not lose any data during the installation. But it is wise to back up your mobile before the process.
FAQs
How do I downgrade the Fitbit app to regain the step streak feature?
To downgrade the Fitbit app, uninstall the current version and manually install an older version from a trusted source.
Is Fitbit planning to bring back the step streak feature in future updates?
Fitbit is committed to addressing this issue and is actively working on a solution to restore the step streak feature.
Are there any alternative apps that offer a similar step streak feature?
While alternative fitness tracking apps are available, each has unique features. Exploring different options to find one that aligns with your preferences is recommended.
How can I provide feedback to Fitbit about this issue?
Fitbit encourages users to submit feedback through the app or their official website. This helps them understand the impact of the issue on their user base.
Are there any precautions I should take when sideloading an older version of the Fitbit app?
When sideloading apps, downloading only from reputable sources is essential to avoid potential security risks. Additionally, ensure that the app version is compatible with your device.
Wrap Up
The sudden absence of the step streak feature in the Fitbit app has sparked frustration and a quest for solutions among its dedicated users. This cherished function, a powerful motivator for maintaining daily step goals, is now conspicuously missing. However, amidst this setback, there is a glimmer of hope. Fitbit, aware of the issue, is diligently working towards a resolution. In the meantime, users are not left entirely powerless. They can explore alternative approaches, exploring potential workarounds to reinstate this invaluable feature. 
This pursuit signifies the genuine attachment users have developed to their fitness routines, where the step streak is more than just a metric; it symbolizes dedication and accomplishment. It exemplifies a collective commitment to a healthier lifestyle, and the effort to restore it reflects the mutual determination of Fitbit and its user community to overcome this unforeseen hurdle.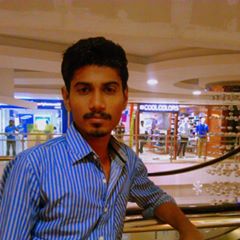 Selva Ganesh is the Chief Editor of this Blog. He is a Computer Science Engineer, An experienced Android Developer, Professional Blogger with 8+ years in the field. He completed courses about Google News Initiative. He runs Android Infotech which offers Problem Solving Articles around the globe.