You may have mixed feelings about Apple products. But, The one thing we should all agree is their cross-device compatibility. Every product of Apple can work together and have some unique features. Airdrop is one of them. You can seamlessly transfer the files between your iPhone and Macbook through local Wifi. Google is working on an alternative solution for Android. In Android beta versions, they released this feature as "Nearby Share." Where you can share files between the devices that are connected with the same Wifi, with this feature, Google goes beyond. Google Android Airdrop Nearby Share will work on all Chrome browser supporting platforms. It means you can share files between your Windows, Linux, Mac, and Android. Google is going to utilize the Chrome browser for this feature.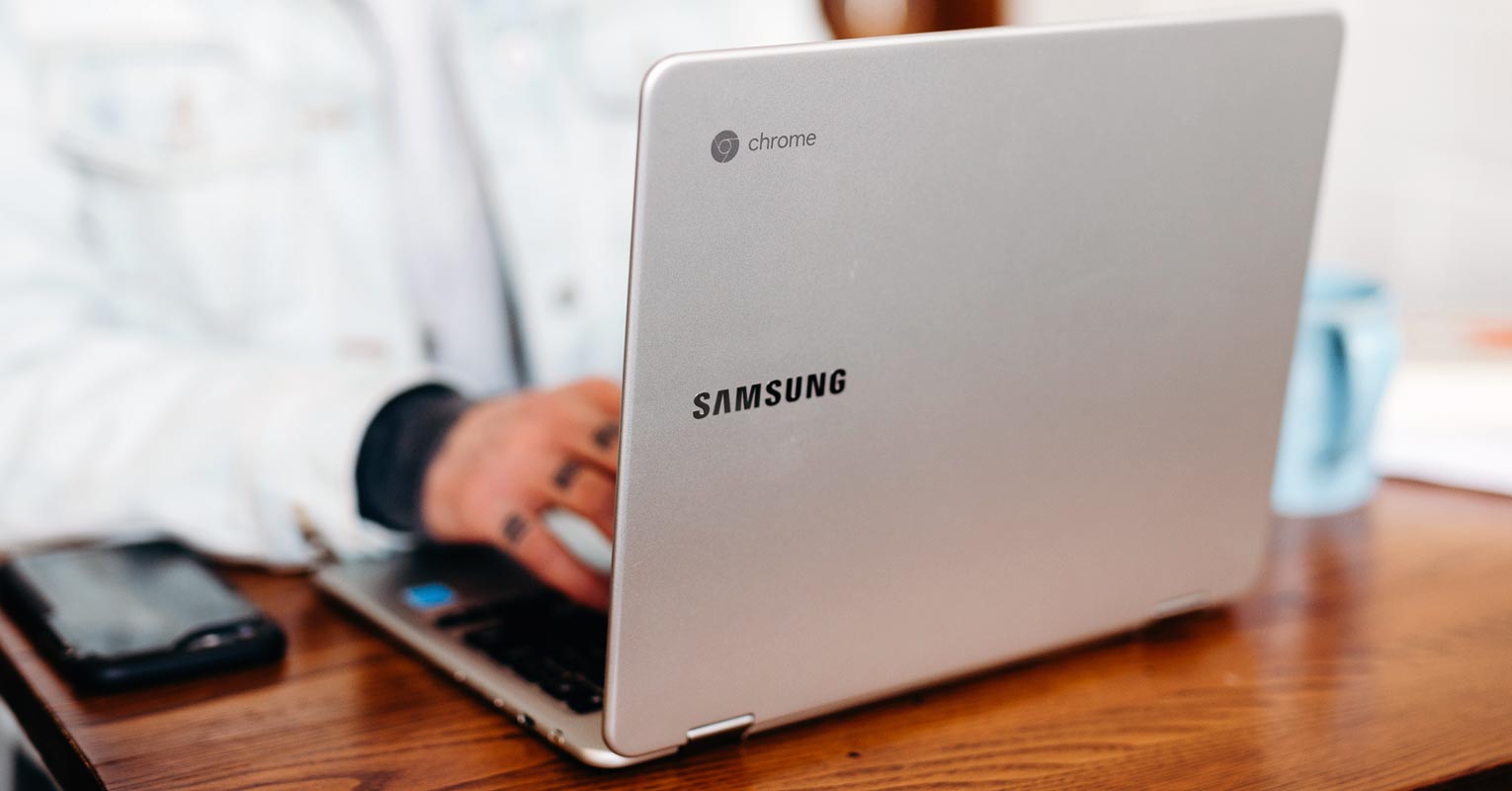 What is Apple Airdrop?
Airdrop is a simple share feature where you don't need to install third-party apps to share files between your devices. It utilizes the local Wifi and share files between them. It is a native OS feature. So, You don't have to worry about security concerns. Also, It is way faster and comfortable compare with Bluetooth sharing.
What is Google Nearby Share?
Nearby share is the same feature as Airdrop, where you can share files between the devices using Wifi. In the early stage, it works on Android beta versions. Now Google is planning to increase the platform and integrate the feature with Google Chrome browser. So, They can access all the platforms available. This feature is already available in Android 11 beta, and currently, it can work only with two Android 11 mobiles. You can send any type of file format. The files will be saved in the Nearby Share folder. When you have Photo and Video formats, you can see them in Google Photos or Gallery. You can view other forms in the file manager.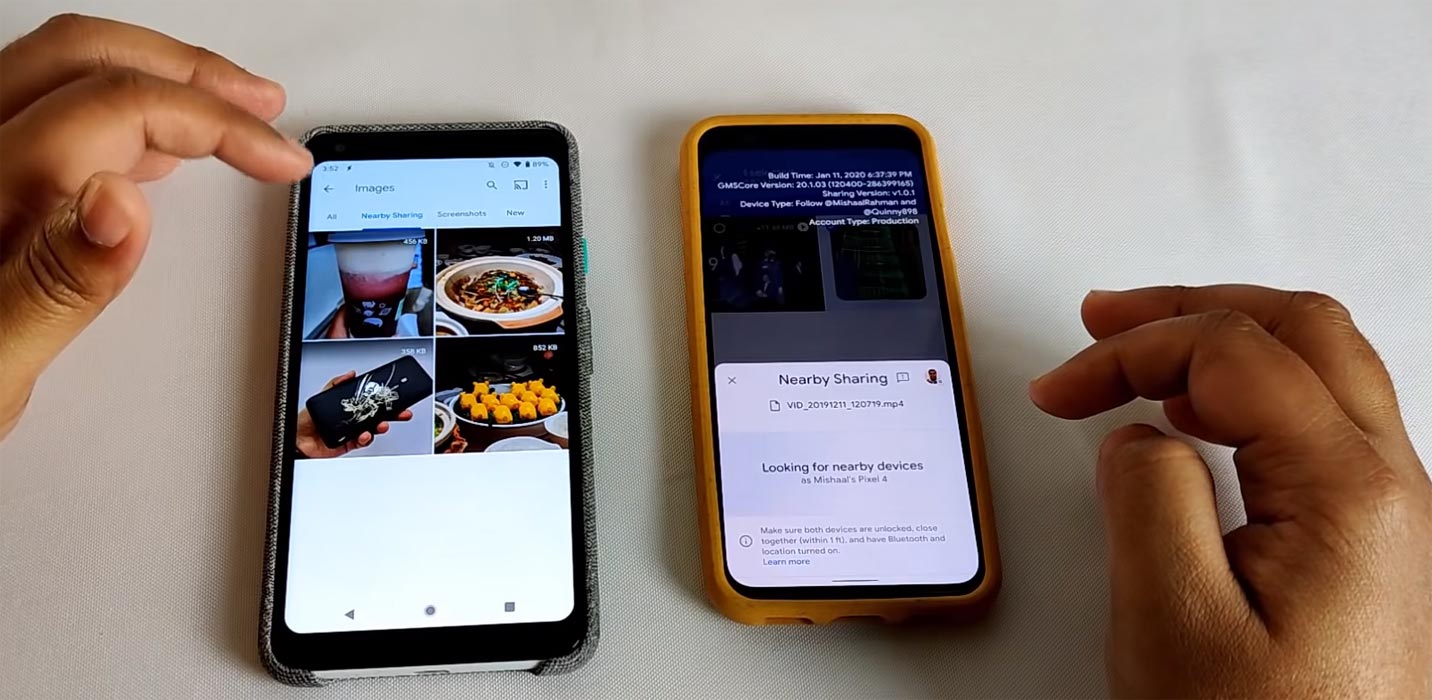 Nearby share can have more features than file sharing
Recently released Android 11 beta screenshots from Mishaal Rahman(XDA Developers) reveal that the connected devices can access Mobile contacts. So, You can access your mobile files from your connected PC or another device. You can also explore some data between them using the Chrome browser. When connecting the same platform like Android, you may get a few more features. But we may not see all things in the early release. This kind of function may be released in the future.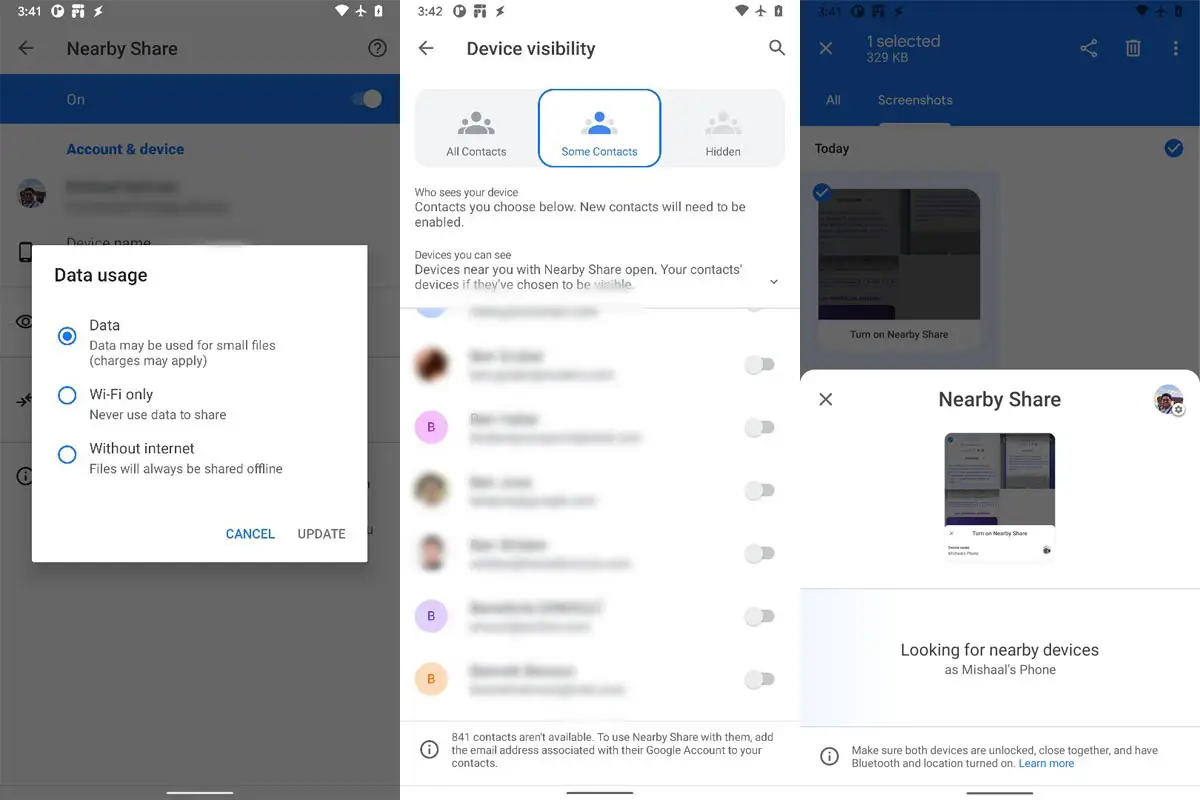 Google Android Airdrop Nearby Share will work on all Chrome browser supporting platforms like Windows, Linux, Mac, and Android
Google should give individual features to beat Airdrop. The one thing that Google has common among the different platforms is its Chrome browser and Google account. They are going to utilize this available resource for Nearby Share. When you log in into the same account in both the PC version of the Chrome and Mobile version of Chrome, You can share files between them. Based on the platform, the UI and features may vary. Chromebooks and Pixel phones can have more features because they are both from Google products. The feature is not new here. We already know you can send links and make calls from your Chrome browser when you have the same account logged in your mobile and PC. Google is going to expand the feature with media files.

Chromestory shared a picture on twitter that shows the Nearby Share in Chrome OS. Android and Chrome OS can work together to utilize some features. Now the latest version can support Nearby Share. Google is currently testing the Android Airdrop in the Android 11 version. When everything goes well, they can push the updates in both Chrome and Android mobiles.

Also, Recently, Nearby commit is submitted in Chrome Gerrit. So, Lot of details put together explains Google is going to use Chrome as a file-sharing platform between the different platform devices. When Google can achieve this cross-platform support successfully, it will be a huge milestone. Because most of the apps that work like a Nearby are didn't do the job well.
Wrap Up
In Recent times Google is beginning to utilize its massive resource wisely. Google is tired of advising mobile manufacturers about the security patch updates. Most of them didn't listen. They have the control of the Playstore in all Android Mobiles. So, They plan to begin pushing security patch updates using Play Store from Android 10. Like this, the Chrome browser has broad support for all platforms.
Instead of launching a separate app for different platforms, Chrome usage will be handy for users and Google also. Small things can make significant changes. Sharing files between various devices may not look like a big issue. But In realtime, most of us always end up using USB cables or Bluetooth sharing. When the devices not compatible, We can't share the files. But, Wifi is available in most of the devices. Thus using Wifi and Chrome is an excellent idea for the Nearby Share feature. What are your thoughts about using Chome in Google Android Airdrop alternative? Did you think it works well? Comment below.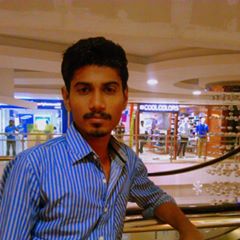 Selva Ganesh is the Chief Editor of this Blog. He is a Computer Science Engineer, An experienced Android Developer, Professional Blogger with 8+ years in the field. He completed courses about Google News Initiative. He runs Android Infotech which offers Problem Solving Articles around the globe.