Google models mainly deal with help yourself platforms. That's why Google doesn't focus much on hardware-related consumer products. But, everything changed a few years. When direct dealing with people, the Mobile Operator business is challenging. Since You have to resolve users' issues often, Most people contact customer care more than 2 or 3 times per day when they have problems. But, Google does a great job with its Google Fi network. But, It is not cheap like other Mobiel operator plans. Initially, The unlimited plan starts from $65/mo. Google slowly reduces the cost when they begin to use its infrastructure. Now,  From April 2022, Google Fi Unlimited Plans start from $20.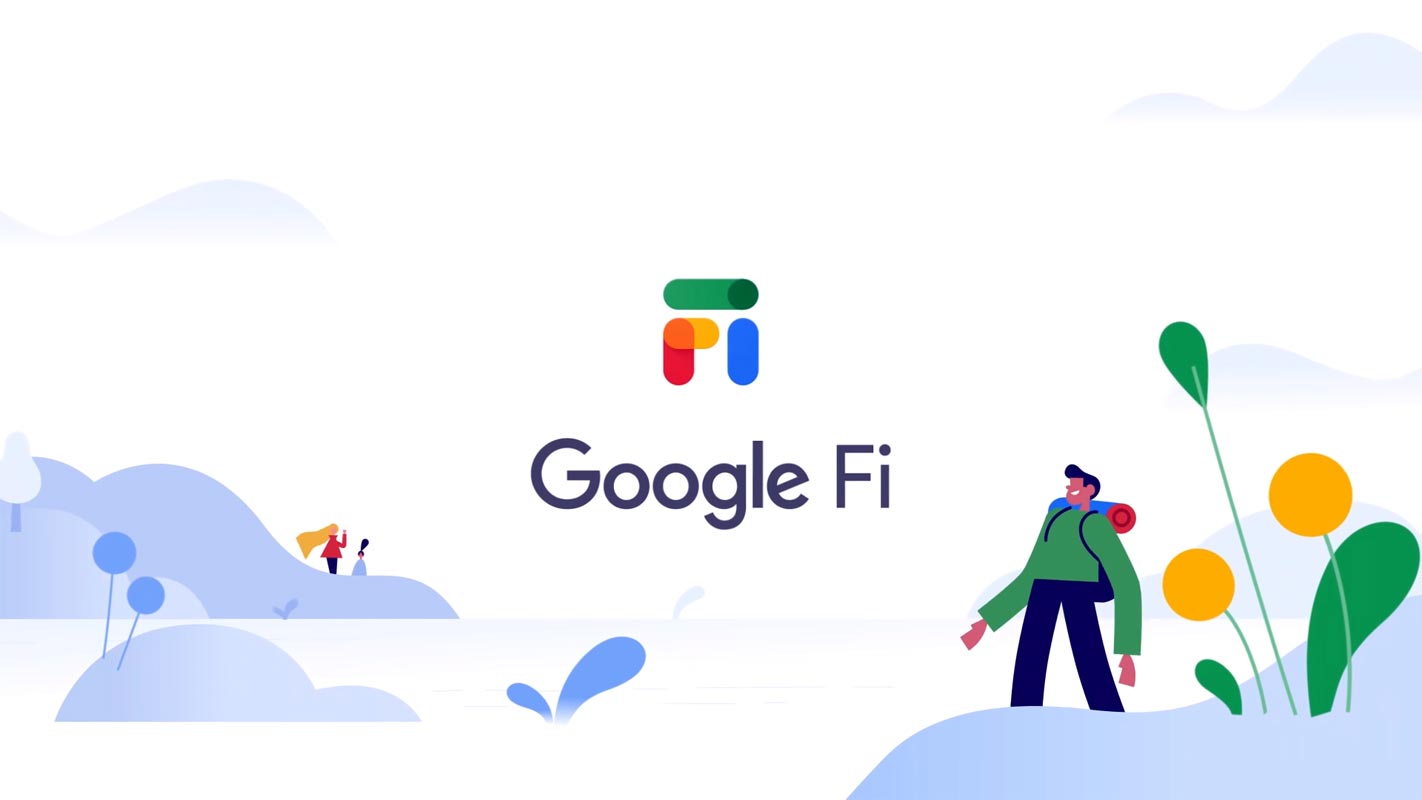 In the past year, Google Fi introduced an entirely new pricing tier. While the Simply Unlimited plan looked like an easy way to bundle unlimited text messages, calls, and data usage, it was not as cheap compared to other providers. We might think about it because Google has recently announced lower prices on the Simply Unlimited and Unlimited Plus plans and some additional benefits.
Google Fi New April 2022 Simply Unlimited Plans starting at $20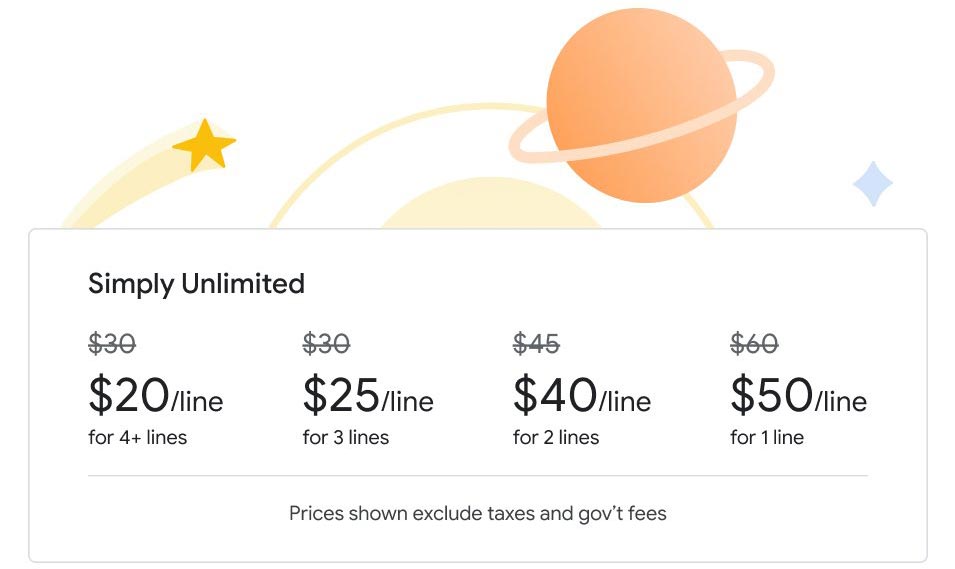 In the Simply Unlimited plan, prices begin at just $20 per month per line for four or more lines compared to the start-up cost of $30 per month. With the new price, Simply Unlimited will continue to be the best value unlimited service, particularly for groups of families or groups.
Google Fi Previous Unlimited Plans
At first, the Unlimited plan is priced at $60 per month for individuals. It drops to $45 for two lines and $30 for programs that include three or more users. With the pricing announcement today, we are receiving discounts up to $10 per line, but Google has also increased the data allowance for high-speed users by 35GB from 22GB. According to reports, only 1% of customers use that much data, but you'll never get it wrong by being able to access more. Google has also made 5GB of hotspot data accessible to customers on this tier which was previously available only offered on plans like the Unlimited Plus package.
Unlimited Plus User Benefits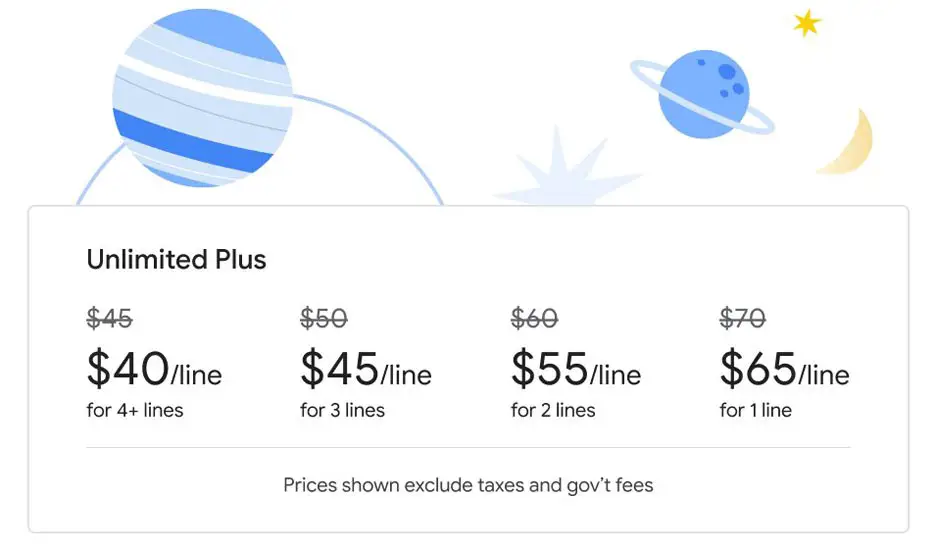 The new changes for the Unlimited Plus plan may not be as thrilling as those of the Simply Unlimited changes, but the doubled-speed data is especially beneficial for those who use a lot of data. Unlimited Plus subscribers get the lower price of $5 per line. High-speed data allowances are also increasing, this time to 50GB.
The reason behind Cost cut in Unlimited Plans
T-Mobile signed an agreement to sign a new MVNO agreement with Google at the beginning of March. The new prices allow Google Fi a more competitive alternative to Mint Mobile ($30/month for a single line) that runs on T-Mobile's network.
Wrap Up
While Google Fi users are mostly flexible users who often need to customize their plans, with the new $20 Unlimited plans, There is a chance of getting regular other mobile operator users who are not satisfied with their current line. Stability-wise, Google Fi is great for making calls and internet data connections. Early, Google Fi will be more beneficial to Travellers with flexible plans. With new programs, we can expect more user migration from another network. Did you think the new Google Fi Unlimited plan can bring more users? Share your thoughts below.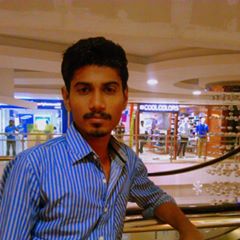 Selva Ganesh is the Chief Editor of this Blog. He is a Computer Science Engineer, An experienced Android Developer, Professional Blogger with 8+ years in the field. He completed courses about Google News Initiative. He runs Android Infotech which offers Problem Solving Articles around the globe.