Google launched various Google Home products. The basic concept here is everything worked with Google Assistant. Based on the device hardware type, they can work on some specific things. Google Home mini is like a starter pack for starting your Smart Life and making Smart Home. You will not get confused between the devices; Becuase everything is designed to do specific tasks. But, When Coming to Google Home Mini vs. Nest Mini, You may get confused because these two devices look similar. But, they are different hardware from inside. If you're looking for the best one to buy between Google Home Mini and Nest Mini, here's our brief comparison with useful facts. Well, before the analogy, let's understand how these two devices work.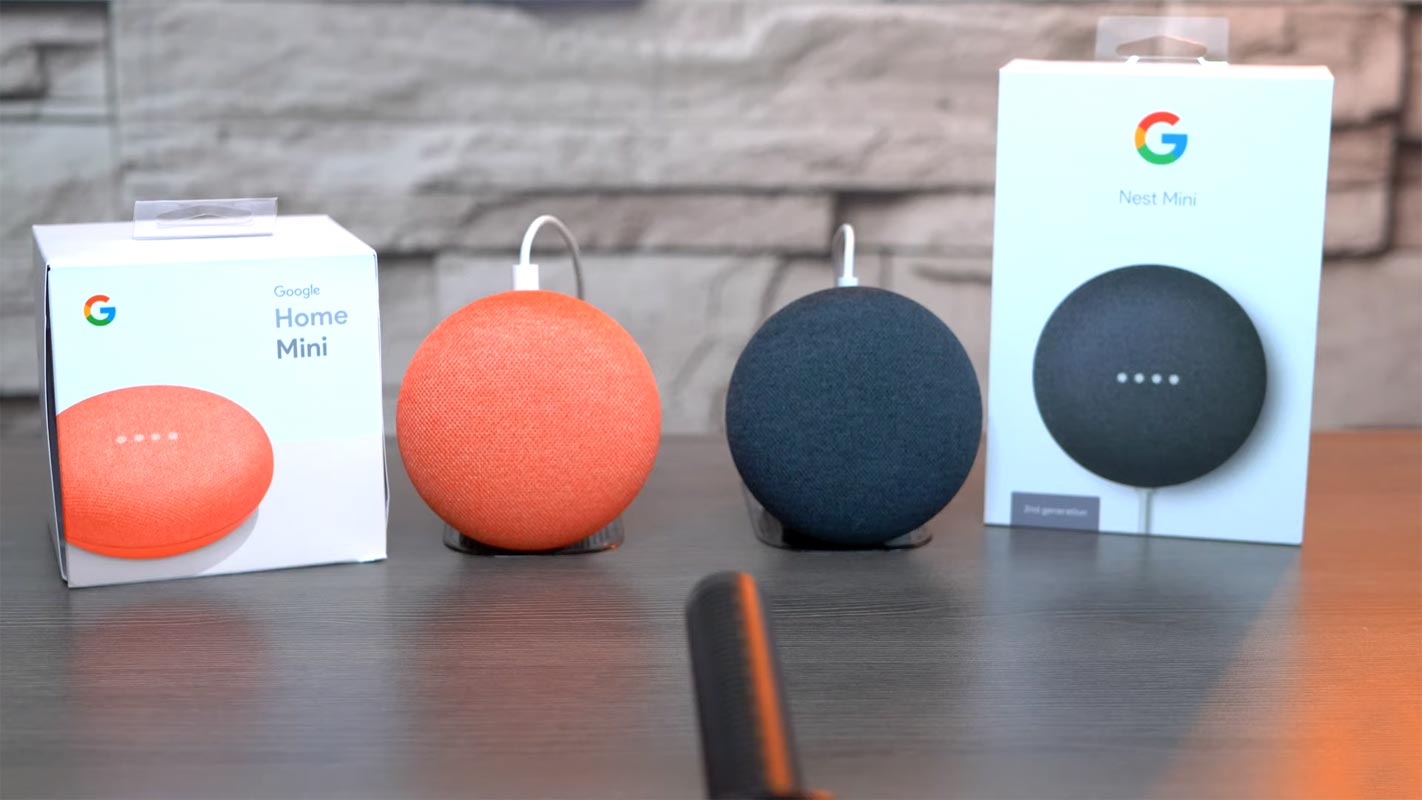 The Google Home Mini is a smart speaker device by Google designed to work precisely like the full-sized Google Home but with smaller packaging. Google Home Mini does virtually everything Google Home does. The only significant difference between Google Home Mini and the main Google Home is just the sound quality.
Coming to Google Nest Mini, this is also a smart speaker with features similar to Google Home Mini. You can control Nest Mini with voice commands, and it streams music from various platforms, which includes YouTube, Spotify, and more. Additional to this, Google added some enhancements.
Google Home Mini vs. Google Nest Mini
Google Home Mini was the first to launch with a lot of impressive features that many people found to be useful. However, Google Nest Mini is the successor to Google Home Mini, and literally, the Nest Mini doesn't come with more advanced features than Google Home Mini. They didn't add a lot of features. But, They added some tweaks, that can make better device compare with the Google Home Mini.
However, both Google Nest Mini and Home Mini are serving the same purpose, just that the later comes with better sound quality and looks to be more user-friendly. That said, either the Home Mini or Nest Mini carry out all Google Assistant actions even in their extremely compact size.
Specs Comparision
Dimension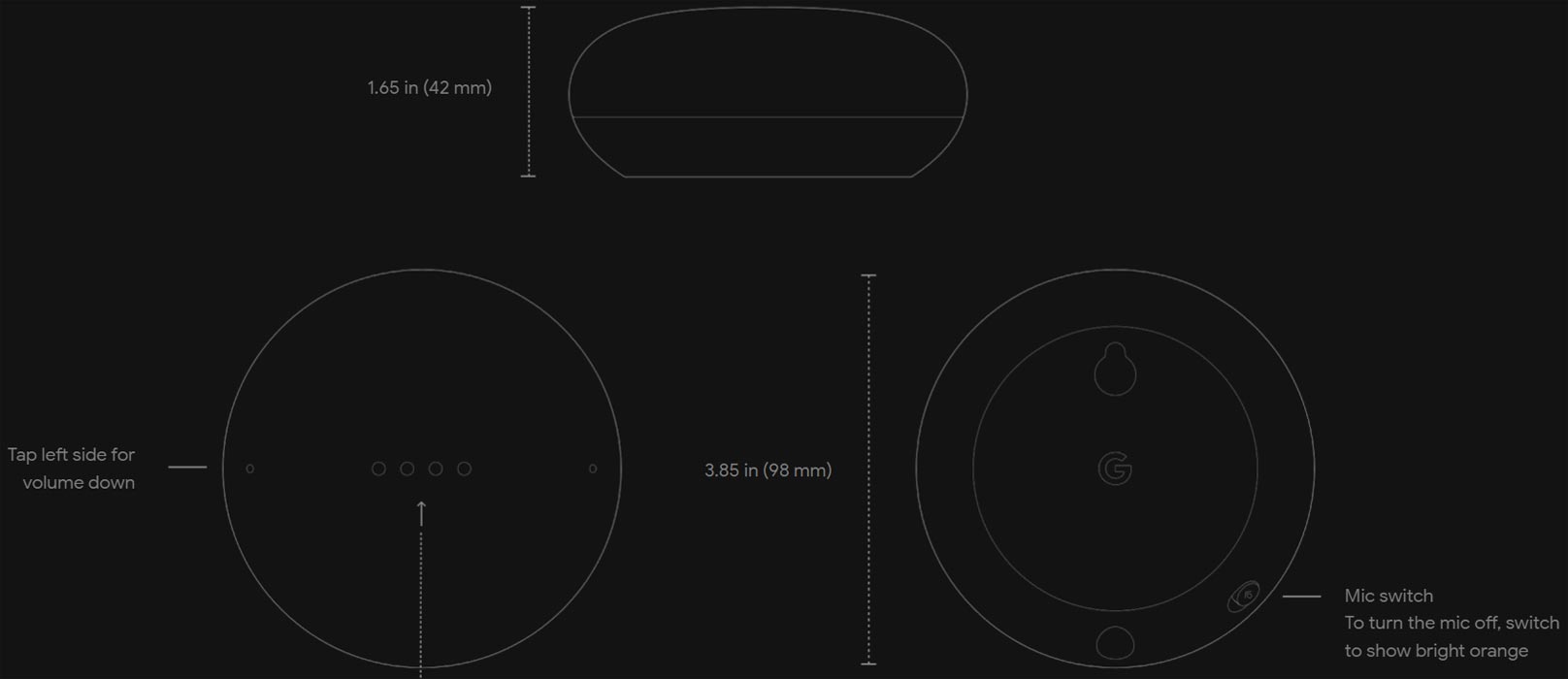 Both devices have the same dimension(Diameter: 3.85 inch (98 mm), Height: 1.65 inch (42 mm)). 
Both speakers flaunt similar designs, and there is no significant difference in their sizes. Comparing these speakers is similar to comparing Amazon Echo and Echo Dot; if you've used or read about the Amazon Echo speakers, you already have a glimpse of what this comparison of Google smart speakers would be like.
Weight
Nest Mini (181g) is slightly weight than the Home Mini(173g). 
Colors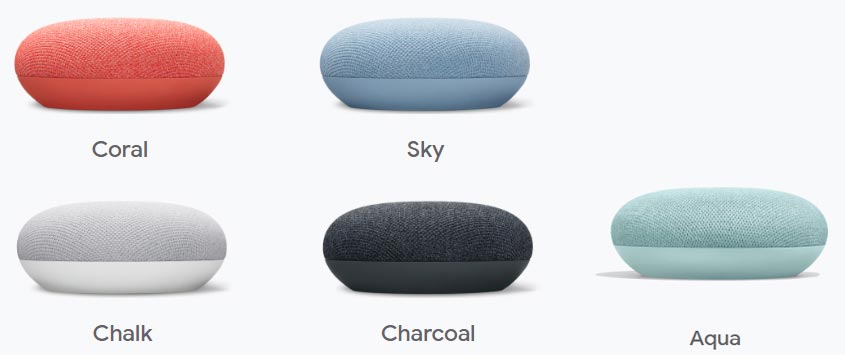 Chalk, Charcoal, Coral, Aqua(Home Mini), Sky(Nest Mini). 
Nest Mini, however, goes on to launch in several colors, including a new Sky color. The fabric used in designing is recycled plastic materials.
Speakers and Mic
Both devices have 360-degree sound with a 40 mm driver. 
Nest Mini has three far-field mics instead of two. So, It can cover a wide range compare with Google Home Mini.
Furthermore, the microphones on both speakers still function in similar ways; there's no significant difference. Well, there's something that could make you have a second thought than to go for Nest Mini. The speaker is smarter than its predecessor; if you get closer to Nest Mini when it's playing audio, the LEDs will light up so you can see the volume buttons clearly; this helps especially in low light environments.
In Realtime usage, both devices can hear from 26 feet with low volume commands. It can be vary based on your environment. With extra Mic, Next Mini can reach here a better distance.
Control
You can control both devices using Voice command and capacitive touch. 
Connectivity
Wireless connectivity based on Wi-Fi 802.11b/g/n/ac (2.4 GHz/5 GHz). Nest Mini has Bluetooth 5.0 instead of 4.1. That can assure Improved connectivity when you use Bluetooth speakers.
Processor
Quad-core 64-bit ARM CPU 1.4 GHz processor. Nest Mini has enhanced a High-performance ML hardware engine. That can process most of the tasks within a device.
Price
Home Mini selling at $25.
Price is not a problem between these two devices; they are both sold at slightly different rates. Also, the designs of these two speakers are the same; there's still a four-LED display at the top of Nest Mini, as seen in the Home Mini speaker. When you spend an extra $10, You will get additional features for Nest Mini.
Which one should you choose: Google Nest Mini or Google Home Mini?
The Nest Mini is smarter; it makes a better option than Google Home mini, although there are some significant differences between the two speakers. Enhanced Speakers and Mic are added in the Nest Mini. It is quite hard to say that Google Nest Mini advances over Google Home Mini based on the price. But, It is always better to choose the latest one. If spending an extra $10 is not a problem for you, then select Nest Mini. When you buy multiple devices, based on the area and coverage, choose the combination of this. If you use it in the bedroom, Google Home Mini can cover the whole area. If you set up in the Wide Living Room, Nest Mini is better.
Wrap Up
Google Home devices can make our home better. Yes, If you start using those devices, you can understand how much these devices can reduce our works. Beyond this, there are other devices like Google Home Regular and Home Max are available. You can use them to control your home devices, Making Reminders, Grocery list, and Recipe Tips. With the Help of Google Assistant, you can explore a lot of things. You can also add Google Assistant controlled Security Cameras to your Google Home Mini or Nest Mini. You can't view the Video directly from your Device. It needs Google Home Hub. But, You can use the devices to control the camera. You can see the footage from Your mobile. Did you have experience with the Google Home devices already? What are your experiences? Comment Below.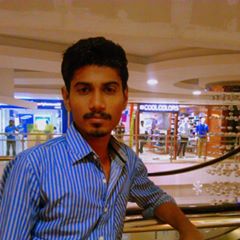 Selva Ganesh is the Chief Editor of this Blog. He is a Computer Science Engineer, An experienced Android Developer, Professional Blogger with 8+ years in the field. He completed courses about Google News Initiative. He runs Android Infotech which offers Problem Solving Articles around the globe.