When a mobile company has huge customers, they always introduce their new payment systems. Google has their payment system as Google Pay. It works like a Paypal, Where the amount will be deducted from your added cards. Google Wallet is different where you can load the money and pay it wherever Google pay is available. The use of Google Pay is increasing. Most of the merchants adapt Google pay as their one of the leading Digital payment. But the problem is it is a Digital payment you can use the pay where you can only use Debit/Credit cards. Or you don't have the trust to use your main credit card. To avoid this kind of issue, Google is working on its Physical Debit card. You can use this card as a regular physical debit card.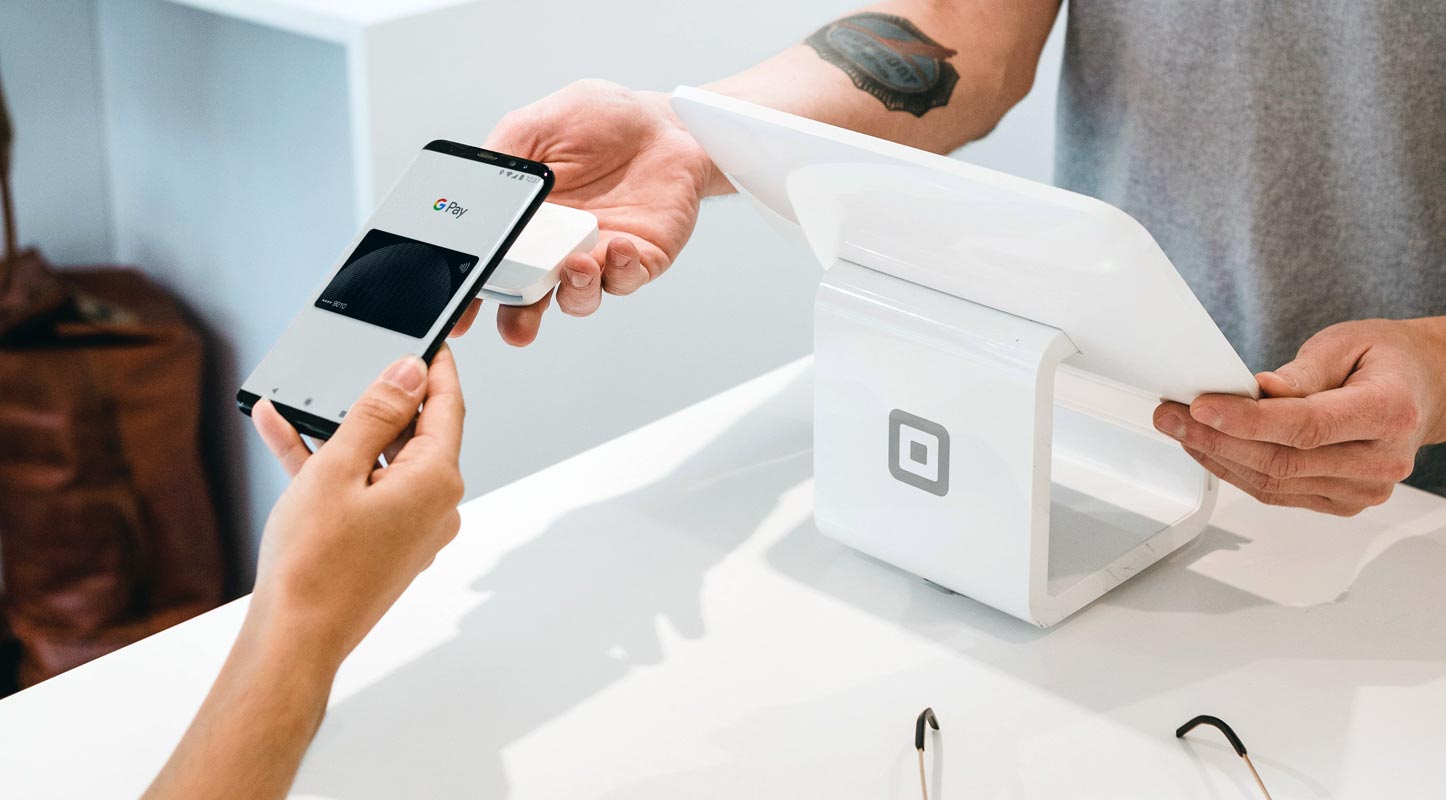 Every person already deals with a lot of financial companies, then Why they keep launching new? Because everyone is the right customer for one company and maybe bad for others. You will regularly pay for one financial sector and not make payments for others. It can happen. Other than to show they have payments option, Companies introduce payment systems to show they are trustworthy. Recently OnePlus also working on their OnePlus pay payment service. The most sensitive category in customers is the Financial sectors.
Why Google Pay Physical Debit Card?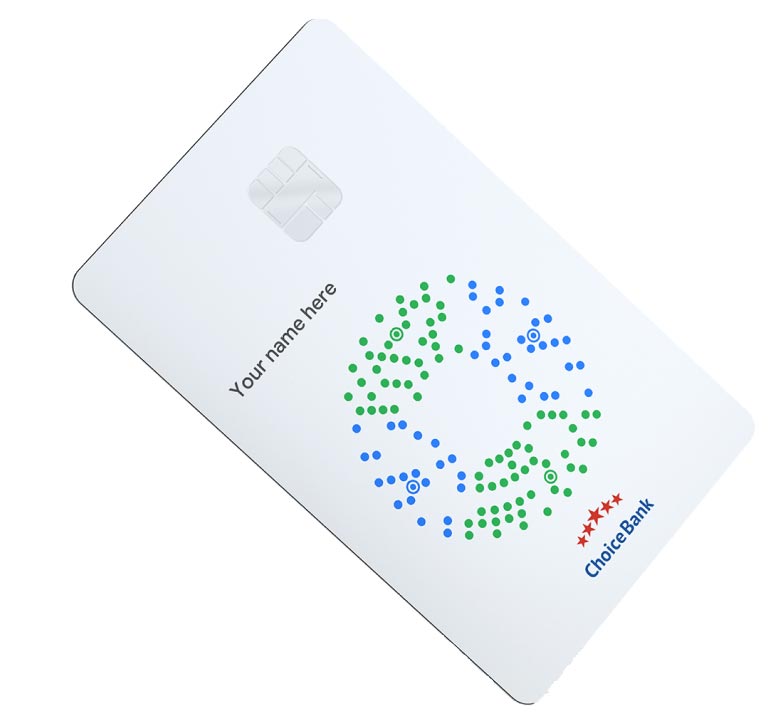 In some situations maybe You don't have money. Also, we may not or can't use our Digital payment options. It can be a problem with merchants that they don't have a digital payment facility. In those situations, we use our cards to pay for the bills. Google Pay Debit card is going to work the same way as your existing cards. It will either debit the amount from your connected banks or wallet. In countries like India, Google Pay(Tez) works differently. It is based on Bank UPIs. The amount of transfer happens from Bank to merchants directly. Google Pay acts as a service provider between them.
In other countries, it works based on added Debit/Credit Card. Whenever you have huge customers, you should fix all the issues customers are facing. Or Else, they will go for other payment services. To retain the users and increase the usage, Google will introduce their Google Pay Debit card.
Does Google Pay card work like Apple Card?
No. Apple card is a credit card. Where you have your cash limit based on your past credit score and frequent payments, you can pay those payments lately within the given day's cycle. Google card is a debit card where you should have cash in your wallet or Bank card to pay for your bills. So, Both Apple cards and Google Pay cards are different. They are saying it is a Smart card. Maybe based on the transactions you are doing with the card, Google may give introduce the credit-based facility in the future. But, It is purely my assumption.
What is unique about Google Pay card?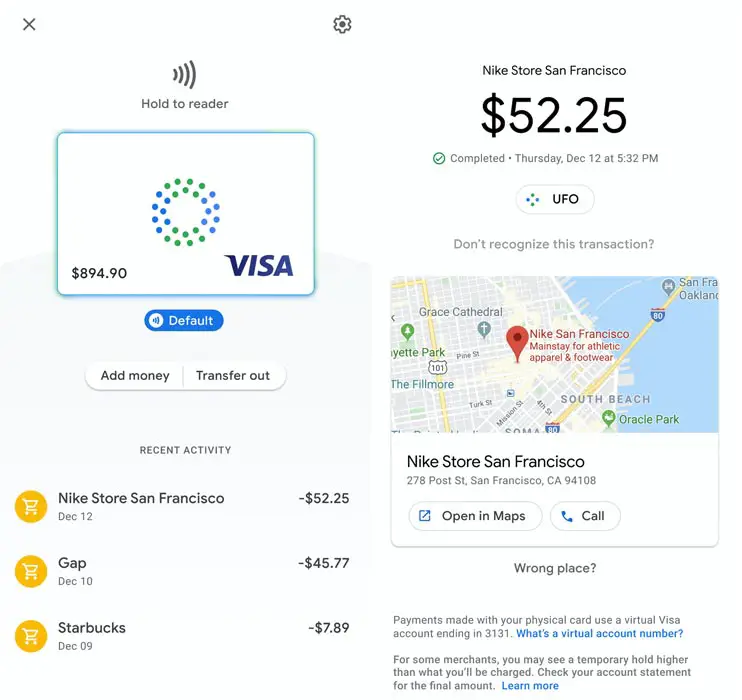 It physically looks like a regular Debit card. But, What makes unique is the Google Pay app. You can correctly track your payments with full details of where you paid with the Google Map integration. Some of the payment providers offer virtual cards, Where you can get the card details and use that in Online transactions. I use one of these methods, Where I don't trust the site, but I have to pay it anyway. I will not take a risk in those sites with my regular card. Getting Physical cards may be a complicated process. You have to deal with maintaining the bank regulations. But, When it is coming to Google, You will enjoy the flexible service. When you want to compete in the industry, you have to give unique features to your customers. The following features are exclusive to Google Pay cards.
Generating Random Card Numbers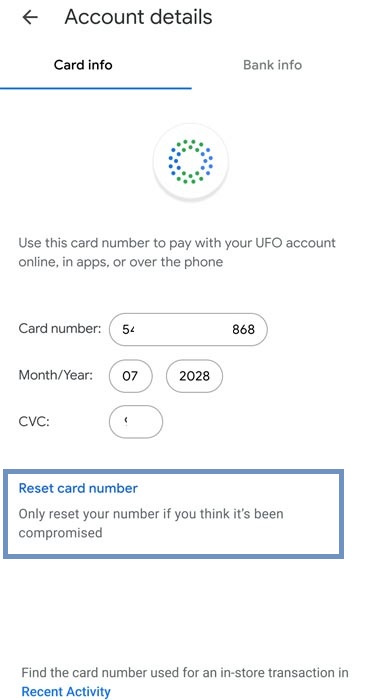 You can change card numbers to random. Yes. The Card numbers are not fixed. When you know your card is compromised, Immediately you can block the card and Generate a new card number. All the amount to the respective account will be working from the new card. I love this feature. It is like a Virtual card generate. But, Physically. When you block the real back card, You have to contact the Bank to get the new Debit/Credit card. It can be a complicated process sometimes. To avoid these issues, Google introduced this facility.
Best Payment Controls-  Turn Off Contactless Payment, Lock Card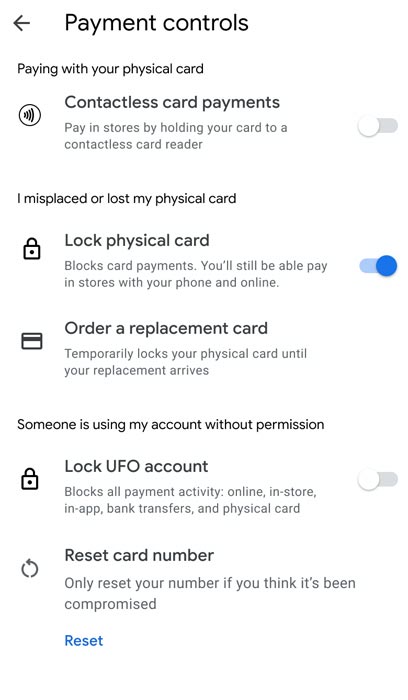 Even if Contactless payments are significant and reduce your work, it is not the best safety measure. You may already know some news about the theft happening with the contactless cards. When you are not convenient using contactless, you can turn off the option in your Google pay app. Google knows the issues, thus offering this feature to the users. Also, you can lock your card. If you missed or that card is damaged.
Funding to your Account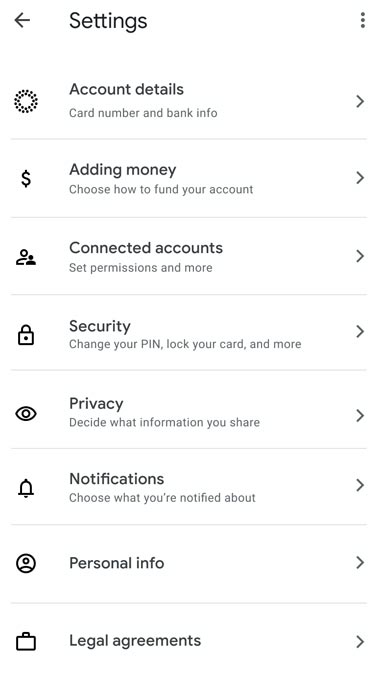 Like a regular checking account, You have your Account number. When you transfer the fund to that account, you can use that amount using your card. You can also digitally fund your card using other payment options. The Account number is fixed. But you can change the card number.
Wrap Up
The finance sectors are not like regular sales. People will get mad quickly when the transactions do not happen as expected. So, We can see the success of Google Pay card when it is coming to regular usage. The features Google offers is excellent. It reduces a lot of issues that we are facing using regular bank cards. Google can't always depend on the third-parties for something. When others didn't provide what Google wants, They always start their platform. Surely Google will get a tech audience for this payment service. We can only know the issues when it was coming to actual usage by the majority of people. Banks apps still have problems, and they won't work as the other payment app. What are your thoughts about the new Google Debit card? Comment below.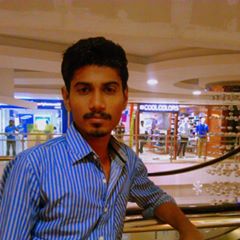 Selva Ganesh is the Chief Editor of this Blog. He is a Computer Science Engineer, An experienced Android Developer, Professional Blogger with 8+ years in the field. He completed courses about Google News Initiative. He runs Android Infotech which offers Problem Solving Articles around the globe.