Mint Mobile has garnered attention with its distinctive summer promotion, capturing the interest of many. Within a limited timeframe, you're presented with a remarkable chance to indulge in any Mint plan at an astonishingly low cost of $15 for the initial three months. This flexibility means you can seamlessly choose between the 5 GB or Unlimited plans, both available at the same unbelievably low rate of $15. Making a decision here is a breeze – a clear-cut choice that sparks curiosity about which plan holds the most appeal for you. You Can get Google Pixel 7 Pro for $699 with Mint Mobile.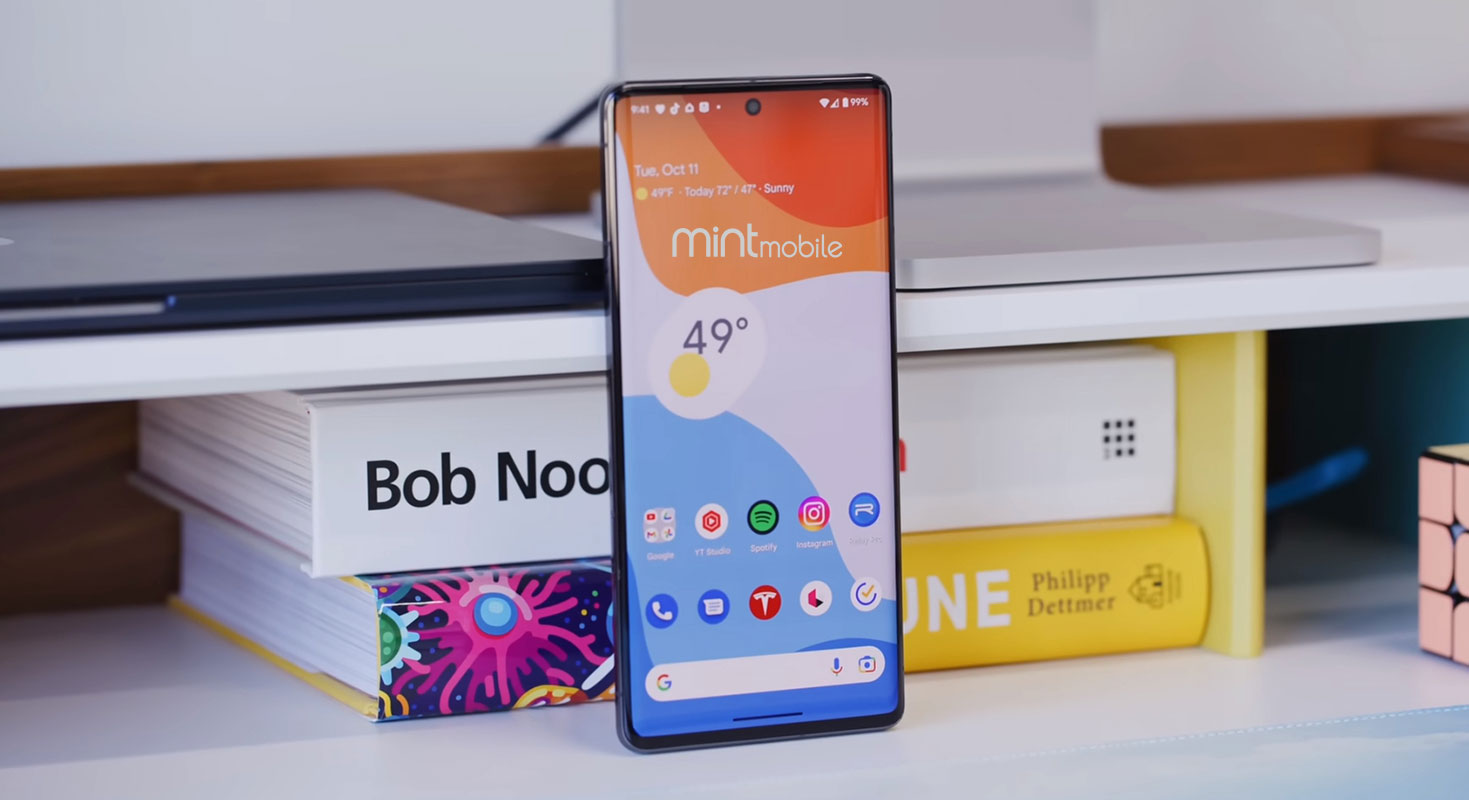 The Unbelievable Savings on the Unlimited Plan
The real star of this promo is the Unlimited plan, which is now available at a staggering 50% discount for the duration of the promotional period. This special offer ensures you'll save $45 on the Mint Mobile service during your first three months. That's a significant amount of savings that you can put to better use elsewhere.
Mint Mobile: A Quick Overview
Mint Mobile operates as an MVNO (Mobile Virtual Network Operator) on T-Mobile's robust 5G network. Unlike traditional carriers that bundle various perks with their plans, Mint Mobile takes a different approach. It focuses on offering straightforward programs with essential services at exceptionally affordable prices. And here's the best part: Mint Mobile includes Mobile Hotspot as part of its core services without additional charges. It reflects their commitment to providing exceptional value to their customers.
Google Pixel 7 Pro for $699 with Mint Mobile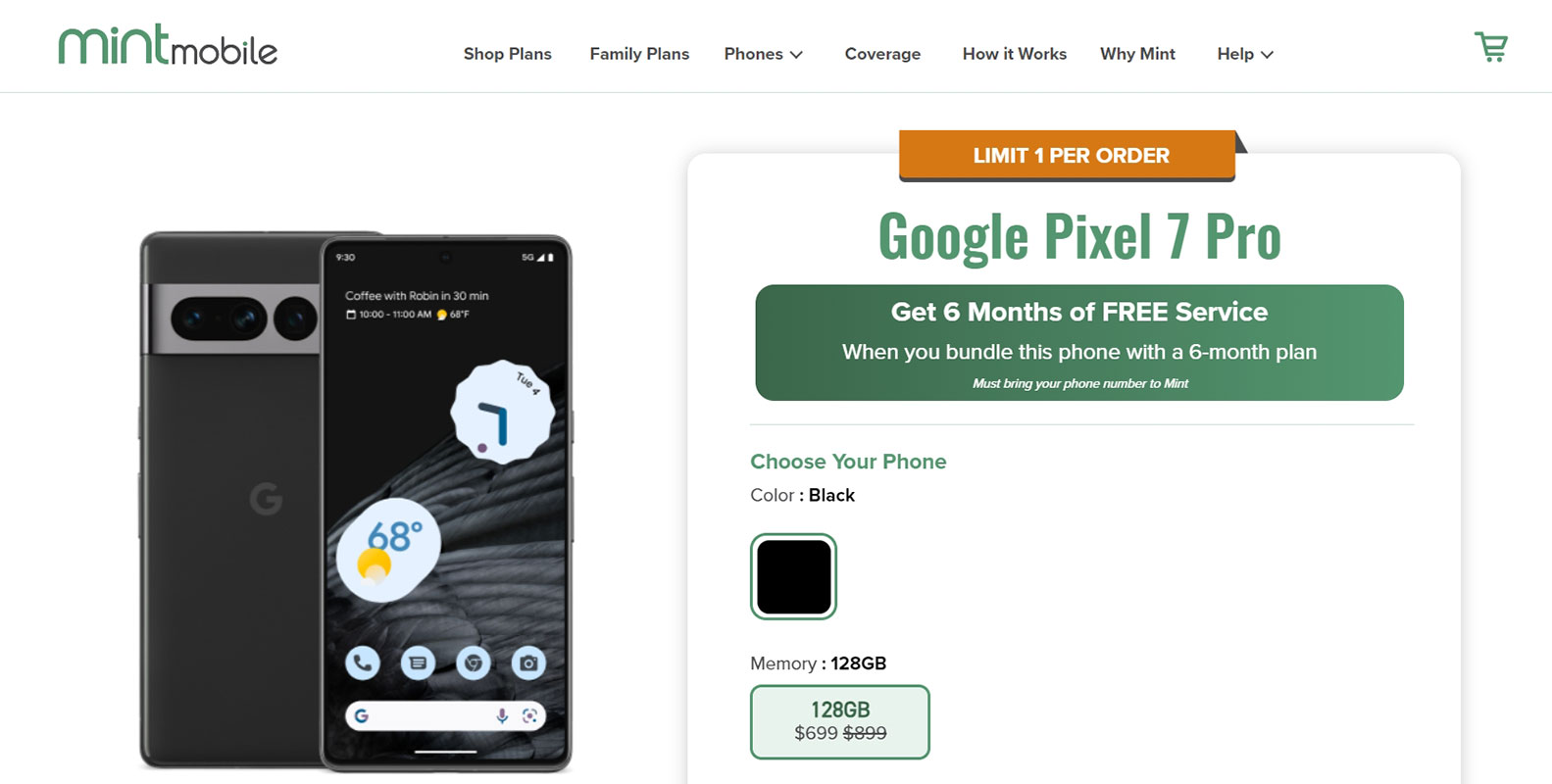 Mint Mobile isn't stopping at just one incredible deal. They offer a fantastic promotion that gives you six months of free service when you purchase a phone through Mint. This offer becomes even more enticing when combined with the ongoing $200 discount on Google Pixel 7 Pro phones available from Mint.
Google Pixel 7 Pro for $699 with Mint Mobile
Introducing Google Pixel 7 Pro
The Google Pixel 7 Pro is a flagship device garnering attention for all the right reasons. It has a range of impressive features that make it a top contender in the smartphone market.
5G Capability: The Pixel 7 Pro is 5G-ready, ensuring lightning-fast connectivity and download speeds.
Display: Enjoy a spacious 6.7″ (170 mm) Full-Screen display that is perfect for all your multimedia needs.
Camera: The phone boasts a triple rear camera system featuring a 50 MP wide lens, a 12 MP ultrawide lens, and a 48 MP telephoto lens. The front camera is no slouch either, with a 10.8 MP resolution.
Operating System: Running on Android 13, you can access the latest features and improvements.
Chip Details: The Pixel 7 Pro is powered by the Google Tensor G2 chip and the Titan M2 security coprocessor.
SIM Compatibility: Enjoy the convenience of dual SIM support (Single Nano SIM & eSIM).
Storage: The phone offers ample storage with 128GB capacity.
Model: This is the Google Pixel 7 Pro 5G model.
HAC: The phone is equipped with Hearing Aid Compatibility (HAC) ratings of M3/T4.
Unlocked: The phone is unlocked and ready to be used with the carrier of your choice.
Port-in Required: A port-in is required to take advantage of this fantastic offer.
Mint Mobile Plans: Exceptional Value Included
All Mint Mobile plans have many impressive features that set them apart. With any Mint plan, you can enjoy the following:
Unlimited Talk and Text: Stay connected with your loved ones without worrying about running out of minutes or texts.
High-Speed Data: Experience seamless transitions between 5G and 4G LTE networks, ensuring you're always connected at the fastest speeds available.
Free Calls to Canada and Mexico: Reach out to your friends and family in neighboring countries without incurring additional charges.
Free Mobile Hotspot: Whether working on the go or sharing your connection with friends, enjoy a 10GB mobile hotspot on unlimited plans.
Free 3-in-1 SIM Card: Mint Mobile ensures you're ready with a complimentary SIM card, saving you from unnecessary charges.
WiFi Calling and Text: Stay in touch even when traditional cellular signals are weak by using WiFi calling and texting.
FAQs
Can I switch to Mint Mobile and keep my current phone number?
Yes, you can easily port your existing phone number to Mint Mobile.
Is the $15 rate applicable after the first three months?
No, the $15 rate is a limited-time offer for the first three months only.
Do I need to sign a contract to avail of the promotion?
No, Mint Mobile plans are contract-free, giving you the necessary flexibility.
Can I use the unlimited plan as a mobile hotspot?
Yes, the unlimited plan includes a 10GB mobile hotspot feature.
How long is the Pixel 7 Pro discount available?
The Pixel 7 Pro discount is available for a limited time, so act fast to secure this fantastic deal.
Wrap Up
Mint Mobile's summer promotion emerges as a transformative force for individuals pursuing unparalleled offers on plans and smartphones. The tantalizing prospect of acquiring the Google Pixel 7 Pro at a mere $699 is an enticing highlight of this promotion, showcasing Mint Mobile's commitment to delivering premium devices at astonishingly affordable prices.
What adds to the allure is the freedom to cherry-pick from Mint's array of budget-friendly plans, offering a comprehensive package that caters to diverse preferences and needs. This confluence of value and choice presents an unmissable opportunity for those who wish to elevate their mobile experience without straining their budget. Mint Mobile's promotion is a beacon of cost-effective excellence, inviting savvy consumers to partake in a transformative journey into enhanced connectivity and cutting-edge technology.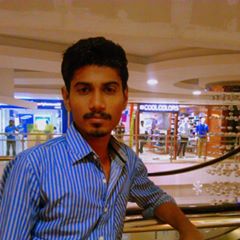 Selva Ganesh is the Chief Editor of this Blog. He is a Computer Science Engineer, An experienced Android Developer, Professional Blogger with 8+ years in the field. He completed courses about Google News Initiative. He runs Android Infotech which offers Problem Solving Articles around the globe.