Apple always cares about small things. The one thing best in the iPhones are emojis. Yes, Compare with Android mobile emojis, Apple always focus on little details. And they have a separate bar to access recently or often using the emoji list. The Same feature is coming to Gboard. Google is preparing a separate emoji bar in Gboard ahead of the new Android 11 emojis. The leaked images on emoji day showed us they Google is working on different bars to access the frequently used emojis. In Android 11, user-like emojis are available, and they make a return of some right icon back. So, We can expect a lot of changes in Android 11.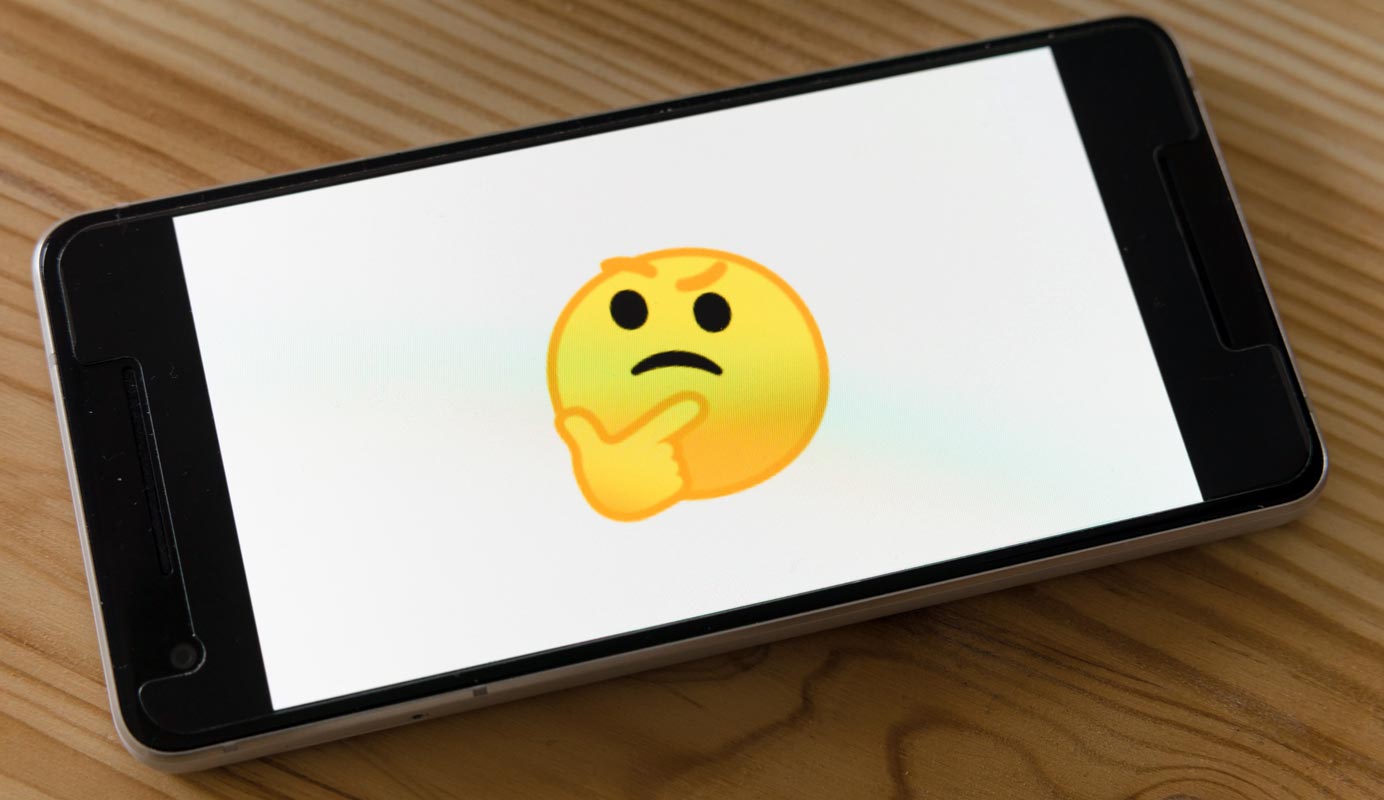 Why are emojis important?
Emoji is the non-verbal language used to express your feelings and emotions humorously. It has become so popular on social media that we are celebrating 17th July as the World Emoji Day. On this Friday, 14th July, Google adds up in celebration and introduce a separate emoji bar in Gboard. It is excellent news for those who use emojis more than typing their emotions. Google launched this emoji bar for Android 11 beta users only.
What is Gboard?
Google developed its keyboard app with name Gborad and launched it in May 2016. First, it is available in Android only, and the iOS version was introduced later in 2016. Google, while developing Gborad, added almost every feature in this app to facilitate the typing experience. It supports more than 100 languages at the time of its release for Android. You can type with fingers, or you can type with dragging your fingers on letters. Voice typing also makes you surprise and fascinate your typing experiences. Over one billion downloads show its popularity among other typing apps. Google keeps updating Gboard with useful features, and the emoji bar is the latest update.
What is the Gboard emoji bar?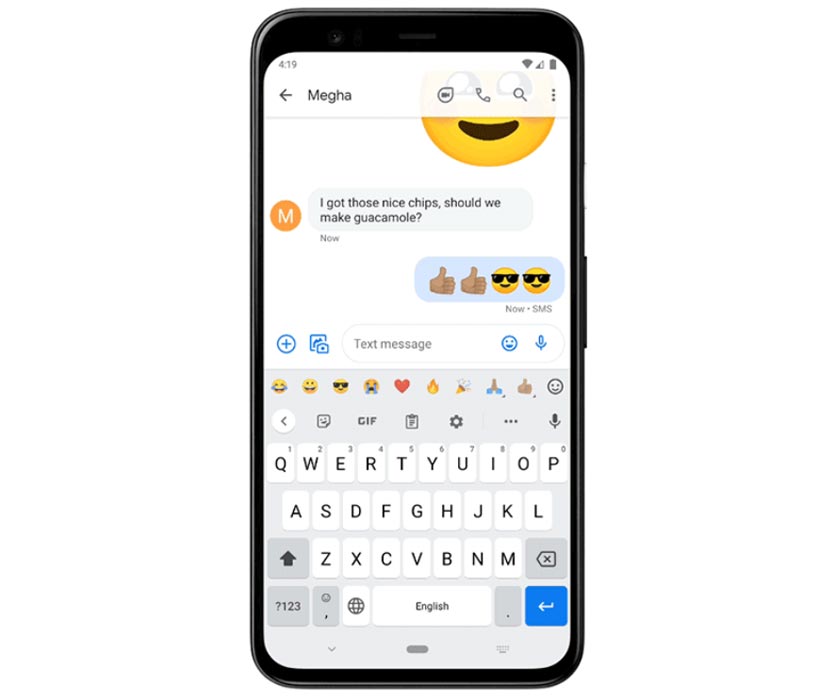 It is a bar filled with emojis that appears over the autocorrect feature bar. If you have enabled the number bar, then it will appear above the number bar, always at the top. Emoji bar gives you quick access to your favorite emojis. Before this emoji bar, adding an emoji in your message is pretty long. You have to long-press the emoji icon situated at the right bottom of the keyboard. Then a window appears with emojis, and you scroll to find your desired emoji. Every time for typing an emoji, you have to repeat this time taking procedure.
Availability

Google released this emoji bar for Android 11 beta testers only. It is a pre-released software for testing stability and not recommended for a regular user. If you want to experience the ease of this emoji bar, then you have two choices. Either you enroll in the Android 11 beta program, or simply you can join in the Gboard beta program to get this emoji bar or download the APK file of Gboard beta release from APKMirror.
How to use the emoji bar?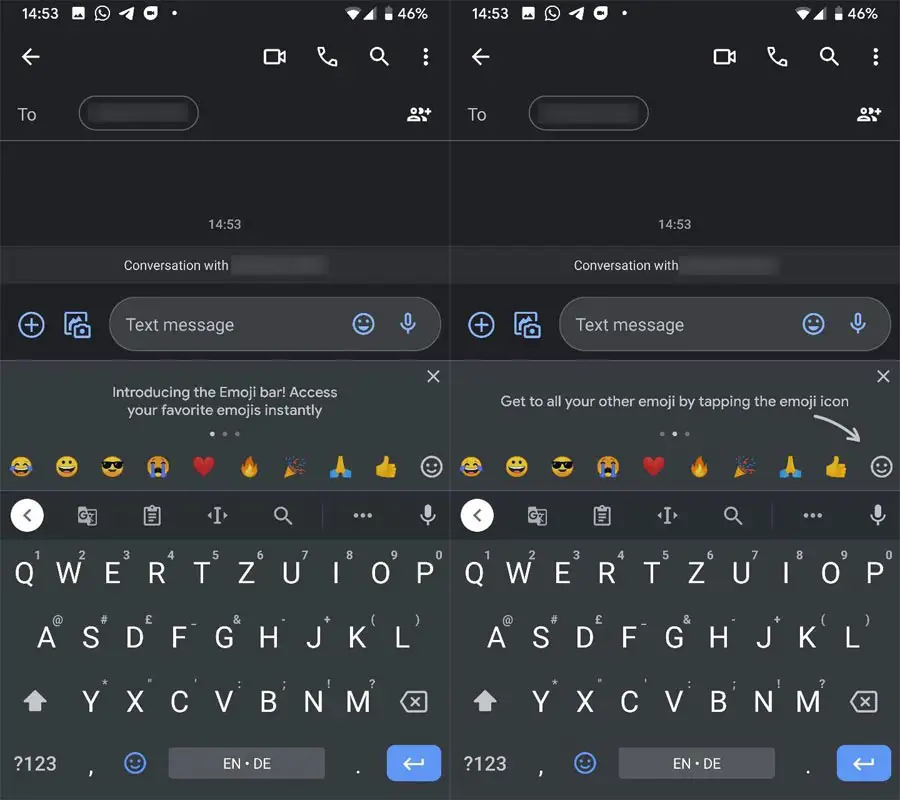 Emoji bar appears on top of all bars that you have enabled, like autocorrection bar, next-phrase prediction, or number bar. It contains ten keys, nine for your recently used emojis, and one for the emoji window. With this bar, you can directly hit and include your recently used emojis in your message. It is easy and offers quick access to emojis for those who use emojis frequently.
For choosing any emoji, other than those that appear on the emoji bar, you can use the emoji icon in the emoji bar, or you can use the older method. Long press the emoji icon located at the rightmost of this emoji bar. A new window with a collection of emojis appears, and you scroll down to select your desired one. Usually, in new versions of beta or Android 11 beta, the emoji bar appears by default. When you can't get the bar, you can enable it using the below steps.
Enable emoji bar in Gboard Beta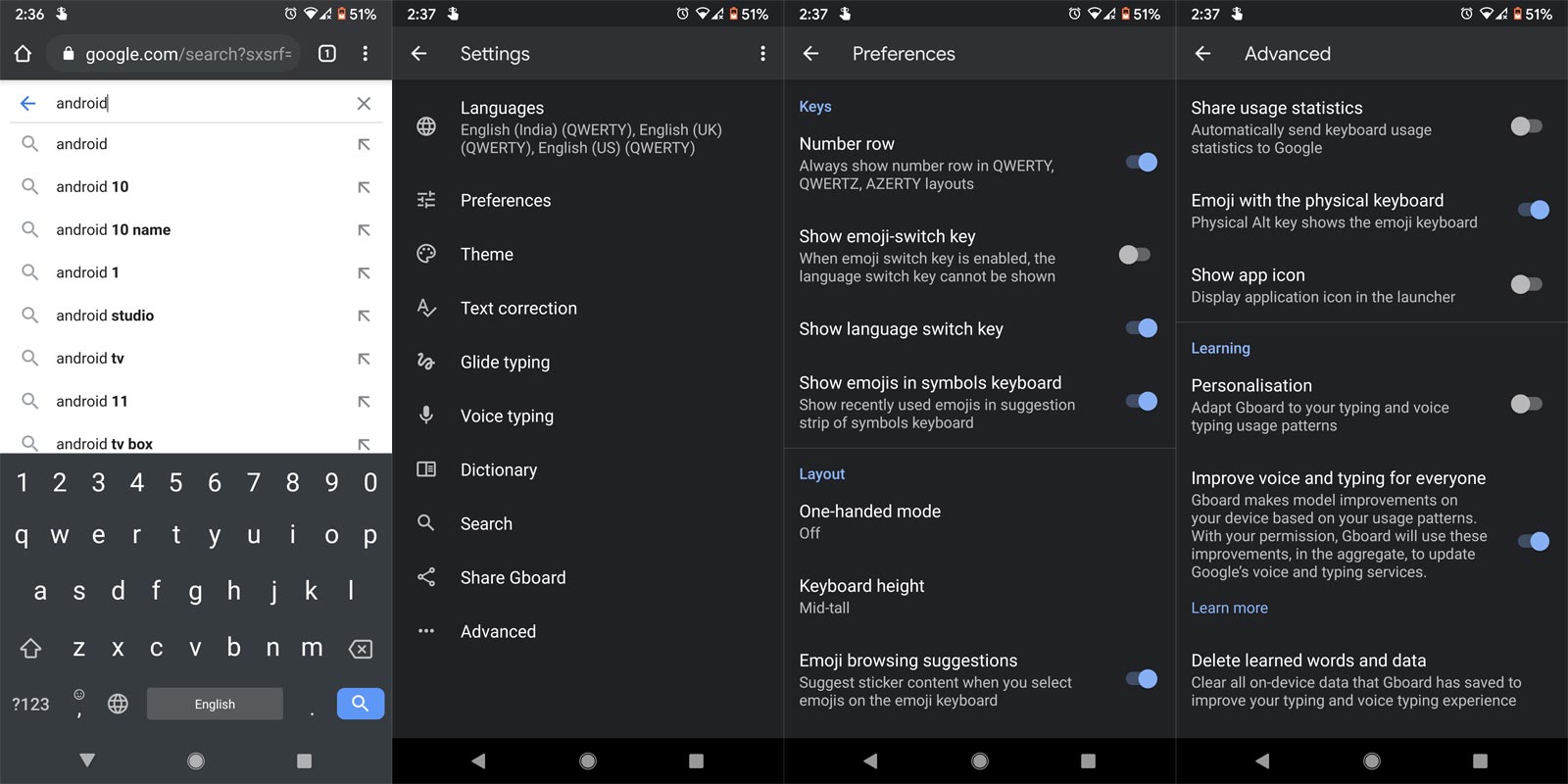 After you enrolled in Gboard Beta and update to the latest version using Play Store or Android 11 Beta, you have the features of the emoji bar.
Now open the Gboard using any text area. Long Press the symbols or emoji icon and select settings.
Choose Preferences>Enable Show emoji-switch key and Show emojis in symbols keyboard.
Go to Advanced> Enable emoji with a physical keyboard. That's all. Now you can see the emoji bar on Gboard.
A small detail about Upcoming emojis in Android 11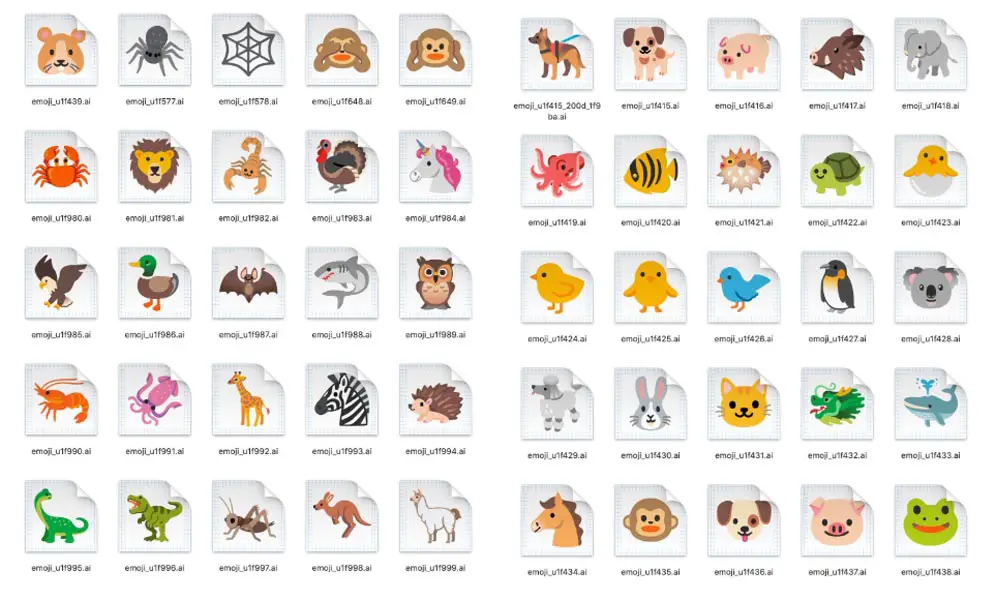 The final version of Android 11 is coming in October 2020. Google is adding 62 new characters, 55 skin tones, and gender variants in the forthcoming Emoji 13.0 release of 117 new emojis.  In the final version, Google introduces the updates of its popular emojis, which were introduced in 2013. Like Google turtle, octopus, and Cavin cat, with an updated version. In this release, you will see a woman in a tuxedo, a man in the veil, anatomic heart, pinched fingers hand and man bottle-feeding the kid. Additionally, you will be surprised to see these emojis in a dark theme. 
Wrap up
Google always keeps pushing better features and security year by year in Android. But Compare with other versions, Android 10 is way better in features and security. We think it will happen with the next versions also. New features and user privacy is essential. In another way, user lovable simple features like emoji tweaks are necessary to make happy users. Android 11 is the most significant release from Google for the year 2020. The addition of 117 new emojis with emoji bars is a real fascination for emoji lovers. People are anxiously waiting for the new look of emojis in a dark theme. What do you think about this emoji bar by Google? Do tell us in the comments below.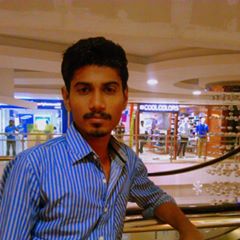 Selva Ganesh is the Chief Editor of this Blog. He is a Computer Science Engineer, An experienced Android Developer, Professional Blogger with 8+ years in the field. He completed courses about Google News Initiative. He runs Android Infotech which offers Problem Solving Articles around the globe.