Meta's leap towards an inclusive metaverse is exemplified by the introduction of Horizon Worlds on web browsers and mobile platforms. Their premier creation, Super Rumble, crafted by their internal studio Ouro Interactive, is now open to a chosen few on Android, courtesy of the Meta Quest app. Soon, iOS users will join in on the action. For desktop users, direct access is available via Horizon's official website. This move signifies Meta's commitment to breaking down accessibility barriers, ensuring that the metaverse is open to all, regardless of their chosen device. It's a strategic step towards a more interconnected digital realm, promising a seamless experience for users across various platforms.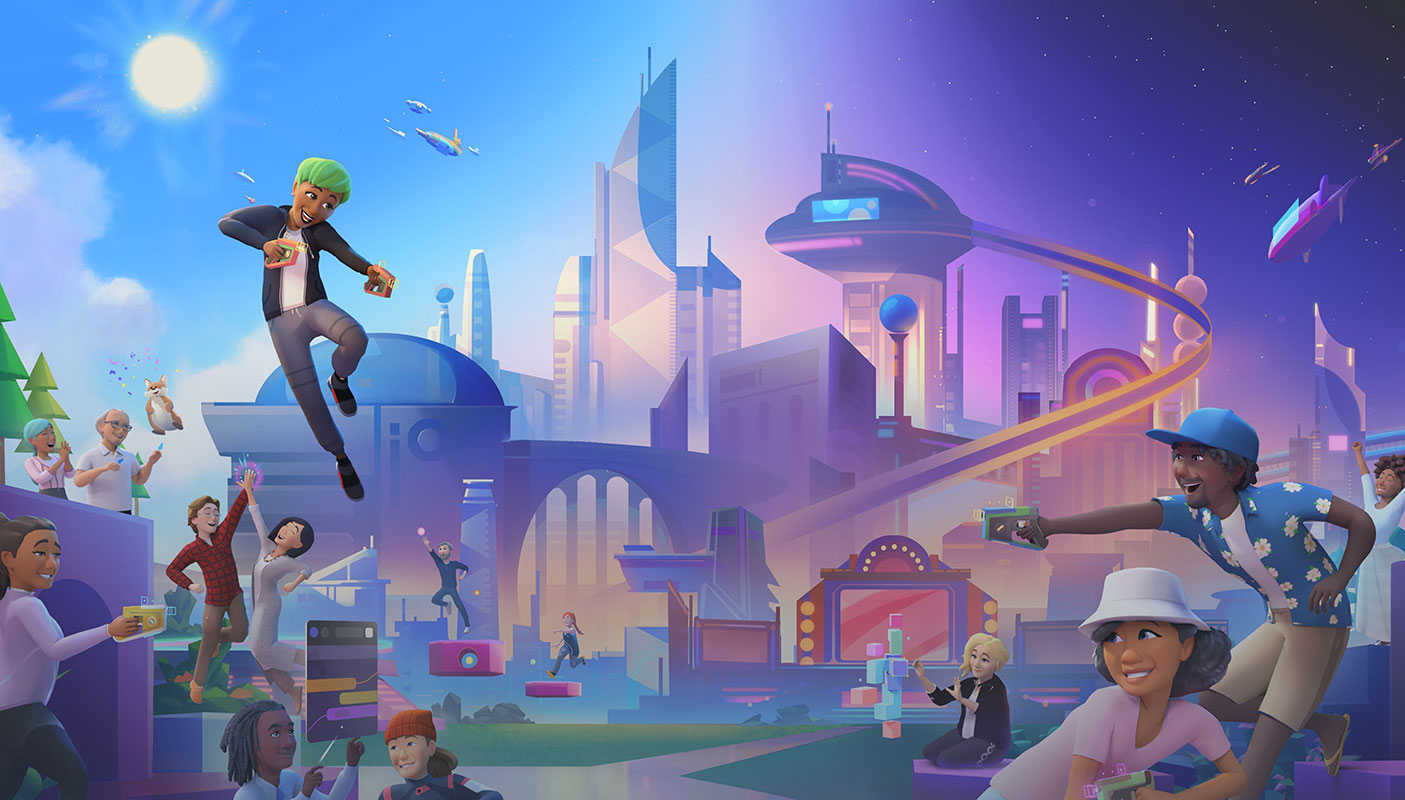 Meta Horizon Worlds in PC Browser and Mobile Apps
When Meta unveiled its first-person shooter, Super Rumble, they promised it would be among the initial worlds available with the new app. Moreover, they emphasized that the game would feature cross-platform play, enabling users to enjoy it with friends, regardless of their chosen device — be it mobile, web, or a VR headset. Meta has stayed true to its word. The company has also revealed plans to introduce more worlds in the coming months, offering people an avenue to socialize, chat, and even attend virtual concerts in the metaverse, irrespective of their device preference.
Meta's explanation resonates: "The metaverse should be available to everyone — no matter their device. And while Quest headsets are the most immersive way to access the metaverse, we believe multiple entry points should exist. Bringing Worlds to more surfaces is a step toward delivering on that vision and opening up the experience to more people."
Tailoring the Experience
Given the diverse interfaces of each device, Meta has meticulously fine-tuned the game's controls, incorporating features like mute and pause optimized for mobile devices and computers. While the Super Rumble experience on mobile and web is still in the testing phase, users may encounter occasional bugs and minor hiccups.
Widening Access
Following an initial beta test of Horizon Worlds on mobile devices with select users last month, Meta now announces expanded access to its social VR experience via smartphones and desktop PCs. This begins with a collaborative shooting game to welcome more users into the world experience.
Pioneering the Metaverse
This strategic move is part of Meta's grand plan to establish the metaverse as the go-to destination for all digital interactions. While full realization of this vision may still be on the Horizon, providing broader access and allowing users to log in via different devices represents a substantial step towards extending the metaverse experience beyond VR alone. This move could significantly enhance Meta's appeal among the next generation of consumers already accustomed to engaging through digital avatars in platforms like Roblox, Minecraft, and Fortnite.
Embracing Avatars
The introduction of avatars across Meta's suite of apps is pivotal. It facilitates a deeper connection between users and their digital personas, making engagement in the metaverse experiences more immersive and enjoyable. Users will now have the opportunity to use their avatars as profile images, in stickers, during video calls, and more.
A Gateway to VR Adoption
Broadening metaverse access will expose more users to these imaginative worlds, potentially prompting them to invest in VR headsets for a fully immersive experience. This strategic move is poised to showcase Meta's evolving VR worlds and encourage a broader audience to adopt the metaverse.
FAQs
How do I access Horizon Worlds on my mobile device?
To access Horizon Worlds on your mobile device, download the Meta Quest app from the respective app store for your device (Google Play Store for Android or the Apple App Store for iOS).
Is Super Rumble the only game available on Horizon Worlds?
Super Rumble is the first game to be released, but Meta has announced plans to introduce more worlds in the coming months, offering a variety of experiences for users.
Are there any known issues with Super Rumble on mobile and web platforms?
Since Super Rumble on mobile and web is still being tested, users may encounter occasional bugs or minor issues. Meta is actively working to address any problems that arise.
What are the benefits of using avatars in the metaverse?
Avatars allow users to personalize their digital presence, creating a stronger connection to the virtual world. They can be used as profile images, in stickers, and during video calls, enhancing the overall metaverse experience.
How can I stay updated on Meta's future developments in the metaverse?
For the latest updates on Meta and its metaverse initiatives, follow Meta's official social media channels and visit their website regularly.
Wrap Up
Meta's move to extend Horizon Worlds to web browsers and mobile devices marks a crucial stride in leveling the playing field for metaverse accessibility. This strategic decision ensures that individuals can partake in the digital realm regardless of their chosen instrument. Meta's emphasis on avatars and cross-platform play underscores their dedication to crafting an all-encompassing metaverse experience. Avatars offer users a personalized presence, amplifying their connection to the virtual world.
Meanwhile, the pledge to enable cross-platform interaction demonstrates Meta's vision for a seamlessly integrated metaverse. This approach fosters inclusivity and signifies a forward-thinking strategy that acknowledges the diverse ways individuals engage with the digital realm. As a result, Meta's initiative stands as a watershed moment in democratizing the metaverse, promising a future where anyone, regardless of their technological preference, can partake in this immersive digital frontier.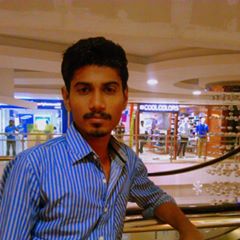 Selva Ganesh is the Chief Editor of this Blog. He is a Computer Science Engineer, An experienced Android Developer, Professional Blogger with 8+ years in the field. He completed courses about Google News Initiative. He runs Android Infotech which offers Problem Solving Articles around the globe.