Apple has made a significant leap forward in its mapping service by introducing stunning 3D city experiences for Dallas and Houston in Texas. Users can now delve into the rich and detailed Look Around feature for the Dallas-Fort Worth area. Launched on July 27, 2023, this impressive enhancement seamlessly integrates without needing a separate app update. Dallas and Houston, Apple Maps users, are in for a treat as they embark on city explorations like never before, immersing themselves in unprecedented clarity and detail. This advancement showcases Apple's commitment to providing an exceptional user experience, transforming how people navigate and interact with their surroundings. The future of digital mapping seems brighter than ever with such groundbreaking innovations.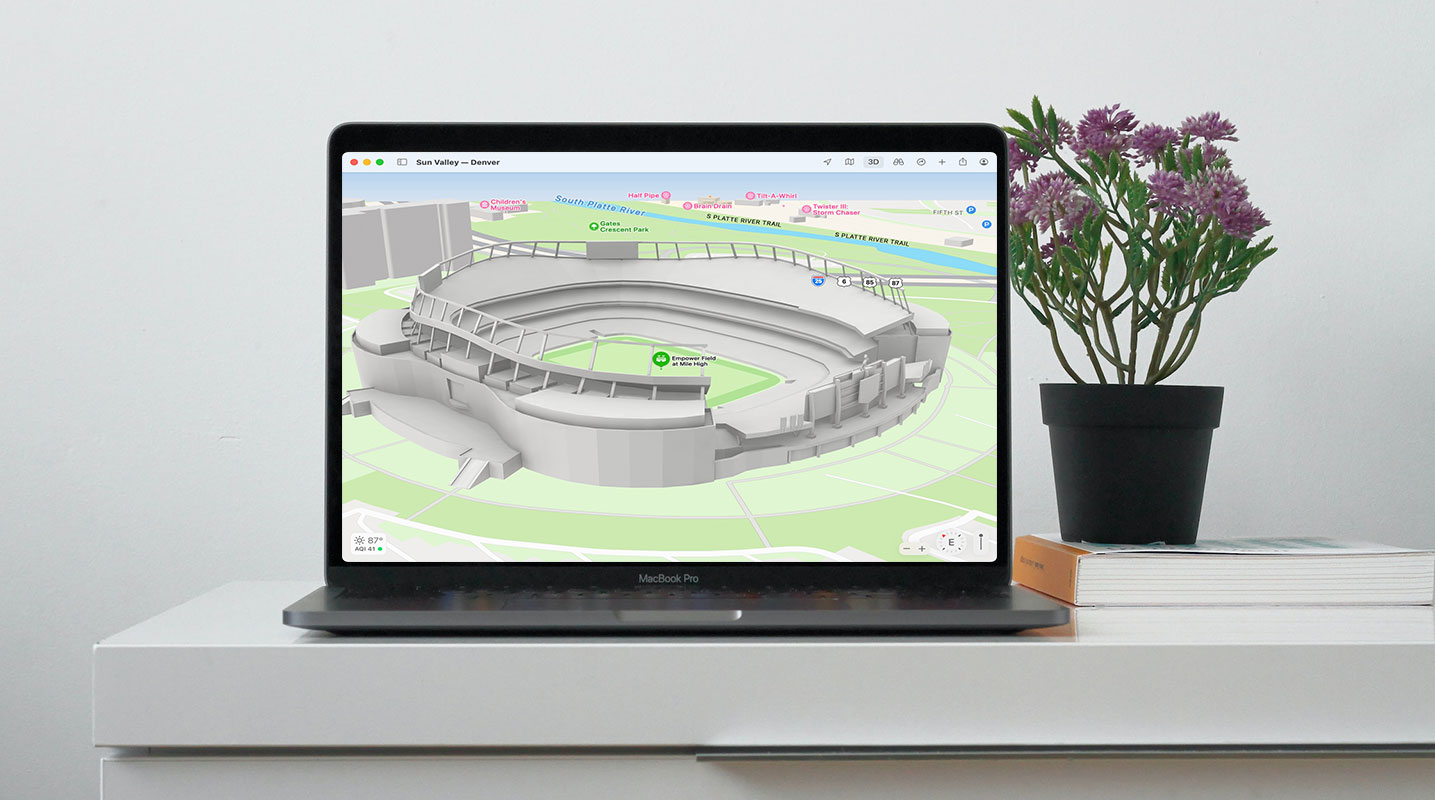 Apple Adds New Cities to the Detailed City Experience Feature on Apple Maps
Apple's committed to enhancing its mapping service by introducing these detailed city experiences. The rebuilt mapping service now boasts better accuracy, faster updates, and impressive detail for roads, walking paths, buildings, and more. The Dallas Morning News reported on the improved features of Apple Maps, which promise to provide users with an unparalleled navigation experience.
Houston's Landmark Models Come to Life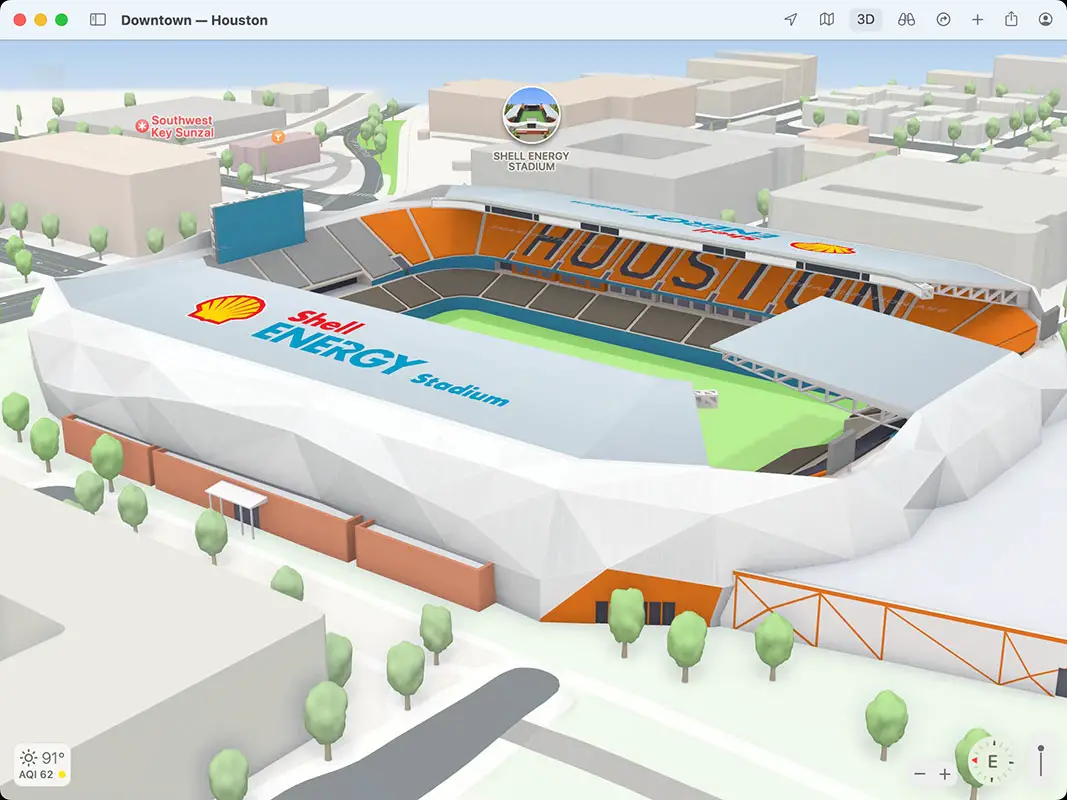 The Houston area has a lot to offer, and now, its landmarks are getting the recognition they deserve. Apple Maps introduces 3D models of seven major landmarks in Houston, including the Houston Space Center Houston and the Houston Water Wall. Additionally, users can enjoy street-level details and breathtaking nighttime views throughout the city, as reported by the Houston Chronicle.
Dallas Gets a Taste of the Future
Not to be outdone, the Dallas area also gets its share of 3D city experiences. Residents and visitors can virtually explore some of the city's most iconic structures with eight landmark models. From historical landmarks to modern architectural marvels, Apple Maps takes users on a journey through Dallas like never before.
The Impressive List of Supported Cities
Apple has steadily expanded its detailed city experience feature to cover more global locations. Currently, the following cities are included in the list:
Atlanta, GA

Berlin, Germany

Boston, MA

Chicago, IL

Hamburg, Germany

Las Vegas, NV

London, United Kingdom

Los Angeles, CA

Melbourne, Australia

Miami, FL

Montréal, Canada

Munich, Germany

New York, NY

Paris, France

Philadelphia, PA

San Diego, CA

San Francisco Bay Area, CA

Seattle, WA

Sydney, Australia

Toronto, Canada

Vancouver, Canada

Washington, DC
Surprises in Store: Houston and Dallas Join the List
While the above list is already impressive, there have been recent surprises in the Maps updates. Two additional cities have been spotted on the detailed city experience feature: Houston, Texas, and Dallas, Texas. With these recent inclusions, Apple Maps now offers an extraordinary level of detail for the following landmarks:
NRG Stadium

Minute Maid Park

Toyota Center

Shell Energy Stadium
Users in Houston can now virtually explore these venues and enjoy custom-designed views that showcase their architectural brilliance.
Learning More from Justin O'Beirne's Blog
For the tech enthusiasts and curious minds out there, Justin O'Beirne's blog provides even more insights into Apple's Maps expansion. With in-depth analysis and expert observations, O'Beirne's blog is valuable for understanding Apple's mapping service advancements.
FAQs
Do I need to update my Apple Maps app to access the detailed city experiences?
No, the latest Maps enhancements, including the detailed city experiences for Dallas and Houston, were rolled out without requiring a separate app update.
Will Apple Maps add more cities to its detailed city experience feature in the future?
It's highly likely. Apple has continuously expanded the list of supported cities, and more surprises may be in store for users worldwide.
Can I use the detailed city experience feature in Look Around mode?
Look Around is available for Dallas-Fort Worth, allowing users to take immersive 3D tours of select cities.
How accurate are the 3D models of landmarks on Apple Maps?
Apple has put significant effort into improving the accuracy and detail of its mapping service, ensuring that the 3D models provide an authentic representation of the landmarks.
Will other cities in Texas be added to the detailed city experience feature?
While there's no official confirmation, Apple's commitment to enhancing its mapping service may lead to the inclusion of more cities in Texas and beyond.
Wrap Up
Apple Maps has undeniably evolved into a powerhouse navigation tool, and incorporating detailed 3D city experiences has catapulted it to a new level of excellence in navigation apps. With the latest enhancement, residents and travelers in Dallas and Houston, as well as in other supported cities, are now equipped with an unparalleled means to explore their surroundings with astonishing precision and clarity. 
Incorporating 3D visuals adds depth and realism to the maps, making it easier to locate landmarks, discover new dining spots, and efficiently navigate the bustling cityscape. Apple Maps sets itself apart by providing an immersive and engaging user experience that rivals all others in the market. As the list of supported cities grows, more people worldwide can benefit from this top-notch navigation tool, revolutionizing how we interact with our environments.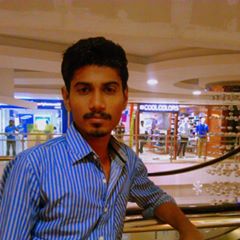 Selva Ganesh is the Chief Editor of this Blog. He is a Computer Science Engineer, An experienced Android Developer, Professional Blogger with 8+ years in the field. He completed courses about Google News Initiative. He runs Android Infotech which offers Problem Solving Articles around the globe.