In the dynamic arena of AI-driven language models, OpenAI has propelled innovation with the launch of ChatGPT Enterprise Edition. This strategic stride directly addresses the mounting concerns shared by brands utilizing tools like ChatGPT, which have expressed unease about the unintended application of their data in shaping forthcoming AI models. OpenAI's groundbreaking introduction of the Enterprise Edition is poised to allay these apprehensions, establishing robust data protection measures. Furthermore, the edition's bespoke features cater to the distinct requirements of businesses, underscoring OpenAI's commitment to enhancing AI integration across diverse enterprises while fortifying the landscape with trust, reliability, and customization.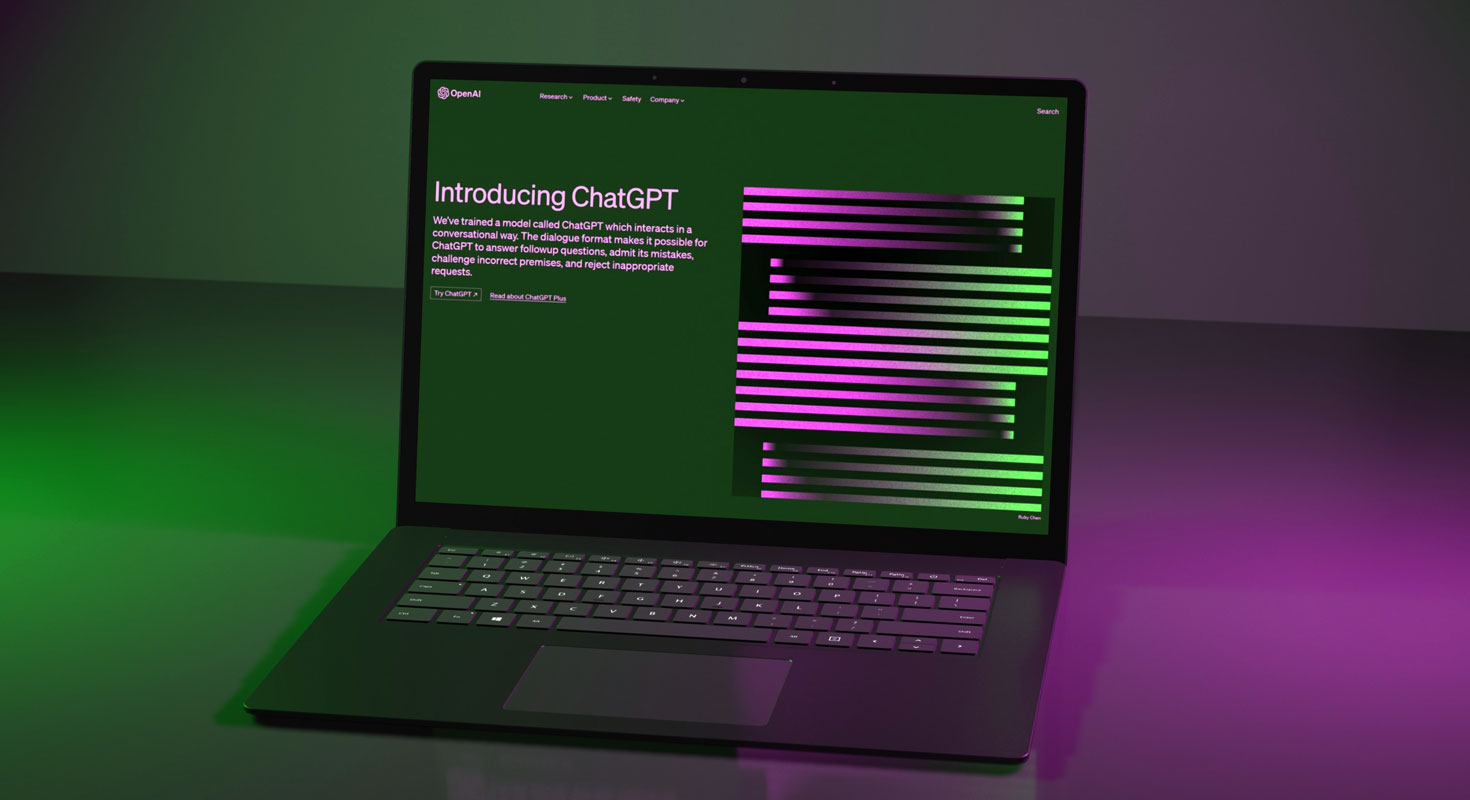 OpenAI Launches ChatGPT Enterprise Edition
OpenAI, renowned for its innovations in artificial intelligence, has launched the ChatGPT Enterprise Edition, a game-changing solution designed to address concerns regarding data usage and empower businesses with enhanced features.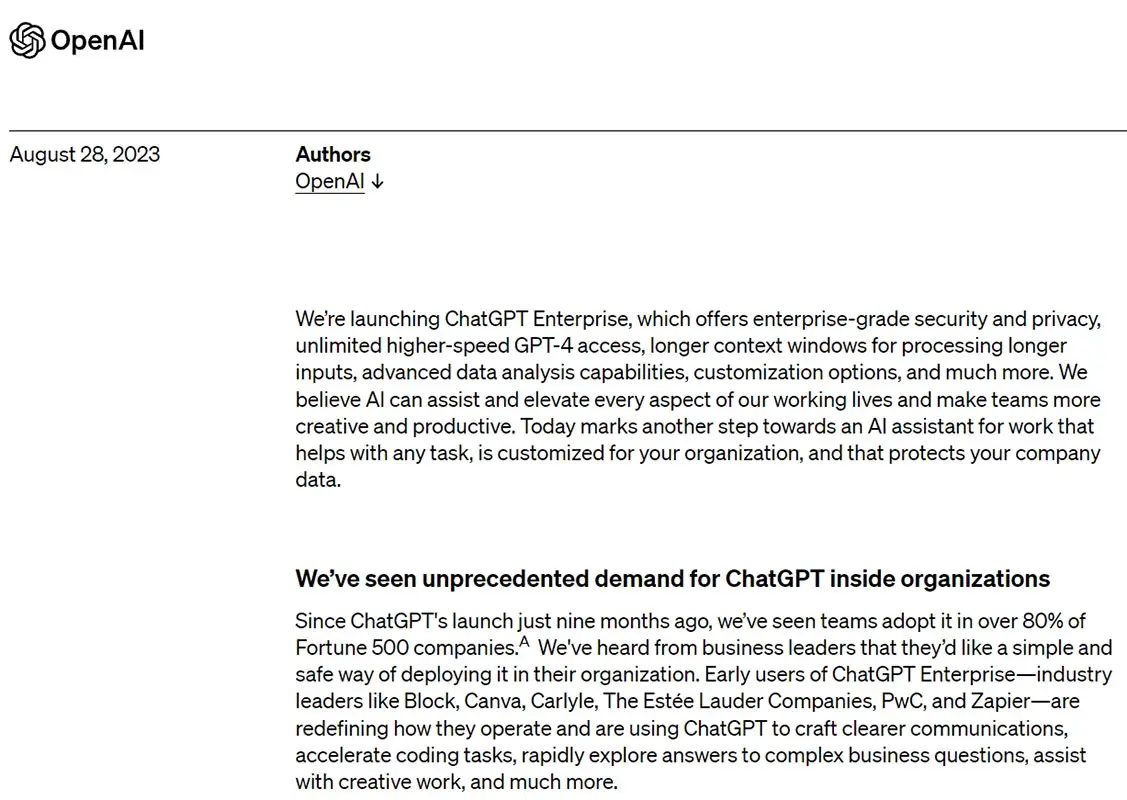 Data Ownership and Control
One of the primary apprehensions among brands utilizing AI language models like ChatGPT is the uncertainty surrounding using their data to train future models. With the ChatGPT Enterprise Edition, OpenAI restates these concerns by granting users complete ownership and control over their data. Unlike its predecessor, ChatGPT Enterprise Edition ensures that the data users provide will not be utilized in training the upcoming GPT-4 model.
Customization and Corporate Knowledge
Recognizing the diverse needs of businesses, OpenAI has paved the way for customization with ChatGPT Enterprise Edition. Users can tailor ChatGPT's knowledge to match their corporate data and industry-specific requirements. This level of customization offers a new dimension of utility, making the tool more valuable for businesses across sectors.
Pricing Plans for Small Teams
OpenAI has also demonstrated its commitment to inclusivity by introducing pricing plans suitable for small teams. This move aims to make ChatGPT Enterprise Edition accessible to a broader range of businesses, ensuring that even modestly sized enterprises can harness the power of AI-driven language models.
Transitioning to ChatGPT Enterprise Edition
For existing users of ChatGPT, the introduction of the Enterprise Edition presents an opportunity for enhancement. Businesses can continue with the existing product or seamlessly transition to the Enterprise Edition, availing themselves of its advanced features and benefits.
Empowering Small Brands
While large brands often have the resources to develop their AI models, the same is unsuitable for smaller companies. OpenAI's initiative levels the playing field by offering small brands access to the same caliber of AI-powered tools and services, fostering innovation and growth across industries.
Fine-Tuning and Enterprise Services
OpenAI's decision to allow users to fine-tune ChatGPT based on specific tasks aligns with its broader strategy of catering to larger-scale enterprise needs. This announcement comes on the heels of the opening of the custom fine-tuning function for the GPT-3.5 model, setting the stage for more comprehensive enterprise services.
Fortune 500 Adoption
The ChatGPT service has already gained traction among Fortune 500 companies. With the introduction of ChatGPT Enterprise Edition, OpenAI aims to elevate its service's deployment and security standards, catering to enterprises' unique requirements.
Security and Privacy Assurance
Addressing data security and privacy concerns, OpenAI emphasizes that ChatGPT Enterprise Edition adheres to SOC2 compliance standards. This framework ensures customer data is managed and safeguarded according to defined security criteria. Conversations are securely encrypted when transmitted and stored, adding extra protection.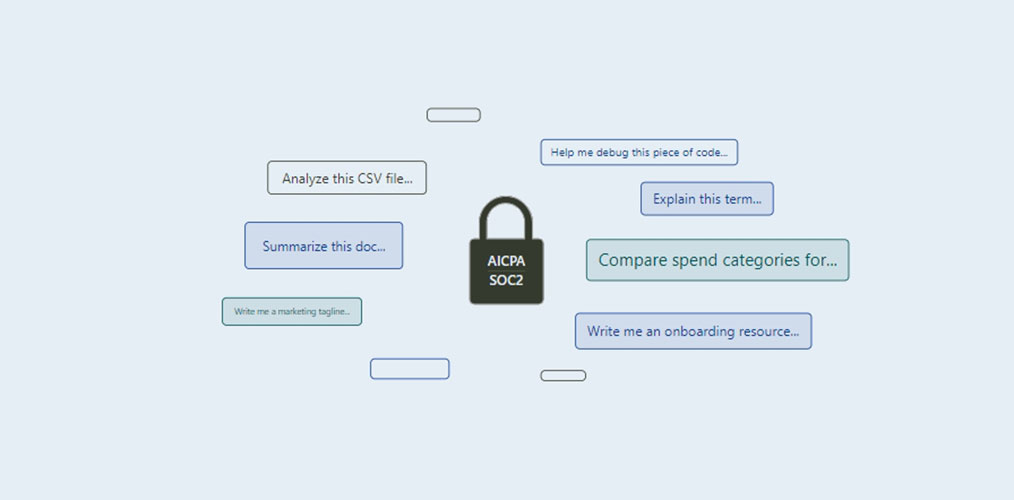 Performance and Usage Cap
ChatGPT Enterprise Edition boasts impressive performance enhancements, operating up to two times faster than previous iterations and API credits. Specific pricing details are not known. Speed and efficiency increase contribute to a more streamlined and productive user experience.
Initial Customers and Beta Testing
ChatGPT Enterprise Edition's beta version has attracted initial customers' attention, including notable names like Block, Canva, and Estée Lauder. This early adoption demonstrates the demand for a dedicated enterprise solution tailored to the needs of businesses.
FAQs
Is ChatGPT Enterprise Edition available for small teams?
Yes, OpenAI has introduced pricing plans suitable for small teams, making the Enterprise Edition accessible to businesses of varying sizes.
Can existing ChatGPT users switch to the Enterprise Edition?
Businesses using ChatGPT can transition to the Enterprise Edition to take advantage of its enhanced features.
How does ChatGPT Enterprise Edition ensure data privacy?
ChatGPT Enterprise Edition adheres to SOC2 compliance standards, encrypting conversations during transmission and at rest, ensuring data security.
What are the benefits of fine-tuning ChatGPT?
Fine-tuning allows users to customize ChatGPT's responses based on specific tasks and requirements, enhancing its usefulness in enterprise scenarios.
Which companies have already adopted ChatGPT Enterprise Edition?
Notable initial customers include Block, Canva, and Estée Lauder, showcasing the appeal of the new enterprise-focused offering.
Wrap Up
The unveiling of OpenAI's ChatGPT Enterprise Edition represents a momentous leap forward in the trajectory of AI-driven language models. OpenAI strategically addresses data concerns, offers customization, and ushers transformative AI integration across diverse enterprises spanning varying scales. This launch signifies a shift, harmonizing AI capabilities with modern business intricacies, going beyond technological progress. By addressing prevailing concerns and proactively catering to diverse needs, OpenAI's initiative resonates as a cornerstone in harnessing AI's potential for innovation, efficiency, and adaptability within the corporate landscape.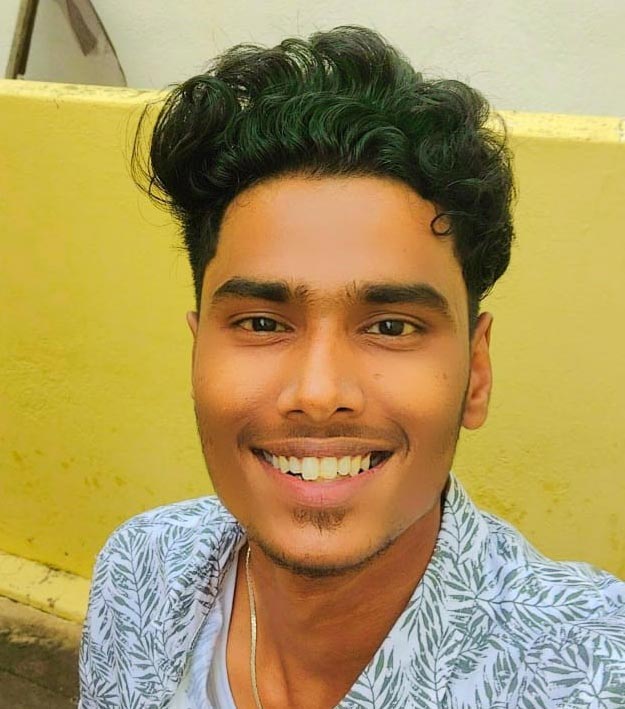 Arun Karthick is a highly skilled and versatile individual with a computer science background. He completed his undergraduate degree in this field and has since worked as an Android developer. Arun is known for his expertise in break dance and is highly regarded in this field. In addition to his dancing abilities, Arun is also a mobile hardware-level technician, making him well-rounded. He is known for his intelligence and is considered an intelligent individual in his professional and personal life.