Using the below Article, you can understand the Recently launched Google Bard AI vs. Open AI ChatGPT and their Differences. Google recently introduced Bard, a conversational AI service powered by LaMDA, which combines the world's knowledge with the capabilities of Google's large language models. On the other hand, OpenAI's ChatGPT is a language model trained on a vast corpus of text data from the internet. While Bard is intended to provide general-purpose conversational responses, ChatGPT has been fine-tuned for specific tasks like answering questions, generating text, and conducting conversations. This fine-tuning allows ChatGPT to offer more targeted responses, making it a popular choice among those looking to develop conversational AI applications.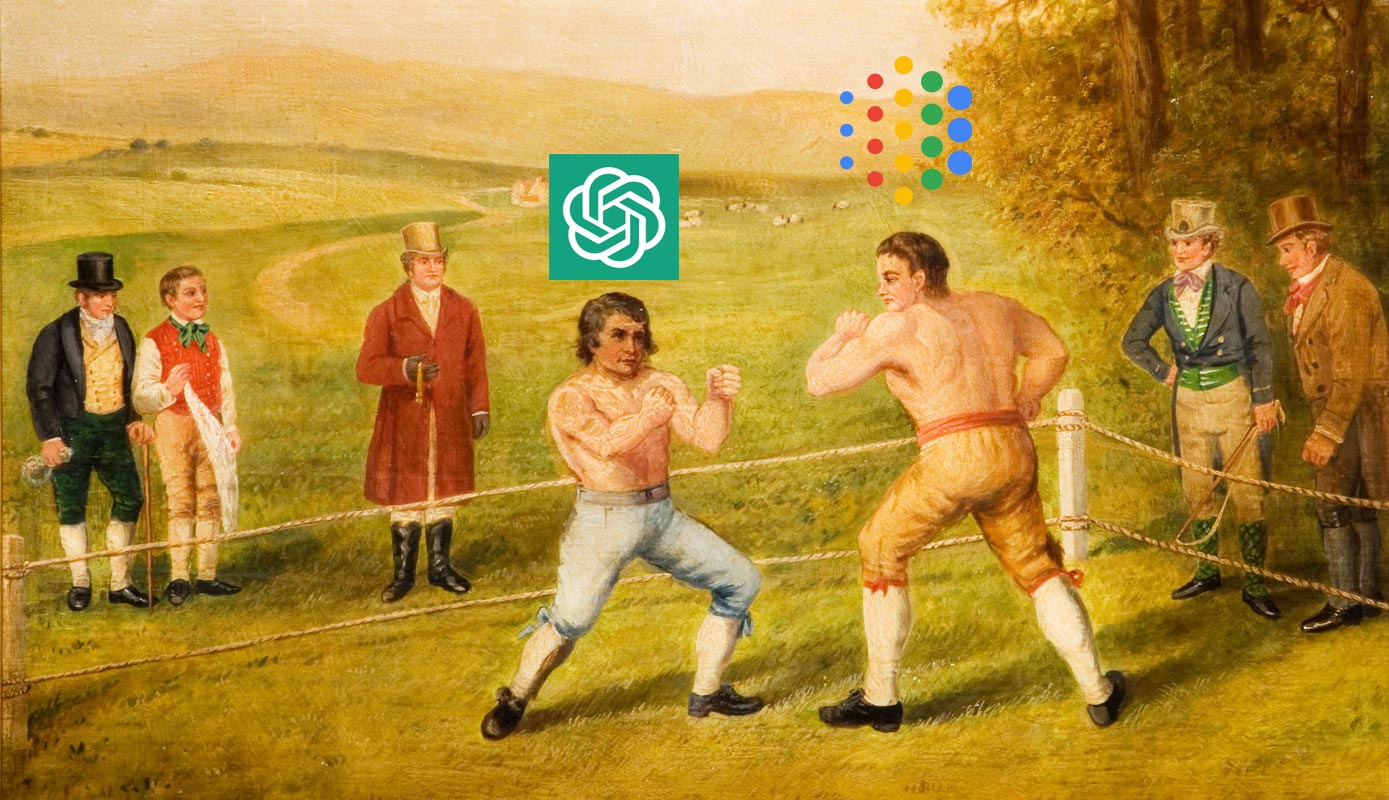 Google Bard AI
Google has recently announced the release of an experimental conversational AI service, Bard, powered by LaMDA and aims to provide a combination of the world's knowledge with the power and creativity of Google's large language models.
How Google Bard AI works?
The new conversational AI service, powered by LaMDA, known as Bard, is designed to bring together the world's knowledge with the power and intelligence of large language models. To achieve this, it utilizes information from the web to produce top-notch responses. In its initial launch, Bard will be equipped with a smaller version of LaMDA's model, which demands fewer computing resources. This will enable the service to scale to a more extensive user base and gather more feedback, helping to improve its quality and speed continuously.
Google has been at the forefront of using artificial intelligence to enhance the search experience for billions of individuals. Over the years, the company has made remarkable progress in this field. One of its early breakthroughs was the release of BERT, a transformer model that fundamentally transformed how human language was comprehended. More recently, Google introduced MUM, which boasts a 1,000-fold increase in power compared to BERT and can understand information in multiple languages.
Google AI Principles
As a company dedicated to the responsible development of AI, Google has taken several steps to ensure that its technology is safe and valuable for society. In 2018, the company was one of the first to release a set of AI Principles that outline its commitment to ethical and responsible AI development. To further advance this goal, Google collaborates with governments and external organizations to establish standards and best practices for AI. Google is also dedicated to making AI safe and valuable for everyone by providing education and resources for their researchers and working with communities and experts to achieve this goal.
Bard AI Features
Google's Bard AI is a significant advancement in conversational AI, promising to deliver quality, safe, and real-world-based responses to users. With this focus, Bard AI has the potential to become a valuable and trusted tool for individuals. With feedback from trusted testers and internal testing, Google can continue to improve and refine the service, making it even more helpful in the future.
Google Bard AI vs. Open AI ChatGPT
Fresh Data
Google Bard AI and OpenAI's ChatGPT are both artificial intelligence language models but differ critically. Google Bard AI uses Google's Lambda architecture and a large portion of new data. OpenAI's ChatGPT was trained on data until 2021. This means that Google Bard AI can access more recent data and provide more up-to-date answers. ChatGPT's knowledge is based on a few years old information.

OpenAI's ChatGPT is a larger model and has been trained on a much larger dataset. It gives a broader range of knowledge and the ability to answer more comprehensively. Ultimately, the choice between these two models will depend on the specific use case and the type of information required.
Conversations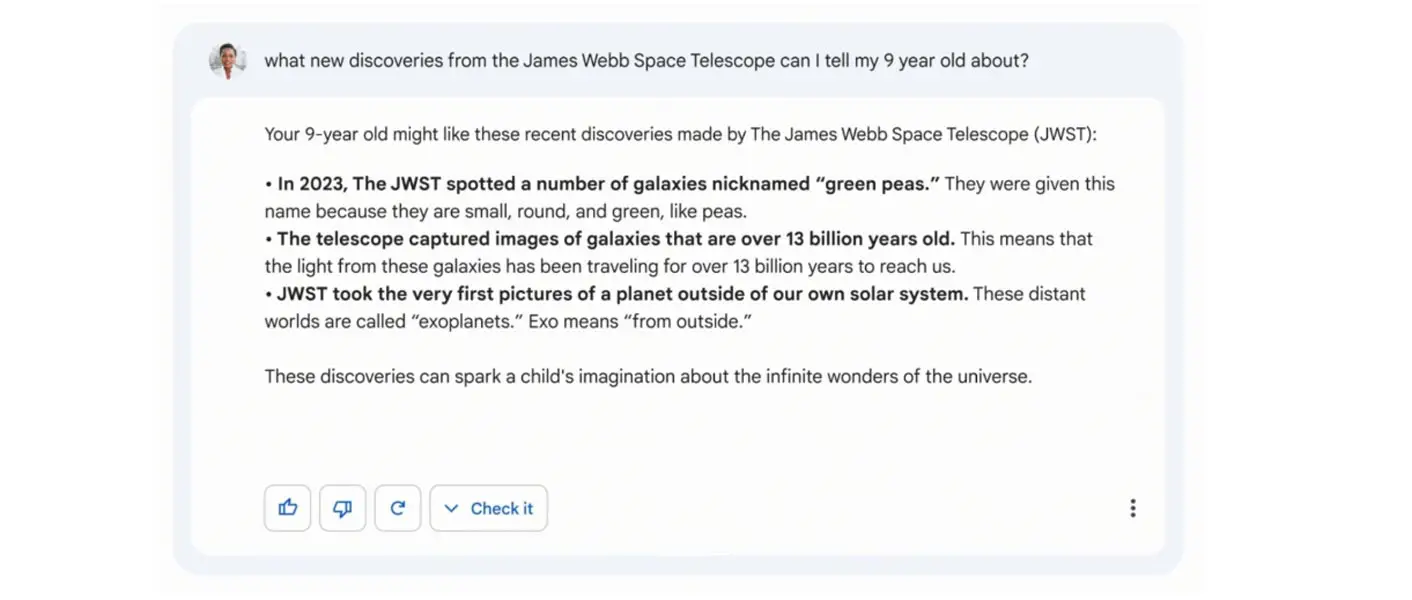 In comparison, OpenAI's ChatGPT is a language model trained on massive amounts of text data to generate human-like responses. ChatGPT can answer questions, write stories, create poems, and perform various other language-related tasks. It has also been fine-tuned to perform specific functions like answering trivia questions and has been used in multiple applications like chatbots, language translation, and content creation.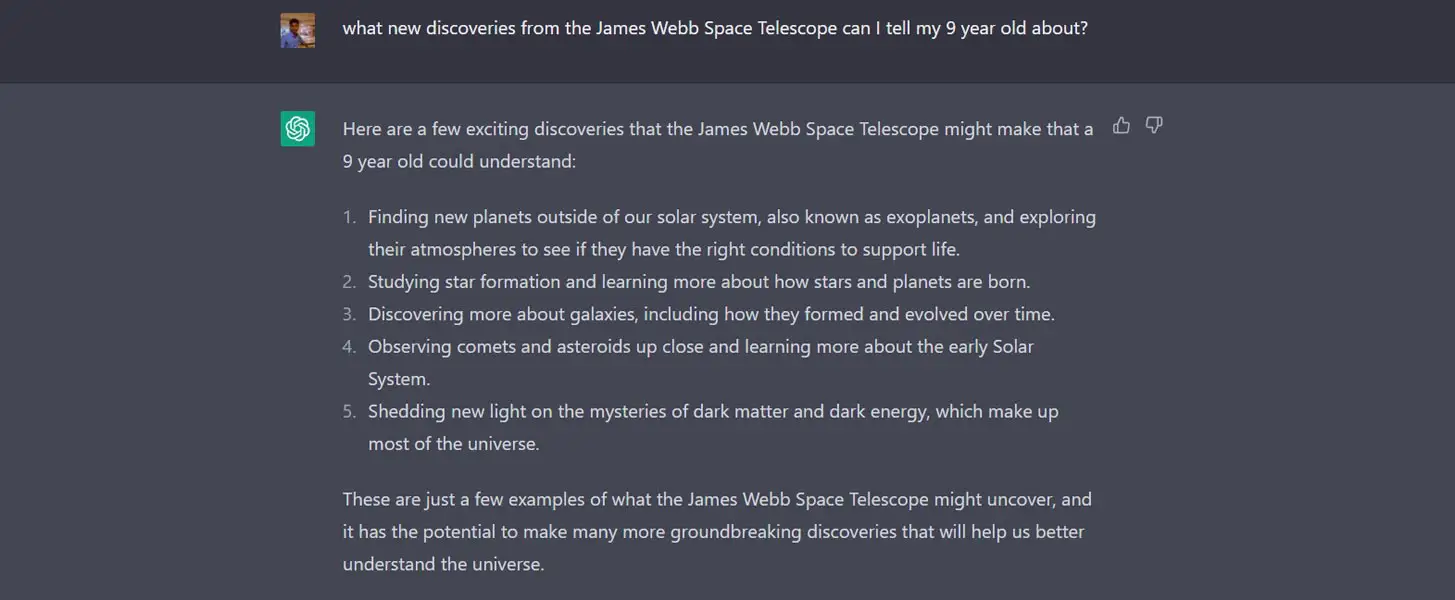 Interaction with Humans
Bard AI and ChatGPT are potent tools in conversational AI. But they differ in terms of their goals and how they approach language understanding and generation. Bard AI seeks to provide a combination of knowledge and creativity. ChatGPT focuses on generating human-like text based on the data it has been trained on.
Understanding Human Language
Google Bard AI and ChatGPT have unique strengths and limitations. Observing how they will grow and shape the field makes it intriguing.
AI technology evolution positions conversational AI services such as Google Bard AI and ChatGPT to define the future of human-computer interactions. With their ability to understand and respond to human language, they have the potential to revolutionize the way people access and receive information, communicate, and carry out various tasks.
Customer Support related approach
In particular, conversational AI services like Bard AI and ChatGPT could significantly impact customer service and support. They can dramatically improve the overall customer experience and reduce response times. Conversational AI services can provide customers personalized recommendations, insights, and advice. It can provide instant and accurate responses to customer inquiries. Moreover, It can understand and process vast amounts of data. Google already uses Assistant to handle a few Marketing Calls and can also make a reservation for you.
Safety and Personal Data
Both AI warns us about the sensitive information they give. They can be wrong. However, the potential benefits of conversational AI services also come with several challenges. A significant challenge in developing AI models is ensuring their responses are safe. Also, to prove trustworthy and free from misinformation or harmful content. Another challenge is maintaining privacy and data security. Conversational AI services often collect and store large amounts of personal information. So, it is necessary to do those activities.
To address these challenges, companies developing conversational AI services must prioritize the responsible development and use of AI. This includes conducting regular audits and testing. It will ensure that the AI models generate safe and trustworthy responses and implement robust privacy and data security measures.
Wrap Up
Conversational AI services like Bard AI and ChatGPT represent a significant step forward in AI. They have the potential to revolutionize human-computer interactions. Individuals and society must ensure the responsible development and usage of these services to impact them positively. It will be fascinating to observe the effect of conversational AI services like Google Bard AI and ChatGPT. Both will impact the future of AI and human-computer interactions as technology evolves.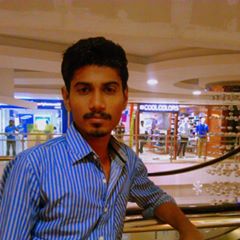 Selva Ganesh is the Chief Editor of this Blog. He is a Computer Science Engineer, An experienced Android Developer, Professional Blogger with 8+ years in the field. He completed courses about Google News Initiative. He runs Android Infotech which offers Problem Solving Articles around the globe.