Everybody knows cloud computing is the future. Instead of buying consoles and separate games to play every game, Companies begin to release Cloud-based gaming platforms slowly. Among those companies, Google Stadia is doing a decent job. In the beginning, Stadia faces a lot of lag issues. Gaming is different from video streaming. The server should process every unit from you and show the output. Compare with the old days, Stadia slowly gaining a good position with its patches, Improvements, and new features. Recently Stadia added Mobile Touch Controls in their platform. It allows users to play the game controls on the screen, and you can play Stadia in All Android Mobiles. So, It doesn't require additional Gamepad. It is a great idea. Because the concept of Online gaming is you can play wherever and whenever you want, it should not ask you to set up the specialized hardware.

Google Stadia got Mobile Touch Controls and Individual device resolution setup.
Google rolled out Mobile touch controls feature and Individual device resolution setup. The touch controls feature allows you to play a game using on-screen keys with a slightly transparent background. So, That you can play any game without restrictions when you play a simple game, you need minimal functions so that you won't need the Stadia controller. But When you play games like Reddead Redemption, You need additional keys to control a game, Or Else the experience will not match as you expected. Also, They rolled out separate display resolution features. It allows you to set up a proper resolution for different devices. It can help you to save data and deal with lag issues.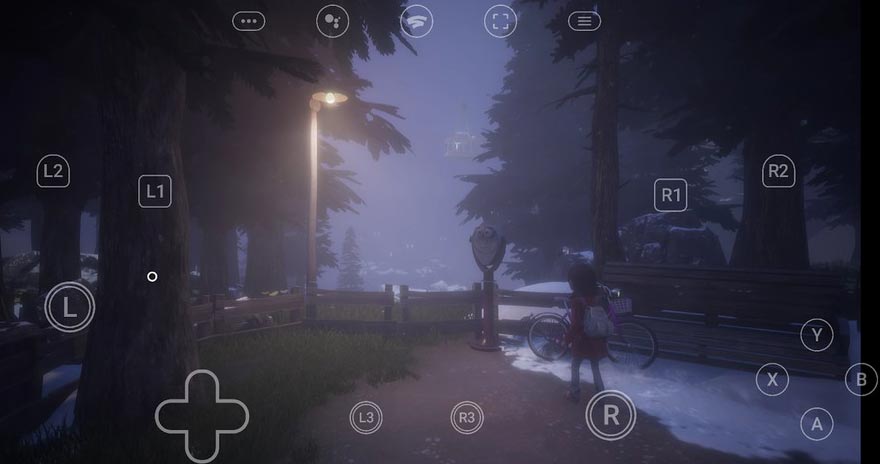 Most of the time, Stadia will suggest the best settings based on your Internet speed and hardware. But when you feel you are using too much data, You can reduce the resolution per device. You can use 4K resolution when you have 4K TV. When you use 4K resolution in an FHD TV, You can't notice much difference.
Things should consider Before the Stadia Gaming Enable Process.
Country Restrictions
Before continuing with this tutorial, it is essential to note that you need to install the Magisk root app on your device. Also, this tweak does not bypass country restrictions; thus, unfortunately, if Stadia is not yet available in your country, even with this trick, you cannot play the games. Stadia is available in the following countries: United States, Canada, United Kingdom, France, Italy, Germany, Spain, Sweden, Denmark, Norway, Finland, Belgium, Ireland, and the Netherlands.
Country restrictions purely depend on your Google Account. If you have Other country payment setup, You can try to modify the country. But Google always finds your locations using an IP address. Using with VPN makes the whole process slow. We are already going to some things. Additional to that, If we modify the Country restrictions most of the time, It will make issues. But, You have a chance.
Data Speed and Latency are Important
Stadia is stream-based gaming. So, the Data speed of your Network and the Data Center of Google play a significant role in the smooth gaming experience. Refer- Speed and Latency are Important in Stadia Gaming.
Is it possible to play Stadia games on non-pixel devices?
Yes. Google already added some of the non-pixel devices in their list. Stadia now has an experimental feature that allows us to play Stadia in any Android mobile. Since it is an Experimental feature, there may be a resolution, Full-screen, or lag issues. The experience can vary on different mobiles. Apart from server distance and ping issues, It purely depends on your mobile hardware and Internet speed.
How to play Google Stadia in All Android Mobiles without Root?
Google Stadia now have experiments option that allows you to install and play games in Any Android Mobiles. You don't need to have supporting mobiles to play games. Even if it enables you to play games on any Android mobile, you should still have must requirements as follows. Before this roll out if you want to play Stadia games, you need to have rooted mobile if your device is not supported. But this method will work on most of the Android mobiles. Also, it doesn't require root.
Pre-requisites
Requires Android 6.0 (marshmallow) or any newer version (7.0, 8.0, 9.0, and 10.0)
Working Stadia Account- Can be Pro or Free with purchased games.
Stable Wi-Fi connection. Currently, Stadia doesn't work with Mobile data(LTE/5G).
Steps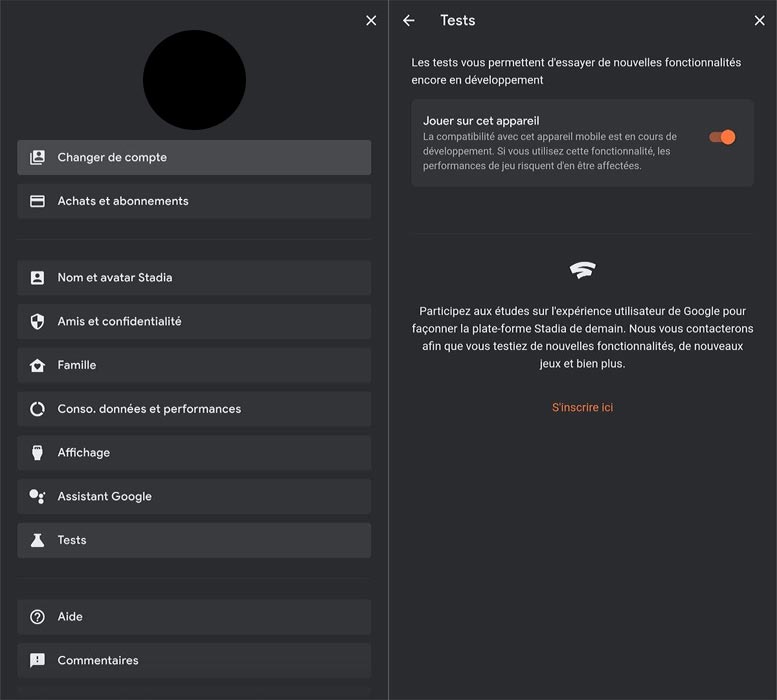 Open the app and choose your profile.
Enable Experiment option under test. That's all now you can play the Stadia game when you have must-have requirements.
How to activate Mobile Touch Controls in Stadia (Touch Gamepad Controls)?
You should not connect your controller to your mobile. After launching the game, the app will ask you, "Try touch Gamepad controls." That's all. Now you can see game controls will appear on the screen.
How to change personal device resolution in Google Stadia?
A separate resolution setup allows you to avoid changing the resolution every time you play with different devices. Example- When you want to play in 4K TV and set up the resolution to 4K, It will be a default setting, and it streams the same resolution on PC when you play. By using this new feature, you can set up a separate resolution for each device.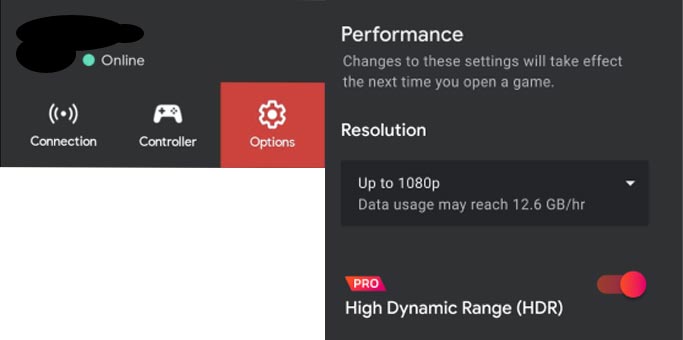 Open the app and choose your profile.
Select options> Reolution>Setup your preferred resolution. The setup is for the particular device only. It will not affect all other devices.
Wrap Up
We know Google always try to connect with people and want to make joy with People. Some of the Platforms like Google Plus doesn't work well. But, They are working hard to bring a lot of apps like Google Duo, Messages by Google. They are good at software. But when they try to make social or fun-based platforms, there is always something missing. Google knows this issue. When Stadia launched, everybody criticizes it may be another experimental platform. But, They treat Stadia in different ways from the beginning. Stadia forum is powered by a third-party company called Khoros. They hired God of War Head Shannon Studstill to Run Stadia Studio in LA.
Google keeps pushing and made small improvements often to make Stadia a better gaming platform. Not Google, When any one of the companies begins to listen to what users asking and begin to add them if it can add value, The company can be successful. Most of the users ask for a 1440p resolution in chrome. Recently Stadia added support for 1440p resolution in Google Chrome. It is a new challenge for Google. Stadia may not be suitable for Gamers. But, It can fulfill the Regular users' wish. When they keep adding new features based on user requirements, Stadia can surpass all gaming platforms. What are your thoughts on Stadia improvements? Did you feel it can be useful for regular users? Comment below.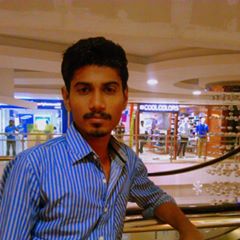 Selva Ganesh is the Chief Editor of this Blog. He is a Computer Science Engineer, An experienced Android Developer, Professional Blogger with 8+ years in the field. He completed courses about Google News Initiative. He runs Android Infotech which offers Problem Solving Articles around the globe.