Stadia games may not attract Pro gamers. But it comes handy for regular users. Most of the people love to play better games on their mobile. After success with Stadia, Google begins to experiment with new things. They are already testing experimental features like All Android mobiles support and Controller support. In the latest version of the Stadia app, they added a new option to use Mobile Data. Below we are going to guide you on how you can Play Stadia Games in Android and iOS using Mobile Data (4G, 5G). Stadia advise having a minimum of 10Mbps speed, which is fair when you have a minimum 4G connection.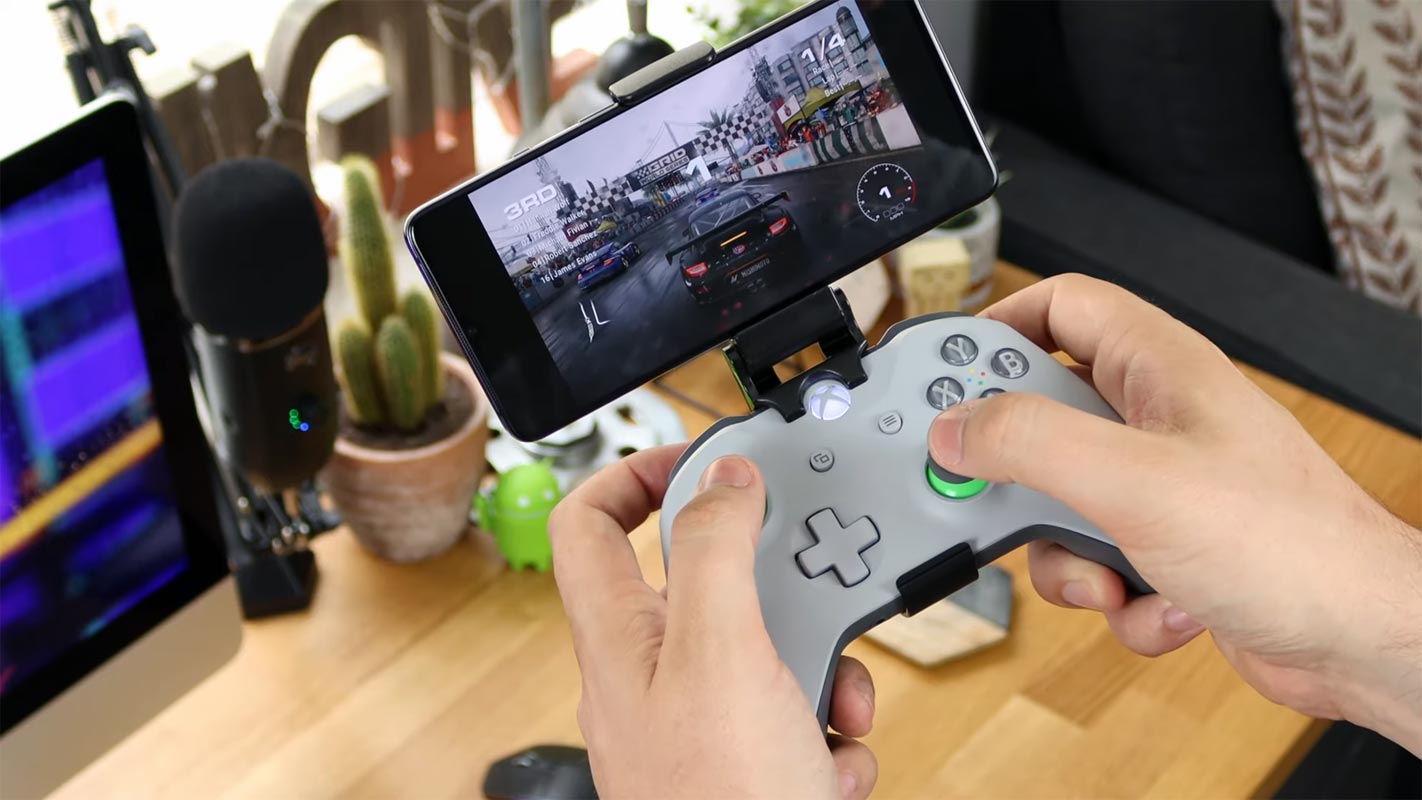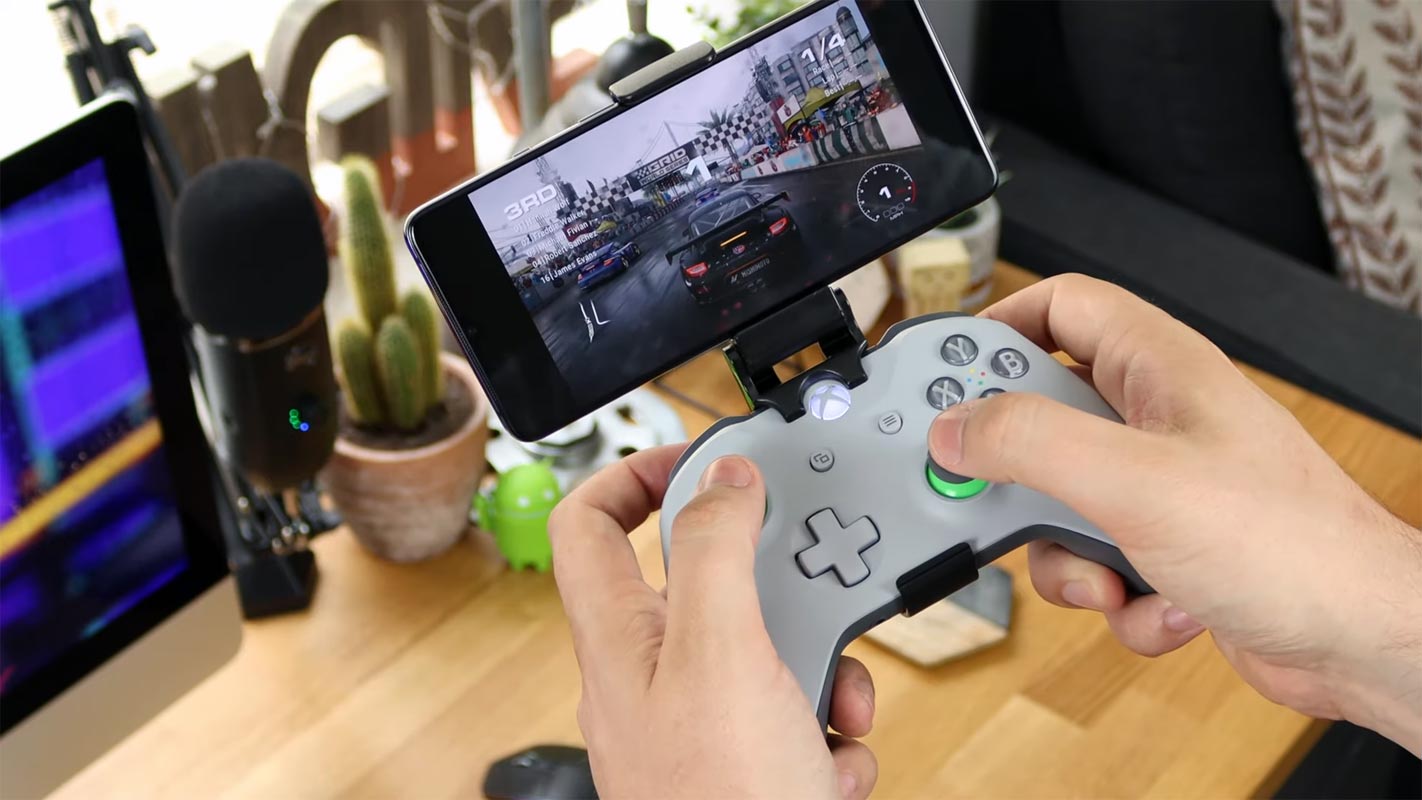 Before the mobile data option in Stadia, you should connect with the Wi-Fi connection. It makes sense because mobile data is costly compare with our home Wi-Fi connections. But some users have flexible mobile data plans, and they want to play Stadia games on the go. For those users, this new feature is useful.
Things should consider Before Playing Stadia
Country Restrictions
Before continuing with this tutorial, it is essential to note that you need to install the Magisk root app on your device. Also, this tweak does not bypass country restrictions; thus, unfortunately, if Stadia is not yet available in your country, even with this trick, you cannot play the games. Stadia is available in the following countries: United States, Canada, United Kingdom, France, Italy, Germany, Spain, Sweden, Denmark, Norway, Finland, Belgium, Ireland, and the Netherlands.
Country restrictions purely depend on your Google Account. If you have Other country payment setup, You can try to modify the country. But Google always finds your locations using an IP address. Using with VPN makes the whole process slow. We are already going to some things. Additional to that, If we modify the Country restrictions most of the time, It will make issues. But, You have a chance.
Data Speed and Latency are Important
Stadia is stream-based gaming. So, the Data speed of your Network and the Data Center of Google play a significant role in the smooth gaming experience. Refer- Speed and Latency are Important in Stadia Gaming.
Is it possible to play Stadia games on non-pixel devices?
Yes. Google already added some of the non-pixel devices in their list. Stadia now has an experimental feature that allows us to play Stadia in any Android mobile. Since it is an Experimental feature, there may be a resolution, Full-screen, or lag issues. The experience can vary on different mobiles. Apart from server distance and ping issues, It purely depends on your mobile hardware and Internet speed.
How to play Google Stadia in Android and iOS using Mobile Data (
4G and 5G
)?
Google Stadia now have experiments option that allows you to install and play games in Any Android Mobiles. You don't need to have supporting mobiles to play games. Even if it enables you to play games on any Android mobile, you should still have must requirements as follows. Before this roll out if you want to play Stadia games, you need to have rooted mobile if your device is not supported. But this method will work on most of the Android mobiles. Also, it doesn't require root. Since the following way uses mobile data, you should check with your mobile operator plans.
Pre-requisites
Google Stadia app version 2.26 or above.
Requires Android 6.0 (marshmallow) or any newer version (7.0, 8.0, 9.0, and 10.0)
Working Stadia Account- Can be Pro or Free with purchased games.
Steps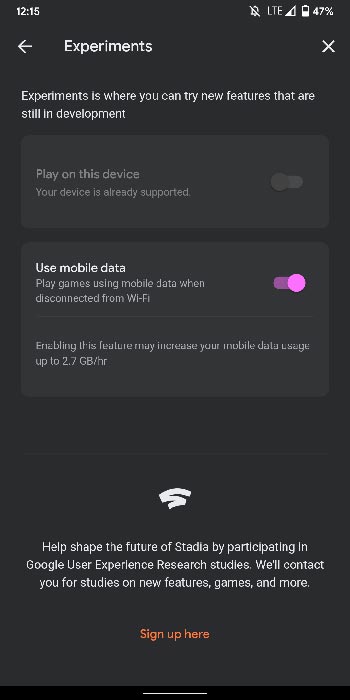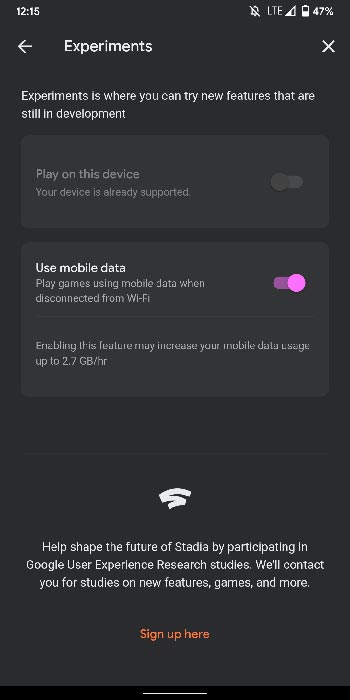 Open the app and choose your profile.
Enable Experiment option under test. Now choose to use mobile data. That's all now you can play the Stadia game when you have must-have requirements. The Stadia data consumption may vary based on your settings.
Play Stadia games without app using Mobile data
Stadia app now allows any Android mobiles to play games even if it is not in the support list. We can enable the option under experiments. But when the app doesn't work, You can use the method when the app doesn't work for you. This method is not working that much. Sometimes we face the mouse can't capture issues. But, some games work flawlessly. It may not smooth in combat games compare with the above methods. But, It is ok to play regular games.
Pre-requisites
Requires Android 6.0 (marshmallow) or any newer version (7.0, 8.0, 9.0, and 10.0)
Latest Google Chrome version.
Steps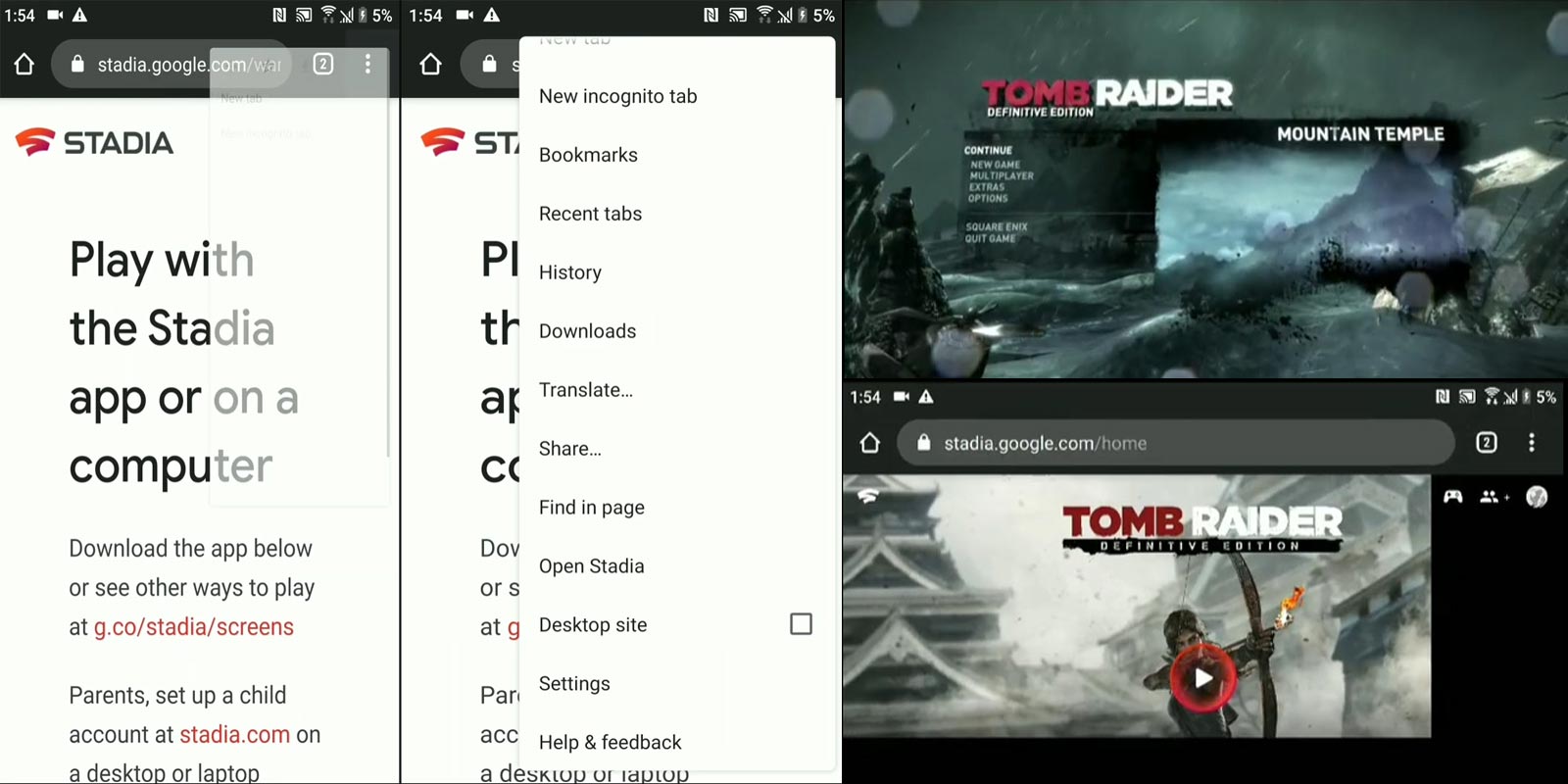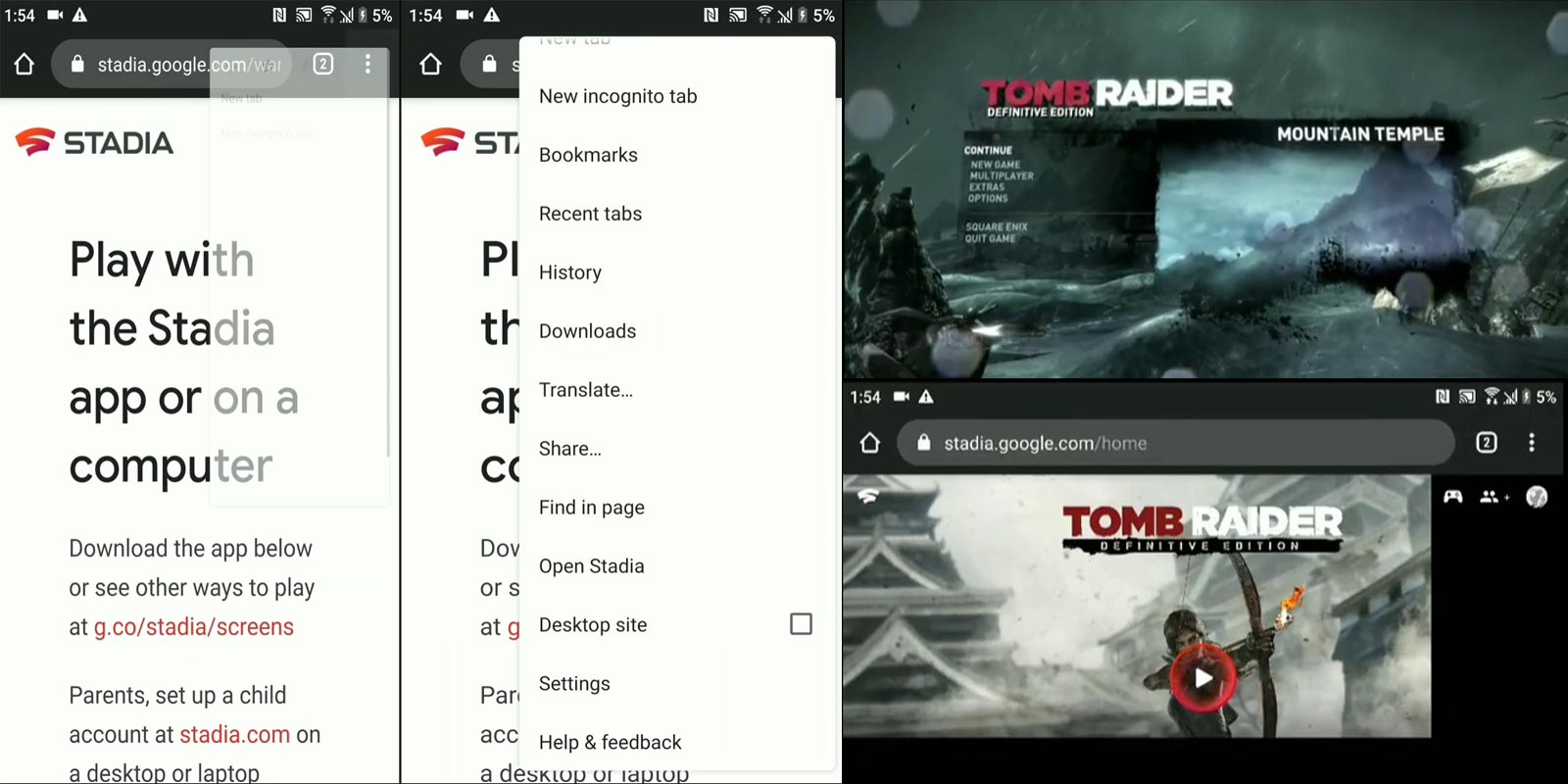 Tap on the three-dot icon in the Chrome browser and enable Desktop Site.
Now you can play your game. But most of the games don't scale correctly. Maybe in the future, Google will add some support on Wide compatibility.
Wrap Up
When Google released Stadia, most people thought it is going to be another experiment platform. But from the beginning, Google treats Stadia as an essential platform. They have solid plans. That's why they hired God of War Head Shannon Studstill to Run Stadia Studio in LA. Even if Google is making plenty of changes, flexibility is essential. Users who have Stadia account should able to play in most of their devices without any difficulty. That is the main feature of Stadia, and Google should follow.
Mobile data plans are not cheap in every country. But some mobile operators offer roll-over plans when you not used data in the current month. So, In some states, mobile users have plenty of mobile data in their account to play cloud games like Stadia. With Touch Controls, You don't need a separate controller to play games. So, with the help of mobile data and touch controls, You can play whenever you need it. What are your thoughts about the cellular data option in Stadia? Did you find it useful? Comment below.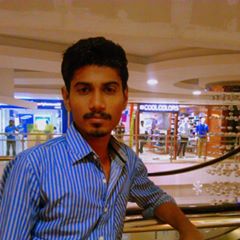 Selva Ganesh is a Chief Editor of this Blog. He is a Computer Engineer, An experienced Android Developer, Professional Blogger & addicted Web Developer. He runs Android Infotech which offers Problem Solving Articles around the globe.