If you are a PUBG Player, you may get Anger by this. But, Read the full article to know the reason, why it is happening. One of the most intriguing and most played action game, PUBG will face some playtime restrictions in India. This may not be good news for Indians; however, a lot of sad news has circulated in the country as regards to this game. PUBG (PlayerUnknown Battle Ground) is a super-addictive game that a lot of people in worldwide locations engage with daily.
In India, this game – PUBG has reportedly led to the death of a lot of teenagers in the country. Also, it is reported that Indian teenagers also indulge in several unlawful acts to play this addictive. In a verge to minimize the addiction of Indians who play this game, the developers are rolling out a 6-hour playtime update on the app. This means that Indians will only be able to play this game for 6 hours per day. Once you play this game for a total of six hours in a day, you'll not be able to play again until the next day or after 18 hours.
Before this playtime restriction was initiated by the developers of the game; PUBG had been banned in certain villages/cities in the country; nevertheless, many teenagers defaulted the ban and were still playing the game which led to arrest of over 20 of them.
Indians will play PUBG for just 6 hours in each 24 hours
In a way to minimize/solve the issues which have been reported to be caused by this game, the developers will set a restriction on this game which will let anyone in Indian to only play this game for six hours in every 24 hours. This includes matured adults, teenagers, and even pre-teenagers in the country. From what the developers are hinting at, players will receive a notification on their screen after they have played this game for six hours in a day. Additionally, for PUBG players under 18 years, a reminder will pop-up on their screen after playing the game for two and four hours respectively even before they reach the actual six-hour restriction.
PUBG executives had earlier expressed their shock when told that their game was banned in some cities in India. The team said, "We were thus surprised to learn that local authorities in a few cities have decided to impose a ban on playing our game. We are working to understand the legal basis of such bans, and hope we can have a constructive dialogue with relevant authorities to explain our objectives and that they withdraw the prohibition. To PUBG Mobile players, we want to assure you that we are on your side and we will try our best to find a reasonable solution."
Will this ban affect other countries?
No, this restriction is only for Indian following the series of adverse reports that has been associated with the game. Other players in other countries can play this game for the whole 24hours in a day if they've got nothing else to do.
Response From PUBG Team
PUBG Official team responded for this update. But some experts are saying; It is like a warm test, based on the feedbacks, It may or may not happen in the future.
Our thoughts
PUBG players in India play the game in public places for long; this includes while they are in railway stations and bus stands. To help the people focus on other important stuff, PUGB plans to add this feature. I Saw a bunch of young guys shouting and exciting in Railway station without knowing that, they are in Public place. It is good to have fun, But it should not be Disturb others.
Banning this game totally in India is illogical. Thus, this move from the developers will be the best solution. However, this restriction is not yet official. Maybe when it rolls out, it may come as an OTA update for Indians alone. When updating or Download PUBG, always download from official Dite. If you Download it from third-party sites, Check app permissions.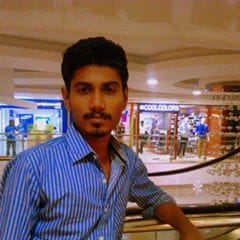 Selva Ganesh is a Chief Editor of this Blog. He is a Computer Engineer, An experienced Android Developer, Professional Blogger & addicted Web Developer. He runs Android Infotech which offers Problem Solving Articles around the globe.