Even if most of the Video call apps allow you to use custom backgrounds, Some apps didn't provide that features. If they provide, they are not up to standard, and it looks highly artificial. When a mobile supports this feature in native ways, We can expect high standards and compatibility. That's what happens with Samsung. Samsung Galaxy, S21 Series users can add custom Backgrounds in Google Duo, Meet, Microsoft Teams, and Zoom Video calls. You can enable this feature manually in Settings. When you are in the middle of noisy places or public places, You can use this feature to change your background.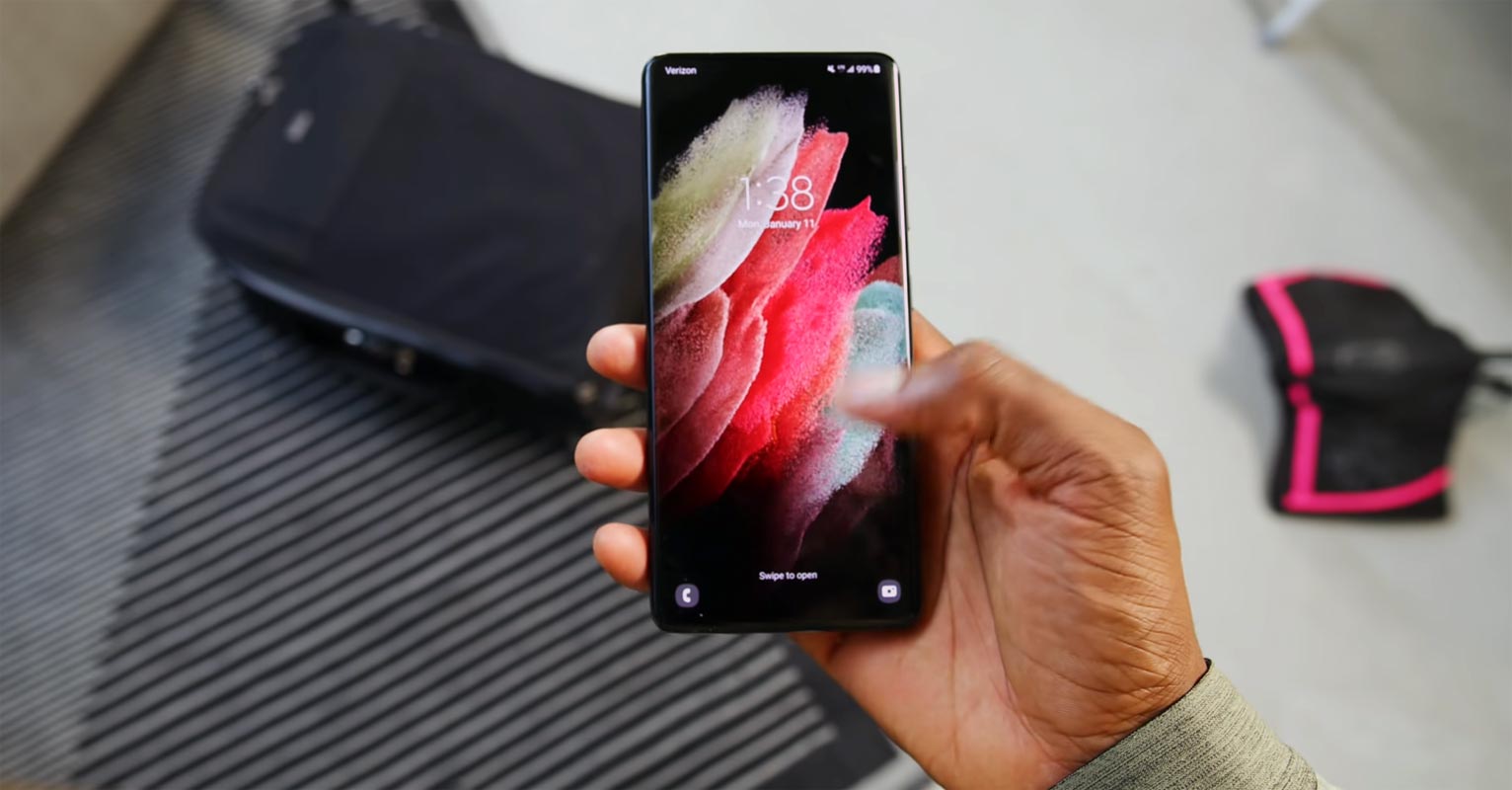 Video calling has become an essential tool for communication in these current health situations. Work from home is the best preference both for employees and the bigger companies as well. On the one hand, it keeps you protected from current health issues; on the other hand, no delay in mega projects due to this heath scenario.
Every OEM focuses on the rising demand in the market and provides the demanding products and features to attract customers' attention; in return, it boosts profit. The same is with Samsung, the world's biggest mobile phone manufacturer; it introduced the most demanding and useful features in the latest flagship mobiles, the Samsung Galaxy S21 series, custom video call background, and effects.
Custom Video Calling Background Effects in Samsung Galaxy S21 Series
Samsung recently launched its latest flagship mobile series, including Galaxy S21, Galaxy S21 Plus, and Galaxy S21 Ultra, with its latest user interface, One UI 3.1. This One UI 3.1 brought a new bunch of features in these flagship mobiles, and video call effects are among those.
With this new user interface, you can add many effects to your video call and even customize your background while video calling. You can use this awesome feature in the most popular chat platforms in the enterprise circle like Google Duo, Zoom, Microsoft's Team, and Cisco Webex.
How to Use the Customized Video Call Feature in Galaxy S21 Series? (Google Duo, Zoom, Microsoft's Team, and Cisco Webex)
Samsung made it pretty easy to use this feature on its Galaxy S21 series devices. Follow these simple steps to enjoy this fabulous feature.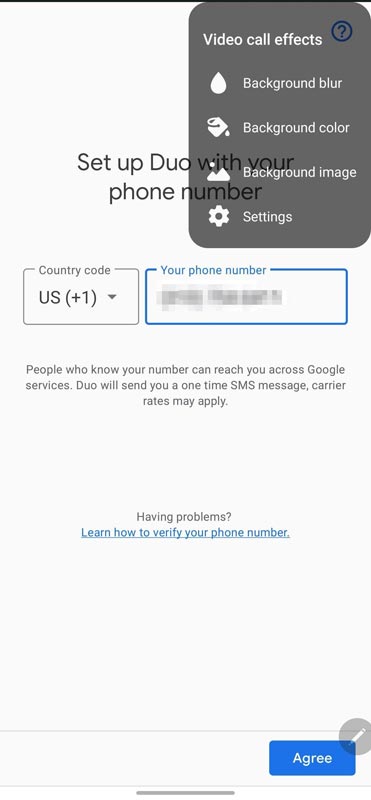 Scroll down and tap Advanced features
At this point, a floating menu appears with these four options.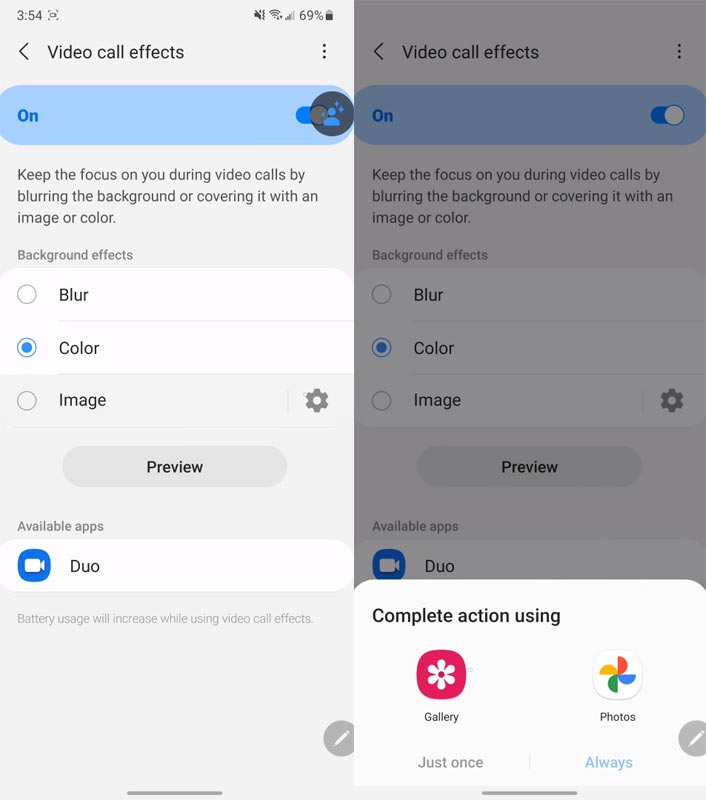 Customized Background image
Background Blur
You are familiar with this option as you have been using it in Microsoft's' Team. It keeps you in focus and blurs the rest of the image. It helps you to hide the mess around you or the junk you forgot to clean before starting the video call with your coworkers.
Background Color
This option lets you fill your background with any of your favorite solid colors. Along with a good look, it also vanishes the kids playing behind you.
Customized Background Image
It is the most fabulous feature that lets you customize your video call background with your chosen image. You can use your office pic to give a corporate look to your video call while sitting on your bed.
What's New in this Customized Video Call Background?
You already have enjoyed this feature in the Zoom Cloud video meeting, but this time Samsung introduced this feature on device System Level. You are not dependent on any calling app to use this feature. Samsung device itself detects the video calling app and apply the video effects. Interestingly, an overlay appears on the screen when you apply these effects, and you can change the effects without diving again into settings.
Does this New Feature Support All Calling Apps?
The device system feature supports all popular video calling apps like Google Duo, Microsoft's Team, Zoom, and Cisco Webex. Surprisingly, Samsung didn't add support to Googles' most favorite app, Google Meet, to use this feature.
Availability
This feature is On by default on all Galaxy S21 series devices, and you have to turn it on through the settings. It is not clear that Samsung's upcoming mobile loaded with One Ui 3.1 will feature this feature.
Wrap Up
Samsung always introduces new and exciting features in its latest mobiles. Keeping this tradition alive, Samsung introduced many new features in its latest flagship mobile Galaxy S21 series, like Google Discover on the home screen, Director's View, and the customized video call effects. Customized video call background is not a new feature, but Samsung innovates it as a system feature on these flagship series. Being a system feature, you can use all popular calling apps, surprisingly excluding Google Meet. You can use it for fun calling with your friends and family, but using it while calling the business meeting requires prior testing. Do express yourself in the comments below after using this custom video calls feature on your Galaxy S21.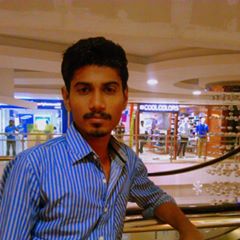 Selva Ganesh is the Chief Editor of this Blog. He is a Computer Science Engineer, An experienced Android Developer, Professional Blogger with 8+ years in the field. He completed courses about Google News Initiative. He runs Android Infotech which offers Problem Solving Articles around the globe.