TikTok, the popular social media platform, has introduced a new feature called the Family Keyword Filtering Tool as part of its Family Pairing offering. This tool enables parents to connect their accounts with their teens' accounts, allowing them to set content and privacy preferences. With TikTok Family Keyword Filtering Tool, users can filter out videos containing specific words or hashtags they do not wish to see in their "For You" or "Following" feeds. This article will explore using the TikTok Family Keyword Filtering Tool effectively.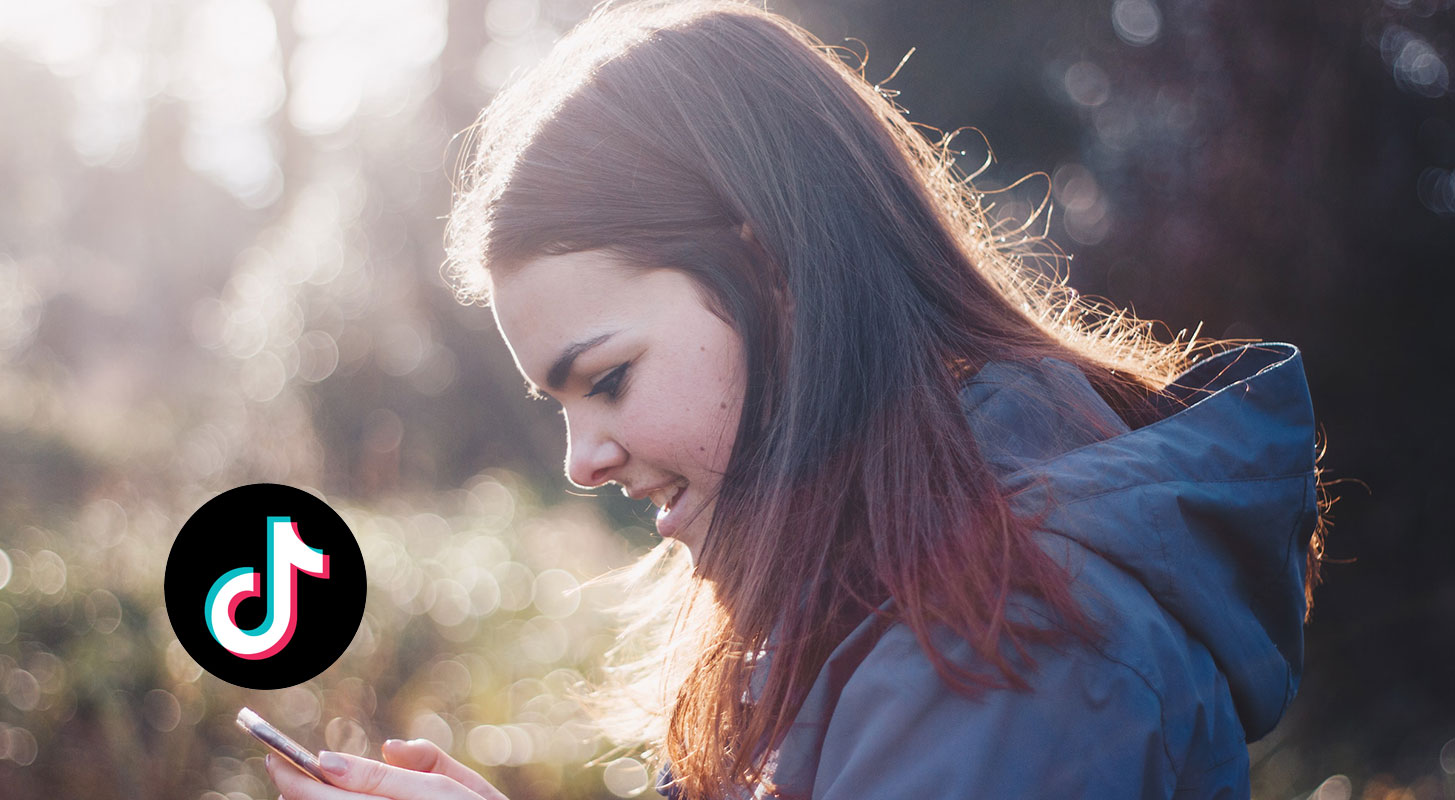 TikTok Family Keyword Filtering Tool
TikTok has become a global sensation, attracting millions of users who create and share short videos on various topics. With the platform's growing popularity, TikTok has recognized the need to provide younger users with a safer and more controlled environment. Introducing the Family Keyword Filtering Tool is a significant step towards achieving this goal.
What is TikTok Family Pairing?
TikTok's Family Pairing is a feature that allows parents to link their TikTok account with their teenager's account. By doing so, parents can manage and customize privacy and content settings on their teen's behalf. This feature gives parents greater control over the type of content their child can access while using TikTok.
Understanding Content Filtering on TikTok
Content filtering on TikTok refers to selecting or hiding videos based on specific words or hashtags. Users can tailor their TikTok experience to align with their preferences and values by enabling content filtering. This feature is especially beneficial for parents who want to ensure that their teens are not exposed to content that may be inappropriate or disturbing.
Personalized Content Filtering with Keywords
The Family Keyword Filtering Tool takes content filtering to a more personalized level. In addition to TikTok's existing Content Levels system, which restricts mature or complex content for users aged 13-17, parents can now add specific keywords to filter further the videos their teen can view. This personalized filtering layer enhances the safety and appropriateness of the content presented to young TikTok users.
TikTok Account Restrictions by Age
TikTok has implemented different account restrictions based on the user's age to maintain a safe and age-appropriate environment. Here are the account restrictions according to age group:
Under 13: Users under 13 can watch videos but cannot search for or comment on them. They are also prohibited from posting their videos or gaining followers, and their data is not collected.
13 to 15: Users aged 13 to 15 have private accounts by default. They can create and share videos, but only their approved friends can see and comment on them. They cannot use the duet or stitch features to make new videos, and direct messages are disabled.
16 to 17: Users aged 16 to 17 can have public accounts, live stream, and send direct messages. However, they cannot make purchases or send and receive digital gifts.
The Launch of TikTok's Youth Council
In addition to introducing the Family Keyword Filtering Tool, TikTok has announced its plan to establish a global Youth Council later this year. This council aims to gather insights from TikTok users directly and gain a better understanding of their experiences. By listening to the community, TikTok can make informed decisions and implement changes that enhance safety and improve the overall user experience.
How to Enable Family Pairing?
Enabling Family Pairing is a straightforward process. Follow these steps to link your account with your teen's account: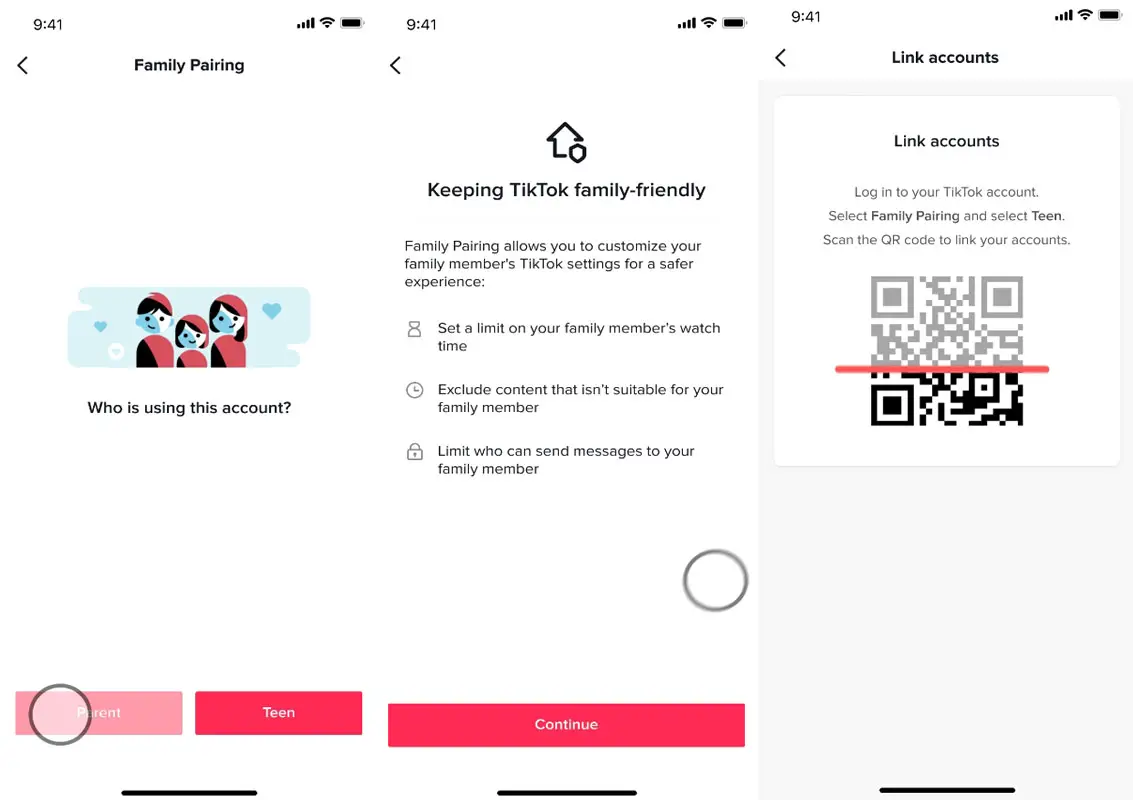 Open the parent's TikTok account.
Go to the profile section by tapping the person icon in the bottom right corner.
Tap the three dots in the upper right corner to access the settings.
Navigate to the Family Pairing option and select "Continue."
Choose "Parent" when asked who is using the TikTok account.
A QR code will appear on the screen.
Now, ask your teen to follow these steps on their TikTok account:
Log into TikTok using their account credentials.
Go to the settings and select "Family Pairing."
Choose "Teen" and scan the QR code displayed on the parent's device.
Select the child's account that matches the QR code.
At this point, you can adjust the settings according to your preferences.
Using the Family Keyword Filtering Tool
Once you have enabled Family Pairing, you can utilize the Family Keyword Filtering Tool to add an extra layer of content filtering for your teen. Here's how you can use this tool effectively: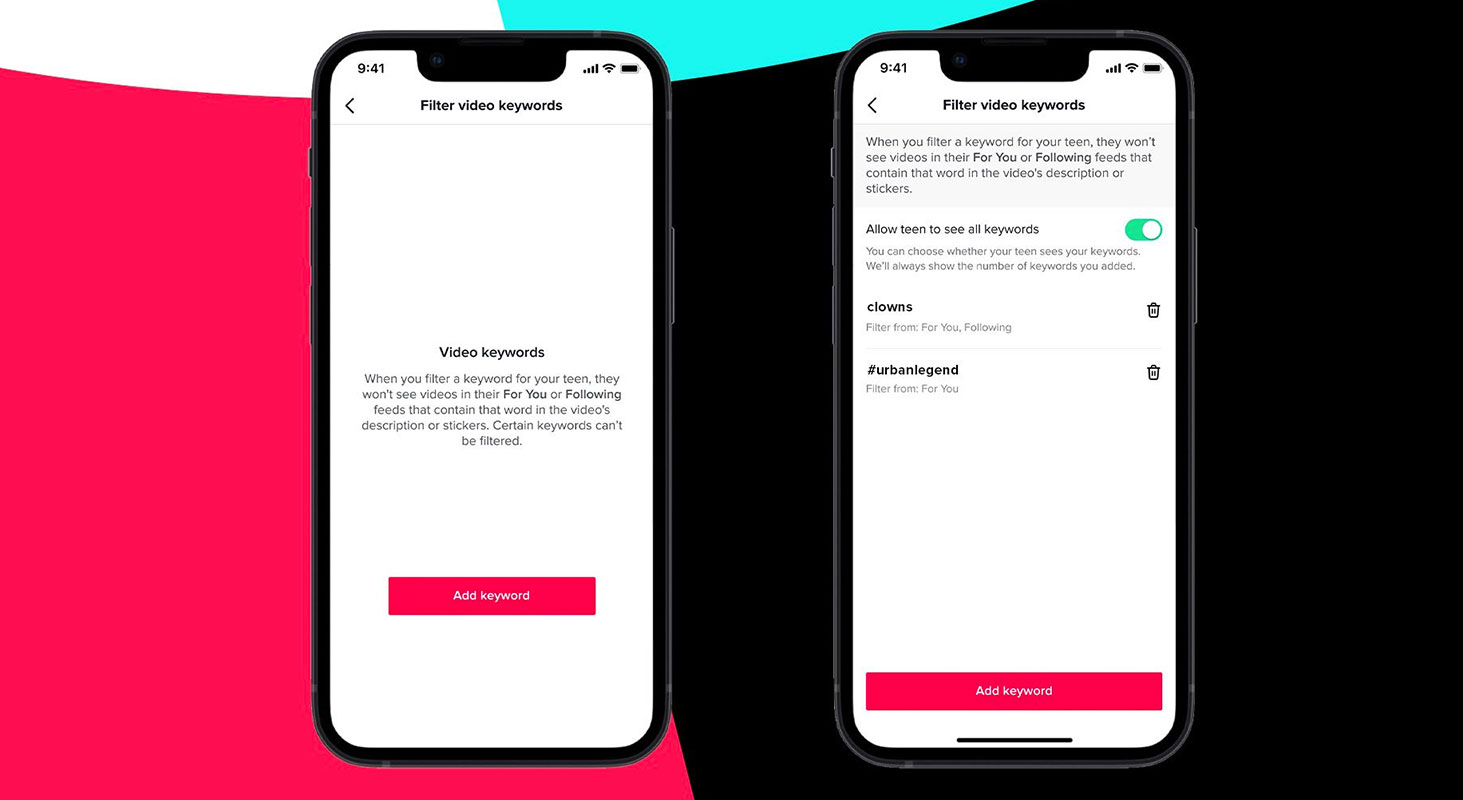 Access your TikTok account with Family Pairing enabled.
Go to the settings and find the Family Keyword Filtering section.
Add the keywords you want to filter from your teen's "For You" and "Following" feeds.
Save the settings, and TikTok will ensure that the videos containing those keywords are not displayed to your teen.
FAQs
Can I use the Family Keyword Filtering Tool without enabling Family Pairing?
No, the Family Keyword Filtering Tool is only accessible through the Family Pairing feature. To utilize this tool, you must link your account with your teen's.
Are the keyword restrictions applicable to all users or just teenagers?
The keyword restrictions set using the Family Keyword Filtering Tool are specific to the linked teen's account. Other users will not be affected by these restrictions.
Can I modify the keyword restrictions at any time?
Yes, you can modify the keyword restrictions whenever you deem necessary. Access the Family Keyword Filtering settings and make the desired changes.
How effective is the content filtering on TikTok?
While TikTok's content filtering is designed to be effective, it may not be perfect. The platform continually improves its algorithms and filters to enhance user safety, but some content may slip through the system. It is always recommended for parents to actively engage in monitoring their teen's TikTok usage.
How do I disable Family Pairing?
If you wish to disable Family Pairing, you can go to the settings and navigate to the Family Pairing section. Follow the provided instructions to unlink your account from your teen's account.
Wrap Up
TikTok's Family Keyword Filtering Tool, coupled with the Family Pairing feature, empowers parents to provide a safer and more controlled TikTok experience for their teens. By utilizing content filtering and personalized keyword restrictions, parents can significantly reduce the chances of their teens encountering inappropriate or jarring content. TikTok's commitment to safety is further emphasized by the upcoming establishment of a Youth Council, reflecting its dedication to actively listening to its user community.
TikTok's Family Keyword Filtering Tool is a valuable addition to its Family Pairing offering, allowing parents to take control of their teen's content and privacy settings. By utilizing this tool and following the outlined steps, parents can enhance their teen's safety while using TikTok. Parents must stay engaged and proactive in ensuring a positive and appropriate TikTok experience for their children.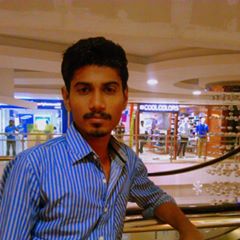 Selva Ganesh is the Chief Editor of this Blog. He is a Computer Science Engineer, An experienced Android Developer, Professional Blogger with 8+ years in the field. He completed courses about Google News Initiative. He runs Android Infotech which offers Problem Solving Articles around the globe.