Samsung Flagship mobiles are costlier compare with other same specs mobile in the industry. Samsung has its high-value mobile in the "S" series. But after Samsung released the Flip series, It becomes the costliest series in Samsung. Compare with other mobile sales; The Flip series is not getting much attention till now. The major reason is price, and people still didn't consider flip phones as their daily devices. To make more sales, Samsung allowed users to trade Two of their mobiles during Samsung Galaxy Z Fold 3/Z Flip 3. When you trade-in Two mobiles, You can get a Flip series phone at the price of around $1000 based on the model you exchange.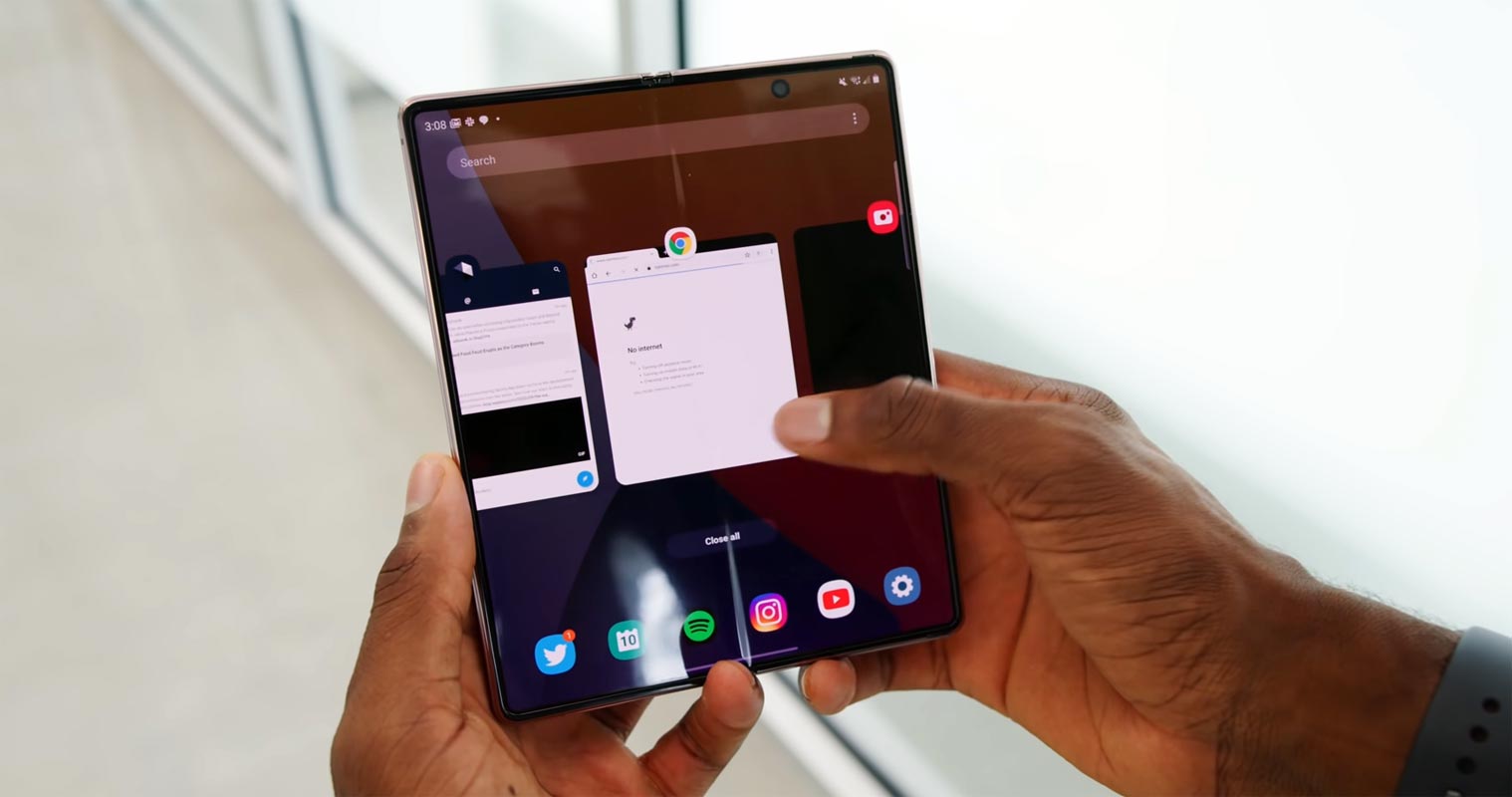 Many of us love using the latest devices from a particular brand; for some people, it's Xiaomi; for some others, it's Samsung, and for some other ones, it's Apple. Whichever you prefer, there's nothing bad about that.
However, as an ardent smartphone user, you should understand that not all pricey phones are worth buying. But sadly, you'd only get to know after you have already bought, so what should you do? Trade-in for another? Okay, now, we got you.
Samsung lets you trade in your old Galaxy phones to complete a purchase for its new Galaxy Z Fold 3 or Z Flip 3. Does it look like a deal you're interested in? Here are the details.
Samsung's New Trade-in Programs Let's You Submit Two Old Galaxy Devices During the Purchase of Samsung Galaxy Z Fold 3/Z Flip 3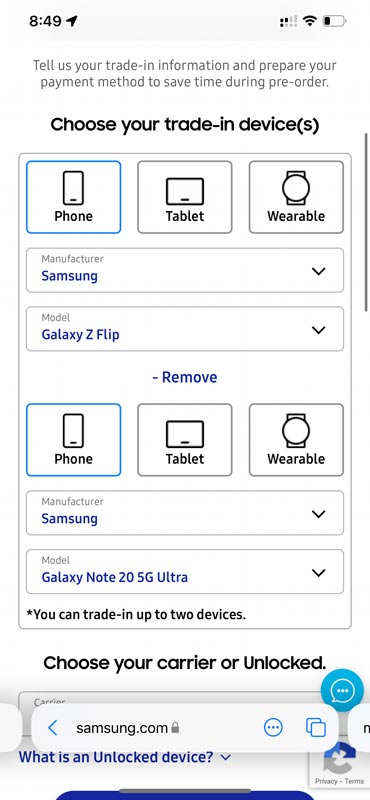 While trade-in may never be an option for some guys, it is the best and safest way to get rid of an older flagship device for a new one that promises better performance and power. Recently, Samsung published a "reservation link" for its upcoming flagship launch in August this year.
When you follow the reservation link and fill in the form, you'd be allowed to trade in two devices. This was confirmed by several people in the US, as reported by Android Police.
You've been hearing (and possibly participating) in trade-in offers, but this is actually the first time; Samsung allows its customers to submit two devices for an upcoming one. It's one good step in the right direction. What can we say?
The most surprising part of this trade-in program is that you can bring any device from other manufacturers (not just Samsung Galaxy devices). Maybe it's time to check your drawers and do some cleanup to reduce the cost of owning one of the most anticipated flagship devices of the year. It is not limited to only mobiles. You can Trade-in Tablets and Wearables too.
Well, you don't need to bother; Samsung would definitely find several useful components in your trade-in devices and would pay you relatively – reducing the cost from the price of the new flagship to launch. Literally, this looks like a win-win situation for both parties.
How to Trade-in Two Mobiles and Buy Samsung Galaxy Z Fold 3/Z Flip 3?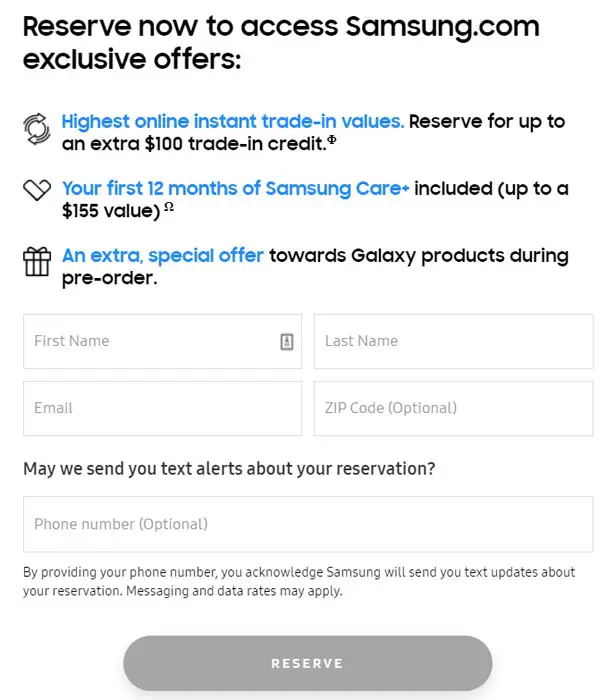 Currently, the trade-in is active, and you can follow the reservation link to fill the form and submit your devices. If you're a fan of Samsung flagships, this is just an opportunity to save some bucks and get hold of the next big device from the top tech giant, Samsung. You can trade in any popular mobiles, Tablets, and Wearables.
What Samsung Devices Will Launch in August?
According to several news and rumors, we expect Galaxy Z Fold 3 and Z Flip 3 to launch on August 11 – just a few weeks to go. After that, the next devices to expect are Galaxy Watch 4 and Buds 2. You can get any other these at a discounted offer, thanks to the estimated cost of the devices you'd trade-in.
Wrap Up
Allowing Two mobiles trade-in is a good idea. It will allow more users to get interested in the Flip series phone. Samsung is going to release third-generation of these Flip and Fold phones. But still now, other than the techies and reviewers, Regular user purchase is not enough to make it popular. Since it is a new structure, We can expect good feedback from the Flip 3 series. Now, would you participant in the offer? What devices are you looking to submit? Interestingly, a screenshot showed that you could also submit tablet devices and wearables. That's awesome, one of a kind, and really impressive. We'd keep you updated always.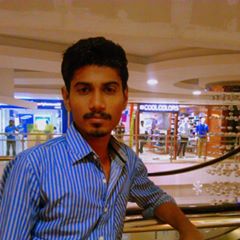 Selva Ganesh is the Chief Editor of this Blog. He is a Computer Science Engineer, An experienced Android Developer, Professional Blogger with 8+ years in the field. He completed courses about Google News Initiative. He runs Android Infotech which offers Problem Solving Articles around the globe.