Samsung is among the top best manufacturers of mobile devices globally. Also, the company is known for manufacturing handy and reliable consumer electronic gadgets/devices. In this story, I try to explain the struggles and wins, which makes Samsung as One of the Successful Mobile Manufacturers in the Industry. Samsung is a South Korean tech company founded in 1938 by Lee Byung-Chul. Its headquarters is also located in South Korea (Samsung Town, Seoul). Over the decades, the company has expanded sparingly across many sectors and have recorded tremendous success, still recording till date. There are plenty of decisions like Chose Android, Correct Hardware, and Introducing New line of Mobiles beyond this Success. We are going to discuss as much as possible in every angle.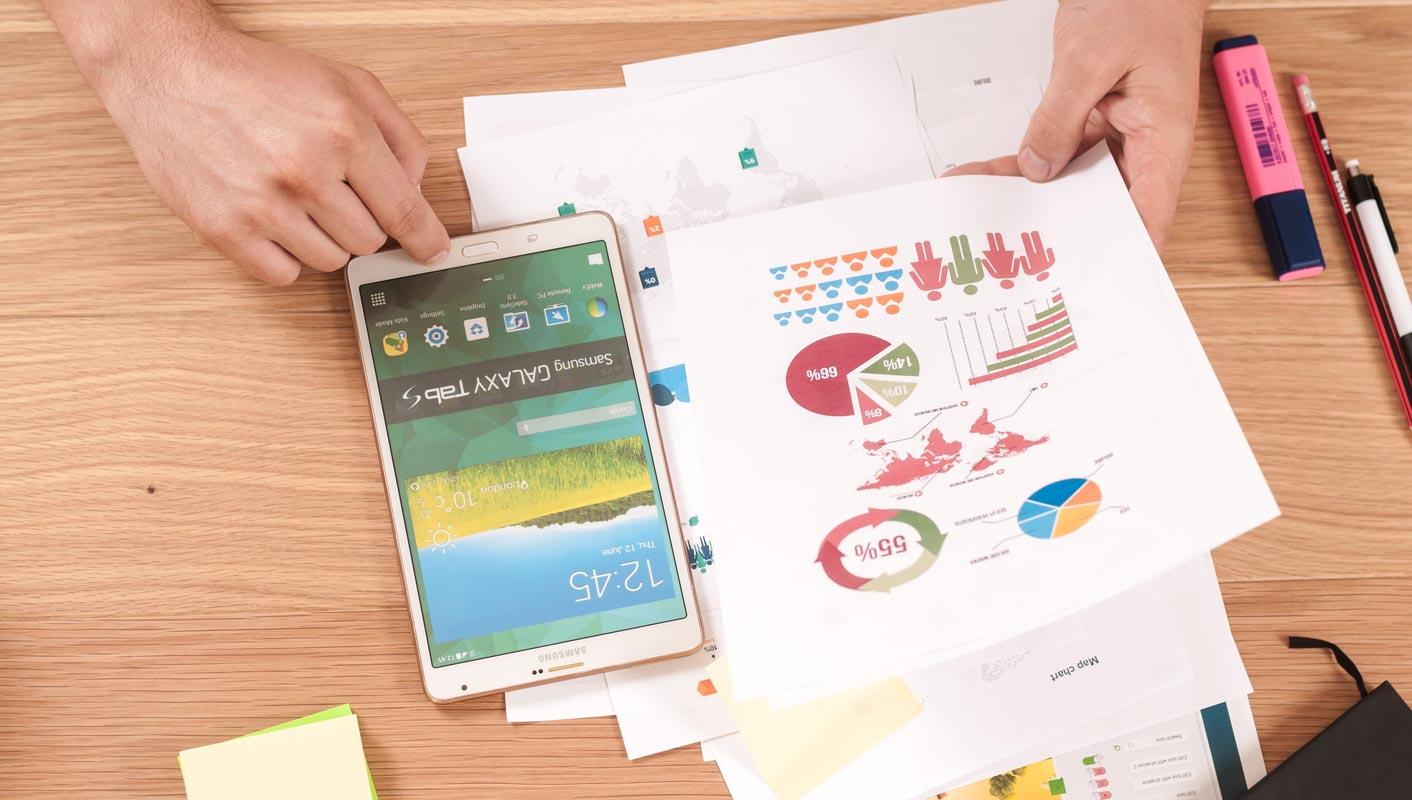 Coming to the electronics aspect of Samsung conglomerate (mobile especially), the most popular name or rather devices are the ones labeled Samsung Galaxy. This line of devices debuted in 2010, and it consists of a bunch of series such as the Samsung Galaxy S Series, J Series, A Series, M Series, and Note Series. All these series came to existence over time.
Getting to Know Samsung Galaxy Smartphones and the Success Story
As said earlier, the first Samsung Galaxy device debuted in 2010. However, the company also manufactures branded smartphones tagged Samsung Duos. Galaxy devices are packed with the latest mobile technologies at the time of their release; this is one of the reasons people always go for Galaxy devices. Well, Galaxy Series didn't just come out from nowhere and starting making waves; many challenges confronted the first Galaxy devices. However, over time, Samsung has improved on this series, and now it is a blast.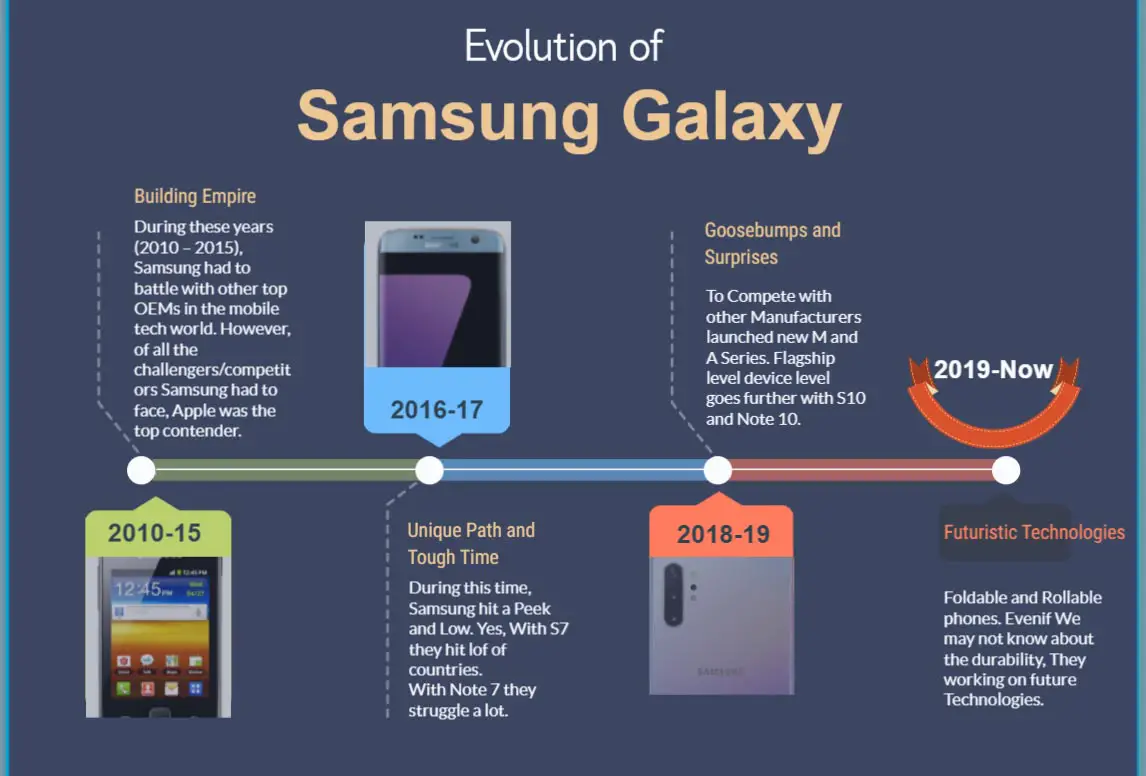 2010 – 2015: The first Samsung Galaxy and its successors faced many challenges
The early success happened when they chose Android as their Smartphone OS, by giving up their In-House OS- "Bada." They find Android OS will be a Major in the mobile industry. It was in March 2010 that Samsung announced its first Galaxy smartphone which ran on Android Éclair 2.1. The device came with a 512MB RAM chip coupled with 1500 mAh battery. However, the OS can be upgraded further to Gingerbread 2.3. This first Galaxy device is the Samsung Galaxy S; it hid a Samsung Exynos 3110 processor chip inside a full plastic body.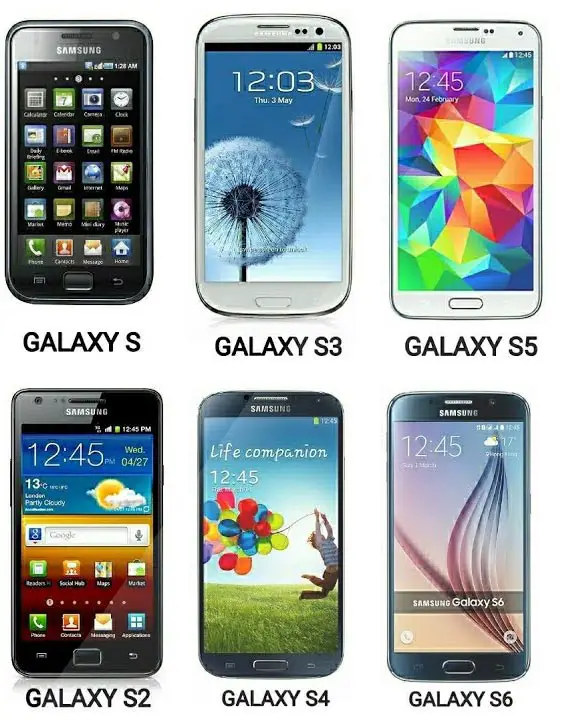 Subsequently, Samsung launched Galaxy S2, S3, S4, S5, S6, Note 2, Note 3, Note 4, and many other models between 2011 – 2015. Each of these Galaxy devices was launched with higher specs to their predecessors. Also, there were visible changes to the design of Samsung Galaxy devices (as new models kept showing up).
During these years (2011 – 2015), Samsung had to battle with other top OEMs in the mobile tech world. However, of all the challengers/competitors Samsung had to face, Apple was the top contender. Although the first Apple smartphone was launched in 2008, it became a massive issue to Samsung, as many people tend to prefer iOS to Android. Also, Apple's iPhone seems to come with more premium specs, flaunt sleek aesthetics, and includes other patented apps/technologies.
Notwithstanding the tough challenge by Apple and HTC, Samsung Galaxy devices maintained the top position in the market.
Competition Time (2014)
At MWC (Mobile World Congress) held in 2014 in Barcelona, the company claimed, it had sold more than 100 million units of Galaxy S smartphones. No other flagship series from any OEM had hit this milestone within the specified time frame (4 years).
However, at this time, Chinese manufacturers like Xiaomi and OnePlus were already making low-priced premium smartphones that could compete with Apple's iPhone and Samsung Galaxy Series. Xiaomi's rise led to the decline and slight failure of Samsung Galaxy in China. Since Android OS powers Xiaomi smartphones and come with fast processors, many people loved them, and Xiaomi was named the best brand of the year.
2016 – 2017- Peek and Drop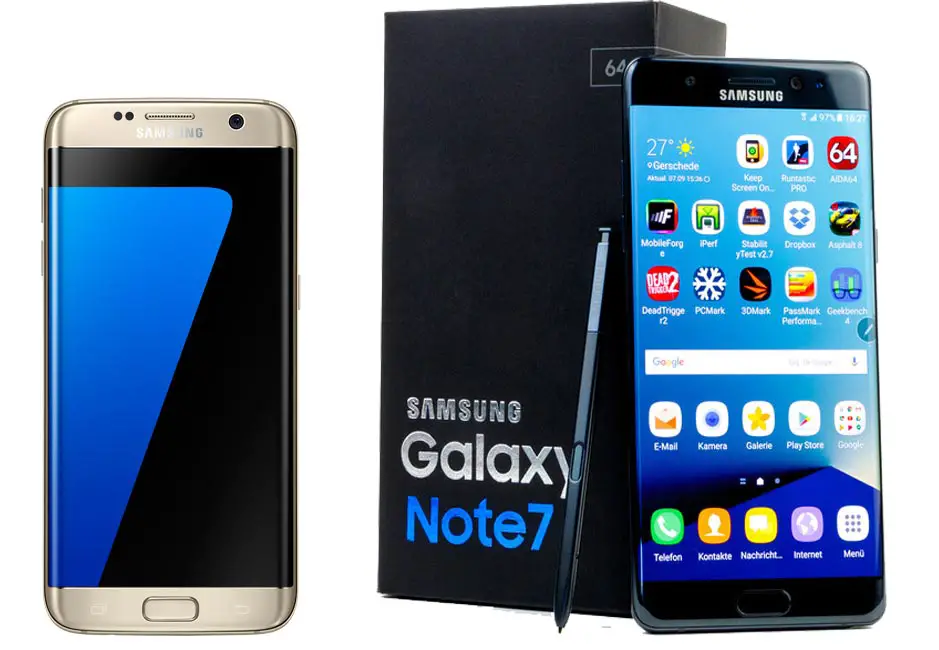 2016 gave birth to Galaxy S7, the particular model that noised Samsung's Galaxy S series abroad. S7 and its variants were very popular before and after their launch. The devices packed almost all the bleeding-edge mobile technologies available at the time of their release. Also, Galaxy A9 and Note 7 were launched in this year; they were both flagship devices with amazing specs.
Between 2016 and 2017, a couple of smartphones was released under different series of the Samsung Galaxy Brand. Mainly, Galaxy Note 7 was the first Samsung Galaxy smartphone to come with a USB-C connector. It is also the last phone in the Galaxy Note Series to have a home button. It is important to note that Samsung started the phablet industry with the launch of its Galaxy Note Series.
Samsung Galaxy Note 7 Incident (2016)
The end of 2016 is not good for Samsung. Due to the Battery fault in Note 7, some devices got fire. But as a safety measure, Samsung recollects all the mobiles from users; They gave S7 or S7 edge with the Free Coupons. This is a big move from Samsung. They estimate a 33% drop in revenue because of this incident. But, Samsung doesn't hesitate to accept the mistake and concern about user safety. Most of the People thought It would hurt the market. But they raised again, and even gain trust with their action.
When Samsung Galaxy Note 7 announced there are 200,000+ units are Pre-Booked. If Note 7 happened at expected, It might break many records. This mobile is completely revamped compare with other designs. After recalled all mobiles, Samsung released the same mobile with the New Battery and this mobile is called as "Samsung Galaxy Note FE (Fan Edition)." It is limited to Korea Regions. People thought it would be a No Care Mobile. Beauty is it receiving regular patch updates and Major upgrades.
2018 – 2019- Learned to survive for future
By 2018, the company had already won up to 6 unique awards in India as the best smartphone brand. Also, as usual, Samsung launched a variety of models into its various Galaxy series; these included Samsung Galaxy Note 9 and Note 10, Galaxy A8/A9/A10, Galaxy M10/20/30, and more. The truth is that Samsung maintained its constant release of smartphones.
Things You can learn from Samsung with their Mobiles
Beyond Story, you can learn a lot from Samsung, and We should use them in our life.
Learn to Adapt
Unlike Old Nokia, Samsung doesn't keep fight with their OS; They traveled with the user and Market Pulse. Yes, Samsung Initially has Bada OS, which is used in most of the mobiles. Now, they are using Tizen OS in some mobiles. But, selected Android as their OS is a Big Step in the Samsung Market.
Keep Fighting
When a lot of new Manufacturers like Xiaomi, Oppo, and Vivo comes with the latest mobiles, Samsung Always comes with some new ideas. The problem is they are on the Same Platform- Android. Think how hard it is to survive in the same area.
Accept Fault and Move on
When the Note 7 incident happened, everyone thought Samsung would go Down. But they came with a lot of new ideas and earned their trust, and now they become one of the Giant Manufacturers in the mobile industry. If you are a Samsung user, you may not be happy with the Old TouchWiz and Samsung Experience UI. The recent One UI is better than most of the Custom Skin OS. Samsung ticks every expectation in the user Checklist.
Keep Innovating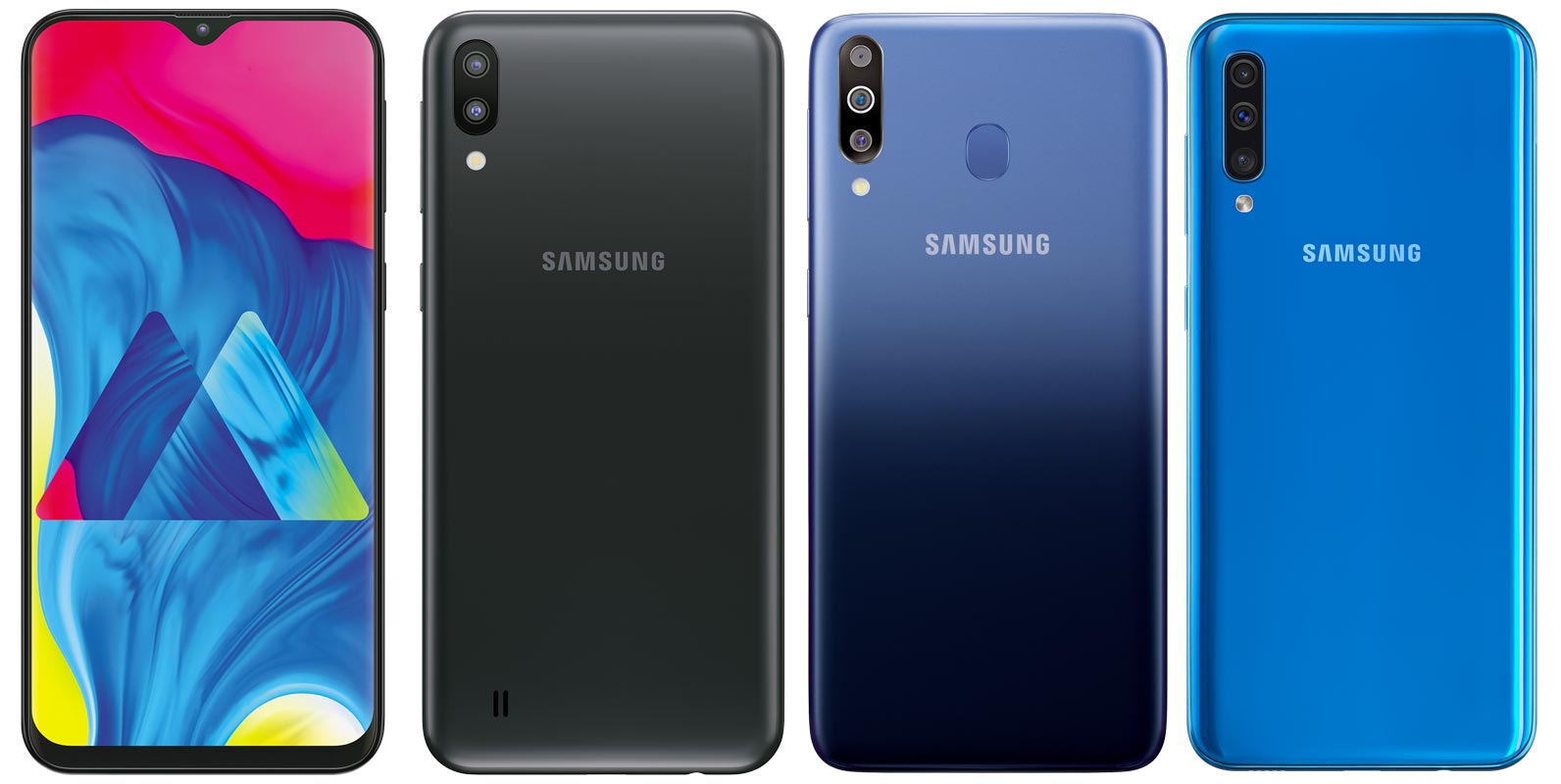 Their primary competitors are in Mid-range mobiles. Other manufacturers come with a lot of features in the budget, with some compromise on LCD Displays and other specs. Samsung has a better display in the Industry and Good hardware. So, Techies thought Samsung couldn't give both Quality and Budget. They Introduced new "A" and "M" Series which have Two or three cameras, In-Display Fingerprint sensor, AMOLED Displays. All in within Budget and worth money.
Conclusion
Samsung Galaxy smartphones/phablets are among the best Android devices you can use. They come with original and attested specs; plus, they support a variety of cutting-edge features that are looking good. Beyond the success story of a Company, There are plenty of incidents and ideas we can learn from them. I hope this article will give you some information about some things. If you want to add some elements or I missed any, comment below. I will try my best to provide a lot of things in the future. If you like this article, you can also read OnePlus Success Story.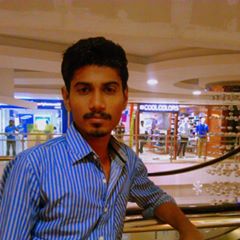 Selva Ganesh is the Chief Editor of this Blog. He is a Computer Science Engineer, An experienced Android Developer, Professional Blogger with 8+ years in the field. He completed courses about Google News Initiative. He runs Android Infotech which offers Problem Solving Articles around the globe.