In the dynamic realm of podcasting, Spotify stands at the forefront, consistently pushing boundaries with groundbreaking features tailored to elevate the auditory journey. Among these, the advent of auto-generated Transcripts on Spotify Podcasts emerges as a game-changer, heralding a new era of accessibility and interaction. This transformative development, poised for a broader release to content creators, holds the potential to redefine our relationship with podcasts. Seamlessly converting spoken words into written form bridges gaps, opening doors for a diverse audience spectrum. The incorporation of transcripts empowers people who are hard of hearing and enriches the experience for all listeners, facilitating comprehension, searchability, and deeper engagement. Spotify's commitment to innovation reaffirms its position as a trailblazer, shaping the future of audio content consumption.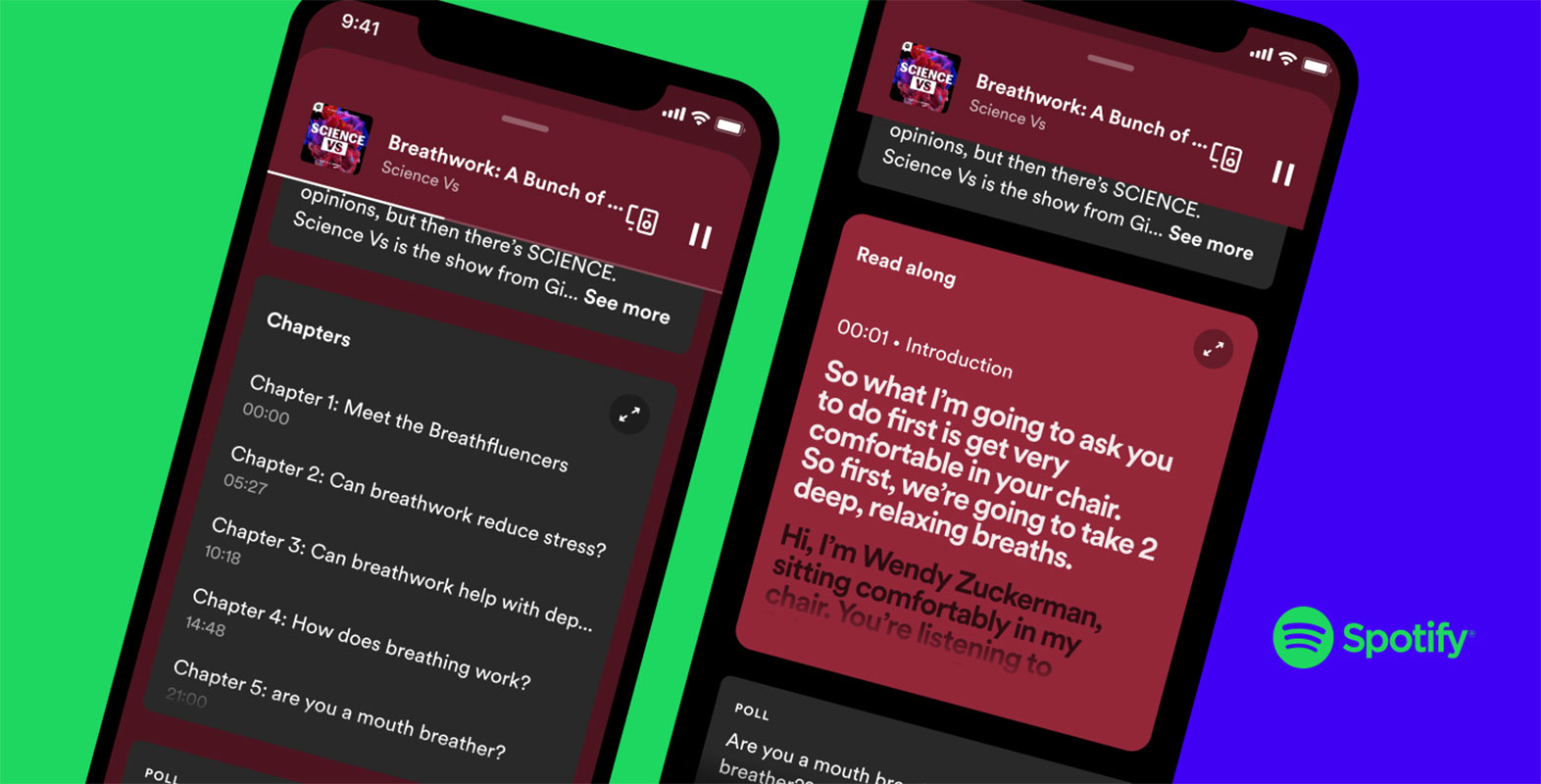 The Next Frontier: Auto-Generated Spotify Transcripts on Podcasts with Visual Sync
With this groundbreaking addition, Spotify enables creators to provide text transcripts for their podcast episodes. What sets this apart is the seamless synchronization with the audio. Listeners now have the option to visually follow along as the podcast episode progresses, effectively bridging the gap between auditory and visual learning styles.
View Auto-Generated Transcripts on Spotify Podcasts
Accessing the transcripts is an intuitive process. Scroll beneath the podcast player to find the designated "read along" section. This user-friendly design ensures that the transcript is easily accessible without any hassle. This accessibility caters to a broader audience and allows users to skip sections or revisit key points with unparalleled convenience.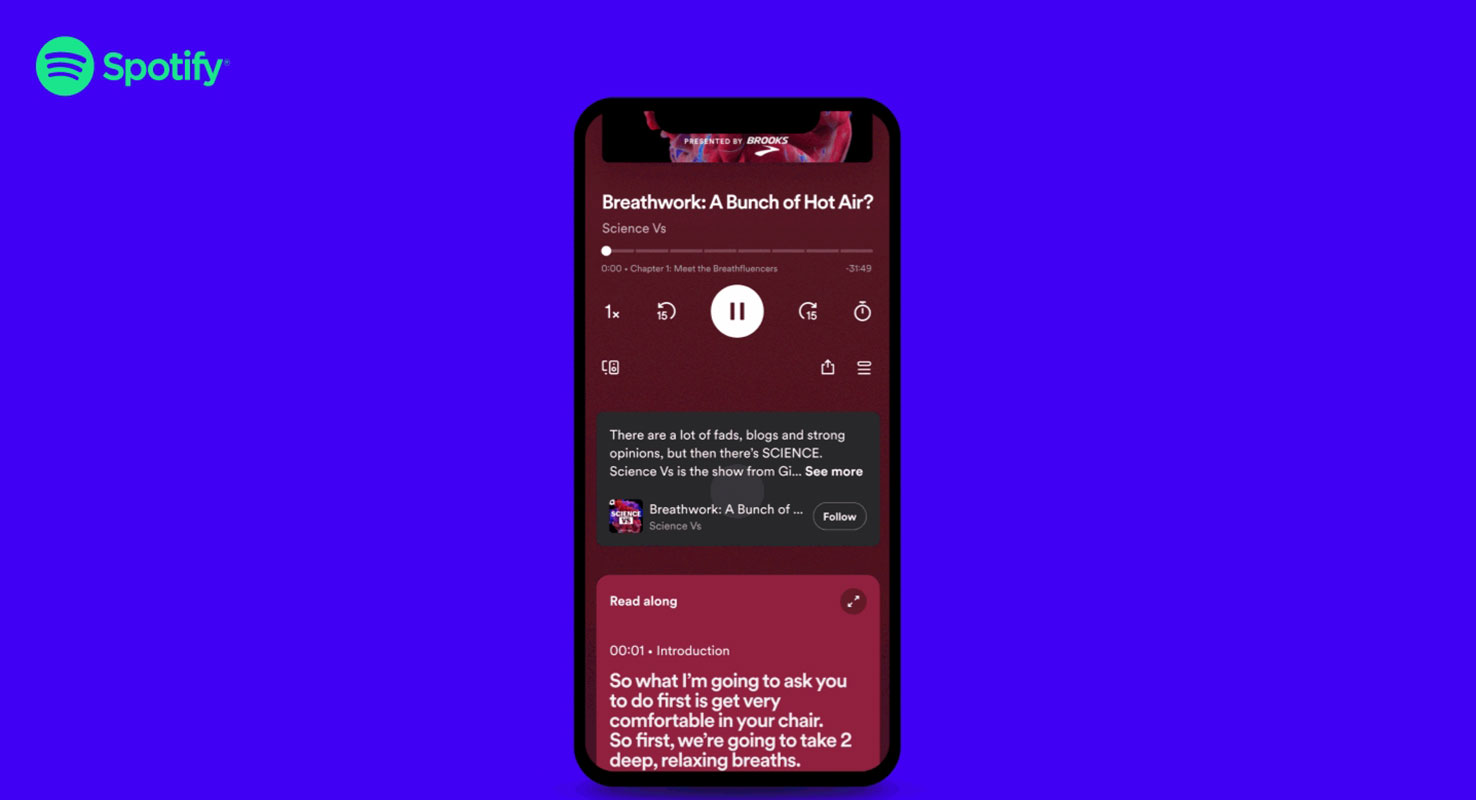 Enriching the Podcast Experience: Chapter Navigation
As if auto-generated transcripts weren't game-changing enough, Spotify also introduces chapters for mobile podcast listeners worldwide. Creators can now add time-stamped chapters to their shows. These chapters serve as concise previews of specific segments, allowing listeners to cherry-pick topics of interest or dive straight into the heart of the content.
Empowering Creators: Media Integration
Looking ahead, Spotify envisions an even more robust transcript feature. Creators will have the capability to augment their transcripts with media elements. This could prove invaluable when describing visual content or incorporating multimedia into their podcast episodes. The potential for creativity and engagement is boundless.
The Multilingual Revolution: AI-Generated Voice Cloning
In tandem with the transcript update, Spotify is also unveiling an AI-generated voice cloning tool. Leveraging OpenAI's cutting-edge Whisper technology, this tool enables creators to translate their podcasts into multiple languages. Initially available for English-language podcasts, Spanish, French, and German translations are slated to follow in the coming weeks.
FAQs
How can I access the transcripts on Spotify?
To access transcripts, scroll down beneath the podcast player and tap into the designated "read along" section.
Can creators integrate media into their transcripts?
Spotify envisions a future where creators can enhance their transcripts with multimedia elements, providing a more immersive experience.
What are time-stamped chapters, and how do they work?
Time-stamped chapters allow creators to provide brief descriptions of specific podcast segments, enabling listeners to navigate the content easily.
Which languages are currently supported by the AI-generated voice cloning tool?
Initially, the tool supports translations for English-language podcasts. However, Spanish, French, and German translations are on the horizon.
How does the auto-generated transcript feature enhance accessibility?
The feature enables auditory and visual learners to engage with podcast content, offering a synchronized text version alongside the audio playback. This makes podcasts more inclusive and convenient for all listeners.
Wrap Up
In a resounding move, Spotify is revolutionizing the podcasting sphere by implementing auto-generated transcripts and chapter navigation. This strategic leap forward showcases Spotify's unwavering dedication to fostering accessibility and driving innovation within the audio content realm. Including auto-generated transcripts is a monumental stride towards inclusivity, breaking down barriers for individuals with hearing impairments and facilitating a broader audience reach. Simultaneously, chapter navigation grants listeners newfound control and convenience, allowing them to navigate through episodes, enhancing the overall experience seamlessly. 
By placing these tools in the hands of creators, Spotify is empowering them to craft more immersive, engaging narratives. This concerted effort to amplify the podcasting landscape exemplifies Spotify's commitment to pushing boundaries and reshaping the future of audio content consumption, ultimately forging a more vibrant and interconnected community of creators and listeners.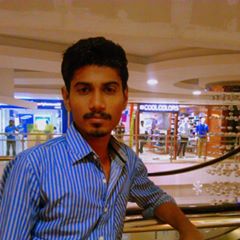 Selva Ganesh is the Chief Editor of this Blog. He is a Computer Science Engineer, An experienced Android Developer, Professional Blogger with 8+ years in the field. He completed courses about Google News Initiative. He runs Android Infotech which offers Problem Solving Articles around the globe.