Unless users point out the critical need feature, Manufacturers and Developers don't know that they have to add those features. Lack of Dual SIM support in Android Auto is one of those issues. Yes, There are alternate workarounds are available to make the Dual SIM calls. But, As a Native feature, it didn't become available from the Vehicle screen. You have to set up the preference from the mobile options manually. Choosing the correct SIM during driving from mobile is not a safe way. Fortunately, the New version of Android Auto brings Dual SIM support from the vehicle screen itself. When making a call, It will ask you to choose the options between them.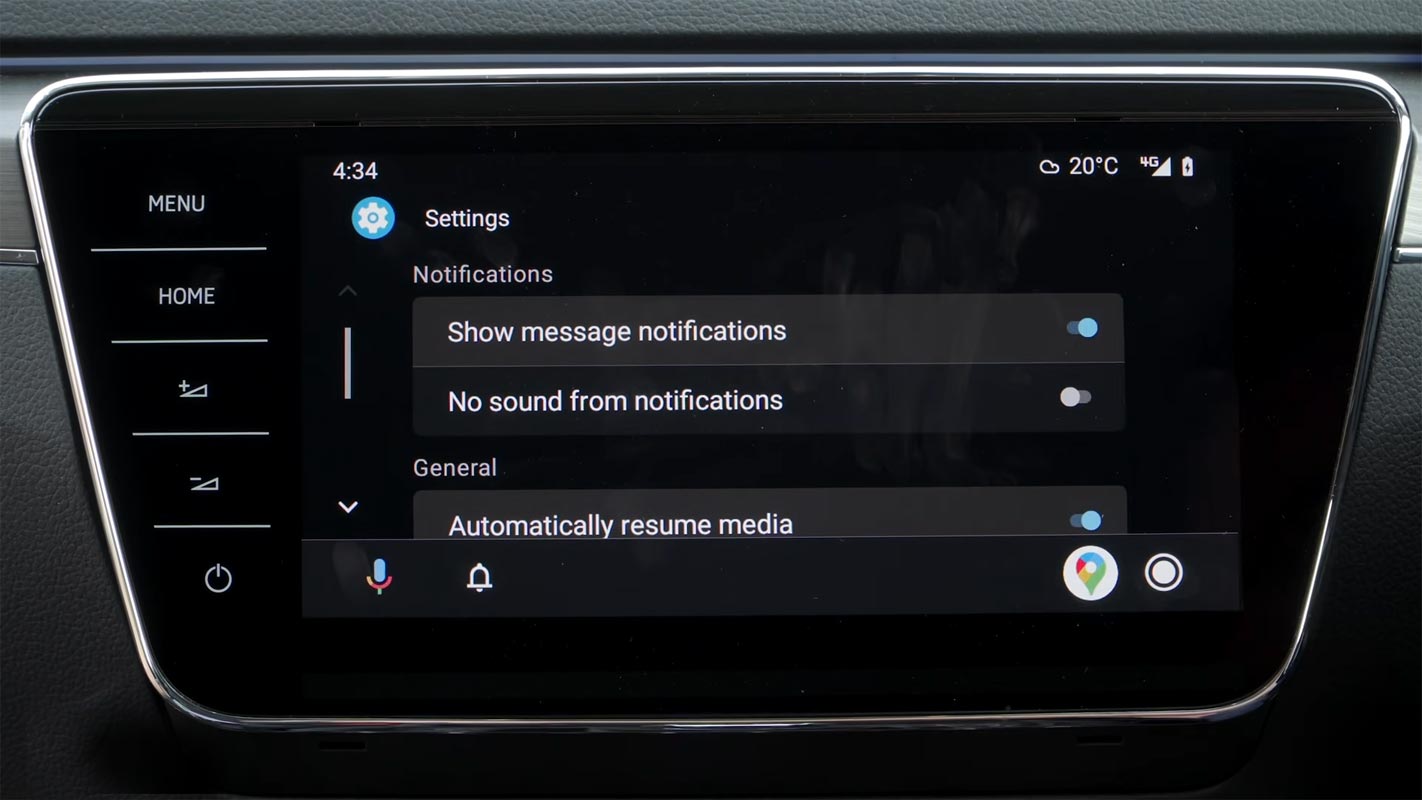 Google has begun testing a new version of Android Auto with the help of beta users, as it does every month. In other words, there's a fresh Android Auto beta build available right now that customers can download, and it comes with no release notes. Google is working to improve the Android Auto experience, including bug repairs and polishing and new features.
What is Android Auto?
Android Auto is a Google mobile program reflecting capabilities from an Android device, such as a smartphone, on a car's dashboard information and entertainment head unit. The technology can replicate some apps on the vehicle's display after paired Android device with the head unit.
How Android Auto Helps during Driving?
Android Auto allows you to use apps on your phone or in your car. Android Auto is Google's infotainment system, enabling you to obtain information from your phone without navigating it while driving. Apps, notifications, texts, music, and navigation from your phone are displayed on the car's central display rather than on your phone screen. Now you can control your Samsung SmartThings with Android Auto. Wireless For Android Auto to work, your car's head unit and smartphone must both support Wi-Fi Direct over the 5GHz band. You'll have to use a wired connection if your phone or automobile isn't compatible with wireless Android Auto.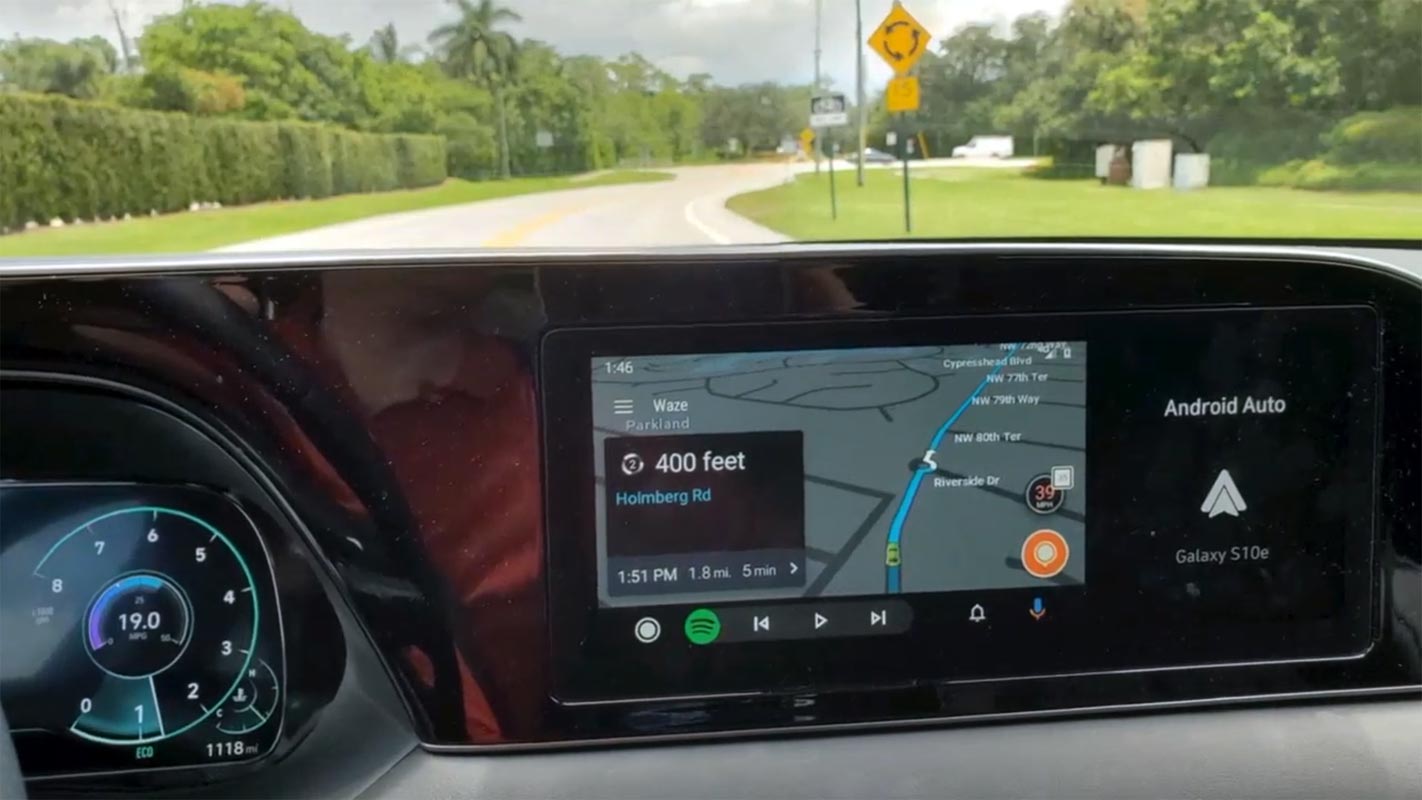 With Android Auto, you can utilize Google Maps to get voice-guided navigation, predicted arrival times, live traffic information, lane advice, and more. Let Android Auto know where you want to travel. "Navigate to work," for example, is an example of something you could say. Select the device to allow Android Auto auto-launch if your phone is already associated with your car or mount's Bluetooth.
If you receive a WhatsApp message while using Android Auto, the notice of the new message will appear on the car screen or your phone. The Google Assistant's reading of WhatsApp conversations is very literal and confined to text messages.
Official Dual SIM support in Android Auto
Android Auto now shows a pop-up allowing users to choose which SIM they want to use to make a call. Dual-SIM functionality in Android Auto would be most visible in the Phone app, where users could choose which SIM to use while creating a phone call. Previously, while starting a call, Android Auto would only use the default SIM. Android Auto now allows you to play games while parked directly from the infotainment system.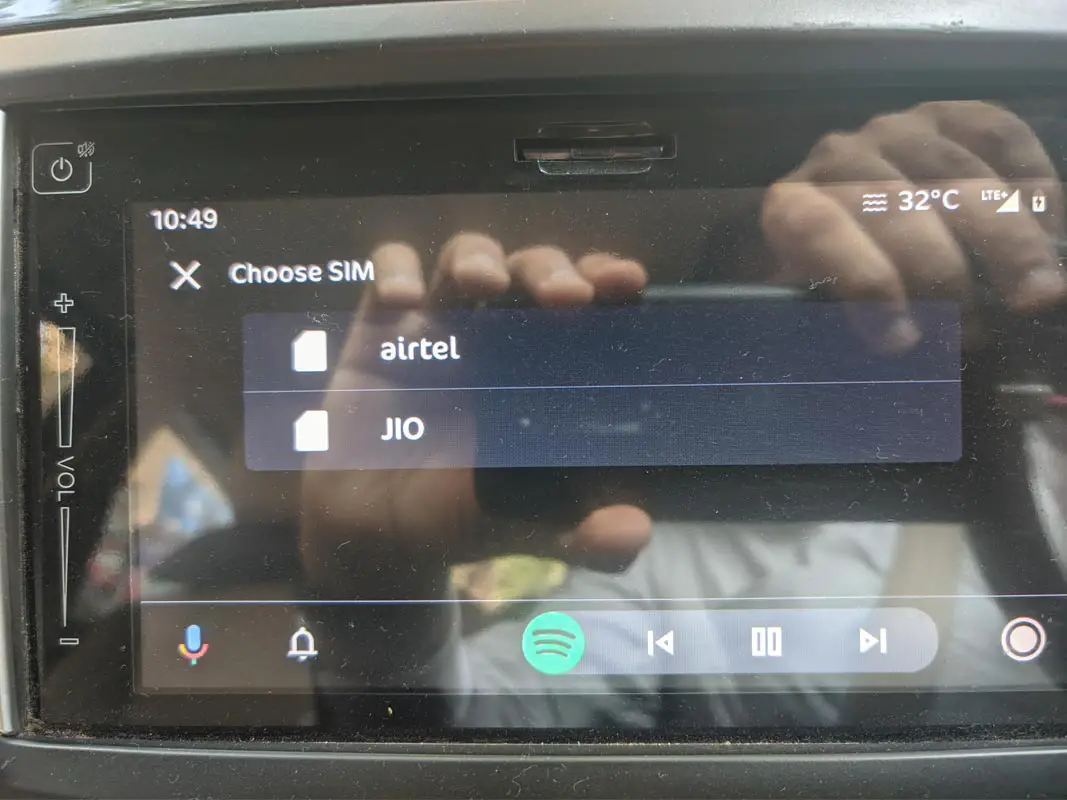 In September, Google initially announced dual SIM capability for Android Auto, and the Mountain View company claimed that it would begin rolling out the functionality in the following weeks. For people who use Single SIM, this development may not seem noteworthy. Users of Android Auto who have dual SIM phones are familiar, will undoubtedly like it.
How to use Official Dual SIM support in Android Auto?
According to the Reddit user, the dual SIM capability continues with the Android Auto App version 7.1.614554. To try it out, go to the Google Play Store and download the current version of Android Auto. If the update isn't available in your area, you can get the most recent APK from APKMirror.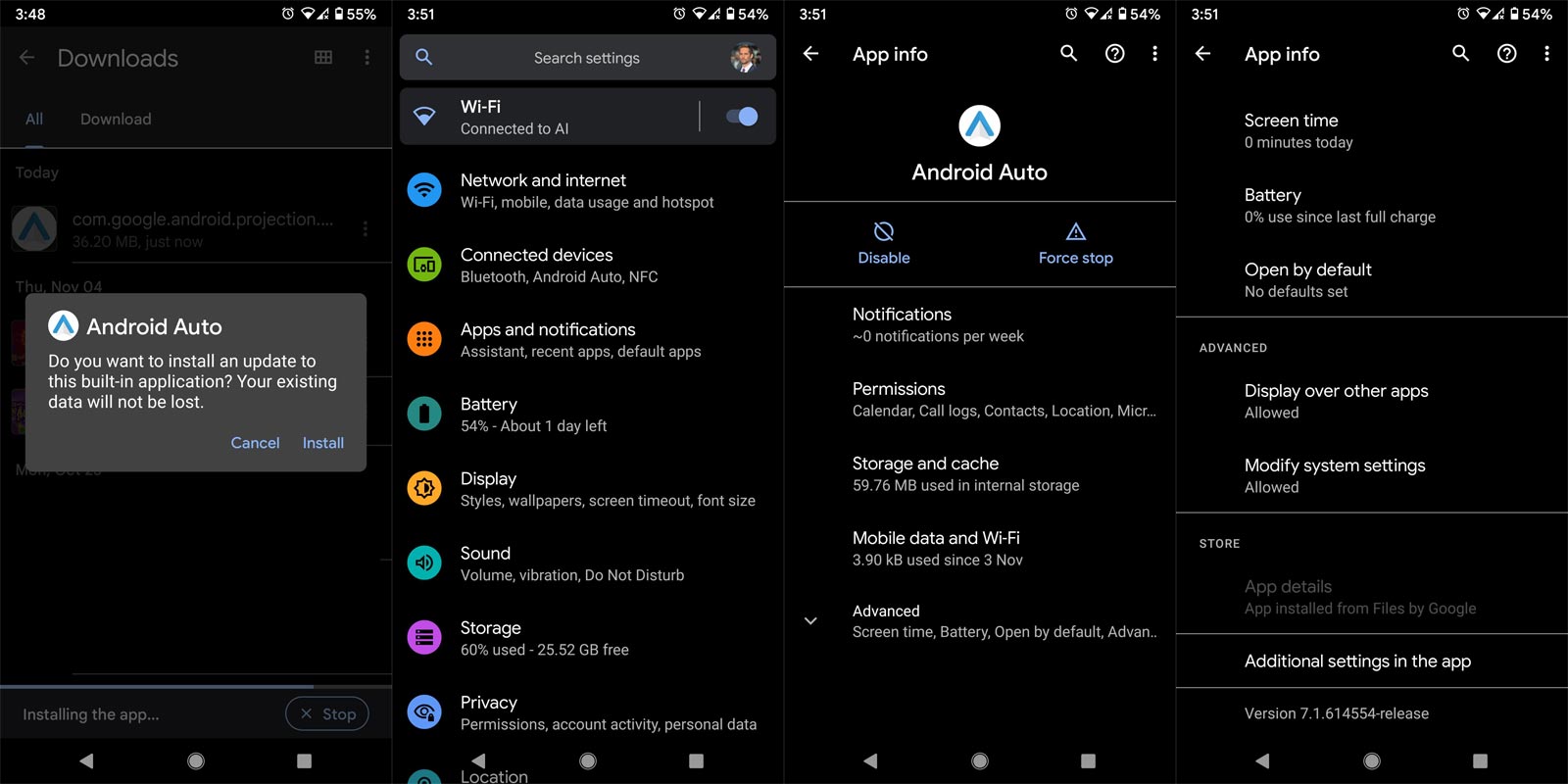 Update your Android Auto to the 7.1.614554 version using Google Play Store.
To check the Android Auto version, Go to Settings> Apps> Android Auto.
When you can't get the version from Play Store, You can sideload the app.
You should not uninstall the old app. You can sideload the app, and it will replace the currently installed version.
We will not lose any data during the installation. But it is a wise idea to backup your mobile before the process.
Wrap Up
Google always keeps pushing valuable features in all available platforms. Missing essential things can happen when a company deals with a high volume of users. That's why these companies run forums and feedback from users. We can't expect they will listen to all our requests and turn them into actions. But, When the request is reasonable, and they can do with the supportive software updates, they will do the activities for the request. We already know the request happens in the Split Screen feature in Android Auto. Dual-SIM support in Android Auto is a valuable feature. You can either set up a default SIM or opt-in for the Ask me every time option. Did you try out the new feature? Share your thoughts below.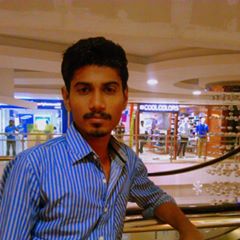 Selva Ganesh is the Chief Editor of this Blog. He is a Computer Science Engineer, An experienced Android Developer, Professional Blogger with 8+ years in the field. He completed courses about Google News Initiative. He runs Android Infotech which offers Problem Solving Articles around the globe.