Samsung is the only company available in most countries compared to any mobile company. Since they have a wide range of mobile series, They have a lot of Specs alterations, and there will always be changes in the price. Regarding flagship-level mobiles, Samsung uses Exynos processor for International versions and Snapdragon for US variants. In reality, and Performance-wise, Snapdragon is slightly better than the Exynos processor. The results always affect International users emotionally. Rumors suggest Samsung will use a powerful Exynos processor in the US variants and make all mobile variants comes under one roof. But they can't do the job during the release. Now, Samsung Galaxy S23 will only use Snapdragon 8 Gen 2 Processor. So, there are no two processor options in the upcoming flagship mobile.

Samsung Galaxy S23 will only use Snapdragon 8 Gen 2 Processor
Samsung Galaxy S23 next year may ditch Exynos chips altogether, instead using Snapdragon processors across all markets. Qualcomm could become the sole provider of chips used in Galaxy S23 smartphones, even for people living in Europe. Samsung has been experimenting with Snapdragon recently, notably launching the Galaxy S22 in India, which is traditionally an Exynos market, using Snapdragon 8 Gen 1. Snapdragon 8 Gen 1. If confirmed, it would mean that every person around the globe will have a Snapdragon-powered Galaxy S23.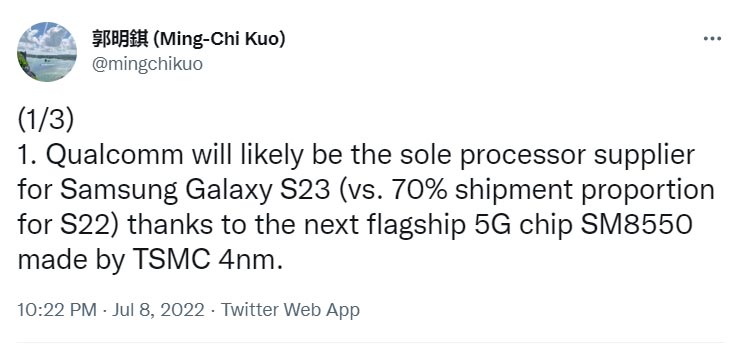 Why Snapdragon Processor?
It seems like Samsung is making its announcement to stay out of further controversy next year. The following year's Exynos 2300 won't be able to stand an equal position to the SM8550 chip, likely to launch in the form of Snapdragon 8 Generation 2in part because Qualcomm has designed it to conform to the design specifications of its fabricator, TSMC. The debut of the Exynos 2200 was complete chaos, and They poured numerous negative reviews into this year regarding the Exynos-powered Galaxy S22 phones. It appears that Samsung is trying to avoid this happening again.
Petition to Stop using Exynos processor
In 2020, Samsung supporters launched a petition which garnered hundreds of thousands of signatures demanding that Samsung cease employing Exynos chips. In a statement released at this time, Samsung stated, "The Exynos and Snapdragon processors go through the same strict and rigorous, real-life testing scenarios to deliver a constant and optimal performance over the complete lifecycle of the smartphone." The reason for this was the consistent battery performance, battery longevity, and especially the heat issues that plague the Exynos models of the Samsung flagship smartphones.
Samsung isn't done with Exynos
The company is believed to be working on the custom Galaxy-exclusive SoC. It's unlikely to be available before the Galaxy S25 by 2025. There may be a few Snapdragon-only models of Samsung phones in the next few years while Samsung Semiconductor shifts its efforts toward that special chip. For now, this is just speculation. We'll have to see.
Wrap Up
Ditching Exynos until they came with full power is an excellent decision by Samsung. The success of Samsung is they constantly adapt to trends. Also, When you keep spoonfeeding what users do not want, They will slowly move to alternative mobiles. The competition has become high in the mobile market. New mobile companies like Carl Pei Nothing begin to produce Samsung should refresh themselves and listen to users. We hope Samsung Galaxy S23 with Snapdragon 8 Gen 2 can make better sales and grab more International region users. What are your thoughts and expectations about Samsung Galaxy S23? Share it below.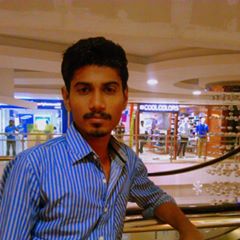 Selva Ganesh is the Chief Editor of this Blog. He is a Computer Science Engineer, An experienced Android Developer, Professional Blogger with 8+ years in the field. He completed courses about Google News Initiative. He runs Android Infotech which offers Problem Solving Articles around the globe.