There are plenty of Mobile carriers available in the USA. But all of them come under or Work on three major mobile carriers. Verizon Wireless has been one of the most popular and trusted brands among users for many years. It is a leading company that works with the help of Stocks also. As you may already know, Any decision and Finance results in the company will affect its Stock market price. After Q3 2022 result, Verizon Wireless Stock Dropped to 10-Year Low. Even though the Financial results are good, some other reasons affected the Stock low.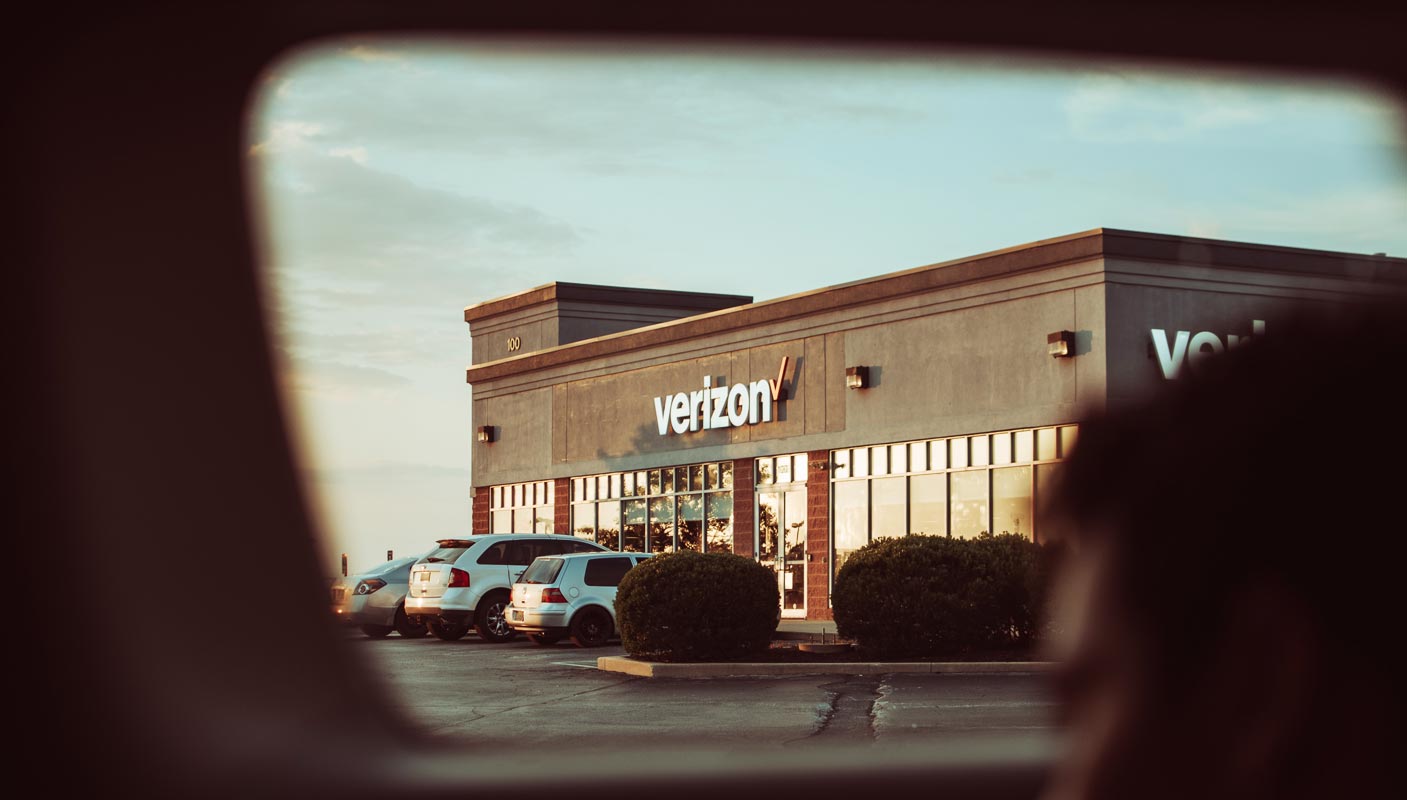 Verizon Wireless Stock Dropped 10-Year Low.
Verizon's shares fell 4.5% on 21 October 2022. Verizon dropped 4.5 percent on 21 October 2022 as investors became increasingly worried about the company's decreasing growth in its customer base.
Information about Shares and the Low Stock Price
Verizon's revenues increased by four percent yearly, up to $34.2 billion for the 3rd quarter. It was slightly higher than Wall Street's forecasted revenue in the range of $33.8 billion.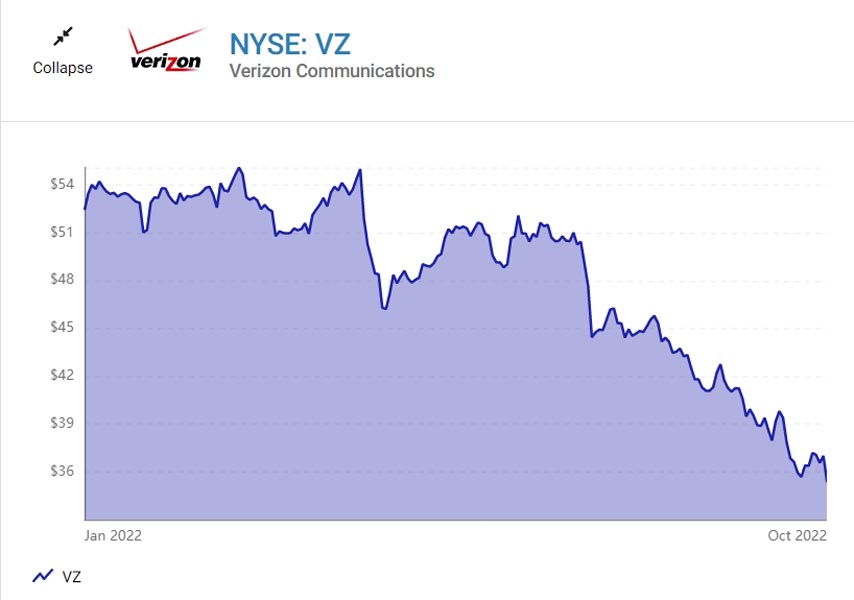 The reality is that Verizon did not gain 8,000 new postpaid phone customers who pay monthly charges and are typically among the top customers of wireless companies. Analysts had expected Verizon to announce more than 35,000 different postpaid phone numbers.
The 52-week peak is $55.51 (which appears to be a long way away). The 52-week Low was $34.55 on Friday.
The reason for the stock price decline of Verizon
The price hikes at Verizon could be a factor in its lower performance. The company recently introduced the "Economic Adjustment Cost" to specific plans for data and increased charges for other programs to help offset the rising costs.
However, these charges have not yet done much to boost the bottom line of Verizon. Adjusted earnings before interest taxes, depreciation, and amortization ( EBITDA) — a closely-watched measure of profitability for telecoms decreased by 0.4 percent up to $12.2 billion.
Verizon did report an untaxed expense of $881.1 million, which included the adjustment of pension liabilities to reflect the current market prices for securities and adjusting some assets related to the TracFone acquisition. TracFone acquisition.
Wrap Up
The Stock high and low are essential regarding any other plans for the company. It will also affect end users and different product prices. Also, Investors and other Financial related Superiors always check Stock prices for reference. Low and high is normal in Stock price because that's how Stock works. But hitting a ten-year or five-year Low is not suitable for the company. As regular users, we may think., What is the relation between the Stock and us? But it decides everything. What are your thoughts about Verizon Wireless Stock Dropped? Share it below.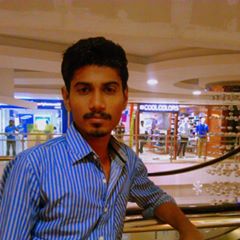 Selva Ganesh is the Chief Editor of this Blog. He is a Computer Science Engineer, An experienced Android Developer, Professional Blogger with 8+ years in the field. He completed courses about Google News Initiative. He runs Android Infotech which offers Problem Solving Articles around the globe.