As 5G networks continue to roll out worldwide, the next generation of wireless connectivity is already in the works. China is already testing ultra-fast wireless internet, achieving download speeds of up to 300Gbps. 6G connectivity is expected to produce download speeds up to 100 times faster than 5G, revolutionizing the smartphone industry and other industries such as healthcare and entertainment. However, with the potential for other countries to lead in creating 6G standards, the U.S. is concerned about its position in the future of wireless connectivity.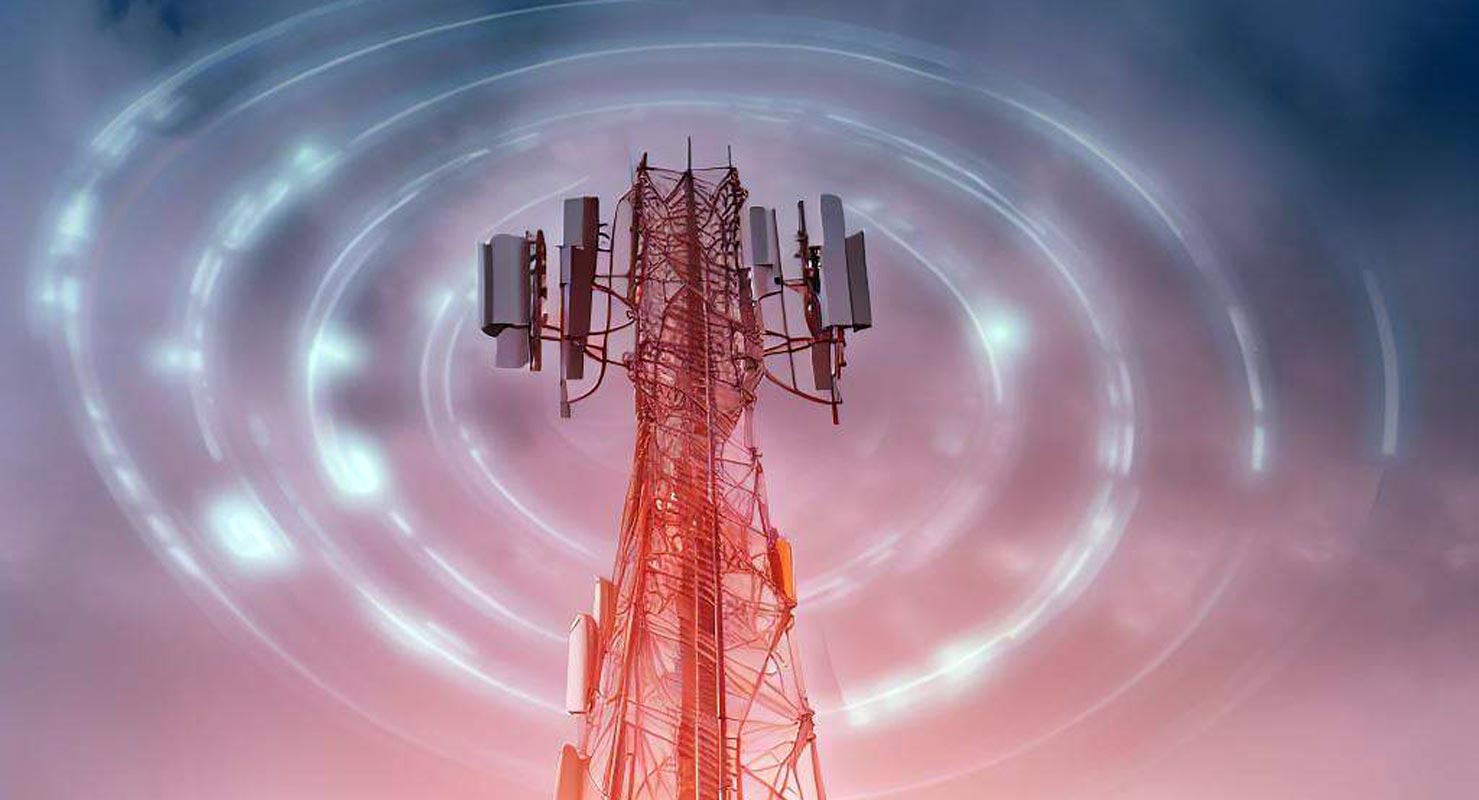 6G with 300Gbps Speed
China recently tested ultra-fast wireless internet, achieving download speeds of up to 300Gbps. This is a significant increase compared to the current 5G standard, which offers rates of up to 20Gbps. The 25th Institute of the Second Academy of China Aerospace Science and Industry conducted the successful test using terahertz frequencies. While it is still several years before 6G technology is expected to be widely available, these early tests show that the next generation of wireless connectivity could be even faster and more efficient than previously imagined.
The Race for 6G
The U.S. government is not alone in its race to develop 6G networks. South Korea has already announced its intention to launch 6G networks by 2028, two years ahead of the expected 2030 launch date. Meanwhile, China has made significant strides in terahertz (THz) wireless transmissions, becoming one of the most critical technologies in 6G development. For example, the 25th Institute of the Second Academy of China Aerospace Science and Industry recently reported a successful wireless transmission at a THz frequency level, achieving data speeds of 100Gbps.
The Benefits and Challenges of Terahertz Frequencies
While terahertz frequencies offer faster transmission speeds and larger transmission bandwidth, they present similar challenges to mmWave bands (24GHz to 100GHz) when setting up 5G networks. Terahertz signals have limited range and face challenges in passing through clouds and fog when traveling over distances. Nevertheless, terahertz communications are almost as good as transmissions made over fiber, and their higher transmission bandwidth and faster speeds make them a crucial technology for 6G.
The Potential of 6G Networks
6G networks are not expected to launch until 2030, but their benefits are already apparent. With download speeds up to 100 times faster than 5G, a world of opportunities will become available to smartphone users and industries such as entertainment (including gaming), healthcare, and automobile. For example, with faster download and upload speeds, healthcare providers can provide more efficient and practical remote patient monitoring and telemedicine services.
U.S. Carriers and 5G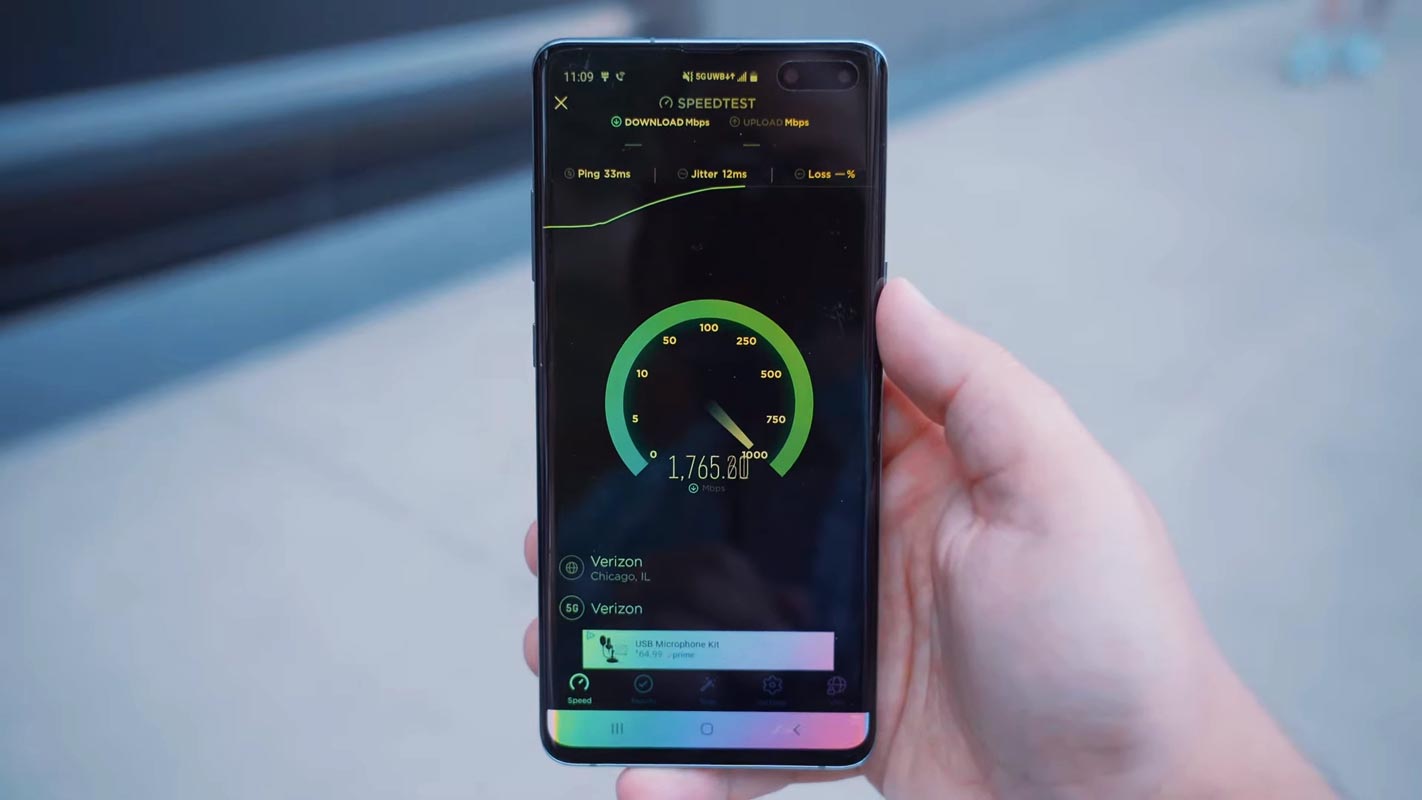 Currently, U.S. wireless carriers offer services over low-band (600MHz, 700MHz, and 850MHz), mid-band (1GHz-6GHz), and high-band (24GHz-40GHz). However, 5G download speeds vary widely depending on the band and the location. While consumers may be ecstatic with a 5G signal running at 1Gbps, mid-band 5G signals can range from 100Mbps to 900Mbps. From personal experience, mid-band most often delivers 5G download data speeds in the 450-500Mbps range, although this can vary.
FAQs
What is the potential download speed of 6G?
6G networks can produce download speeds up to 100 times faster than 5G.
What is the expected timeline for the launch of 6G technology?
South Korea hopes to launch 6G technology by 2028; We can expect a decent rollout before 2030.
What are some potential use cases for 6G technology?
6G technology will revolutionize the healthcare, entertainment, transportation, and manufacturing industries. It may enable remote surgeries, fully autonomous vehicles, and highly immersive virtual reality experiences.
Will 6G technology replace 5G?
While 6G technology is maybe faster and more efficient than 5G, it is unlikely to replace 5G completely. Instead, 6G will likely build upon the existing infrastructure and provide additional benefits and capabilities.
What challenges can make 6G a reality?
Several technical challenges must be overcome before 6G technology spreads worldwide. These include the development of new antennas and devices capable of handling terahertz frequencies and designing new network architectures that can support the high speeds and low latency of 6G.
Will 6G technology be available globally?
Techies expect to become globally available eventually. While certain regions, such as Asia and North America, will likely concentrate on the initial rollout of 6G technology. However, the timeline for global adoption will depend on several factors, including regulatory approval, investment in infrastructure, and the availability of compatible devices.
Wrap Up
The development of 6G networks with 300Gbps Speed is already underway, potentially revolutionizing how we connect and communicate. This technology promises incredible speeds and efficiencies, leading to faster downloads, more responsive networks, and innovation opportunities across various industries. However, with the potential for other countries to take a leading role in 6G development, the U.S. is keen to stay ahead in the race for 6G. To achieve this, it is essential to focus on developing the fundamental technologies critical for 6G networks, including terahertz frequencies. These frequencies are crucial for achieving the high speeds and low latencies required for 6G networks to function effectively.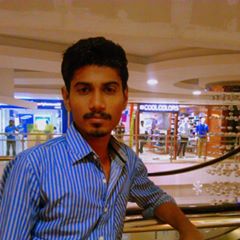 Selva Ganesh is the Chief Editor of this Blog. He is a Computer Science Engineer, An experienced Android Developer, Professional Blogger with 8+ years in the field. He completed courses about Google News Initiative. He runs Android Infotech which offers Problem Solving Articles around the globe.