After a lot of steps and improvements, AT&T goes to real 5G from 5GE. Yes, the network is real. Now you can access 5G nationwide when you have compatible mobiles. Still, the speed may vary depending on the location. You can't experience full 5G speed when you can't access the mmWave bandwidth, and you are in rural areas. Additional to this, users who are opt-in for unlimited plans can use 5G service without any extra cost. Usually, other mobile operators charge separate amounts for 5G bandwidth usage. AT&T already has 5G in some markets. Recently they added 40 new locations. It makes them cover the nationwide 5G coverage.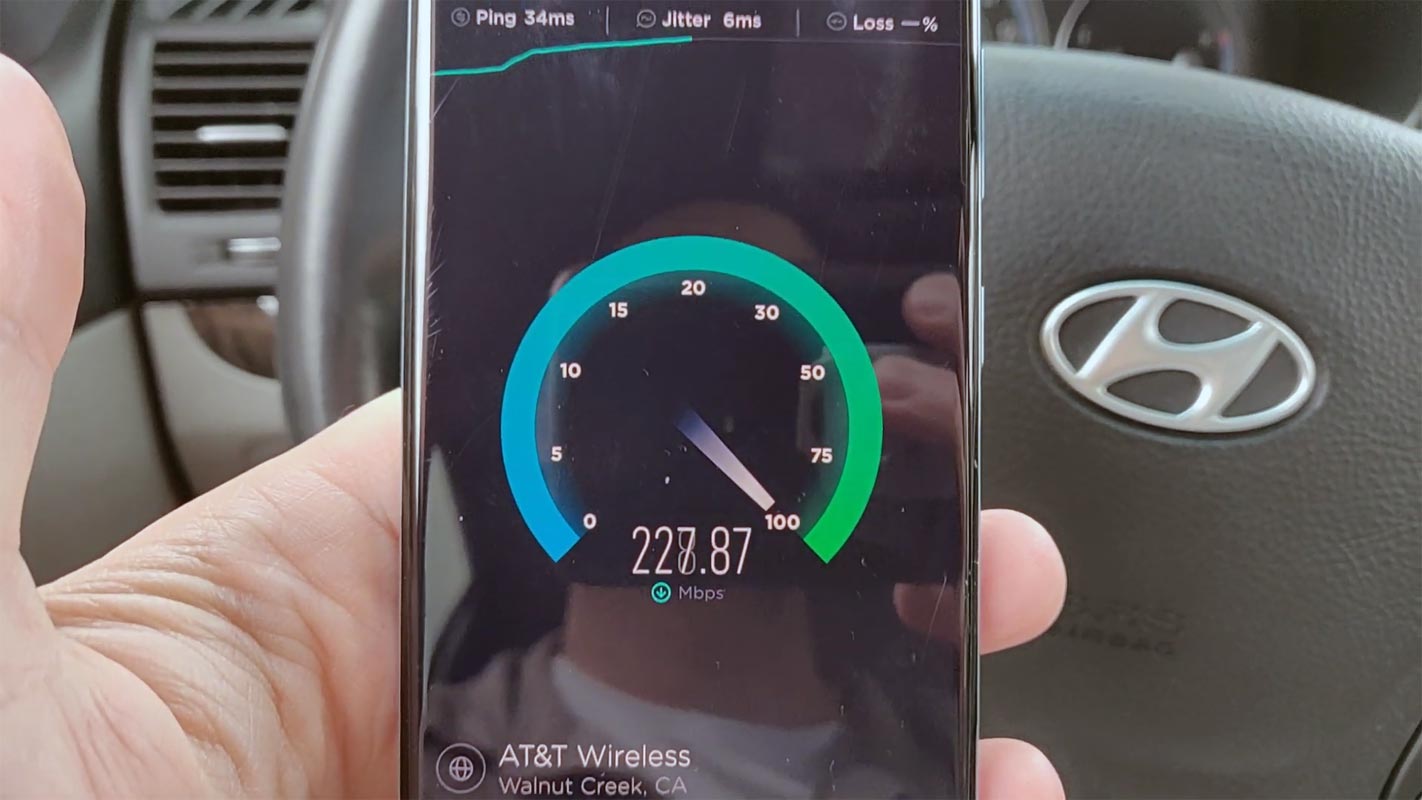 AT&T 5G is growing its mobile network with the power of millimeter wave technology. mmWave having a small bandwidth coverage is changing our lives swiftly. It is changing the way we connect, the entertainment experience, and even the way we do business. AT&T is growing its network by considerable investments in equipment and infrastructures. On July 23, 2020, AT&T announced 40 more locations covering 5G, which makes AT&T a nationwide 5G provider in the USA. Previously T-Mobile covers 50 states with their 5G, and that makes them Nationwide 5G coverage carrier.
With 40 new added locations AT&T goes Nationwide 5G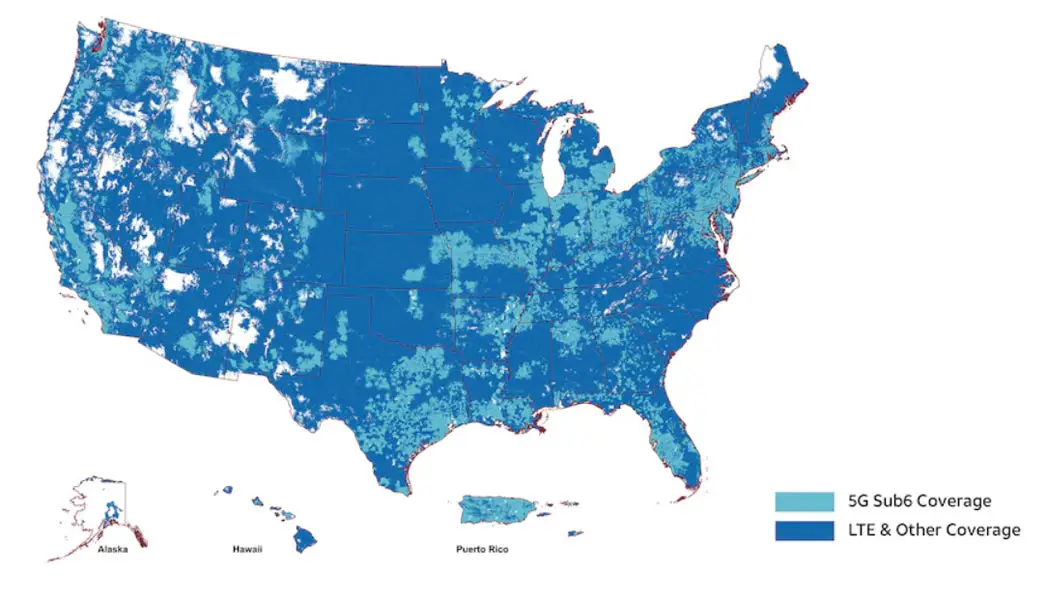 AT&T following the same pattern as T-Mobile. They are using mmWave technology in metro places, which gives you high speed, and for other areas, they are using mid-band, which can give you a better rate compare with regular LTE coverage. But with using mid-band, 5G T-Mobile achieved 1Gbps speed. Along with already existing 5G locations, Now you can enjoy better coverage of AT&T 5G if you live in any of these locations:
Arkansas (Little Rock, Polk County)
Colorado (San Miguel County)
Florida (Jacksonville, Monroe County, Putnam County)
Maryland (Garrett County)
Michigan (Battle Creek, Cheboygan County)
Minnesota (Hubbard County, Koochiching County, Minneapolis)
Mississippi (Leake County)
Montana (Deer Lodge County, Great Falls)
New Mexico (Colfax County, Grant County, Santa Fe County)
Puerto Rico (Adjuntas Municipality. Ceiba Municipality, Ciales Municipality)
South Carolina (Cherokee County)
South Dakota (Kingsbury County, Marshall County)
Texas (Atascosa County, Burleson County, Chambers County, Cherokee County, Corpus Christi, Edwards County, Houston, Laredo, San Antonio)
Wyoming (Casper, Sheridan County)
You can also refer to the official 5G coverage map by AT&T.
Who can access 5G service?
AT&T users have Unlimited Extra or Unlimited Elite Plan have built-in access to 5G. It means they will have nothing extra to pay to access this high-speed facility. However, the users of the Unlimited Starter Plan will not have the high-speed 5G access right now. The good news is that AT&T has an announcement to make it free for Starter Plans from August 7, 2020. So, they will be getting unlimited talking, data, and texting with high-speed 5G for $35 per month.
AT&T prepaid users with an Unlimited Plus Plan have the 5G bandwidth without any extra charges, which costs $75 per month or $50 with autopay.
Which devices can use AT&T 5G service?
In recent months, AT&T ramped up many mobile phones for its customers to enjoy the high speed of 5G. AT&T is offering lease plan for its customers to buy these 5G enabled phones which include:
5G compatible devices like Samsung Galaxy S10 5G, Galaxy Note 10+ 5G, Galaxy S20, Galaxy S20+ 5G, Galaxy S20 Ultra, Galaxy A71 5G, LG V60 ThinQ 5G, and LG Velvet 5G. The Galaxy Z Flip 5G will join this fleet on August 7, 2020.
AT&T 5G Nationwide Speed test results
Open Signal, the global standard for verifying worlds mobile networks, reported that the average download speed of AT&T is 60.8 Mbps and the upload speed is 42.6 Mbps with a connectivity time of 10.3 percent. These results reflect that AT&T is not using the true mmWave 5G; instead, it is using 600MHz and 850MHz band, which are, in fact, 4G Lite versions. Verizon, the largest mobile operator company, got a download speed of 494.7Mbps, but the connectivity time is just 0.4 percent.
These results show that you are not getting the actual bandwidth of 5G.  For the lightning speed of real 5G, you have to wait until these companies enhance their capabilities.
Wrap up
Instead of showing the 5GE logo and pretend to have 5G, AT&T now rolls out real 5G to users. AT&T is now a nationwide network with the recent addition of 40 locations in coverage of the area. With this addition, AT&T is covering 395 locations, and more than 205 million users are enjoying this service. T-mobile already has a vast user base with its merger with Sprint. Also, Sprint customers are completely transforming into T-Mobile after August 2. So, AT&T should give better services, or else they may lose users.
Being the nationwide mobile service provider, AT&T should focus on upgrading its 5G speed, which is merely 60.8Mbps, the lowest among other mobile operators. Also, they should provide better coverage. When they are Nationwide, and you can't access the rural areas, there is no use of the word-Nationwide. Are you satisfied with the 5G coverage of AT&T and Speed? Do tell us in the comments below.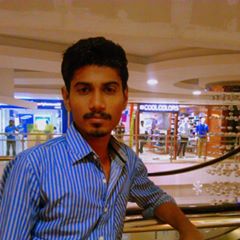 Selva Ganesh is the Chief Editor of this Blog. He is a Computer Science Engineer, An experienced Android Developer, Professional Blogger with 8+ years in the field. He completed courses about Google News Initiative. He runs Android Infotech which offers Problem Solving Articles around the globe.