Most of the Mobile operators struggle to achieve 5G speed within a Small Area. We know that to experience 5G speed currently, we have to travel to some places. AT&T 5G speed can only access within a small town. But, How T-Mobile achieved 5G in a single strike to the Whole United States. We've seen 5G devices; it's time to experience the network itself. T-Mobile recently launched its 5G network across the US. However, T-Mobile's 5G network isn't the "Real 5G," you know. Here's what it is; T-Mobile released 600MHz "Low Band" 5G network technology. Since this is not high band 5G, it isn't as fast as expected of a 5G network; nevertheless, it is faster than 4G. T-Mobile, however, called its 5G network "Nationwide 5G," but we've just explained what you should know about this 5G network.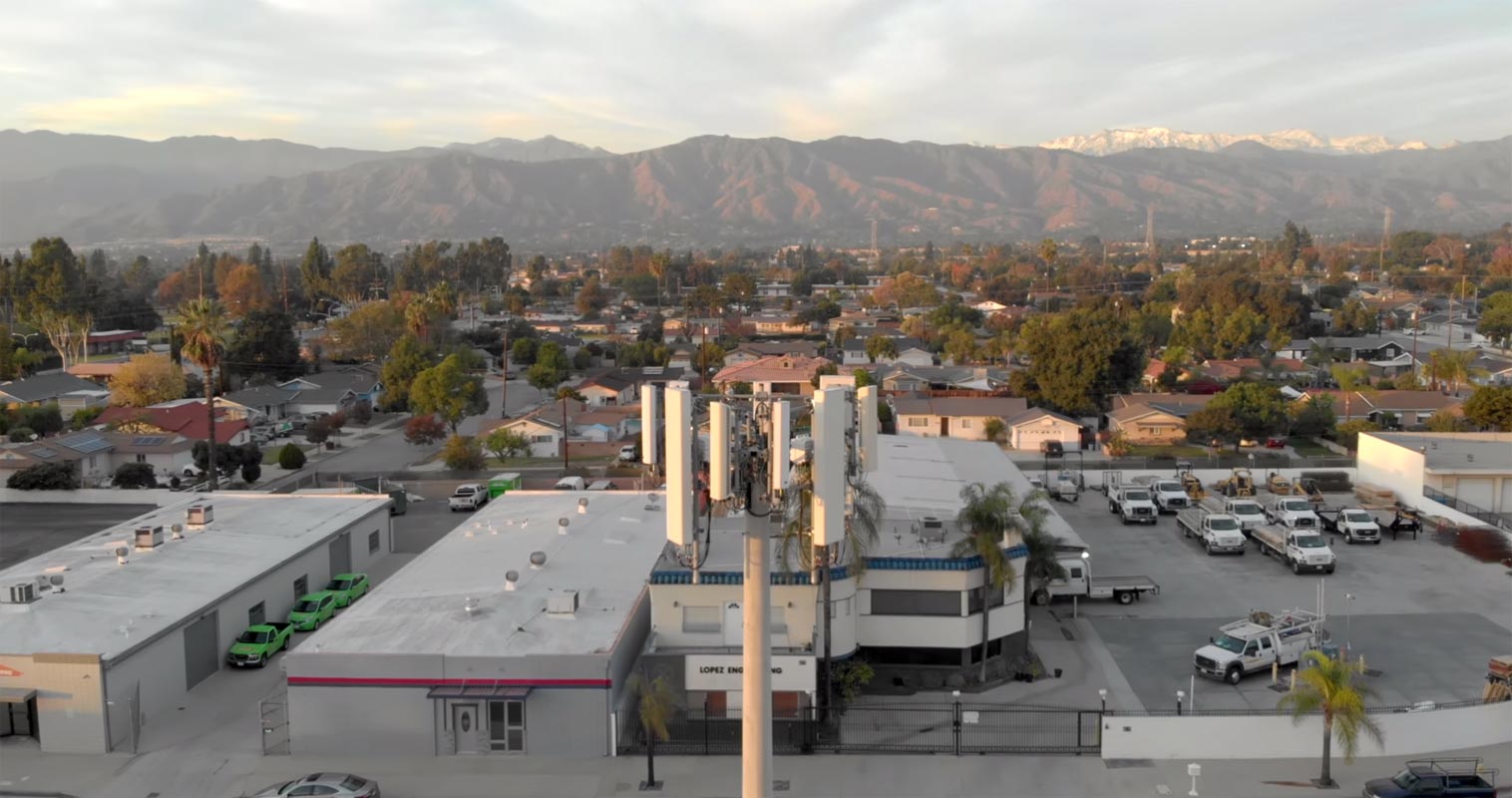 What is 5G?
5G is the fifth-gen advanced wireless technology that is expected to offer a speedy internet browsing experience. The tech has started rolling out in 2019. Already, there are 5G smartphones, and just recently, T-Mobile has launched its Nationwide 5G in the US states. However, this is available to select devices and cities. Plus, it is low-band 600 MHz 5G.
The significant difference between 5G, 4G, and 3G is the upload and download speeds. With 5G, internet users will enjoy faster upload and download speeds. In most of the countries, the 5G will not be available until 2020. Even in 2020, It will be a warm start.
T-Mobile 5G Network
T-Mobile isn't the first company to launch its 5G network, and unlike the 5G networks from other carriers, this one from T-Mobile functions with low-band. We know that when Verizon and AT&T launch their high-band 5G networks, it may knock out T-Mobile's low-band networks. However, T-Mobile is trying to spread its 5G band before its competitors come into plan.
5G Network Coverage
The company is starting with low-band 5G, after which it will grow to mid-band 5G and then millimeter wage 5G. T-Mobile is using millimeter waves for mostly dense areas. T-Mobile uses 20MHz, 30MHz, or 40MHz spectrum for 5G network, which is low-band. Also, you'll need to have a 5G compatible smartphone like the OnePlus 7T Pro 5G McLaren and Samsung Galaxy Note10+ 5G.
T-Mobile officially released its coverage area on its official site. You can understand that most of the US areas can be covered with this 5G bandwidth. It is excellent compared with small area coverage.
600MHz spectrum is low-band, this network will not deliver as fast speed as Sprint's mid-band or mmWave used by Verizon, AT&T, and T-Mobile. However, this low-band covers more area and can pass through barriers. T-Mobile is planning to deliver Nationwide 5G by next year strategically.
Neville Ray, T-Mobile's CTO, said, "This is a key step toward achieving our vision of 5G for all. This modem will power devices that tap into the 600MHz low-band spectrum we'll use to blanket the country with 5G, and we're not stopping there."
Which devices support T-Mobile 5G
At the moment, there are only, but two mobiles that support T-Mobile's 5G, and the mobiles are Samsung Galaxy S10 5G and OnePlus 7T Pro 5G McLaren. Hopefully, we will see more devices to support T-Mobile's 5G by 2020. But in the meantime, only users of Samsung Galaxy S10 5G and OnePlus 7T Pro 5G McLaren, living within select cities, can enjoy this 5G rollout by T-Mobile.
Speed Test Results
As per the MKBHD-Tech Youtuber testing, It can perform in the Wide range, compare with the AT&T small area coverage. Also, It is not blocked by the barriers. Where High-frequency 5G will affect by the obstacles and also, It can cover small areas. We need to install a lot of transmitters to include the full area. But the speed is better. When It is coming to real-time usage, It is better to provide better 4G speed in the High coverage area.

So, From the results, you can know that, T-Mobile 5G can give you up to 150 Mbps download speed and 30 Mbps Upload Speed in Long Distance where AT&T can achieve up to 800-1000 Mbps but only under the tower. If you moved to a few blocks, you would get only 20-30 Mbps speed.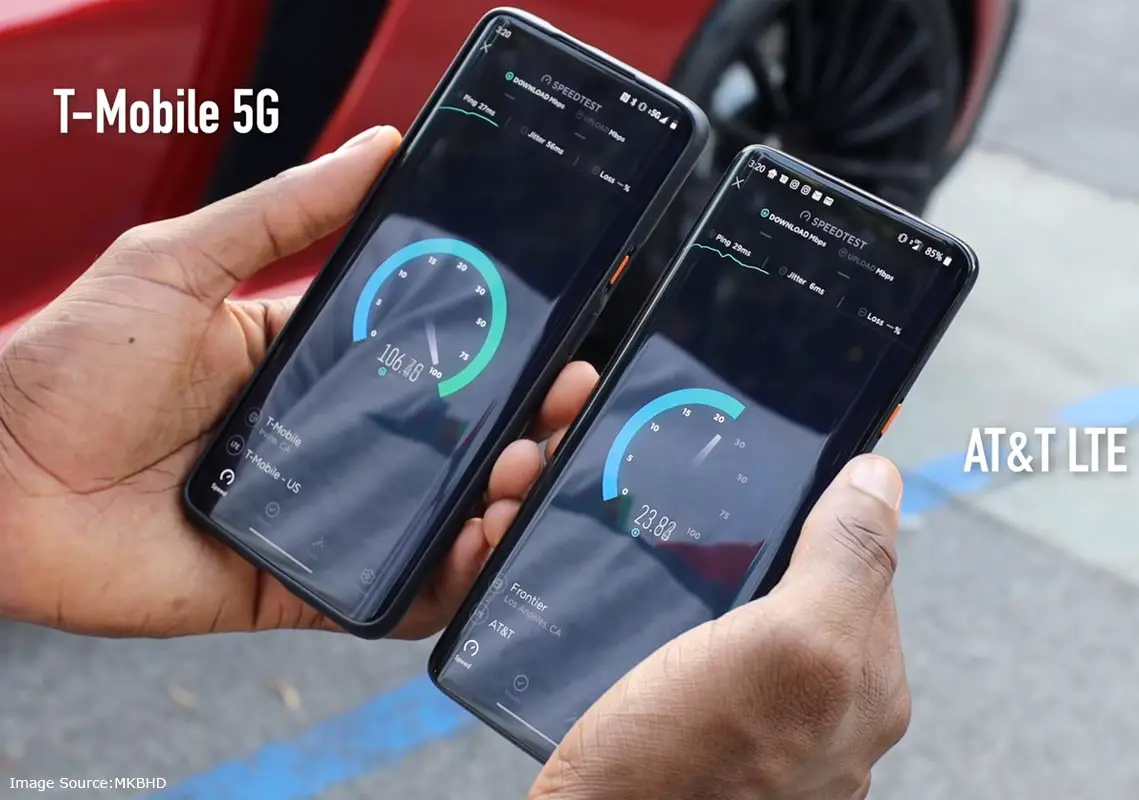 5G Plans
You can purchase a unique 5G Plan for $15/Month, which gives you unlimited talk with 2GB Data. For $25/Month, you can get 5GB of data. You will get an additional 500MB/Month For up to five years If you keep using the plans. The plan price may vary on time.
Wrap Up
Hopefully, T-Mobile will expand its 5G network, and we would also see more devices to support the service. T-Mobile is planning to merge with Sprint to improve its system. More innovations will be seen in 2020. But for now, enjoy the nationwide, 600 MHz 5G networks from T-Mobile. In My opinion, Instead of rolling out the Not useful and time-consuming process, Where users will struggle in the real-world, T-Mobile's enhanced wireless technology is excellent. If you already used the 5G, What are your thoughts? Does It give better network coverage and speed? Comment below.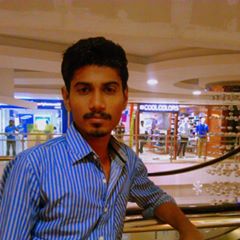 Selva Ganesh is the Chief Editor of this Blog. He is a Computer Science Engineer, An experienced Android Developer, Professional Blogger with 8+ years in the field. He completed courses about Google News Initiative. He runs Android Infotech which offers Problem Solving Articles around the globe.