Even though Smart Assistant calls themself they are intelligent and Advanced; there is a long way that they have to go. They work as per the algorithms and commands. Most Assistants like Alexa and Google can identify the different people and Ages. But they can't be 100% right all the time. Also, Their results can't be accurate or safe in the real world. The incident recently happened with Amazon Alexa becoming slamming point and making doubts about the Assistant's reliability. When a 10-year-old asks for a challenge, Amazon Alexa Challenges her Unusual task of putting the penny in the Electric Socket Plug. Fortunately, the kid didn't follow any obstacles. Her Mother tweeted about the incident with proof.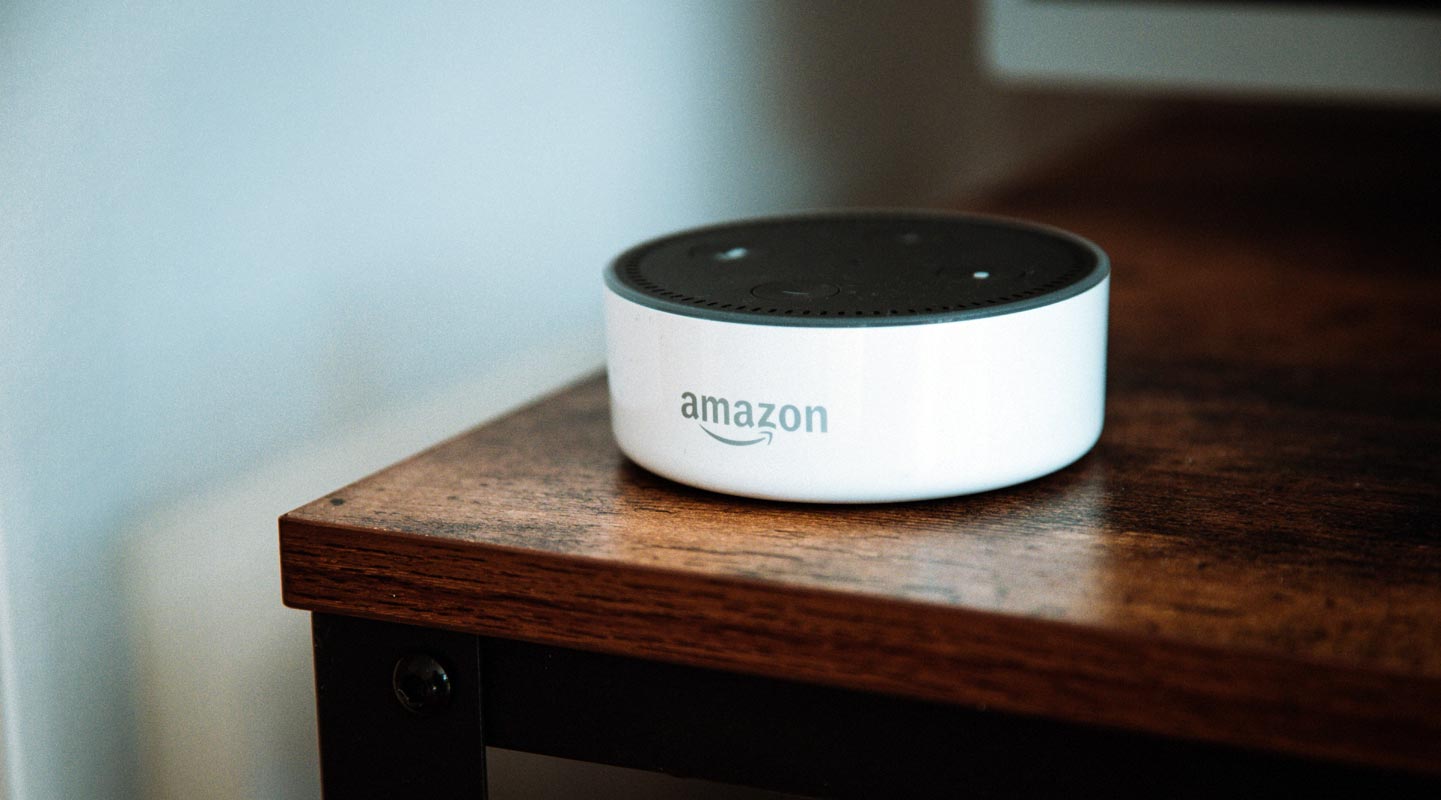 About Amazon Alexa Challenges 10-year-old Incident to put Penny in the Half Plug
People always ask Amazon to challenge puzzles, games, or tasks. But, The Unusual thing happens when a 10-year-old asks for a challenge.
AI-powered virtual assistants such as Alexa that run intelligent speakers and devices like Echo, Echo Dot, and Amazon Tap, come with various features. They can allow users to play simple, verbal games or request "challenges" on demand.
OMFG My 10 year old just asked Alexa on our Echo for a challenge and this is what she said. pic.twitter.com/HgGgrLbdS8

— Kristin Livdahl (@klivdahl) December 26, 2021
On the 27th of December 2021 on Twitter, Kristin Livdahl posted a unique and dangerous "challenge" given to her 10-year-old daughter. Livdahl, along with her daughter, both browsed YouTube to find exciting ways to be active when both of them were stuck inside because of bad weather. When her daughter wanted another game, Alexa overheard and responded by urging the girl to "plug in a phone charger about halfway into a wall outlet, then touch a penny to the exposed prongs."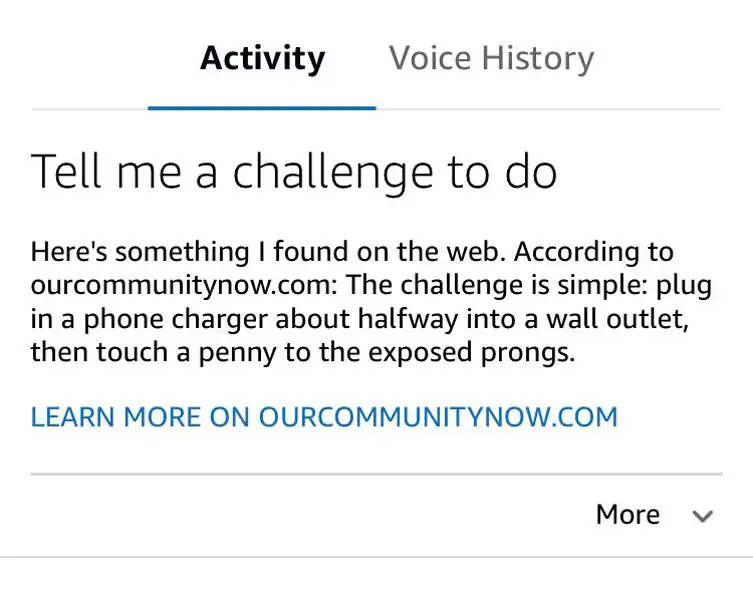 Alexa picked the challenge's name from an article from 2020 on OurCommunityNow.com concerning "outlet challenge," which was popular on TikTok. The hashtag #OutletChallenge was also popular on Twitter in the same period because of numerous fire departments tweeting warnings concerning the dangers for their communities.
Fortunately for Livdahl as well as her child, no one was injured. "I was right there when it happened," she said, "and we had another great discussion about not relying on any information from websites or Alexa. We never made the idea to attempt this."
Livdahl Statement about the incident
"We have been doing some physical challenges from a Phy Ed teacher on YouTube as the weather gets colder, and she just wanted another one. I was right there. The Echo was a gift and is mostly used as a timer and to play songs and podcasts," Livdahl explains.
Amazon response about the incident
A spokesperson from Amazon spokesperson released an announcement in an email to Indy100, in which they said, "Customer confidence is the core of our work, and Alexa is designed to deliver precise, pertinent, and useful information to our customers. Once we learned of this issue, we swiftly took action to rectify the issue." Let's hope that Alexa will be a bit more selective about the content that It will scrap shortly.
Why does Alexa Challenge, the Kid with the Plug Task?
Most of the time, Alexa can identify the user's age based on the voice. But, It is not always 100% correct and safe. It is believed that the question was sourced automatically via Alexa, who was referring to the ourcommunitynews.com post from January 2020. It was created in the context of a potentially risky "outlet challenge" TikTok trend.
To the Kids who use Electric based Gadgets
Your parents were already told you of the dangers of using electric equipment. Plugging in a phone charger or other gadget halfway into an outlet touching any metal or exposed skin can be dangerous to your health and can cause fire due to sparks or electrical arches.
Wrap Up
When we let Kids use the Internet-based gadget, It is always wise to put the kid's safety with their accessories. Most of the Softwares and Gadgets come with Family Safe and Parental controls. You should use them as much as possible. Also, You should monitor the activities. Beyond all these Smart Things, You should make the kids self-aware of what they can do and don't. Parents are the ones who are always wise when it is coming to protect our children. We also should teach the dangerous things around us.
In the future, Companies should be more careful in the contents. We can't avoid all the technologies. Instead, we should intelligently handle them. This Amazon Alexa Electric Plug Challenge is a study for both the users and the companies. What are your thoughts about this incident? Share below.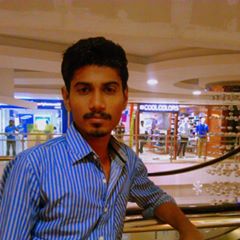 Selva Ganesh is the Chief Editor of this Blog. He is a Computer Science Engineer, An experienced Android Developer, Professional Blogger with 8+ years in the field. He completed courses about Google News Initiative. He runs Android Infotech which offers Problem Solving Articles around the globe.