Even though the Stream contents become affordable and you can catch your favorite Movies and TV shows for a reasonable cost, Sitilkl the Live TVs are not pocket-friendly. When you can bundle packages, Most of the time, the TVs are useless. When a TV change is widespread, you have to pay a different amount or move to high-cost packages. Also, In some of the services, The Live TV watch hours are restricted due to minimal subscriptions. Hulu provides Live DVR with limited Hours. Compared with other leading services, since the cost is low, It is ok for little hours. But, Now Hulu Live TV Subscribers will get Unlimited DVR Hours at No Additional Cost.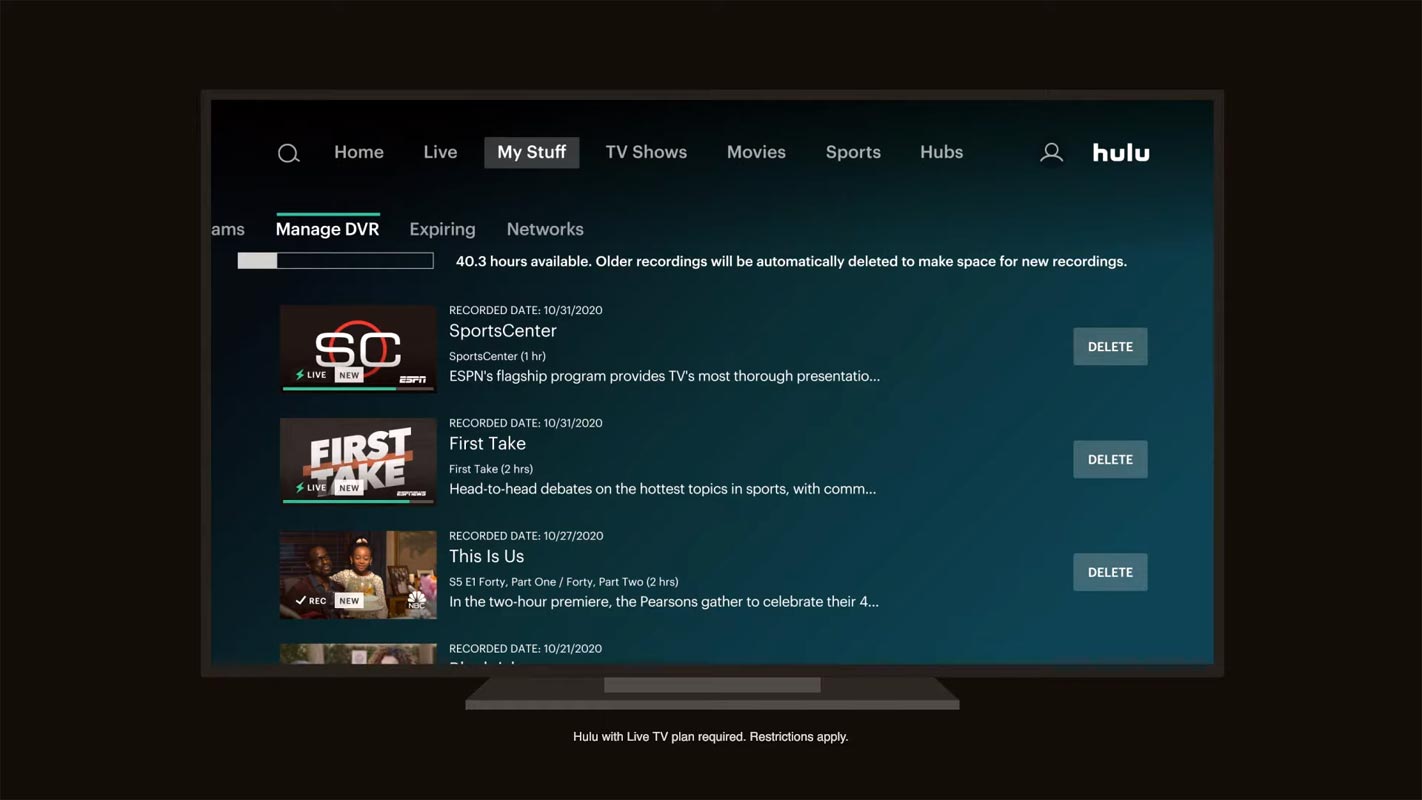 Hulu Live TV Unlimited DVR Hours at No Additional Cost
From April 13, the entire Hulu + Live subscribers will access unlimited DVR as part of their membership. In the past, Hulu only offered 50 hours of DVR for Live plans and 200 hours when you add $9.99/mo and $14.99/mo add-ons. From April 13, the add-ons will cease to be available, and those who pay for these add-ons will see their charges decreased.
How New Hulu Unlimited DVR Works?
Unlimited DVR allows speed-forwarding and playback on-demand on recorded content for up to nine months. Up to date, Hulu + Live TV subscribers have received up the 50-hour limit of storage for their DVR, with the possibility to upgrade it to 200 hours of storage for a fee per month.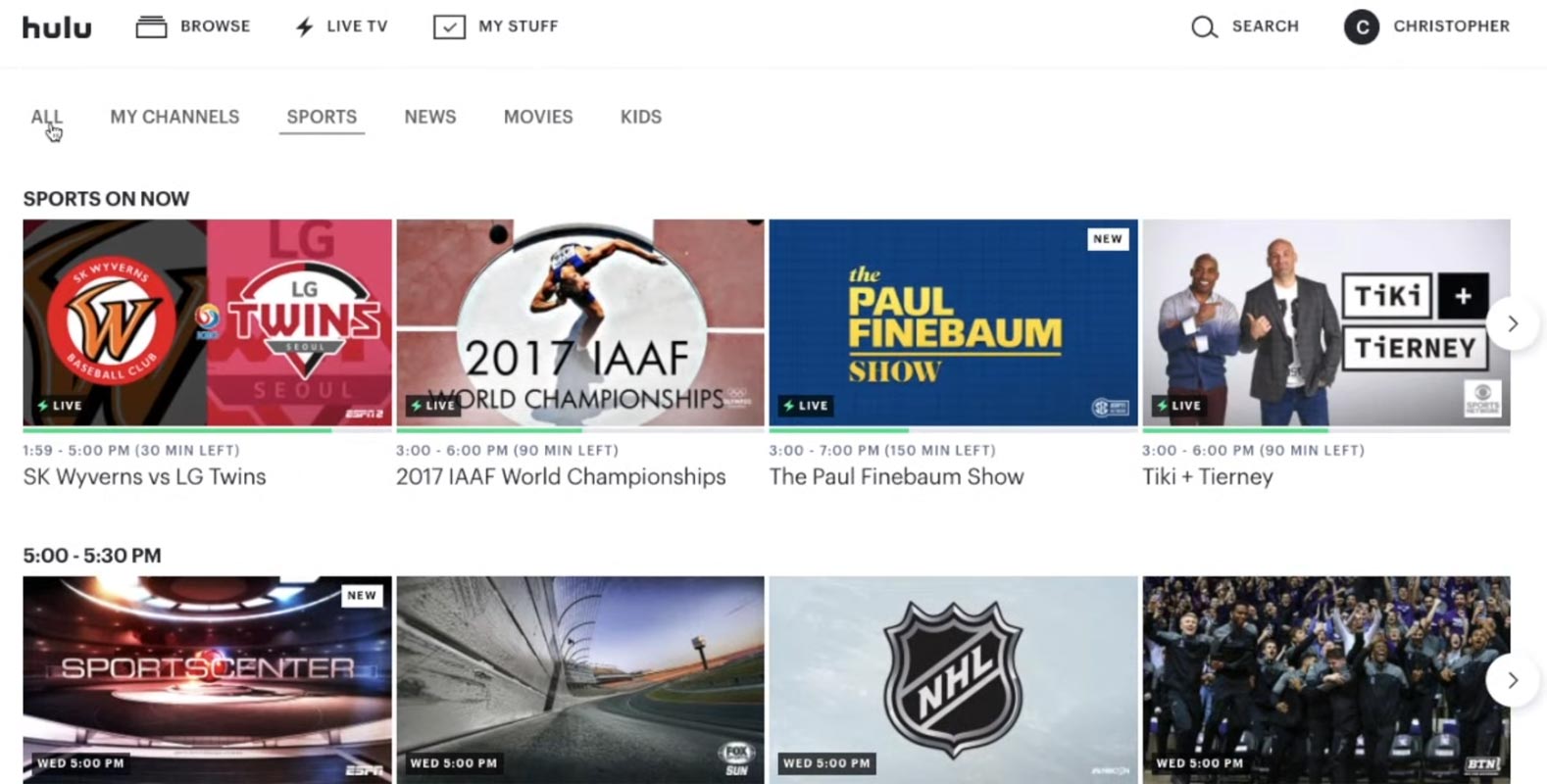 Subscribers who have previously bought the enhanced Cloud DVR add-on $9.99 per month or the Enhanced Cloud DVR and Unlimited screens bundle $14.98 each month will switch onto Unlimited DVR starting April 13 and experience reduced monthly costs. Existing subscribers and new subscribers who did not buy any add-ons automatically get Unlimited DVR with your Hulu + Live TV subscription for no extra cost.
Is it worth buying a Hulu Plus Live TV Subscription?
YouTube TV, of course, has offered unlimited DVR as a component of its base package since it was launched, but this change eliminates the main distinction between the two options. While YouTube TV currently costs $64.99/month, Hulu + Live is technically more value at $69.99/month, with the standard Hulu, Disney+, and ESPN+ included in that cost.
Wrap Up
We can't wholly replace our entertainment with an already recorded videos library. None of the videos replace Live excitement like Sports channels. With the help of Live TV channels, We can stay with recent News and other current trend information. People now need all-in-one packages, and they can't keep up the bulk renewals every month. Hulu has popular Live TVs and content, unlike other stream services, including Disney+ and ESPN. Now with Unlimited DVR Hours, Hulu can get more users. What are your thoughts about Hulu Unlimited Live DVR Hours? Did you feel the price is worth it? Or do they need additional features to prove the cost?.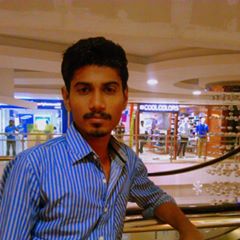 Selva Ganesh is the Chief Editor of this Blog. He is a Computer Science Engineer, An experienced Android Developer, Professional Blogger with 8+ years in the field. He completed courses about Google News Initiative. He runs Android Infotech which offers Problem Solving Articles around the globe.