Apple remains at the forefront of innovation in a tech-driven world, constantly redefining our device interactions. Their dedication to enhancing the user experience is vividly evident in the second-generation AirPods Pro. Among the standout features of these cutting-edge earbuds is the Conversation Awareness Mode, which transforms how we engage with the world while enjoying our preferred music or podcasts. This groundbreaking technology ushers in a new era of uninterrupted listening experiences, where you can stay connected with your surroundings without missing a beat. Join us as we delve into this revolutionary feature and uncover its potential, unlocking a world of seamless, harmonious interactions that cater to your unique preferences and needs.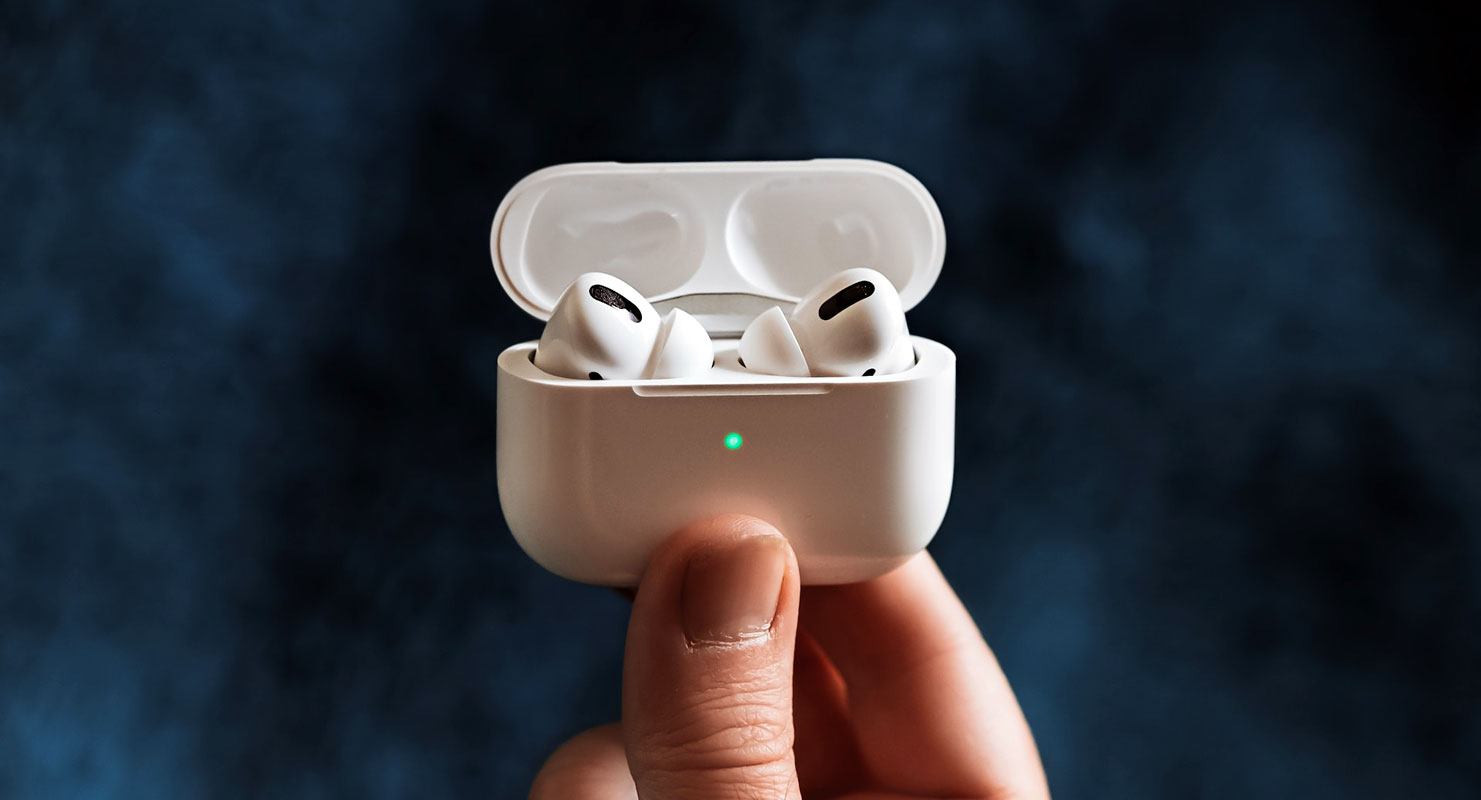 Understanding Apple Conversation Awareness
Chatting with friends, colleagues, or strangers while wearing your AirPods Pro has never been easier. You can effortlessly switch between your audio content and real-world conversations thanks to Apple's Conversation Awareness Mode. This feature is designed to make your life more convenient and your interactions smoother.
When you enable Conversation Awareness, your AirPods Pro attests to your voice. As soon as you start speaking, the earbuds detect it and take action. Here's what happens:
Automatic Volume Adjustment
Your music's volume is dialed down, ensuring you can hear the conversation.
Enhanced Voice Clarity
The AirPods Pro enhances the voices in front of you, making it easier to follow the conversation.
Background noise is reduced for a more focused interaction.
Pause for Key Moments
If you're listening to a podcast, the audio will pause briefly to ensure you don't miss any critical information.
Differentiating from Transparency Mode
You might wonder how Conversation Awareness differs from the regular Transparency Mode. While both modes aim to let external sounds in, there are key distinctions:
Selective Sound Focus
Conversation Awareness hones in on specific voice frequencies and reduces other distractions.
This makes it perfect for conversations.
Directional Enhancement
The mode primarily focuses on voices before you, providing a more immersive and natural experience.
Automatic Resumption
Your audio content automatically returns to regular volume when you stop speaking, and if you were using noise cancellation, it resumes within seconds.
Activating Conversation Awareness
Now that you understand the benefits of Conversation Awareness let's explore how to activate it on your second-gen AirPods Pro. You have two convenient options: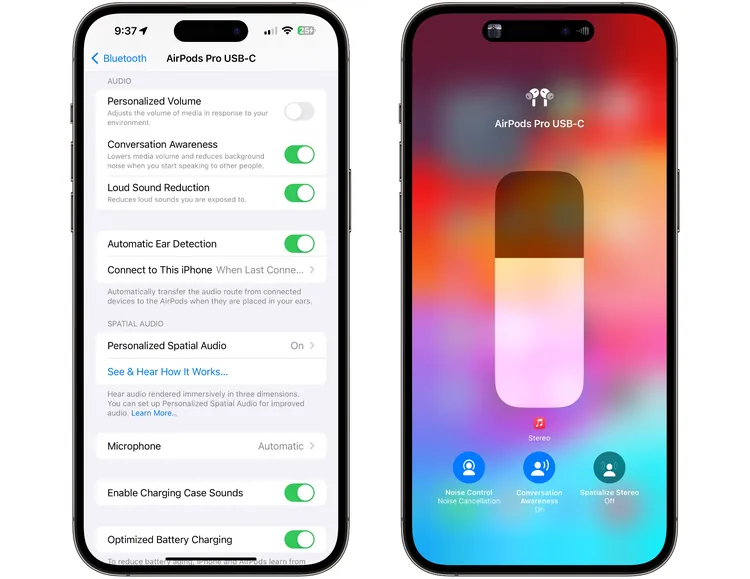 Through Settings
Ensure your AirPods Pro are paired with your iPhone.
Access your iPhone's Settings and select the "AirPods" category above the "Airplane Mode" option.
Scroll down until you reach the "Audio" section.
Here, you'll find the "Conversation Awareness" toggle. Flip it to the "On" position.
Once activated, your AirPods Pro will seamlessly switch to Conversation Awareness when you start talking.
Via Control Center
Many users find enabling Conversation Awareness through the Control Center faster and more accessible. Here's how:
Swipe down from the top right of your iPhone screen to open the Control Center.
Long-press on the volume bar to access additional sound settings.
You'll find shortcuts for various sound modes, including Conversation Awareness.
Toggle it on or off according to your preference.
Enhancing Your Listening Experience
With Conversation Awareness at your fingertips, you can make the most out of your AirPods Pro. Whether on a call, chatting with friends, or enjoying a podcast, this feature ensures you're always in control.
FAQs
Can I use Conversation Awareness with any AirPods model?
Conversation Awareness is available exclusively on the second-generation AirPods Pro.
What if I'm in a noisy environment? Will Conversation Awareness work?
Absolutely! This feature enhances voices in front of you and reduces background noise, making it ideal for noisy environments.
Does Conversation Awareness drain my battery quickly?
No, it's designed to be energy-efficient and won't significantly impact your AirPods Pro's battery life.
Can I activate Conversation Awareness during a phone call?
Yes, Conversation Awareness can be activated during a phone call, ensuring you can engage in the conversation naturally.
What if I prefer not to use Conversation Awareness?
No worries. You can easily toggle it on or off according to your preference through the Control Center.
Is Conversation Awareness available on Android devices?
Unfortunately, Conversation Awareness is a feature exclusive to Apple's ecosystem and works with iOS devices.
Wrap Up
Utilizing Apple's Conversation Awareness Mode with AirPods Pro is a game-changer for convenience and seamless interactions. With a tap, you can seamlessly transition between your audio content and the real world, ensuring you stay connected without missing a moment. It's all about enhancing your AirPods Pro experience, bringing flexibility and ease to your daily activities. Whether juggling multiple tasks, conversing, or indulging in your favorite music or podcasts, this innovative feature has your back, ensuring you're always in control and connected.
Say goodbye to the hassle of manually adjusting your audio settings and embrace the future of wireless earbuds that adapt to your needs, allowing you to enjoy every moment effortlessly.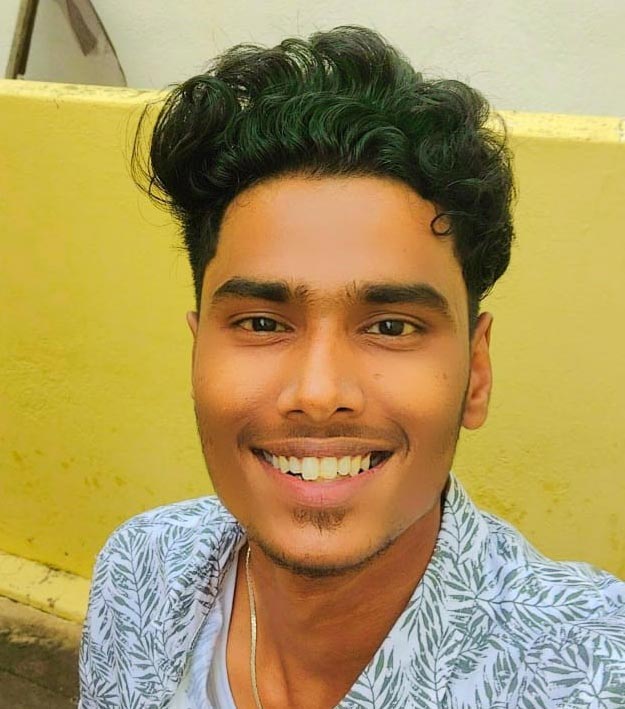 Arun Karthick is a highly skilled and versatile individual with a computer science background. He completed his undergraduate degree in this field and has since worked as an Android developer. Arun is known for his expertise in break dance and is highly regarded in this field. In addition to his dancing abilities, Arun is also a mobile hardware-level technician, making him well-rounded. He is known for his intelligence and is considered an intelligent individual in his professional and personal life.