In a strategic maneuver aimed at revitalizing user engagement, Clubhouse, the esteemed social media platform, is embarking on a significant transformation. Once lauded for its vibrant public audio discussions, it directs its attention toward fostering more intimate and friend-oriented interactions. These are neatly categorized as "chats," allowing users to share voice messages within their inner circles. Clubhouse Transforms into Voice-Only Group Chats. Picture it as Snapchat, exclusively tailored for the realm of voice communication. This shift underscores Clubhouse's commitment to enhancing personal connections and redefining the dynamics of online conversation, setting it apart in the digital landscape. This evolution promises a more immersive and genuine user experience as Clubhouse pioneers a new era of social engagement.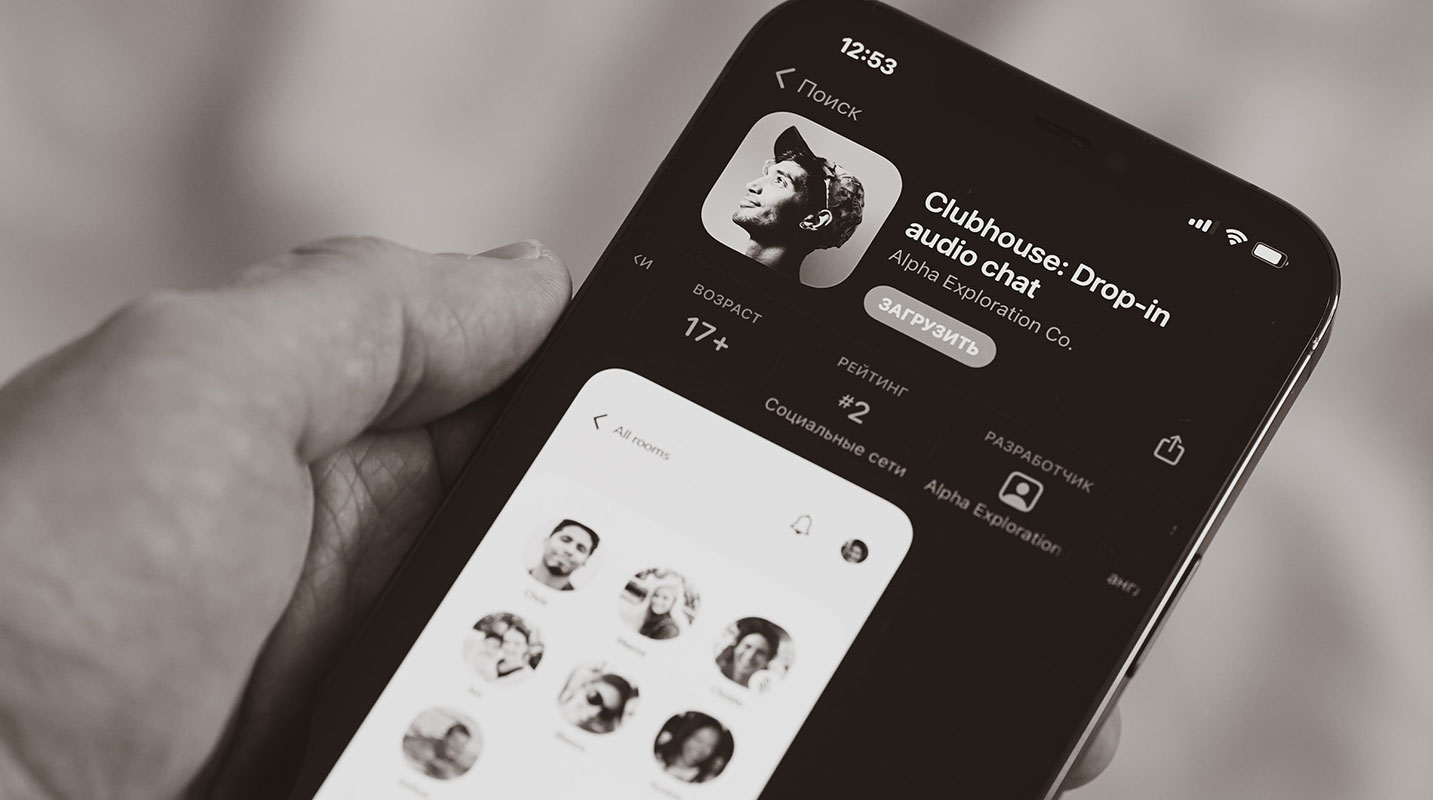 Clubhouse Transforms into Voice-Only Group Chats
Simultaneously, Clubhouse bids farewell to its text messaging feature. Private messages are now conveyed through voice recordings, elegantly called "voicemails." This transition signifies a significant pivot for the platform.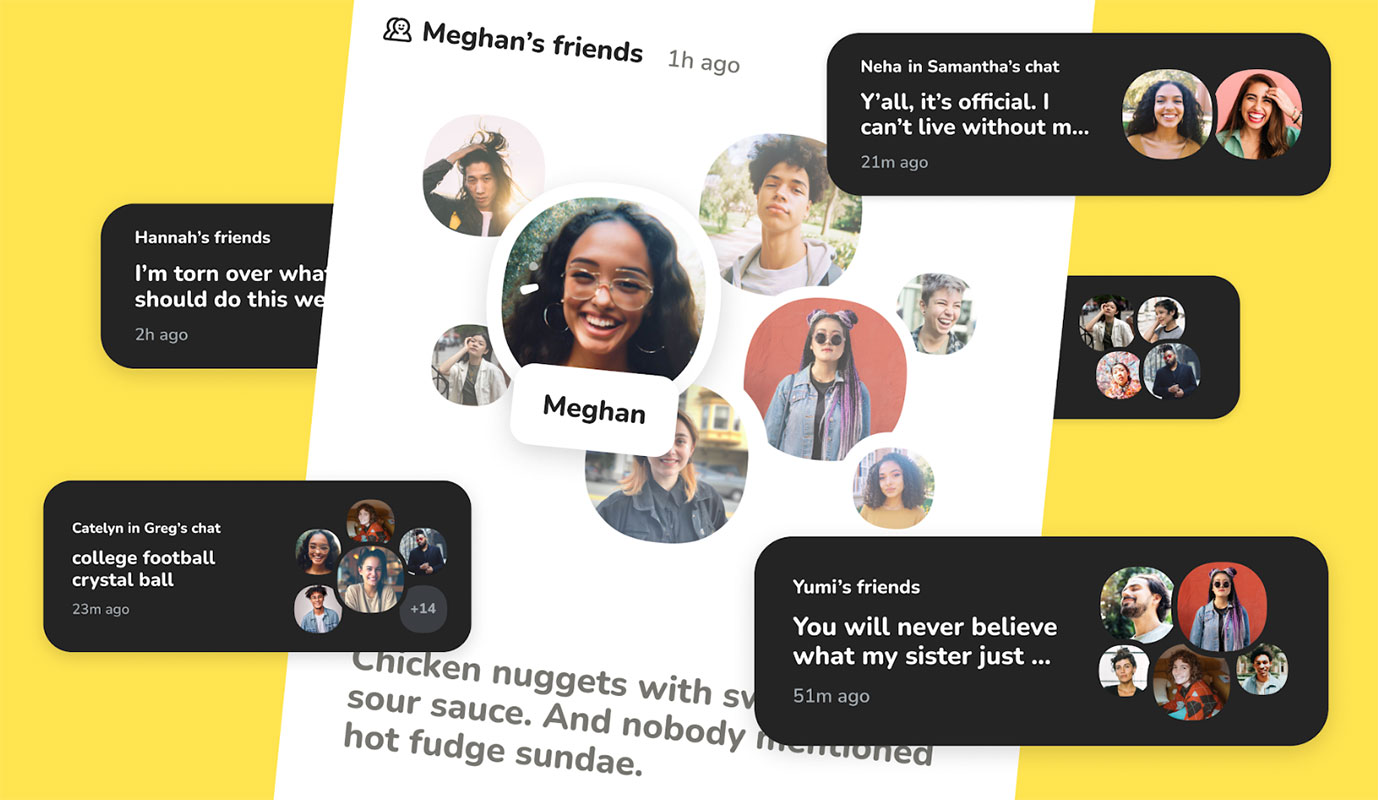 Navigating Through the Tides of Change
This evolution comes in response to a decline in user numbers as the world gradually adapts to post-pandemic normalcy. Earlier this year, the company, like many others, faced the tough decision of reducing its workforce.
The Vision: Real Conversations, Genuine Connections
Clubhouse's aspiration is clear: fostering authentic conversations and forging new friendships. They recognize the need for a more personal online interaction. However, there's an element of risk involved. Will this unique experience entice users back to Clubhouse? The company is making a bold wager, hoping it will yield dividends.
The Ultimate Question: Will Clubhouse Regain its Fervor?
The decision to revamp is audacious, and the company acknowledges it. Only time will unveil whether this move will rekindle Clubhouse's popularity.
I vividly recall the emergence of Clubhouse in 2020, a beacon for joining expansive audio dialogues. Influential figures hosted live chat rooms, providing a platform for Clubhouse users to engage in dynamic conversations. It was a timely sanctuary amid the onset of the COVID-19 pandemic.
Emulation and Diminishment: The Fate of Live Audio Chat Rooms
Competitors swiftly replicated Clubhouse's model. Twitter, then known as Twitter, introduced Spaces, while Spotify unveiled Greenroom. Yet, the allure of live audio rooms gradually waned, leaving a void in the social media landscape. Clubhouse's star began to fade. Spotify eventually integrated Greenroom into Spotify Live in 2022 before discontinuing it earlier this year. Although animated by luminaries like Elon Musk, Twitter Spaces primarily lay dormant.
Voice: The New Frontier of Personal Connection
Clubhouse asserts that its Chat feature surpasses group texting. Indeed, recording a message is swifter than typing, and the personal touch is palpable. While I concur with the company's assessment, there's a pragmatic consideration. In professional settings, voice messages may not always be the optimal mode of communication. Texting retains its place, albeit intermittently.
Chats: Pinnacle of Efficiency and Intimacy
Chats outpace text in terms of velocity, enabling groups to share vibrant narratives, subtle nuances, and off-the-record anecdotes that might otherwise be left unsaid. Additionally, chats are automatically transcribed and can be translated, facilitating seamless communication across languages.
Voice: The Key to Genuine Connection
In the realm of communication, voice transcends text. It imparts not just information but also the nuances of emotion. Through Chats, you can discern laughter, fatigue, or enthusiasm in your friends' voices. You witness their expressions, forging a deeper connection. You get to know people on a profound level. And if you wish, you can serenade them with song.
A Paradigm Shift: Clubhouse's Aspirations
While the Live feature, a vital tool for creators, endures, today's update signals a broader ambition. Clubhouse no longer seeks to emulate talk radio; it aspires to redefine texting. This ambition is nothing short of monumental, as even the company acknowledges, terming it a "big bet" in their blog post.
Experience the New Clubhouse Today!
The latest Clubhouse update is available on Apple's App Store and Google's Play Store. Embark on this exciting journey with "The New Clubhouse." My curiosity was piqued, and I anticipate exploring the group chat experience. However, the ultimate challenge might be convincing friends entrenched in Facebook to leap into Clubhouse.
FAQs
What is the primary focus of Clubhouse's latest update?
Clubhouse's latest update centers on transitioning from public audio chats to more intimate, friend-based group conversations, referred to as "chats." Users can now leave voice messages for their friends like a voicemail system.
Why is Clubhouse discontinuing its text messaging feature?
In a strategic move, Clubhouse has decided to phase out its text messaging feature. Instead, voice recordings will convey private messages, providing more personal and engaging communication.
What prompted Clubhouse to make this shift?
This shift is in response to a decline in user engagement following the easing of pandemic restrictions. Like many companies, Clubhouse faced the challenge of adapting to a changing landscape and had to make necessary adjustments.
How does Clubhouse envision this update impacting user experience?
Clubhouse aims to facilitate genuine conversations and foster new connections through this update. They believe that a more personal mode of online interaction is what users are seeking, although there is an element of risk associated with this bold move.
Can users still access the Live feature on Clubhouse?
Yes, the Live feature will remain available for creators to connect with their followers. The update signals a broader ambition for Clubhouse, as it seeks to redefine texting rather than just being a replacement for talk radio.
Wrap Up
Clubhouse's pivot towards voice-exclusive group chats marks a pivotal change in its social interaction paradigm. With a deliberate emphasis on fostering intimate conversations and phasing out traditional text-based messaging, the platform is making a daring move toward revolutionizing online communication. This ambitious transition underscores Clubhouse's unwavering dedication to delivering a more personalized and immersive user experience.
As the update is rolled out, users can delve into this novel facet of Clubhouse, unraveling a tapestry of distinctive connections waiting to be explored. This evolution reflects the platform's forward-thinking approach to adapting to its user base's evolving needs and preferences, solidifying its position as a trailblazer in social media and online engagement. As users embrace this new era, Clubhouse sets a precedent for a more genuine and interactive online community.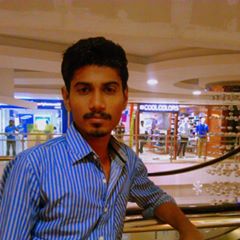 Selva Ganesh is the Chief Editor of this Blog. He is a Computer Science Engineer, An experienced Android Developer, Professional Blogger with 8+ years in the field. He completed courses about Google News Initiative. He runs Android Infotech which offers Problem Solving Articles around the globe.