In today's digital age, where communication is predominantly text-based, Google is making strides to enhance how we connect by introducing voice messages to its Wear OS app. This noteworthy update brings a newfound convenience to wearable technology, enabling users to effortlessly record and transmit voice messages directly from their smartwatches, eliminating the need to retrieve their smartphones. Throughout this article, we'll explore this innovative feature, delving into its implications for Wear OS users and the broader landscape of wearable technology. Google Messages Wear OS has Voice Messages Support. Voice messages are a compelling addition, redefining how we communicate on our wrists. As we embrace this technological advancement, it's essential to understand how it will shape the future of convenient, hands-free communication.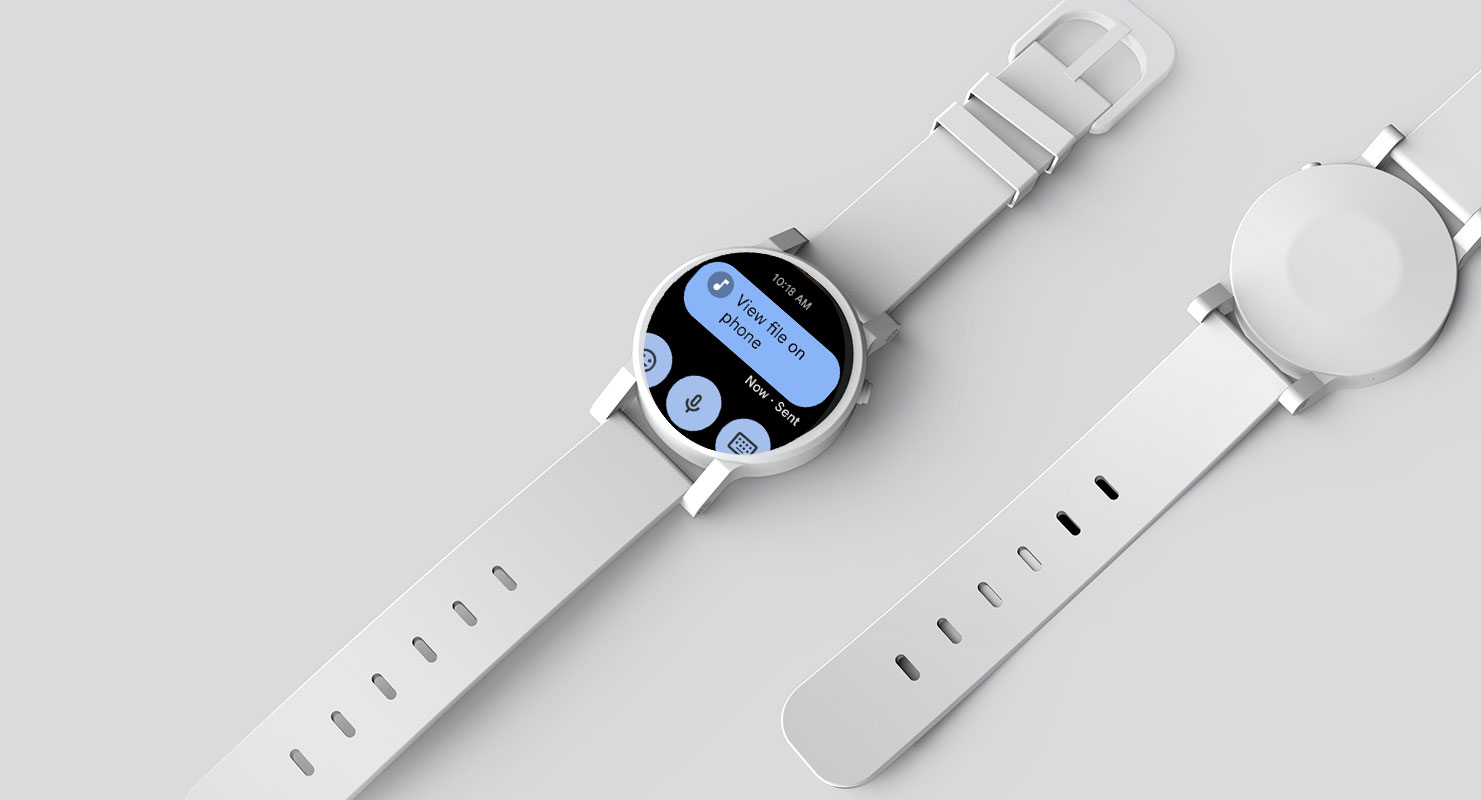 The Arrival of Voice Messages on Google Messages Wear OS
Messages for Wear OS is set to revolutionize how you communicate from your smartwatch. Google is gradually rolling out this feature over the next few weeks, making it available to a broader audience. While we haven't seen the user interface yet, it's safe to assume that it will be designed for ease of use, with a dedicated button for voice messages.
However, whether you can listen to audio messages directly on your watch remains uncertain. Currently, playback is not supported, and users are prompted to "View file on the phone." Nevertheless, the real game-changer would be the introduction of voice message transcription, a feature already available on smartphones.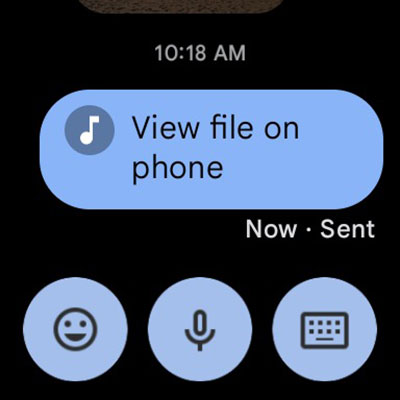 Comparing Wear OS to WhatsApp
As this exciting feature debuted on Wear OS, it's worth noting that WhatsApp for Wear OS has already introduced voice memos with a dedicated tile. This suggests a growing trend towards integrating voice communication into the smartwatch experience.
Other Notable Wear OS Updates
Besides introducing voice messages, Google focuses on enhancing the overall Wear OS experience. Some of the noteworthy updates include:
Google Wallet Expansion
Google is expanding its support for Google Wallet on your wrist, reaching new regions across the globe. Now, users in Albania, Argentina, Bosnia and Herzegovina, Montenegro, North Macedonia, Isle of Man, Greenland, Faroe Islands, San Marino, and Colombia can enjoy the convenience of Google Wallet on their smartwatches. This expansion aims to make contactless payments more accessible to users worldwide.
Google Maps Improvements
Google Maps for Wear OS is getting a significant upgrade with more detailed information about places. Users can now access opening hours and ratings information, making planning outings easier or finding nearby essentials like coffee shops and grocery stores. Whether you're searching for a specific place or tapping on pins on the map, Google Maps on Wear OS is becoming your ideal travel companion.
The Future of Communication on Wear OS
In the latest support document for Wear OS, Google has unveiled the ability to record and send voice messages through the Google Messages app. This development means you can now use your smartwatch, whether a Pixel Watch or Galaxy Watch, to send voice messages independently, eliminating the need for your smartphone.
The Google Messages UI for voice messages is mysterious, but the feature's rollout is coming soon. Speculations suggest that the interface may be redesigned, potentially featuring a dedicated button for recording messages alongside emojis and the on-screen keyboard.
As for playback, the support document states that it is not currently supported on Wear OS. Consequently, you will still need your phone to listen to the voice messages you send and receive. To send a voice message in Google Messages on Wear OS, tap the message's microphone icon, offering voice message and voice-to-text options.
Selecting the voice message option activates the recorder, with the progress bar filling the display edges for tracking the message. While you won't have the opportunity to preview your recording beforehand, the process is straightforward and user-friendly.
Google plans to expand voice message sharing from Google Messages on Wear OS to more regions in the upcoming weeks. This aligns with WhatsApp's trend, adding a dedicated voice memo Tile to its Wear OS platform, similar to Google's move.
FAQs
Can I listen to voice messages directly on my Wear OS smartwatch?
Unfortunately, the playback of voice messages is not available on Wear OS. You will still need to use your smartphone to listen to received voice messages.
Will voice message transcription be available on Wear OS?
There is no confirmation on Voice message transcription, a smartphone feature.
When will the Google Messages Wear OS update be available to all users?
Google is gradually rolling out the update over the next few weeks, with availability expanding to more regions.
How do I send a voice message on Wear OS?
To send a voice message in Google Messages on Wear OS, tap the message's microphone icon and choose the voice option. You can also use the voice-to-text feature.
What other updates can I expect on Wear OS?
Google is improving Google Wallet and Maps on Wear OS for added user convenience and information accessibility.
Wrap Up
Integrating voice messages into Google Messages for Wear OS represents a significant step forward in wearable communication technology. Smartwatches are no longer just phone extensions; they're becoming standalone communication devices as voice memos gain popularity on your wrist. Voice messages provide a quick and efficient way to convey thoughts, emotions, and information, and their introduction to Wear OS is bound to make your daily interactions even more seamless. With Google's commitment to expanding this feature's reach, the future of communication on smartwatches looks promising.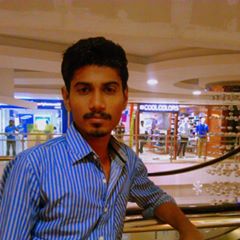 Selva Ganesh is the Chief Editor of this Blog. He is a Computer Science Engineer, An experienced Android Developer, Professional Blogger with 8+ years in the field. He completed courses about Google News Initiative. He runs Android Infotech which offers Problem Solving Articles around the globe.