In today's fast-paced society, where efficiency and convenience are critical, a dependable charger for our gadgets is indispensable, whether we are creative professionals or tech-savvy individuals. Anker, a well-known player in the tech industry, has now launched its latest offering, the 240W desktop charger, engineered to charge multiple devices, including the 16-inch MacBook Pro, rapidly. This article explores the various features and advantages of Anker's 240W charger and an overview of its new "Prime" lineup, which utilizes gallium nitride (GaN) technology for enhanced performance. With the new GaN chargers, Anker seeks to provide users with compact and efficient charging solutions, making our lives more manageable in this increasingly digital and demanding world.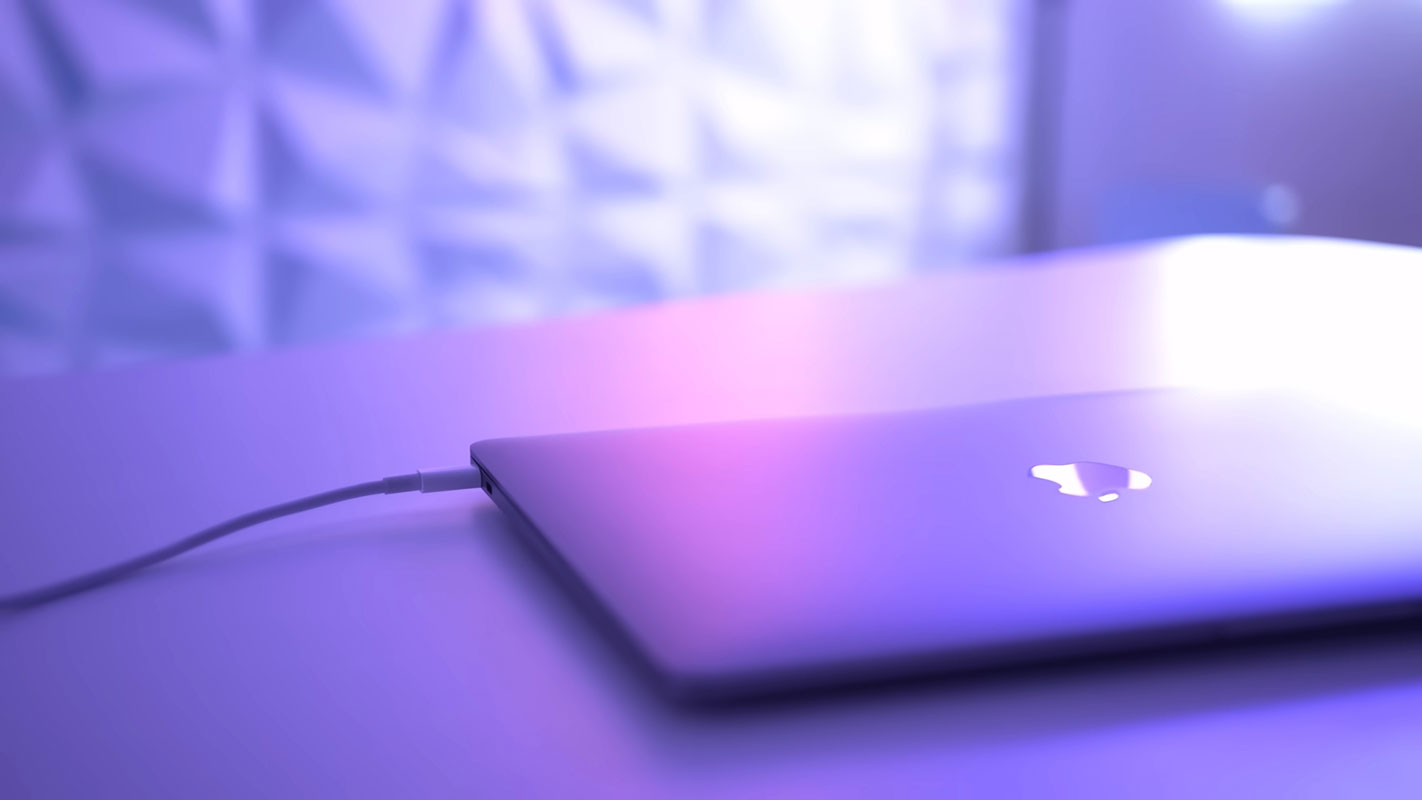 Anker's 240W Charger for 16-inch MacBook Pro
The centerpiece of Anker's latest lineup is the 240W charger, a powerful and versatile device that ensures your MacBook Pro receives the fastest and most efficient charging. With up to 140W charging capacity, this charger is fully compatible with the 16-inch MacBook Pro. This means you can spend less time waiting for your device to charge and more time being productive.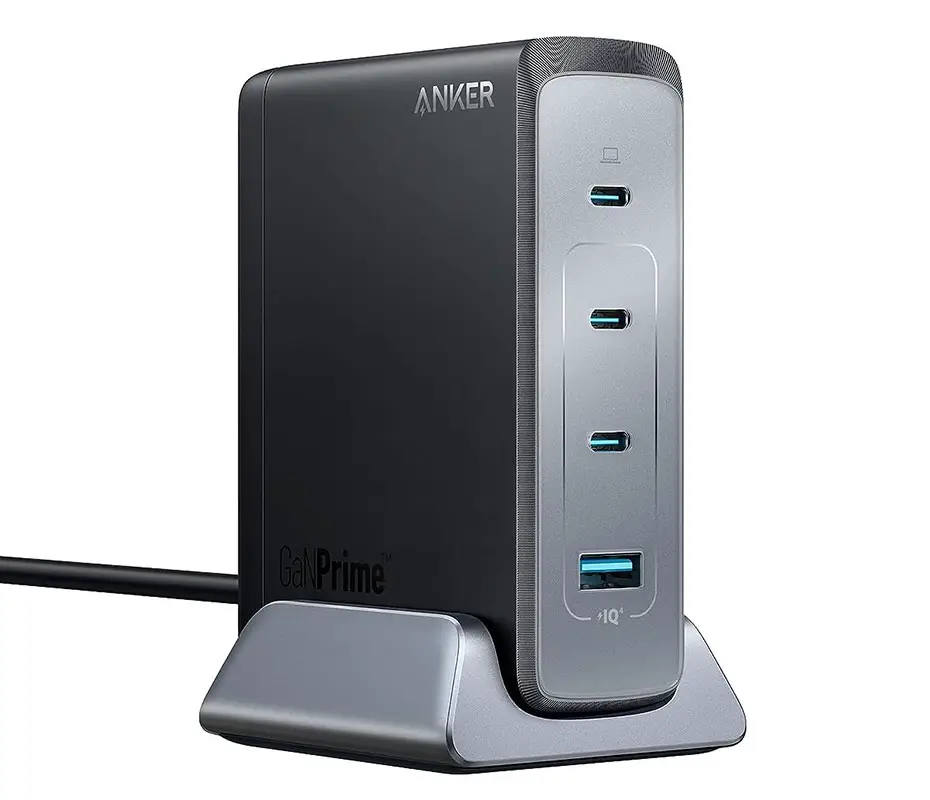 The Prime Power Bank with Bluetooth Connectivity
Anker's new 250-watt Prime power bank has exciting features beyond its increased power capacity. This battery bank can dock on top of a charging base that doubles as a 100-watt desktop charger. The addition of Bluetooth connectivity allows you to optimize charging, monitor the charge status, and even activate an audible alert to locate the battery bank if misplaced.
Preorder and Availability
The 240W charger and the 250-watt Prime power bank can be preordered directly from Amazon and Anker's websites. The charger costs $199.99, while the power bank costs $179.99. You can expect the Shipping to begin in mid-September for the charger and between October 23rd and November 9th for the power bank. The charging base is sold separately and will start shipping on August 11th for $69.99.
Smaller Versions for Different Needs
If the 250-watt power bank is more than required, Anker covers you with smaller options. A 130-watt Prime power bank is available for $89.99, and a 200-watt version for $129.99. Both models are compatible with the new charging base, offering flexibility to cater to individual charging needs.
Upgraded Versions of Existing Chargers
Anker also introduces upgraded versions of their previous Prime chargers, ensuring a comprehensive product range for consumers. A 100-watt wall wart with flippy power pins, two USB-C ports, and a single USB-A port is available for $84.99. Additionally, a lighter 67W version cost around $59.99. These chargers can be purchased with a 10 percent discount using coupon codes on Anker's official website.
Enhancements to the Anker Power Station
If you are a fan of the Anker power station, there's excellent news for you. The new version supports a total charging capacity of 140W and includes a status screen for better monitoring. The power station is available for $109.99 on Amazon and Anker's websites, making it a valuable addition to your charging arsenal.
FAQs
Can I use the 240W charger for devices other than the MacBook Pro?
Yes, the charger is compatible with other devices supporting USB-C charging.
Does the 250-watt Prime power bank require the charging base for operation?
The charging base is not mandatory for the power bank's functionality. It can be used independently, but the base adds extra convenience and functionality.
What is the benefit of Bluetooth connectivity in the 250-watt Prime power bank?
Bluetooth connectivity allows you to optimize charging, monitor the charge status, and receive an audible alert if you misplace the battery bank.
Is the 130-watt power bank suitable for laptops other than the MacBook Pro?
Yes, the 130-watt power bank can be used with various laptops and devices that support USB-C charging.
Does the Anker power station come with an AC adapter?
Yes, the Anker power station includes a pop-out AC port for added convenience while charging multiple devices.
Wrap Up
Anker's latest range of Prime gallium nitride chargers presents a diverse selection, catering to a broad spectrum of charging requirements. The 240W charger is an exceptional choice, enabling rapid charging for the 16-inch MacBook Pro, ensuring continuous productivity and seamless connectivity. With this charger at your disposal, interruptions caused by low battery levels become a thing of the past. Additionally, the 250-watt Prime power bank, equipped with Bluetooth connectivity and the convenience of docking on a charging base, adds even more efficiency and ease to your charging routine.
Anker has considered everyone's needs by offering various options, including smaller versions and upgraded models, making it effortless for users to find the perfect charging solution that best suits their lifestyle and device requirements. Embrace the convenience and reliability that Anker's Prime gallium nitride chargers bring to the modern tech-savvy world.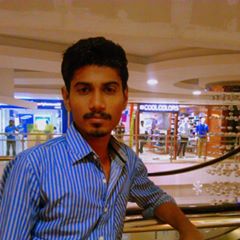 Selva Ganesh is the Chief Editor of this Blog. He is a Computer Science Engineer, An experienced Android Developer, Professional Blogger with 8+ years in the field. He completed courses about Google News Initiative. He runs Android Infotech which offers Problem Solving Articles around the globe.