If you're a fan of the God of War game series, you're likely eagerly awaiting the release of the latest installment, God of War Ragnarök. This highly anticipated game will feature a brand-new mode known as New Game Plus, which has been added to the game to offer players an even more immersive experience. New Game Plus is a mode that has been introduced in many games as a way of enhancing the replayability factor. It allows players to restart the game while retaining all of their progress and unlocks from their previous playthrough, thus providing a new level of challenge and experience. This article will explore what New Game Plus is in God of War Ragnarök and what it brings.

What is New Game Plus in God of War Ragnarök?
New Game Plus is a popular game mode where players can replay the game using their existing save data from a previous playthrough. This means the player who obtained all the gear and items in their last playthrough is carried to the new game. This mode is generally used by experienced players who want to replay the game with all their gear and items while facing more significant challenges.
What's new in God of War Ragnarök's New Game Plus Mode?
In God of War Ragnarök, New Game Plus is not just a simple replay of the game. It adds several new elements that enhance the player's experience. A noteworthy enhancement to the game is the introduction of new armor sets that enable players to customize their combat experience, increasing the game's difficulty level. By experimenting with various armor sets, players can identify the one that aligns with their preferred playstyle.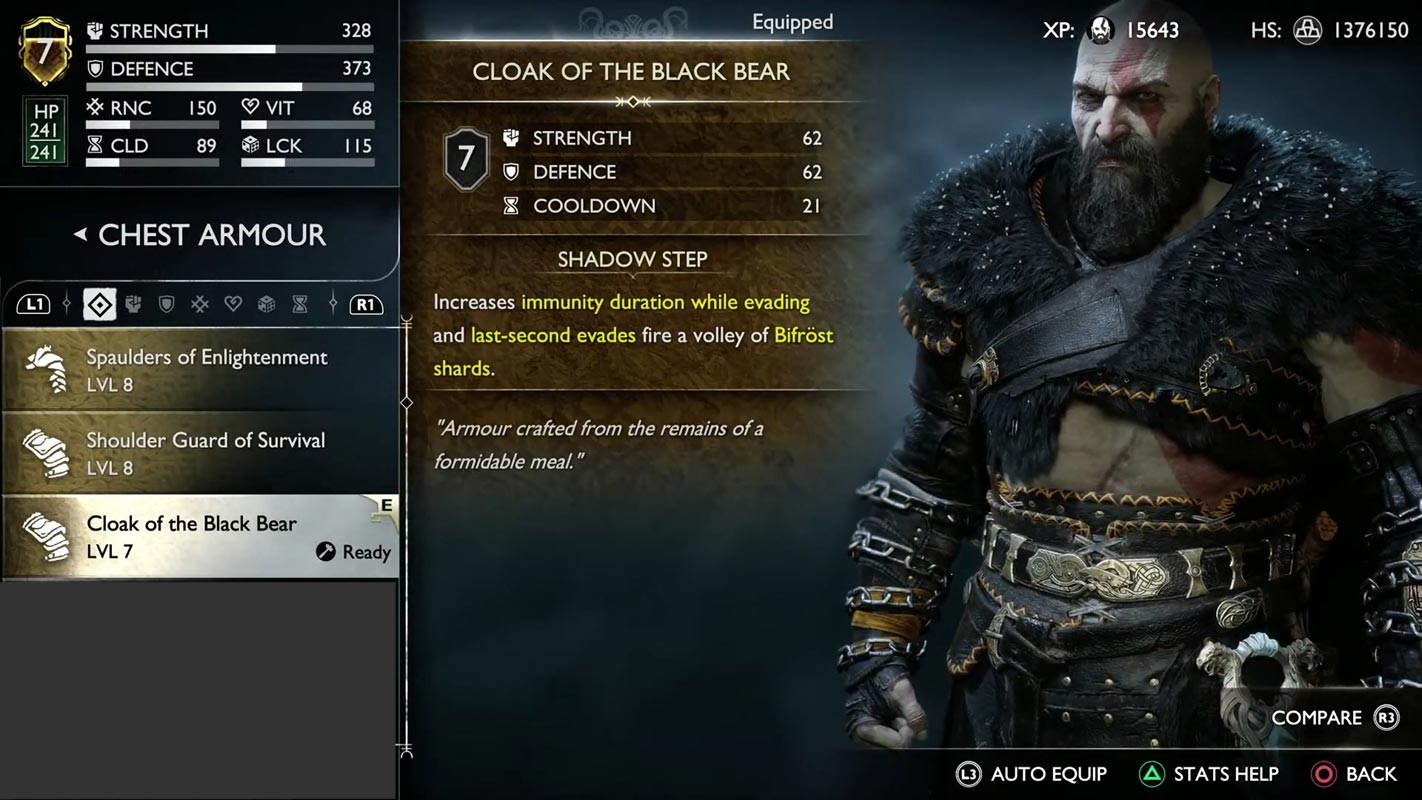 Starting with a Bang
God of War Ragnarök introduces the New Game Plus mode, which grants players access to all their weapons, armor, and enchantments from the outset. Nevertheless, there's a slight caveat: players cannot enter areas where the Hex or Sonic arrows or the Draupnir spear are required until they reach the point in the story where these weapons are unlocked. While this may be disheartening, particularly for players who've grown accustomed to these weapons and items during their previous playthrough, it's a minor concession for the numerous advantages of the New Game Plus mode.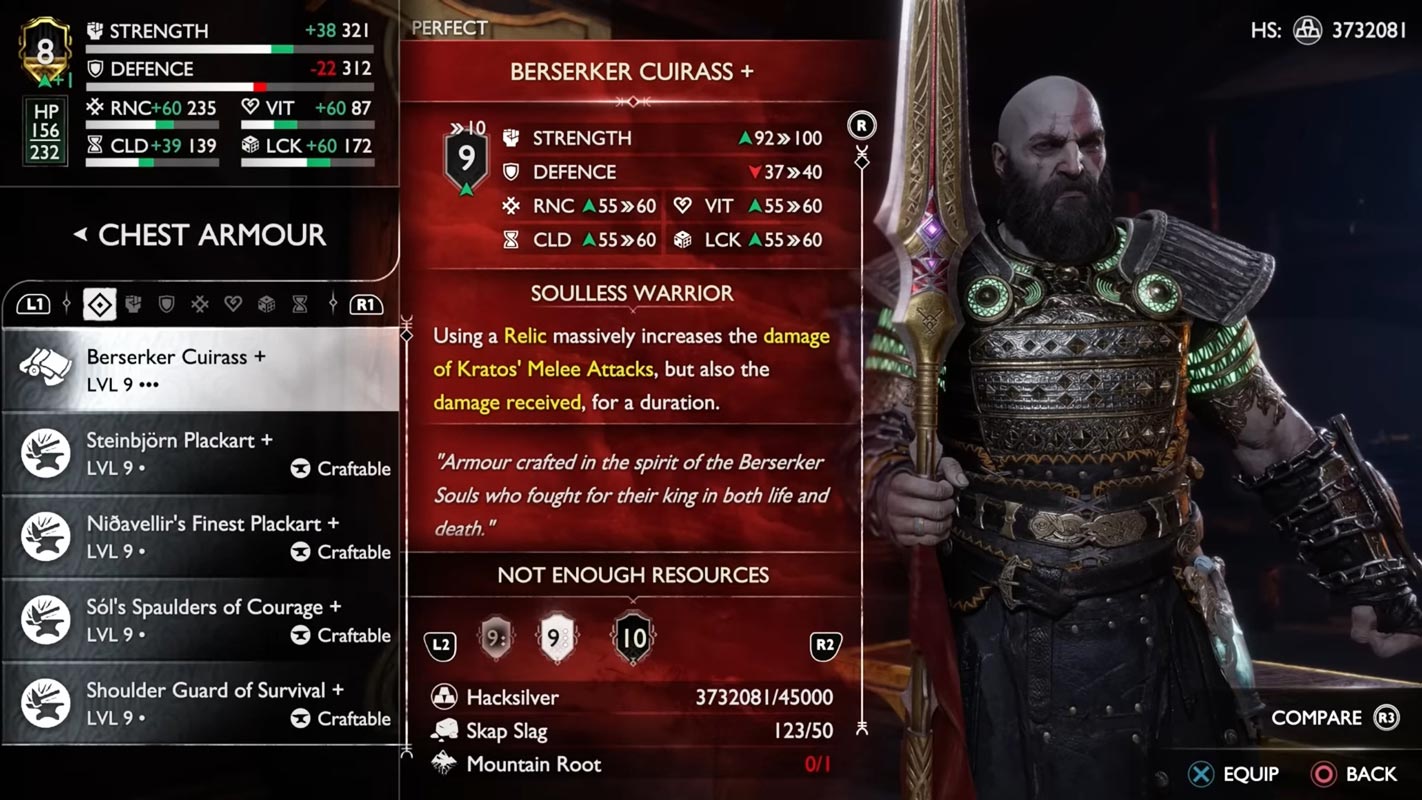 Armors
During Ragnarök, Kratos undergoes a lengthy spell of Fimbulwinter, which can pose severe difficulties for anyone with exposed and delicate skin. In the game's initial cinematic, Kratos dons a bear cloak that he quickly loses after the match commences. Following requests from players for a cover to be available to the game, the Santa Monica Studio heeded the call. Consequently, Kratos begins New Game Plus with the Armor of the Black Bear, which offers superior insulation against cold and inclement weather conditions.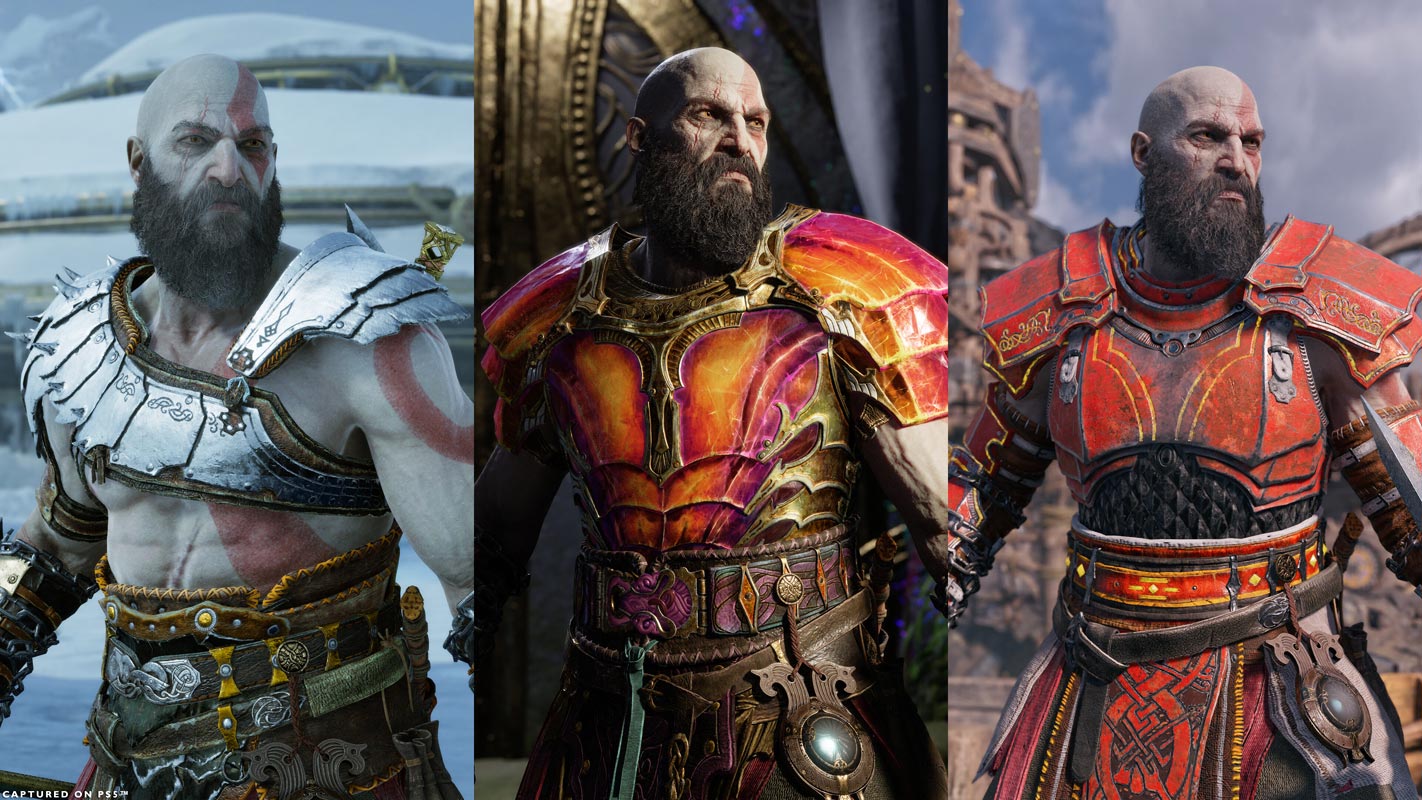 The Ares and Zeus armors from God of War's New Game Plus also return with updated visuals and Perks. The Ares Armor can reward the player with a Health Stone on hit, providing rage gain and an enormous explosion when stomped. The Zeus Armor significantly increases Melee and Runic damage but also increases incoming damage, making it a high-risk, high-reward option.
Burden Enchantments
New Game Plus introduces a fascinating variation in the form of the "burden enchantments." As the name suggests, these enhancements impose a particular disadvantage, intensifying combat challenges. These burden enchantments add a new layer of challenge to the game, making it even more engaging and exciting for experienced players. For those seeking a trial of their abilities and a way to push themselves to their limits, this is an excellent opportunity to do so.
New Enchantments are available in the shop. It allows players to select powerful Perks from Armor and Shield Rönds and equip them in their Amulet as Enchantments. Players who defeat the Berserker Souls in NG+ will receive additional Enchantments that provide Stat Boosts as rewards.
Burdens are a fresh addition of Enchantments that enable players to equip negative Perks, offering a more demanding gameplay experience.
Endgame bosses get updated in NG+ for a more significant challenge. The Sparring Arena in Niflheim now offers a selection of new enemies. You can fight against it and have the option to play as Kratos or Atreus with various companions.
FAQs
What is the New Game Plus mode in God of War Ragnarök?
New Game Plus mode is a replay mode. Players can replay the game using their saved data from a previous playthrough.
Can I access all areas with my previous weapons and armor?
No, you can access some areas once you reach a certain point in the story, regardless of your equipment.
What is the Armor of the Black Bear in God of War Ragnarök's New Game Plus mode?
The Armor of the Black Bear is a piece of armor that Kratos starts with equipped in New Game Plus mode. It is now available to the game in response to player feedback.
What is God of War Ragnarök's New Game Plus mode burden enchantments?
Burden enchantments are new perks available in the New Game Plus mode. It adds a challenging effect, making combat more difficult.
Can I disable burden enchantments in God of War Ragnarök's New Game Plus mode?
Yes, you can disable burden enchantments in the settings menu.
Is New Game Plus mode available on all platforms in God of War Ragnarök?
Yes, the New Game Plus mode is available on all platforms that support God of War Ragnarök.
Wrap Up
Including the New Game Plus mode in God of War Ragnarök is a thrilling expansion. It presents players with a distinctive and demanding encounter. The New Game Plus mode in God of War Ragnarök offers players an immersive and challenging experience. New armor sets and access to all weapons and enchantments are available now. Burden enchantments, players can tailor their experience to their liking and put their skills to the test. It's undoubtedly a model fans of the God of War series won't want to miss. There is plenty of fun with the new armor sets, the burden enchantments, and the ability to replay the game using your previous save data. So, if you're a fan of the God of War series, don't miss out on this fantastic mode!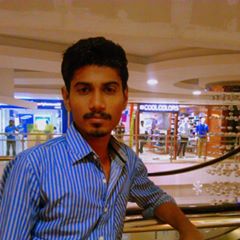 Selva Ganesh is the Chief Editor of this Blog. He is a Computer Science Engineer, An experienced Android Developer, Professional Blogger with 8+ years in the field. He completed courses about Google News Initiative. He runs Android Infotech which offers Problem Solving Articles around the globe.