Are you ready to elevate your home entertainment experience to new heights? Samsung has recently unveiled their revolutionary 98-inch Q80C 4K QLED TV in Europe, with plans for a forthcoming release in the United States. The introduction of this highly anticipated television has sparked immense excitement, and rightfully so. This article will explore the exceptional features and advantages of the Samsung 98-inch QLED 4K TV and the enticing offers that await consumers. Prepare to be captivated by this TV's extraordinary visual quality, gaming enhancements, immersive sound, seamless integration, and user-friendly interface.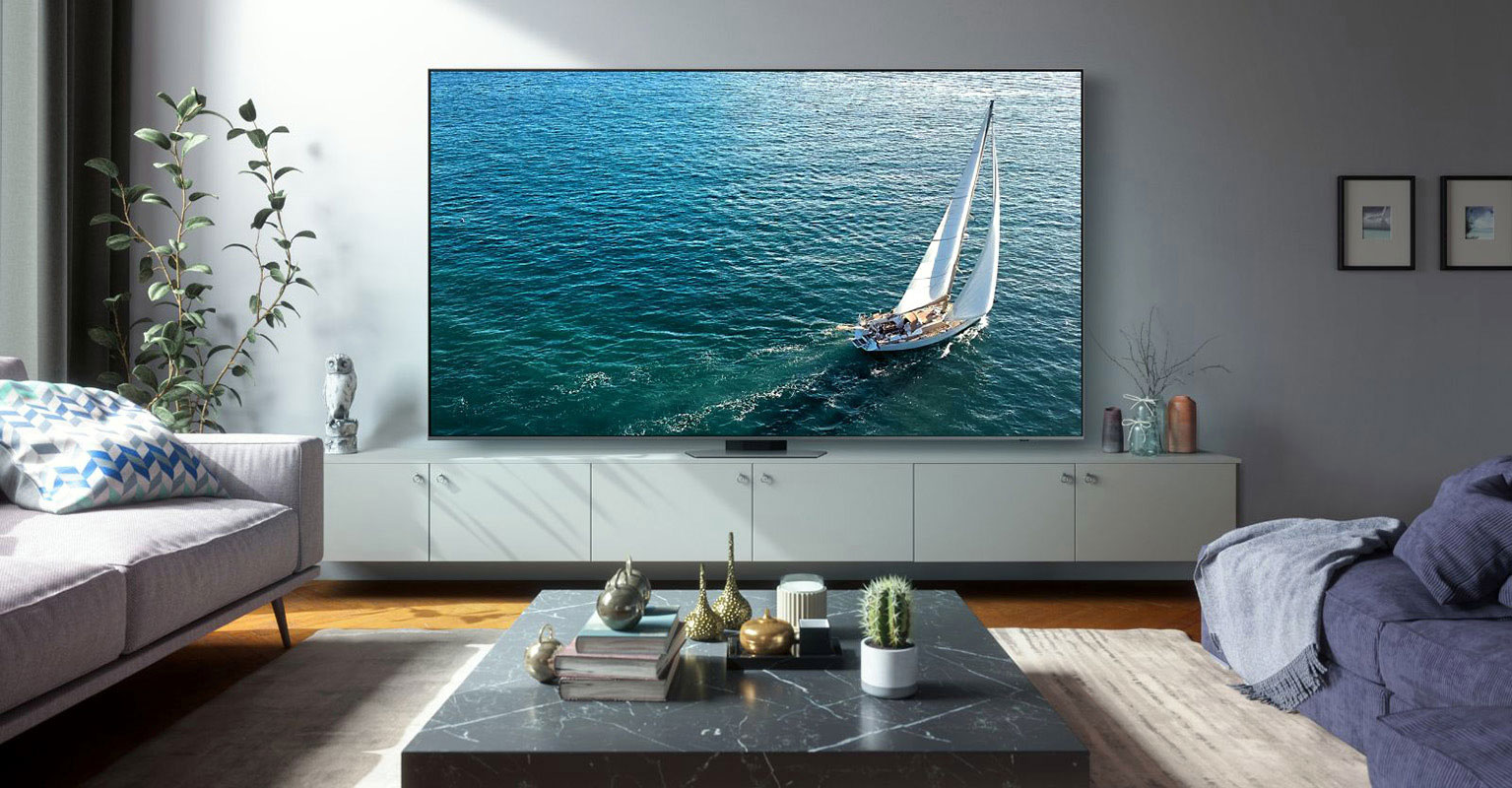 Samsung 98-Inch QLED 4K TV
Samsung has long been a pioneer in home entertainment, consistently pushing the boundaries of innovation and delivering stunning visual experiences. The Samsung 98-inch QLED 4K TV represents the epitome of their technological prowess. Boasting a massive 98-inch QLED VA panel, this television offers an unrivaled display that brings your favorite movies, shows, and games to life in breathtaking detail.
Samsung 98-Inch QLED 4K TV Pre-Order Offers: Unlocking Unbeatable Deals
Samsung has introduced a range of tempting pre-order offers for those eager to be among the first to own this impressive TV. The initial price of the Samsung 98-inch QLED 4K TV is $7,999, but with the pre-order option, you can obtain it at an exclusive price of $6,999, enjoying a substantial $1,000 discount. And that's not all! Samsung also includes the highly acclaimed Samsung Q800C soundbar at no additional cost, a $999 value that further elevates your audio experience.

But the benefits don't end there. When you pre-order the 98-inch QLED TV, Samsung provides complimentary delivery and professional installation, ensuring a hassle-free setup process. These incredible offers are available until July 23, 2023, giving you ample time to seize the opportunity.
Unparalleled Visuals: A Feast for the Eyes
One of the standout features of the Samsung 98-inch QLED 4K TV is its stunning visual quality. With its 98-inch QLED VA panel and 4K resolution, this TV offers unparalleled clarity, sharpness, and color accuracy. Whether watching your favorite blockbuster films or immersing yourself in the latest sports events, every frame is rendered with astonishing precision.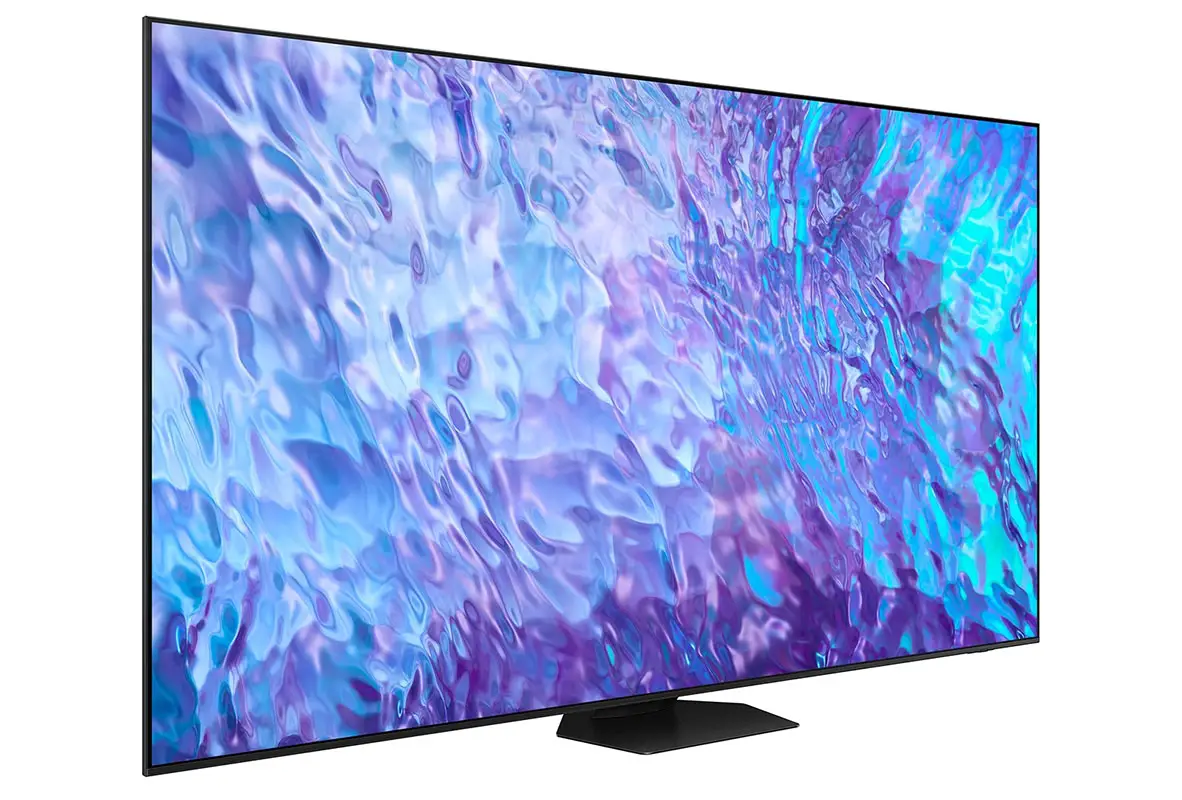 Additionally, the TV supports a 120Hz refresh rate, ensuring smooth motion and reducing blur for an enhanced viewing experience. It also features direct backlighting and a full array of local dimming, resulting in deep blacks, vibrant whites, and precise contrast. While it supports HDR10+ Adaptive, it is essential to note that the TV does not support Dolby Vision. However, it does include Dolby Atmos support, elevating your audio immersion to new heights.
Gaming Excellence: Elevate Your Gaming Experience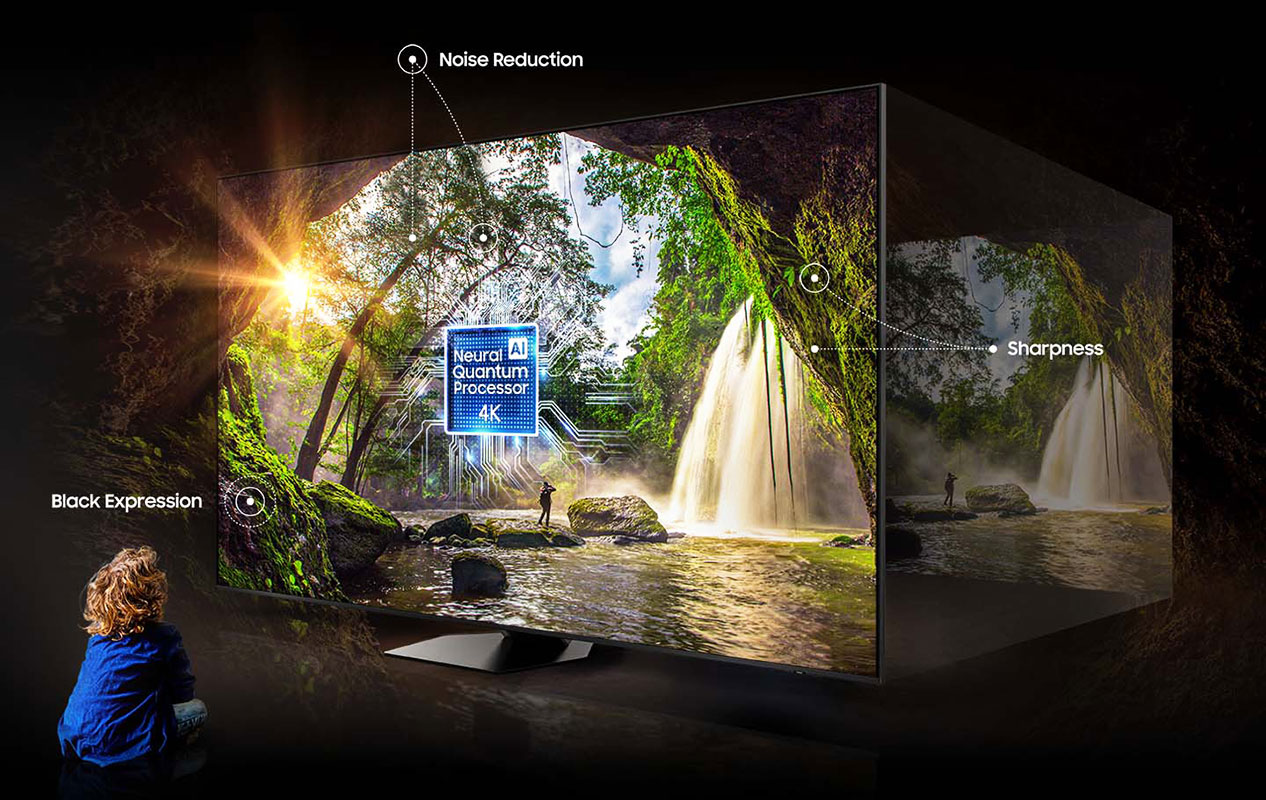 Gamers rejoice! The Samsung 98-inch QLED 4K TV is a dream come true for gaming enthusiasts. With its AMD FreeSync Premium Pro support, this TV ensures a seamless gaming experience, eliminating screen tearing and reducing input lag. Whether playing on the Xbox Series X/S or the Sony PS5, you can expect smooth and immersive gameplay like never before.
Immersive Sound: Audio that Transports You
A truly immersive entertainment experience is not complete without exceptional audio quality. The Samsung 98-inch QLED 4K TV excels with its powerful 2.2-channel speaker setup, delivering a remarkable 40W sound output. Whether you're watching movies, listening to music, or engrossed in a gripping TV series, the rich and dynamic audio will transport you into the heart of the action.
Seamless Integration: Smart Features and Connectivity Options
Samsung demonstrates its dedication to delivering a complete and smooth user experience through the integrated features of the 98-inch QLED 4K TV. Powered by Samsung's acclaimed Tizen operating system, the TV provides a user-friendly interface and easy access to an extensive array of streaming apps and services. Furthermore, it supports Samsung DeX and wireless screen-mirroring capabilities, enabling effortless integration with compatible devices for a truly seamless experience.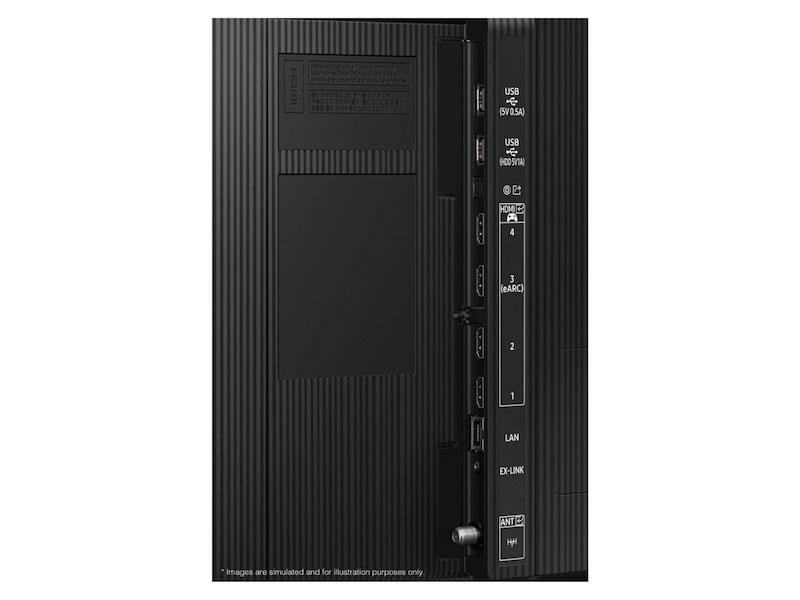 The TV provides abundant connectivity options. It supports Wi-Fi 5 and Bluetooth 5.2, allowing seamless wireless streaming and connecting peripherals. Moreover, it offers 4 HDMI 2.1 ports, 2 USB Type-A ports, a digital optical out, and an Ethernet port, ensuring versatile connectivity for various devices and accessories. With Q-Symphony 3.0, the TV can wirelessly connect with Samsung soundbars, enabling synchronized audio for an immersive experience.
Buy 98 Inch Class QLED 4K Q80C
FAQs
What are the dimensions of the Samsung 98-inch QLED 4K TV?
The dimensions of the Samsung 98-inch QLED 4K TV are [Set Size without Stand (WxHxD)(inch) 85.9 x 49 x 1.9, Package Size (WxHxD)(inch)- 93.7 x 56.3 x 13.8].
Does the TV come with a warranty?
The Samsung 98-inch QLED 4K TV has a standard manufacturer's warranty. Please refer to Samsung's official website or contact customer support for detailed warranty information.
Can the TV be wall-mounted?
The Samsung 98-inch QLED 4K TV is compatible with VESA wall-mount standards. It allows you to mount it on the wall for a sleek, space-saving setup.
Is the TV compatible with voice assistants?
The Samsung 98-inch QLED 4K TV supports popular voice assistants such as Bixby, Alexa, and Google Assistant. The support enables convenient hands-free control of your TV and smart home devices.
Can I connect external devices like gaming consoles and sound systems to the TV?
The Samsung 98-inch QLED 4K TV offers multiple HDMI and USB ports. It lets you connect your gaming consoles, sound systems, and other devices easily.
Wrap Up
The Samsung 98-inch QLED 4K TV is the ultimate home entertainment technology, offering an unparalleled immersive experience for visuals and audio. Its massive screen size provides a captivating viewing experience while ensuring vivid colors, sharp details, and stunning contrast for exceptional picture quality. Moreover, this TV incorporates gaming enhancements that enable gamers to enjoy smooth and responsive gameplay with reduced lag and improved motion handling.
This television effortlessly integrates with other devices and platforms, allowing easy access to your favorite content and apps. The Samsung 98-inch QLED 4K TV also offers enticing pre-order benefits. It Includes a substantial discount, a complimentary Samsung Q800C soundbar for enhanced audio, and hassle-free delivery and installation services. Don't miss the opportunity to elevate your home entertainment to new levels with the Samsung 98-inch QLED 4K TV.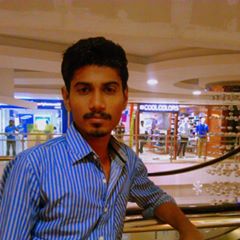 Selva Ganesh is the Chief Editor of this Blog. He is a Computer Science Engineer, An experienced Android Developer, Professional Blogger with 8+ years in the field. He completed courses about Google News Initiative. He runs Android Infotech which offers Problem Solving Articles around the globe.