Forgetting important messages cause lot os problem in our personal life. When you open a WhatsApp Message, and the sender gets a blue tick, you fail to reply to the particular message; due to another call, It will affect our relationship with other people. What if your Messages app can remind you about the vital message we forget to reply to. If you are familiar with Gmail Nudges, It can remind you of the critical emails you forget to respond to. The same concept is coming to Google Messages. The feature is Called Nudges. When you fail to reply to the vital Message to the frequent contact person, then Google Messages Nudges can remind you to respond after some time.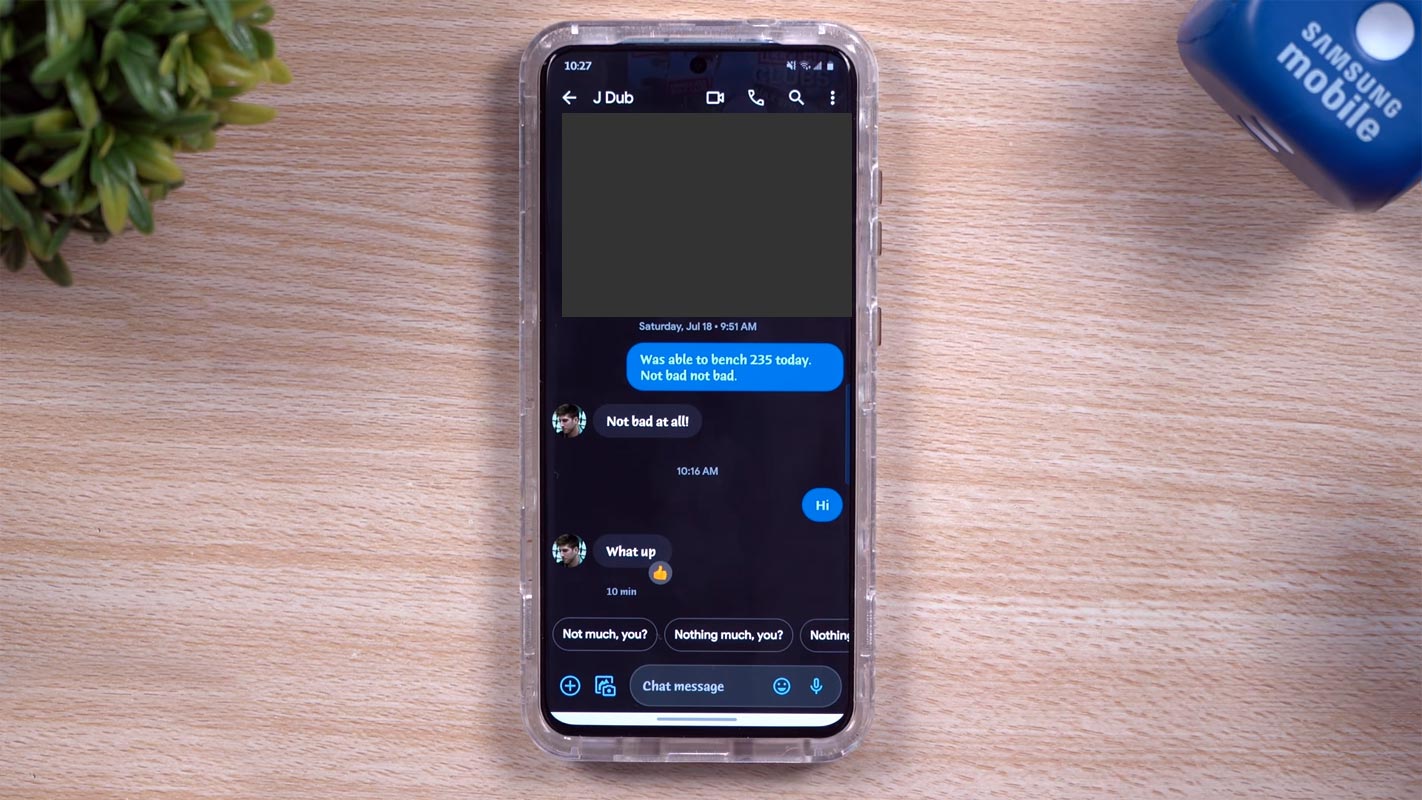 What is "Nudges"?
The Nudges are used to gently touch or push someone or something to grab their attention or encourage them to do something.
Nudges in Gmail
Gmail added a tool called "nudges" a few years ago to remind you to follow up on or reply to emails that it had identified as essential but that you may have forgotten about. Users will be reminded to respond to emails in their Inbox using the Nudge function. This function will move emails to the top of your Inbox list that you have forgotten to react to (or follow up on). If you want to disable it, go to the Gmail Settings menu and look for the Nudge option. If you need constant reminders, Gmail's nudging feature, which brings emails back to your inbox when you or a recipient hasn't replied, is excellent.
Nudges Coming to Google Messages
Google Messages is working on a similar option to Gmail's Nudge. This option would alert users to answer notifications that they had missed to do so. If you're forgetful and don't remember responding to your friends or parents, Google Messages is working on a feature that will assist you in resolving this problem shortly.
Back in 2018, it essentially did the same job of reminding individuals to return to emails. Google now wants to make the same feature available to Google Messages users. The reports claimed it had discovered many strings in the Google Messages beta that point to the messaging app's introduction of automated reminders.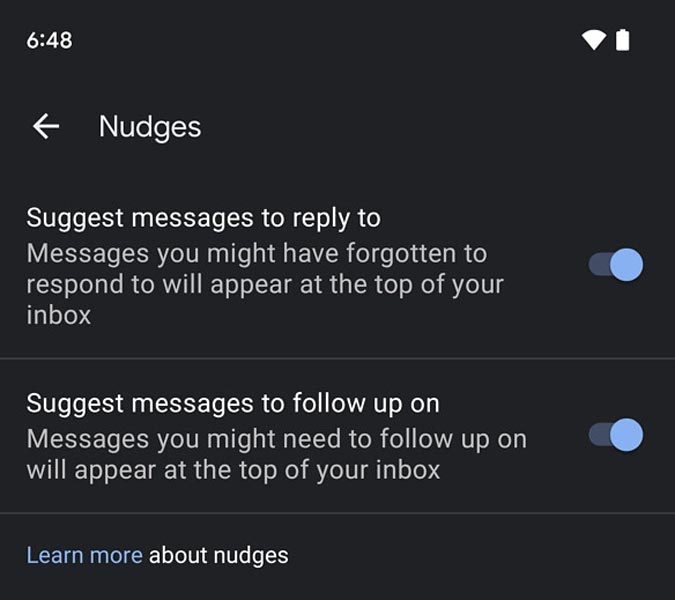 The app will automatically display "messages you might have neglected to answer to" and "messages you might need to follow up on" if you activate it. When you enable the "nudge" option, the messages you may have forgotten to react to will appear at the top of your Messages inbox. The program will also flag messages that you may need to follow up on because you may not have received a response when you originally sent them. On the Nudges settings, these two choices must be toggled on or off. That's a good thing because some of the messages in your inbox may be routine communications that don't require your immediate attention.
Nudges can remind you Automatically in Google Messages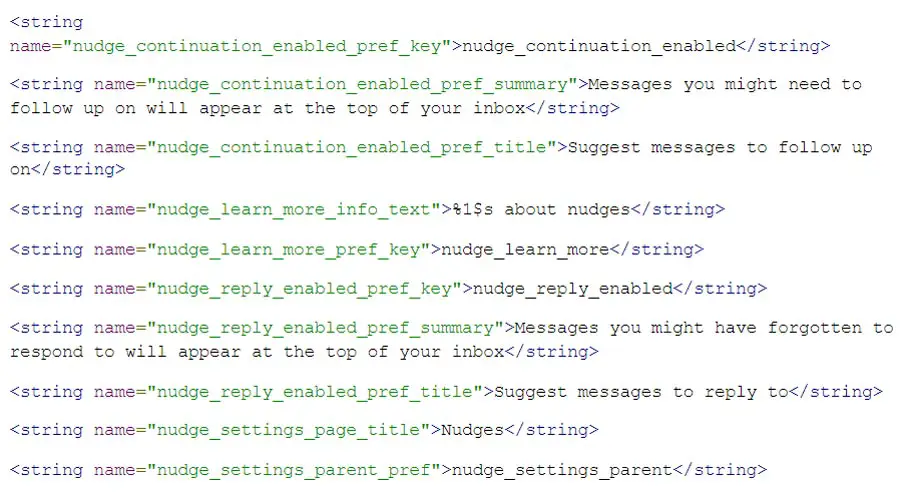 You can already set a reminder to respond to a critical SMS that you cannot react to right now. Of course, you'll have to set it up manually, but an automated method like "nudges" can also be handy. This could be an excellent complement to various new features that Google Messages has received in recent months, such as starring important messages, Auto OTP erasure, AI-assisted message sorting, and so on.
Google Messages had also made it easier for users to find messages by categorizing them. Google has introduced personal, Transactions, OTPs, and other tabs. Private messages would be found under the Personal tab, while Google would find transactional messages under the Transactions tab. Users will be able to check messages according to categories more efficiently, and they'll concentrate on the more significant ones.
Availability
The feature has not yet been made available to users. Google recently added the nudges option to one of the beta releases. So, Google has yet to make a formal declaration on the matter.
Wrap Up
Adding important small features is excellent to compare with massive UI or fancy things. In recent days, Google Assistant has reminded us of essential Mails like Travel tickets or Renewals. Nudges in Gmail are good. But it makes more sense when it comes to the Messages App. Essential Beta features always come to Stable versions. Since the Nudges are getting more user attention, We can expect the rollout soon. But currently, there are no additional options available in Nudges. Based on the user feedback and the developing team idea, We can expect more manual options. Did you feel the Nudges can help you with important messages? Share your thoughts below.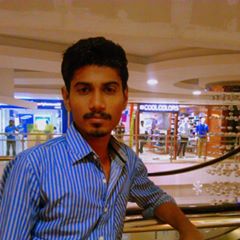 Selva Ganesh is the Chief Editor of this Blog. He is a Computer Science Engineer, An experienced Android Developer, Professional Blogger with 8+ years in the field. He completed courses about Google News Initiative. He runs Android Infotech which offers Problem Solving Articles around the globe.