Like Google, most of the people in the tech industry wanted Google should be the iPhone of Android. Pixel phones are great and secure. But, Google always lacks something when it compares with other manufacturers.  The Competition is heavy in Android. So, You have to give something unique to stay in the line. Techies always wanted Google's chipset that created in-house by Google. The wish is happening. The source is mixed with non-official but confirmed details about the new processor creation of 5nm chipset with Samsung. We know that Samsung is creating its own Exynos processor for its International variant mobiles. For the US variants, they are using Snapdragon processors. Google may use another set of the processor in their Chromebooks.

Why Google needs its In-House Processors?
Google is a software company. Software solutions are always great. But, For hardware, they have to depend on others. Most of the time, they have to deal with their products with what is available. They can't get coupled their OS perfectly with the hardware like Apple products. When you use Apple products, you may know how much the hardware and software are working together. Also, It assures the security from the chip level. When you want to compete with this type of company, you need your processor that is not already made with standard quality. You need custom-built hardware. That's what Google is going to do. They are working with Samsung to produce a 5nm processor for their Pixel phones. When they released a mobile with this chipset and Stock Android OS, the whole product is from Google. So, You can expect some extra features.
When will Google release Its Processors on Pixel Phones and Chromebooks?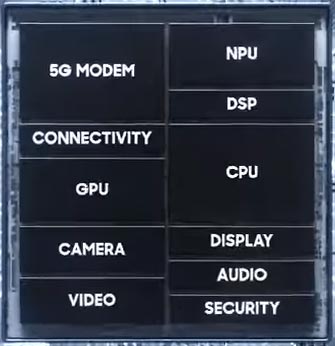 As per the Axios source, the processor is a 5nm Quad-Core processor code name-Whitechapel, that creating for 2021 Pixel phones. So, We have to wait for Pixel 6 mobiles. Because the exact production of these chipsets is not known, Google will not implement their hardware in urgency. So, there will be a lot of tests that will take place. When everything settles, Google will release its processor in Pixel phones. Based on the success, they may use in-house chips for other products also. Or they may release both Pixel and Chromebooks together. It purely depends on the Google side.
The Chipset experience is not new to Google. They already used individual titan chips to enhance the security and Neural core processors. When they make their manufacturing unit, They can improve the performance of every element form utilizing the RAM, Security, Battery optimization in their products. That's the idea of Google. But, unlike other works, Processor manufacturing needs a lot of experience in the industry. It controls everything on the mobile. So, you have to make an efficient one. That's why Google needs already existing companies to help.
Wrap Up
Google always hates to depend on others. When they can't get the expected output, they will go further to make everything right. When they suffer in becoming the default search engine in other browsers, Google makes its new browser- Google Chrome. The processor manufacturing may look like a startup. But, When they enter into any platform, they will try to prove their best. When they launched Stadia, everyone doubts about the experience. Even if Stadia have some latency issues in some regions, Most of the regular users enjoy the experience. So, When the Google processors release with the Pixel Phones and Chromebooks, we can see vast improvements in every level. What are your thoughts about the processor manufacturing? Comment below.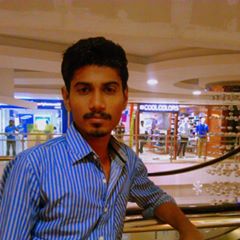 Selva Ganesh is the Chief Editor of this Blog. He is a Computer Science Engineer, An experienced Android Developer, Professional Blogger with 8+ years in the field. He completed courses about Google News Initiative. He runs Android Infotech which offers Problem Solving Articles around the globe.