Most of the people love to do Google Reverse Image Search. When you find the text, you can copy that text and search in the Google Search bar. But, When you want to do an image search that should be matched with your current image, Google Reverse Image Search can do a better job. Even if you type the exact name of the image, the chances of getting matching results are less than the actual image search. Reverse image search is becoming the trend at the moment; sometimes, it is handier than typing keywords into the search bar. When you use Google's reverse image search, you tend to get a more accurate result for what you want. Also, this method of searching the internet works more accurately when you're searching for an animal, cloth, or product. With a reverse image search, you will be able to view hundreds or even thousands of photos of a particular animal or product.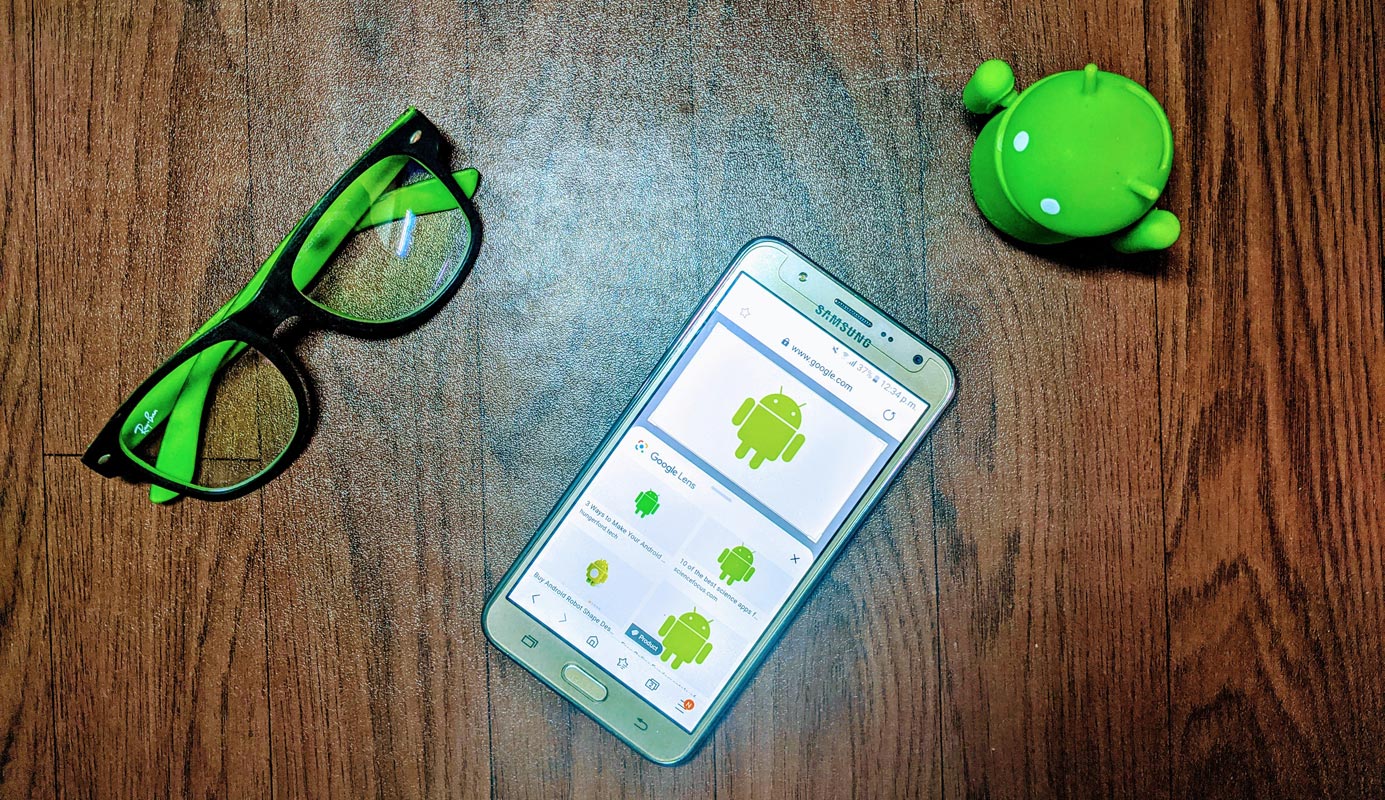 It is the latest way of searching for stuff on the internet, and you need to know more about this search method. At the moment, Google's reverse image search is the most common. But, what is reverse image search?
What is Google reverse image search?
Reverse image search is a way of allowing internet users to look out for products, items, or anything at all by uploading a similar image. It replaces the need to manually type in a keyword into the search bar to get more information about the keyword. Reverse image search, as the name implies, is all about searching for stuff on the internet using similar images.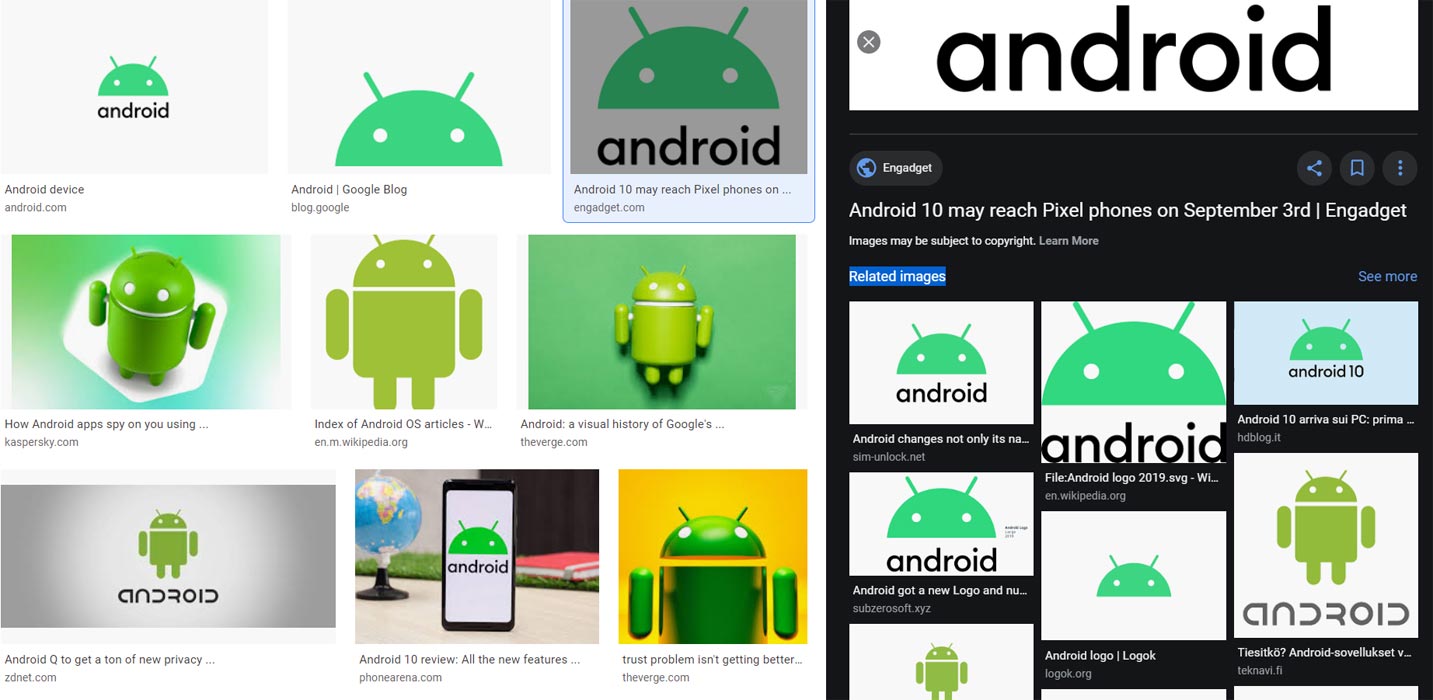 There are quite many ways to do image search across devices; tablets, smartphones, and even PCs. However, we will be focusing on how to run a reverse image search on mobile phones, especially on Android devices. Nevertheless, these methods are most likely possible to work for iPhone users, too.
Different methods to perform Google Reverse Image Search on Android mobiles and iOS (iPhone, iPad)
The following techniques will work on Android, iPhone, and other smartphones. When you want a simple search, you can use the Google Image website. When you want to deep search the contents in your image, use Google Lens.
1. Using the Google Chrome browser
Chrome browser is Google official web browser for mobile devices; it is an advanced mobile web browser with lots of features. Update your browser to the latest version.
Steps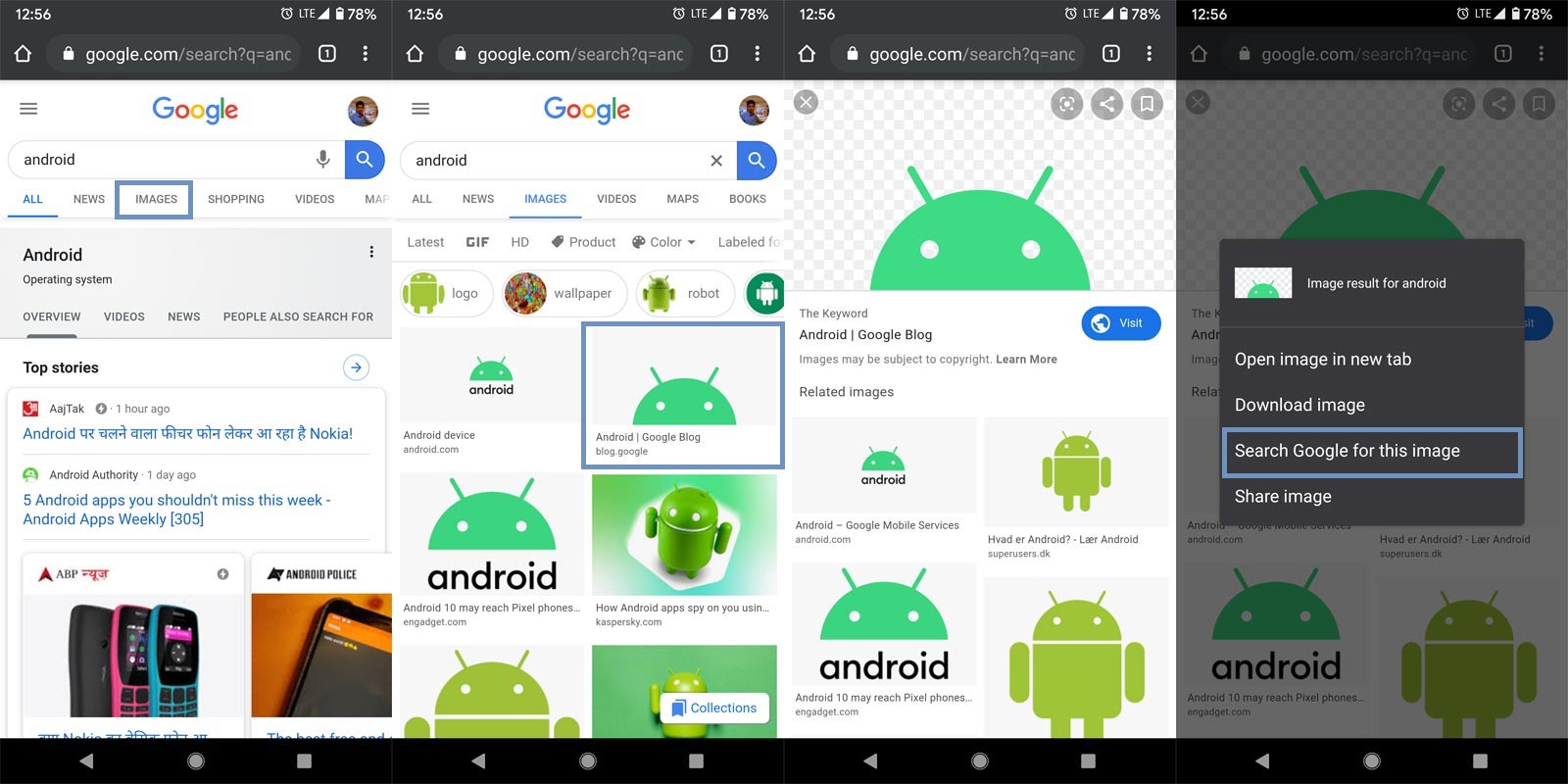 Type the word for your product or query. Tab on the images and select your desired photo. Also, If you're already browsing the internet and come across a picture you wish to know more about, it is quite easy to do that. All you need do is click and hold on the image until you get a pop-up menu with a couple of options.
On the pop-up menu, select "search Google for this image." It will automatically perform a reverse image search and show you the results on a new browser tab.
Note: this method only works when you come across an image on the internet. Thus, if the image you wish to search for is not online on the internet, you should try other methods discussed below. Also, at the moment, you may only see the "search Google for this image" when you're using Chrome browser or other chromium browsers.
2. Visit Google reverse image website
This time around, you don't need a specific browser as this method works with all Android mobile browsers. It is a bit technical but natural; you get that?
You should try this method when you already have the image saved on your device. Below are the steps you should follow;
Steps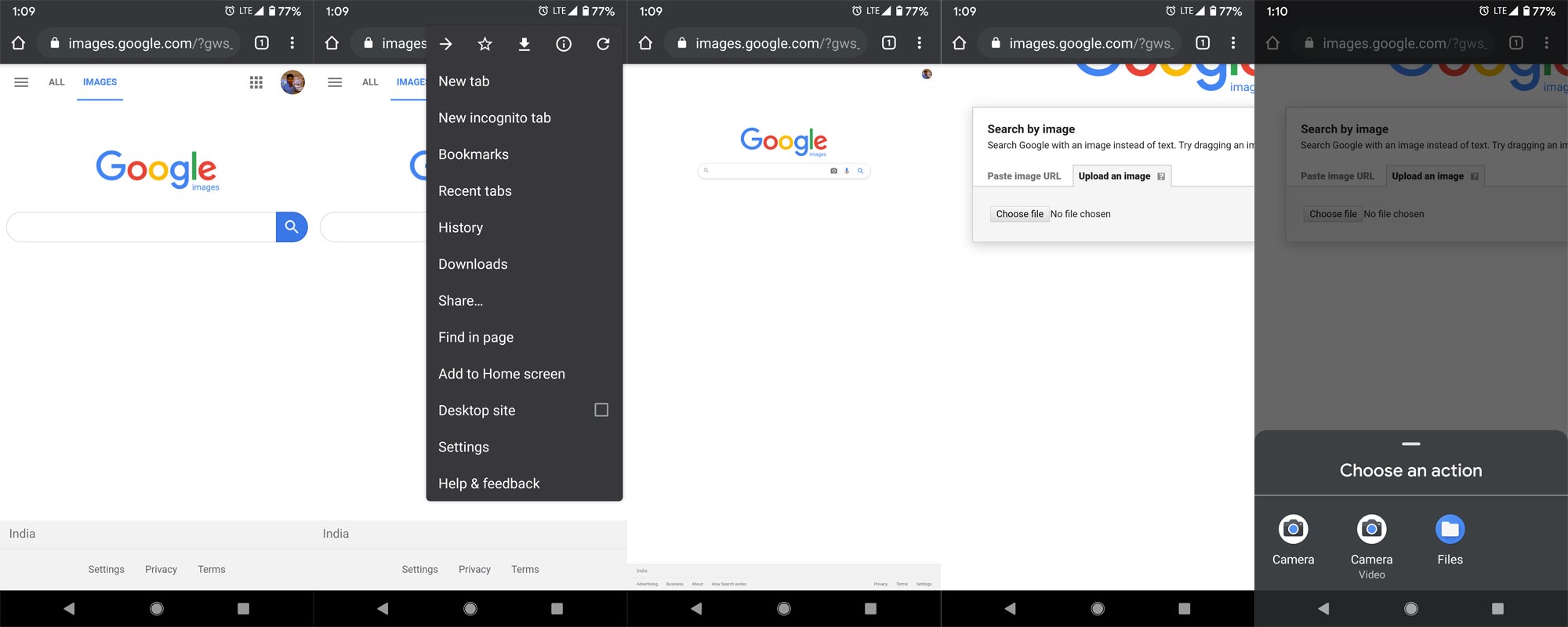 Open a mobile web browser on your Android device and visit images.google.com
It will take you to Google reverse image search website
Click on the three dots at the top or bottom of your browser window; the dots stands as the icon for "More Options."
Tick the checkbox beside the "Request desktop version." Now, this will load the webpage to appear as it would have displayed if you were using a desktop PC or laptop.
Click on the camera icon, which is seen on the search bar
Upload the image you want to search for and continue
Alternatively, if you have the image link, you should choose the "image URL" option
Whichever way you decide to upload the image, Google will show you a lot of information and pictures of the uploaded image.
This method works on Android devices and some iOS devices. The steps may seem too hectic, but it's one of the most effective ways to do Google reverse image search.
3. Using the Google lens
Google lens is an intelligent app developed by Google to help Android and iOS mobile users identify what's on their screen quickly. The app works with very original ML and AI algorithms; it is built into the Google Assistant app; however, you can still install it from the Google Play Store.
Steps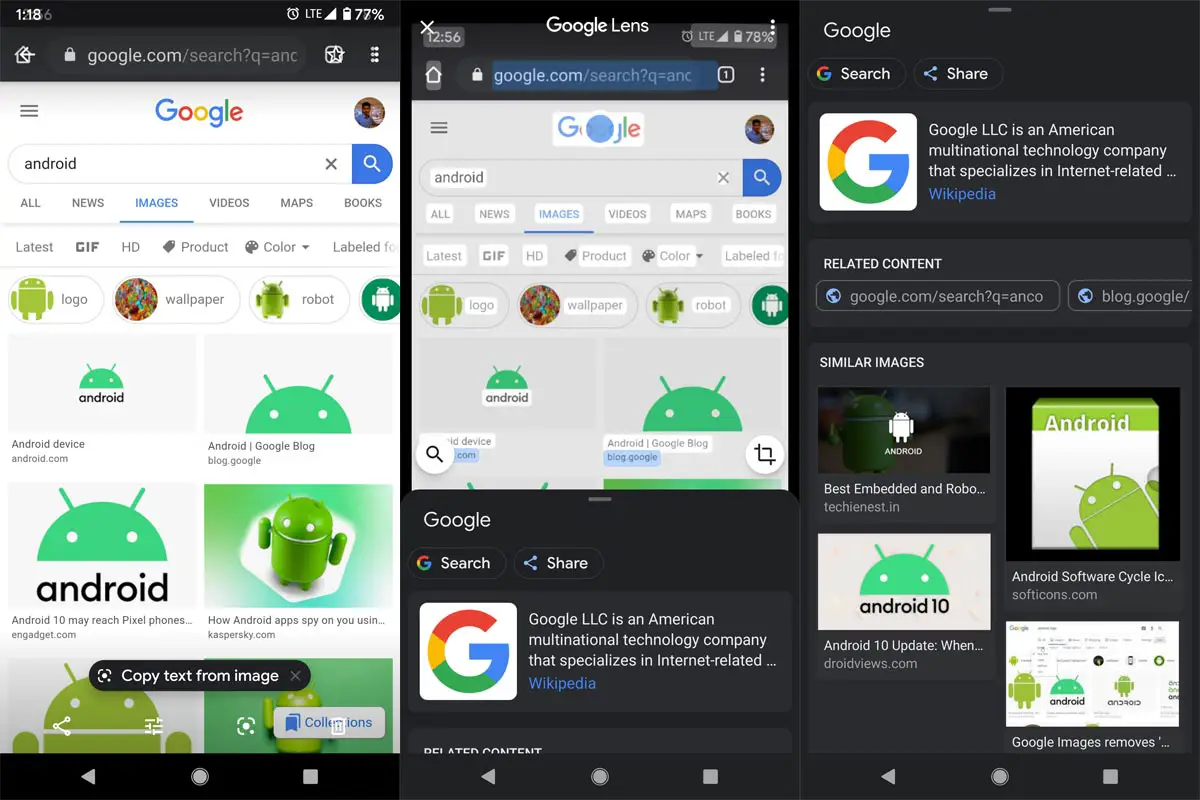 Open Gallery on your mobile. If you already installed Google Assistant on your mobile, you will get the Google Lens icon in the options.
Select the icon. It will detect the details in the image. You will get both similar images and text recognition in your image.
Google Lens Features
With Google Lens, you don't even need to visit the reverse image search website or copy an image's URL. , all you need do is to open Google Lens and point your phone to the image you want to search for; the app will detect the image and load more information from the internet. This method is quite faster than any other way of reverse image search; however, Google Lens does not work on many old Android smartphones and tablets. Thus, if your device is running on an old Android version, you may not be able to use this method.
More so, Google lens also supports a couple of other cool features and not just an app for reverse image search. Interestingly, Lens is built into most Google apps such as Photos; so, when you view a picture on Google Photos app, you can immediately click on the Lens icon, and it will show you similar photos of that picture.
But the truth is that Google Lens works perfectly on products; Lens results are more of shopping results than the image source result. Nevertheless, this is one of the methods of running a reverse image search on Android mobile phones. You can refer- In What Ways, you can use Google Lens.
4. Using Third-Party Sites
Some third-party websites also provide the Reverse Image search feature. They offer extra and straightforward add-on features and options that are not available in the official Google version. I will mention some sites below for your reference.
4.1 Labnol Reverse Image
You can upload the image from your PC/Android/iOS. After the successful upload, It will redirect you to the official Google webpage. Go to Labnol Image search.
4.2 prepostseo.com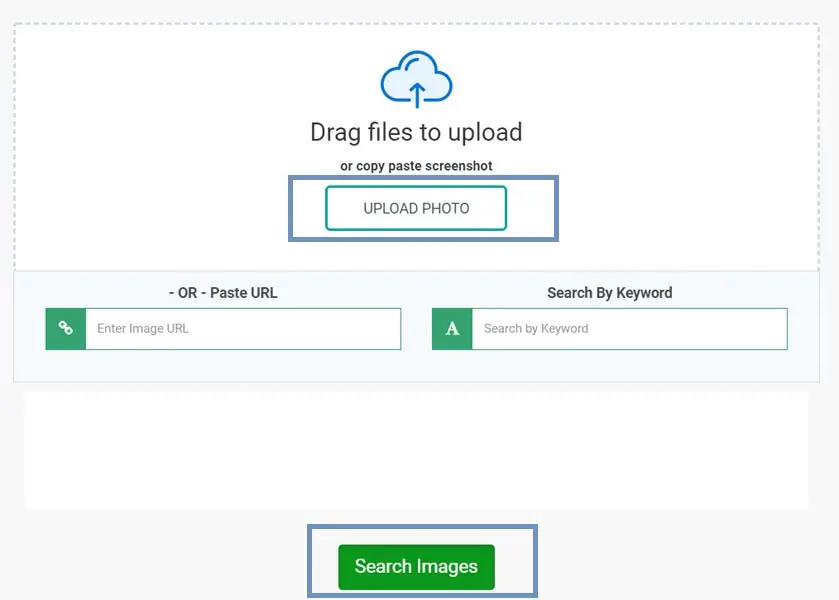 You can upload the image from your PC/Android/iOS. You can paste the image URL. After the successful upload, It will redirect you to the official Google webpage. There are other image search engine options like Bing, Yandex available on this site. Go to prepostseo.com.
What more?
As said earlier, these methods can work for iPhone users also. But Google Assistant is natively integrated into the Android. So, It can work better in every app in Android. Also, other search engines allow you to do reverse image research. For example, Bing calls its reverse image search "Visual Search," and you can try it out here – Bing Visual Search. Bing's image search also works very well like that of Google, and it provides a lot of information for any image you upload.
Furthermore, search engines such as TinEye and Yandex offer reverse image search. It is the latest way of searching for stuff on the internet. You should start trying this method; most people have proved that reverse image search is a better way of getting handy information about photos when you have good experience with other methods, comment below.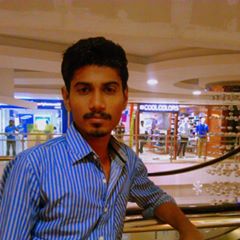 Selva Ganesh is the Chief Editor of this Blog. He is a Computer Science Engineer, An experienced Android Developer, Professional Blogger with 8+ years in the field. He completed courses about Google News Initiative. He runs Android Infotech which offers Problem Solving Articles around the globe.