Finding a perfect Browser for your mobile is a complicated process. Yes, Not all browsers are compatible with your mobile and your preference. For mobile phones, there are tons of web browsers available in different app stores. However, not all browsers that work perfectly on Android smartphones also work perfectly on Android tablets. Tablet devices have widescreen, and most applications that work on smartphones aren't flexible enough to fit a Tablet's screen. Thus, because browsers are among the core/prior apps one should install on his/her Android device (tablet or smartphone), here are the best browsers for Android Mobiles and tablets. These Browsers are are fully compatible with all tablet devices of any screen size; they come with sophisticated features, and they are wholly intuitive.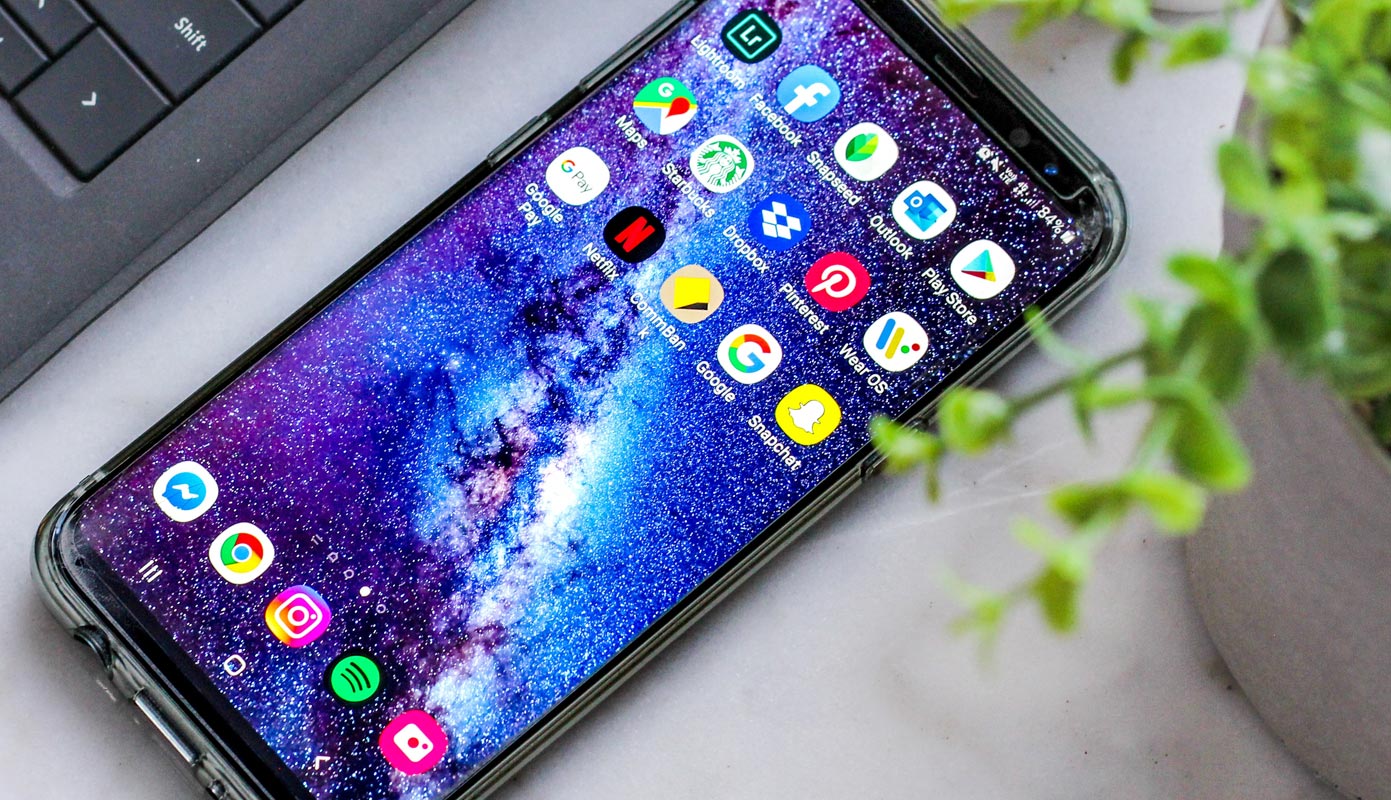 Best Web Browser Apps for Android Smartphones and Tablets
Every Browser App can say they are the best and No.1. But, It can't happen in real use. Based on the user and their preference, it may vary. The following browsers I listed are the best in different scenarios. I can say this-"You can't get all your expected features on Single Browser. It is ok to use More than One Browser."
1. Google Chrome- Stree Free Browser
Chrome is a cross-platform web browser designed by the tech giant – Google (Alphabet). It is a super intuitive browser stocked with a lot of handy add-ons and utilities to boost users' browsing experience. Google Chrome compiles a couple of other Google products, including Translate. Chrome has a compatible friendly UI that every user would understand. Plus, its features are convenient for a better browsing experience. Even if it consumes More User data and RAM, It always gives you a smooth UI experience.
The Crash ratio is less compared with other Browser Apps. It can support both regular Android Mobiles and Tablets. But, It will work best, If you download the app directly from your tablet using Playstore. There are a lot of Desktop features that are slowly rolling to the Mobile version also. The Password Autofill and Password Leak detection are some features.
Features of Google Chrome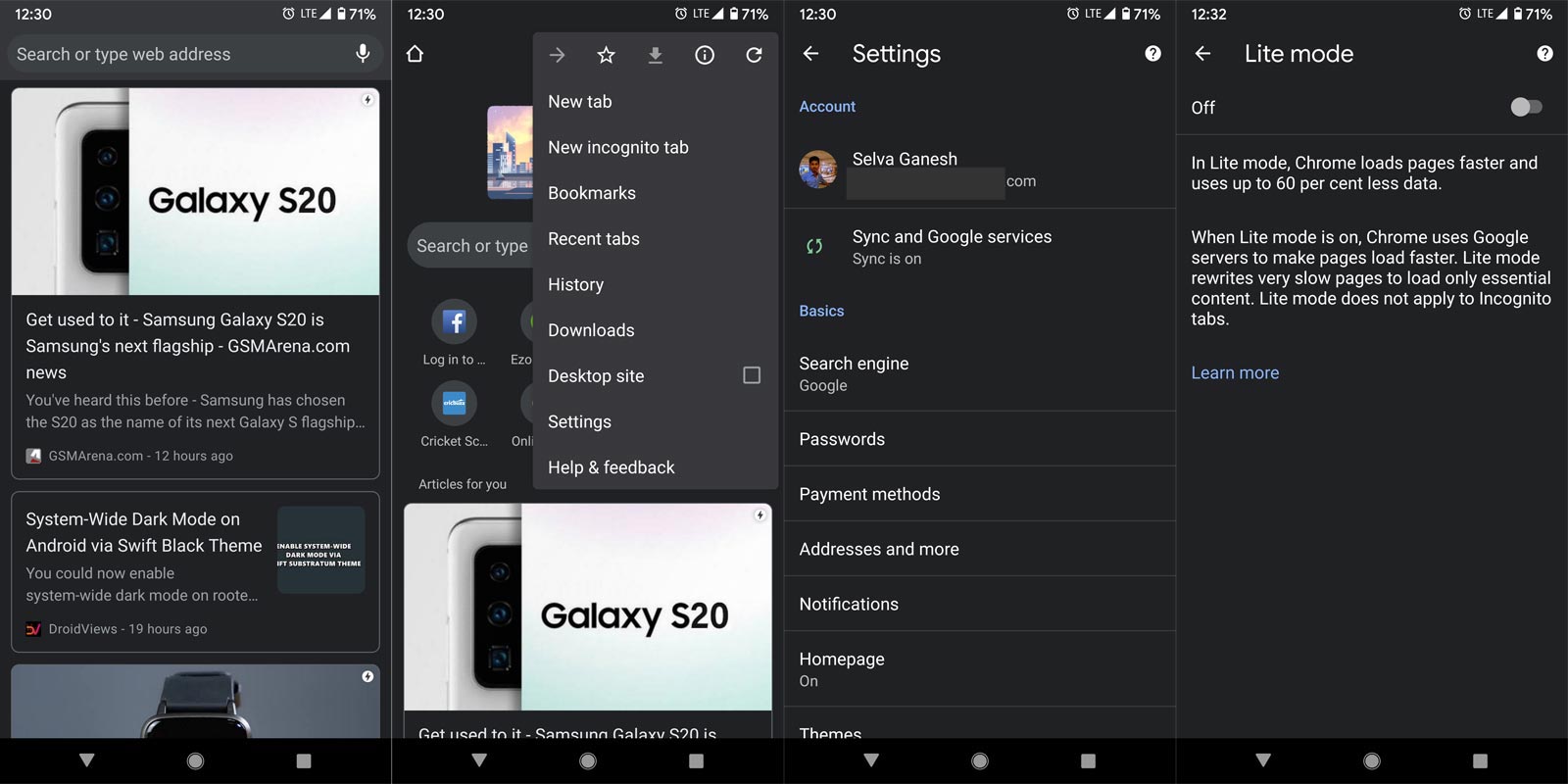 Google Translate: With the integration of Google Translate, any page you visit online, if the page is in another language, Chrome will automatically translate the contents to your default language, so you'll understand the contexts better and more apparent.
Download and view offline: Chrome allows you to download webpages or media in a single tap so you can see them next time (even without an active internet connection).
Data saver/Lite Mode: also, Chrome comes with a data saver feature which helps to minimize your data consumption rate by loading a "Lite" version of most webpages you visit online. However, you have to activate the data saver option in the settings menu.
Fast loading Experience: Chrome loads webpages up to 2x faster in 2G network connection mode.
Data Sync: It is better than the send link to the device. Instead of waiting for sometimes, When you visit a particular page and log in with your same Google Account on PC, It will sync instantly. If you hate to type the same query on different devices, You can use Sync feature in Google Chrome when you logged into your account.
Hands-free functions: with the integrated Google Voice Search function, Chrome browser makes it possible for users to visit webpages or search the internet without consulting their keyboard.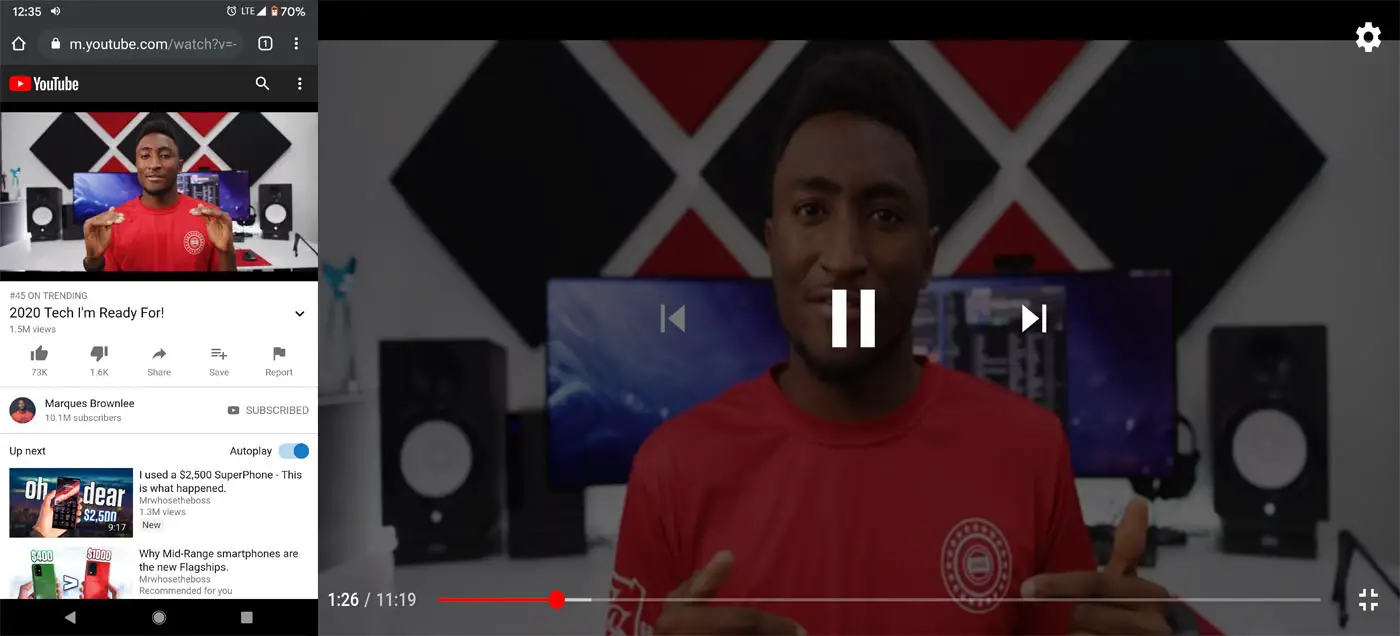 Video Playback: Video Playback can work based on Website video functions. The browser can adjust Portrait/Landscape based on the usage.
2. UC Browser- In-Built Video Player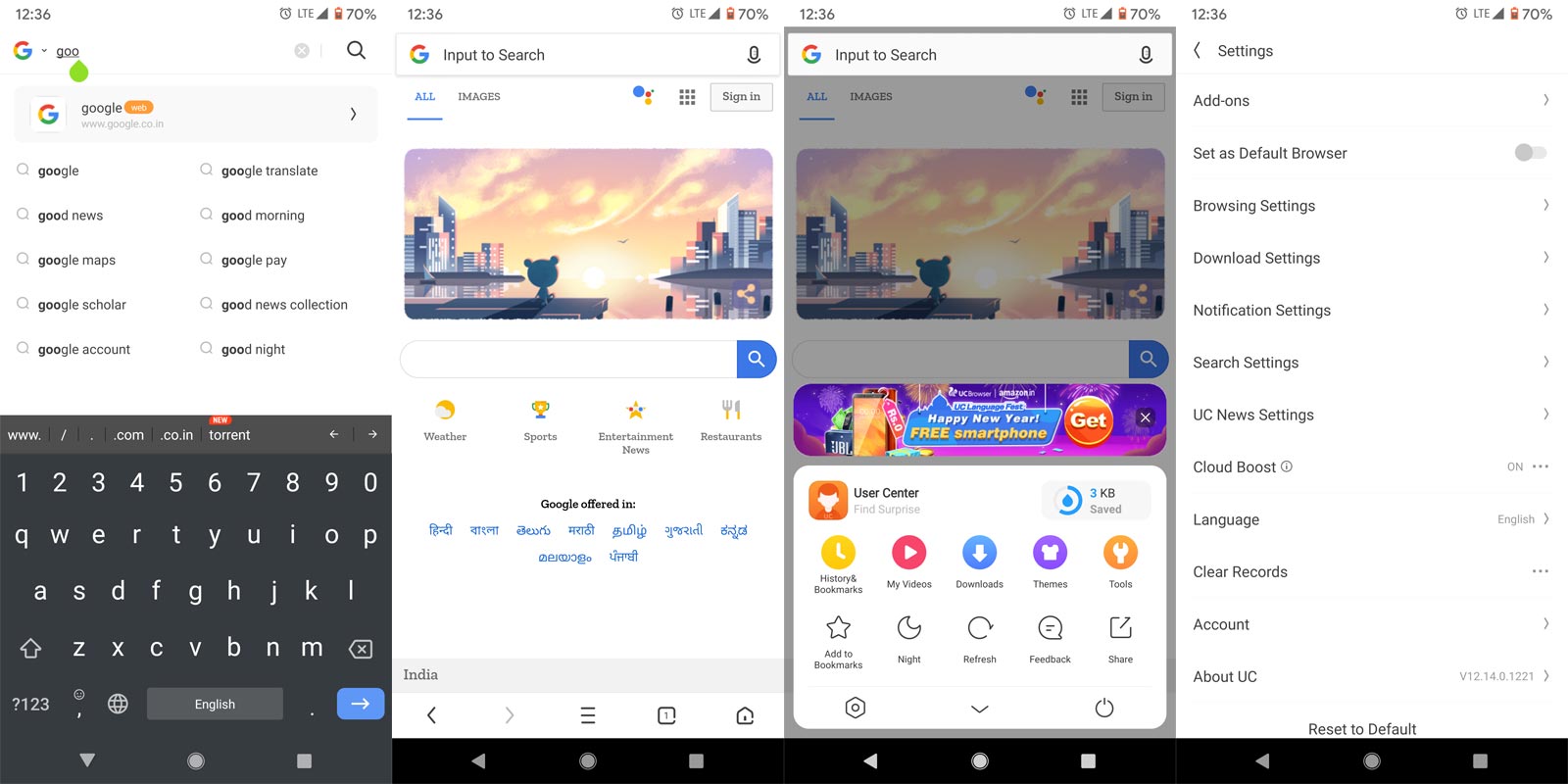 If you didn't have trust issues, UC Browser is excellent in every corner. I know this browser always receives mixed reviews. Some of the People didn't trust this browser, Due to removing an entry that happened in the Playstore. UC browser is an ultra-flexible web browser that allows you to do quite a lot of things. It is a lightweight browser that is fully compatible with both Android phones and tablets. Also, the UC browser allows you to share any media on a webpage to WhatsApp or save them to your phone storage. The browser is faster than many other mobile browsers available in different app stores. Plus, it comes with an ad-blocking feature and built-in media player for watching music videos or other media directly from the browser.
Features of UC Browser
Tons of sharable fun stickers: there are lots of fun stickers available on the UC browser, which you can share on different social media.
Faster download and internet speed: when using the UC browser, you enjoy stunning fast download/upload speed. More interestingly, you can continue downloading a media even after an extended disconnection from the internet.
Facebook mode: this mode allows UC browser users to surf Facebook seamlessly at high speed irrespective of your network condition.
Small window mode: Allows you to separate video windows from web pages and keep the video pinned to the top of the page.
In-Built Video Player: This one feature retains most of the users. You can control Brightness, Volume, Fast forward, and Backward within the browser Player. All controls saved within the Browser player. So, It won't affect the General settings of your mobile.
3. CM Browser- Lightweight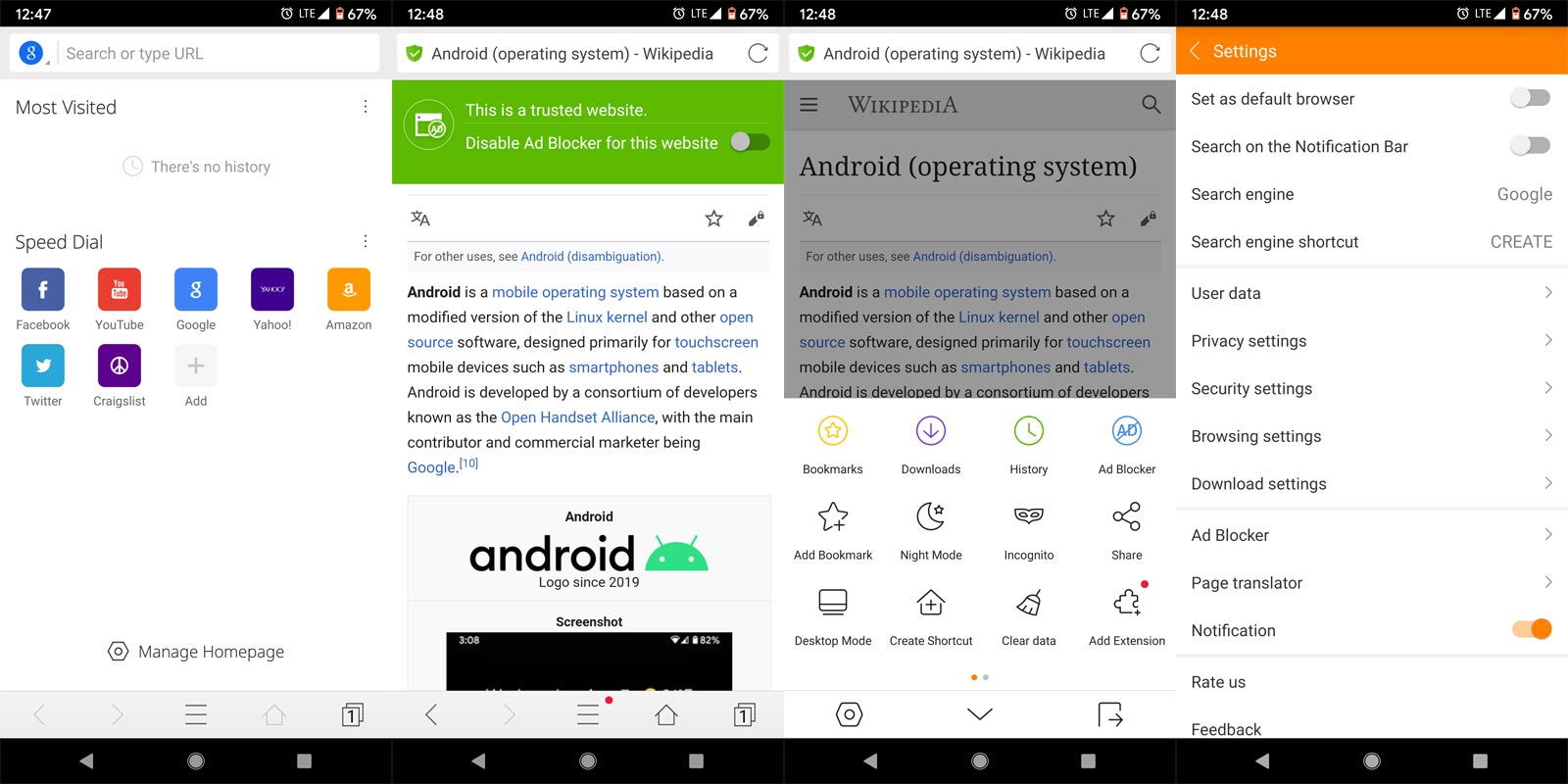 CM Browser is one of the most popular Android mobile browsers; it is renowned for its simplified UI and the multiple features it possesses. CM browser comes to a couple of features you may see in the UC browser; however, its speed and privacy fortification is top of the class. This browser features an ad-blocker, as well as comes with a built-in engine to secure your device from unwanted internet files/apps/sites. This browser is minimized with useful features, and It is Light Weight. If your mobile/tablet has Less-RAM, you can use this browser.
Features of CM Browser
Protect engine: The built-in engine on this browser helps to secure your phone from unwanted pages and programs.
Smart download and download protection: CM browser comes with these two features to enhance your downloading experience.
Font size adjustment: also, you can modify the font size of a web page when you use the CM browser.
Page translator: this feature helps to translate webpages from one language to another; the browser supports up to 40 unique world languages.
In-Built Video Player: Like UC Browser, CM Browser also has an In-Built Video player. You can control Brightness, Volume. But, there is no Swipe Fast forward and Backward within the browser Player. You have to choose the timeline manually. All controls saved within the Browser player. So, It won't affect the General settings of your mobile.
4. Mozilla Firefox Browser- More Secure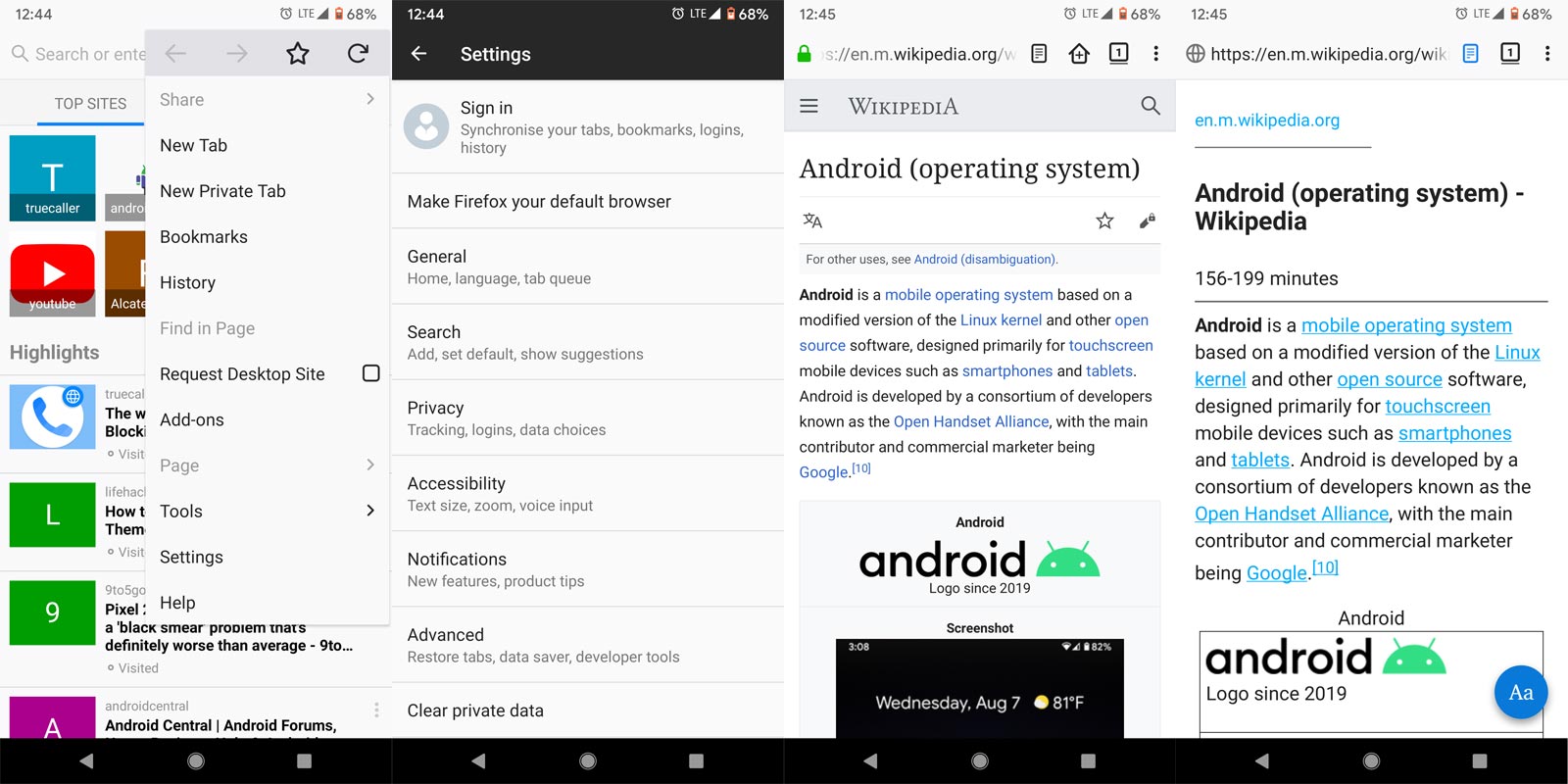 Almost everybody knows about Firefox by Mozilla. This is a speedy browser for Android tablets with tons of features. It supports personalization, as well as allows you to browse in private mode. Firefox is compatible with all Android tablets irrespective of their OS version, and it also respects the users' privacy. With the Firefox browser, you can directly share stuff on Facebook, Twitter, WhatsApp, Skype, and more. Also, Firefox supports streaming videos from your tablet to TV or another supported device. The more secure browser. You can disable not only Ads, but You can also deactivate trackers.
Features of Firefox Browser by Mozilla
High privacy: while browsing in the private tab, Firefox works with tracking protection to ensure that no one on the internet could trace your activity.
Multi-device sync: you can sync and use Firefox on multiple devices and gain access to your personalized browser interface from any of the sync devices.
Intelligent search: when you search for things, Firefox helps you to get accurate results, what you are looking for utilizing several search engines, and other internal tools built-in.
Add-ons support: you can further personalize Firefox by installing any browser add-on of your choice.
Reading Mode: When you are going to read ebooks, this feature will come in handy.
5. Opera- Best free In-Built VPN Browser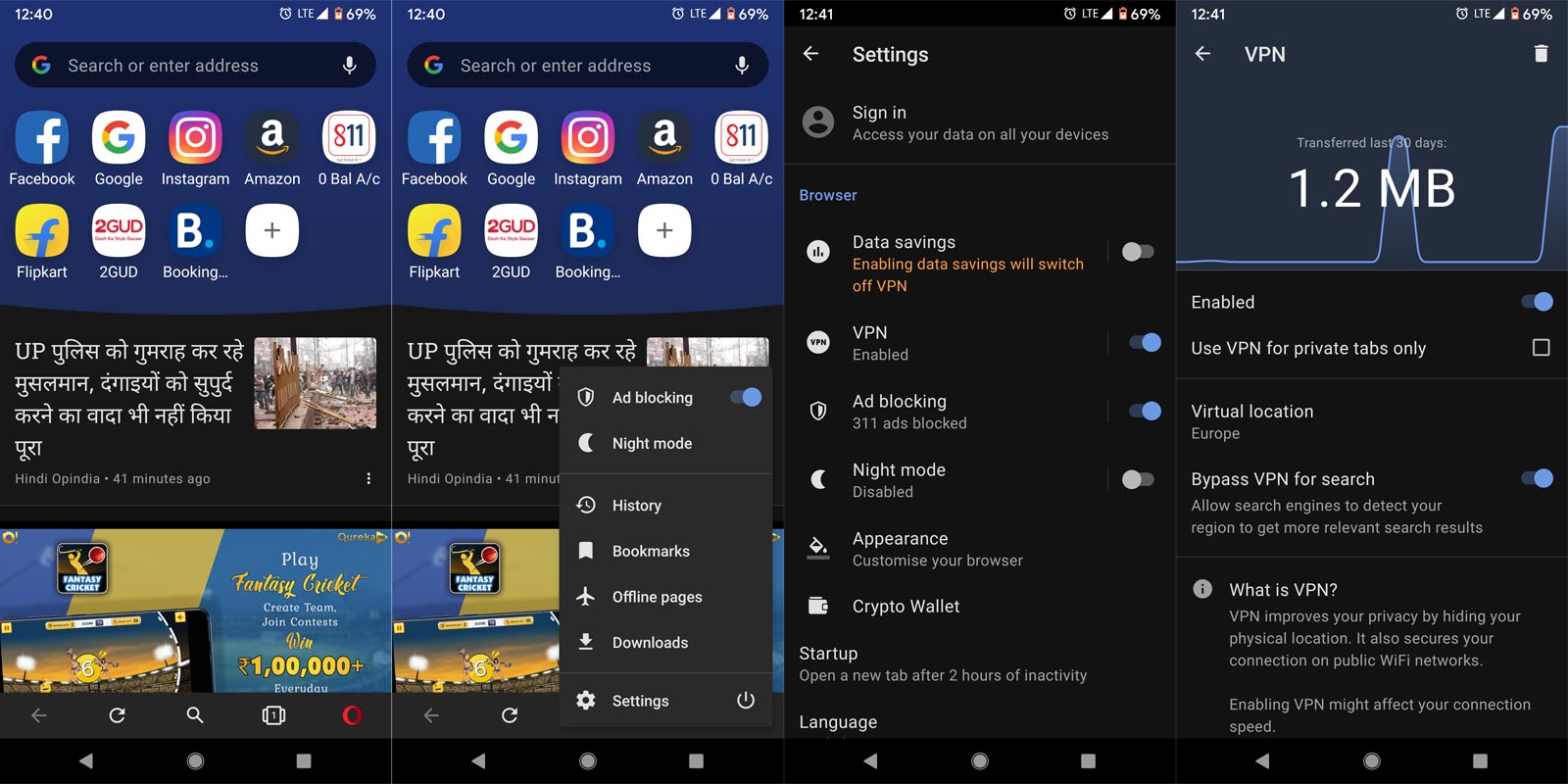 The recent versions of the Opera browser come with free, yet useful VPN to help maintain your privacy online. Opera is a popular web browser that is available across many platforms. A browser may be needed. Also, Opera is the pioneer browser when it comes to ad-blocking; its ad-blocker is the best you can get from a web browser. The built-in VPN is free efficient.
Features of Opera Browser
Ad-blocker: with Opera's ad-blocking feature, you'll get rid of all the annoying ads on any webpage you visit, which will now cause the page to load faster.
Free unlimited VPN: Opera's VPN is free, and it gives you unlimited bandwidth. Your privacy is undoubtedly secured when you use the Opera browser on your tablet.
Night mode: the night mode features make it easier to browser comfortably during the night hours.
Download manager: Opera's download manager is straightforward to manage, and it speeds up your downloads up to 5-10x.
Puffin- Best Flash Browser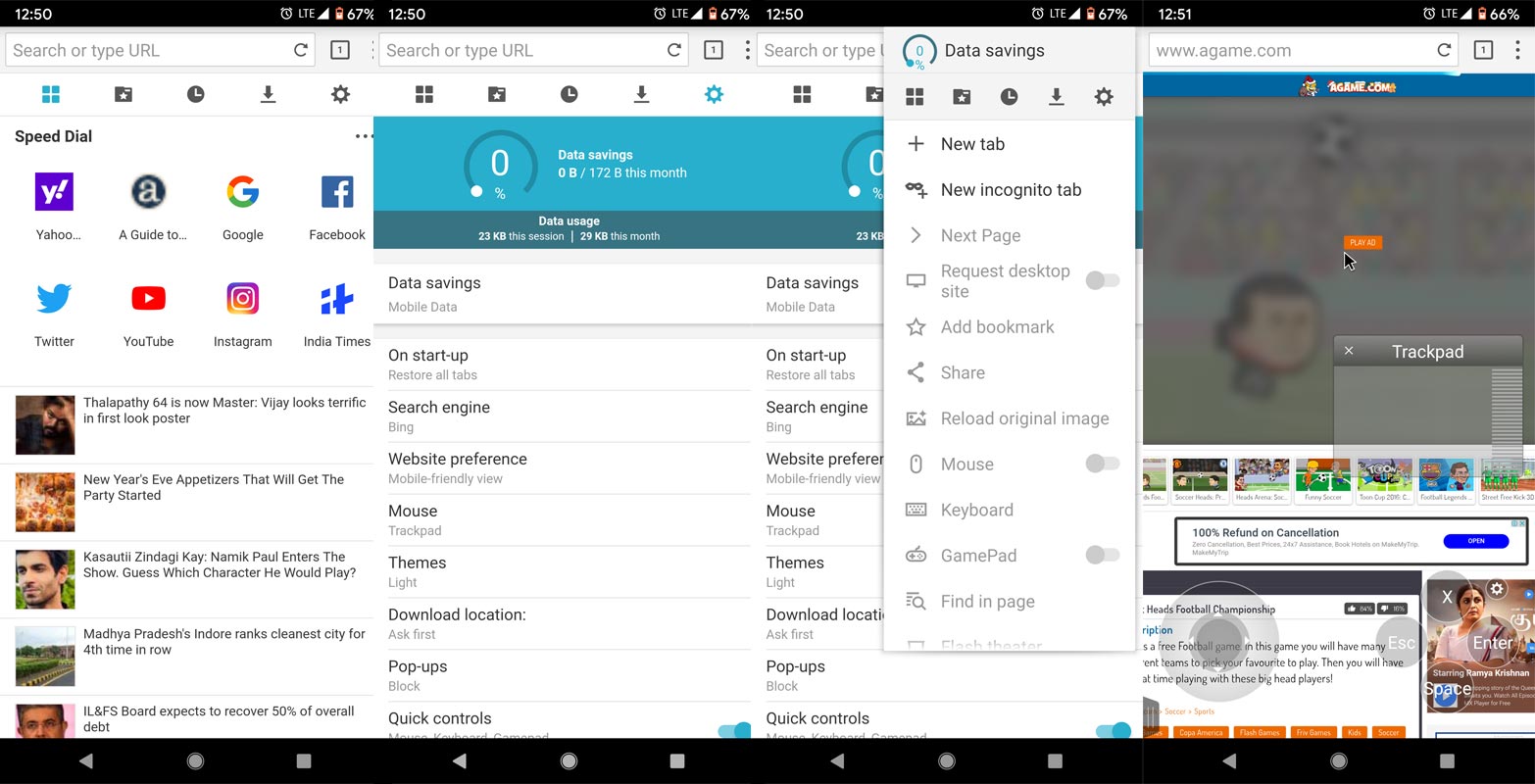 I listed this browser as separate, because of its exclusive features. Only some people who need those features will use this. There is no competitor in this category. Yes, If you tried all of the Flash Exclusive features, you may know why Puffin is best in this category. It has Track Pad Mouse, Joystick to control games. Most of the flash required websites will work smoothly. Also, the puffin works on the cloud. So, you will be more secure and get a blazing fast experience. Even if it has a lot of features, sometimes we may feel we are controlling another device using our device due to the cloud-based browser.
Features of Puffin Browser
Ad-blocker: with Opera's ad-blocking feature, you'll get rid of all the annoying ads on any webpage you visit, which will now cause the page to load faster.
High privacy: while browsing in the private tab, Firefox works with tracking protection to ensure that no one on the internet could trace your activity.
Protect your identity: It doesn't have an in-built VPN, But like 1.1.1.1, It can protect you from your Internet Service Providers. You will get a random IP to protect your data.
Blazing Speed: If you tested this browser on Speedtest, you would get the crazy results as 1ms Bing and 300Mbps+ Speed, Even if you are on a 10-20Mbps Network connection. The process behind this is, Puffin utilizes cloud-based technology. That makes this browser this much fast.
Download manager: You can save your files on Google Drive, DropBox, and Internal storage.
Conclusion
These are the best mobile browsers you can use on your Android mobile and tablet devices. They have user-friendly UIs, pack a lot of handy features, you can personalize them, as well as browse privately. As I said earlier, You may not end up with one browser. Sometimes you need Two or three based on the preference and type of usage. Browsers can be compromised easily to use for some server like programs. So, Don't download third-party apps. Always install the apps from Play Store. Like the above list, I Already covered for the Best keyboard apps for Android Tablets. I hope that the list will also help you. I excluded 20+ Browsers from my list to give you the best. If you feel I missed any Browser that is better in the respective category, comment below.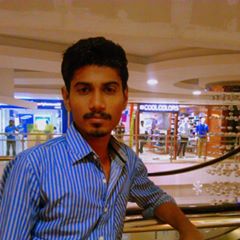 Selva Ganesh is the Chief Editor of this Blog. He is a Computer Science Engineer, An experienced Android Developer, Professional Blogger with 8+ years in the field. He completed courses about Google News Initiative. He runs Android Infotech which offers Problem Solving Articles around the globe.