After facing some unexpected events in their products list, Microsoft realized Android is a huge base, and they should utilize it, Instead of trying to compete against it. That's why they released your phone app, Which acts as a media PC Suite or complete mirror based on mobile compatibility. Now Microsoft Latte Project will bring Android apps to Windows. As per the results from Samsung Galaxy's already existing link to windows feature, It looks like it can happen soon. When you are a Samsung Galaxy user and uses the link to windows, You may know how much the Android apps work flawlessly in Windows.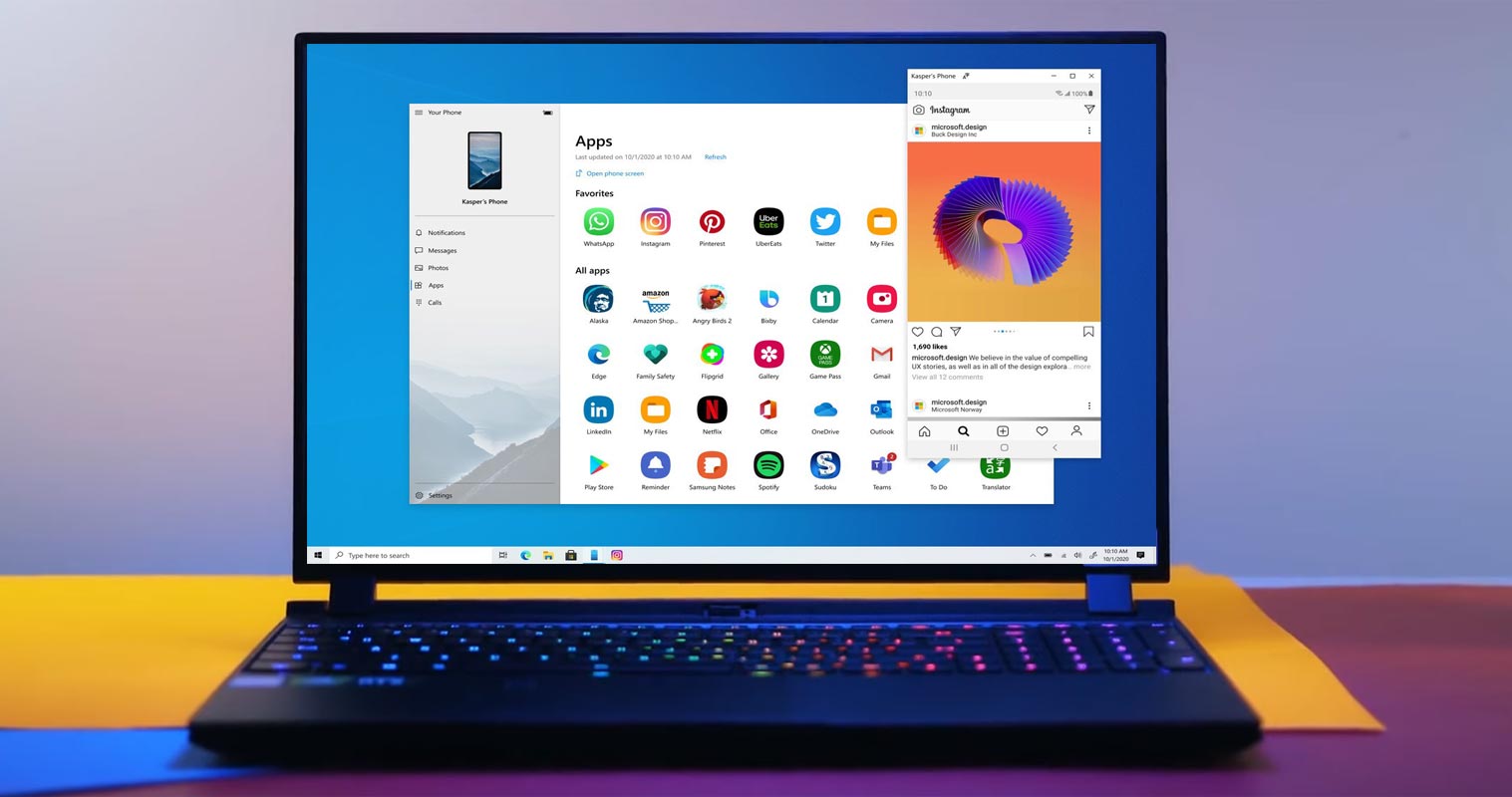 Microsoft is attempting a second time to bring Android apps to Windows 10, not beyond 2021. To avoid any extra load for developers, Microsoft will allow them to use the MSIX packaging format to submit their apps with no or little changes to Microsoft Store. This project's codename is selected as "Latte," which resembles with original meanings, a combination of Windows and Android. It is similar to a link to Windows. But it can run as standalone apps.
What is Project Latte?
The project Latte is the second attempt from Microsoft to run the Android apps on the Windows platform. Earlier in 2015, Microsoft started a project name Astoria to bring the Android apps to the Windows platform. Many technicalities became unresolvable hurdles, and eventually, Microsoft had to cancel Astoria in 2018.
How will Project Latte Work?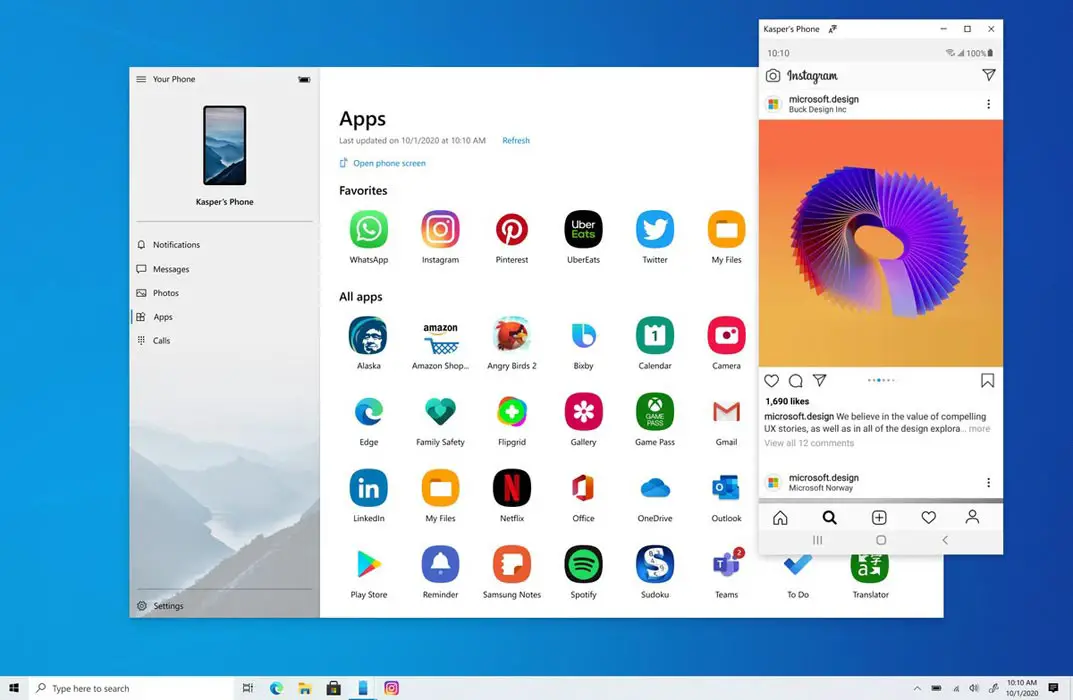 This time Microsoft will be using the Windows Subsystem for Linux (WSL). That will allow the developers to bring their apps to Windows 10. This migration may or may not require any modifications. For this smooth migration, Microsoft will allow the developers to use the MSIX package format before submitting their apps to Microsoft Store.
The WSL will work as a virtual Android system for running Android apps on Windows 10. Also, GUI Linux apps and GPU apps will soon start supporting WSL, and it will smoother the Android experience running on Windows 10 using the virtual Android system by WSL. It may work like Accessing Samsung Galaxy Apps on PC.
What is Currently Preventing Microsoft From Running Android Apps on Windows 10?
The packing of Android apps with MSIX packaging is not enough to run Android apps on Windows 10. There are several technicalities involved that are big hurdles in this project.
Most Android apps are designed for a mobile screen, and fewer are designed for a big screen. It is unclear how the apps will look while running on Windows 10 screen as MSIX format allows them to run but do not modify to run on a big screen.
The second issue is that all the Android apps depend on Google Play services API to run on a mobile screen. Google doesn't allow the Play Services installation other than Android phones and the Chrome OS running devices. So, developers have to remove the play services dependency from Android apps to run on Windows 10 screen.
Future Plans
Microsoft is currently running many software platforms like Win32, UWP, PWA, and Linux. If Microsoft succeeds in running Android apps on its platform, Windows 10 will become the universal operating system supporting almost all other platforms. Microsoft is likely to announce the project Latte next year, and you can get it as a part of the fall 2021 Windows 10 update.
Wrap Up
Apple users can run their iOS apps on personal computers and laptops without any hassle. That is what Android users lack for a long time. Thanks to Microsoft, it's going to support the Android apps for running on PCs and Laptops. There are already some available options to run the Android Apps from your mobile using Your Phone App. The development and user wish to use Android apps in Windows become the initiative for Project Latte. Do share your views in the comments about this upcoming change for Android users.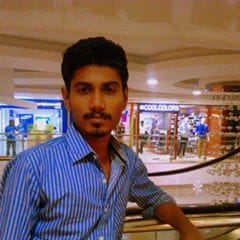 Selva Ganesh is a Chief Editor of this Blog. He is a Computer Engineer, An experienced Android Developer, Professional Blogger & addicted Web Developer. He runs Android Infotech which offers Problem Solving Articles around the globe.