Microsoft finally learned a lot of things in their past and slowly adapting what users want. On the software side, They changed the Chromium browser and released the Edge browser. Based on the stats, they know their physical stores are not working that much; thus, they shut down and move into Online stores only. Microsoft already announced they are working on an Android-powered dual display Tablet called Surface Duo. Most of the people thought it would be a prototype; Microsoft may not produce it for users. But, Now Microsoft preparing Optimized Apps for Surface Duo and using Google Dual screen technology. So, Even if we can't find the Surface Duo in the regular user's hands, Enterprises will adopt this device because it is excellent for office related works.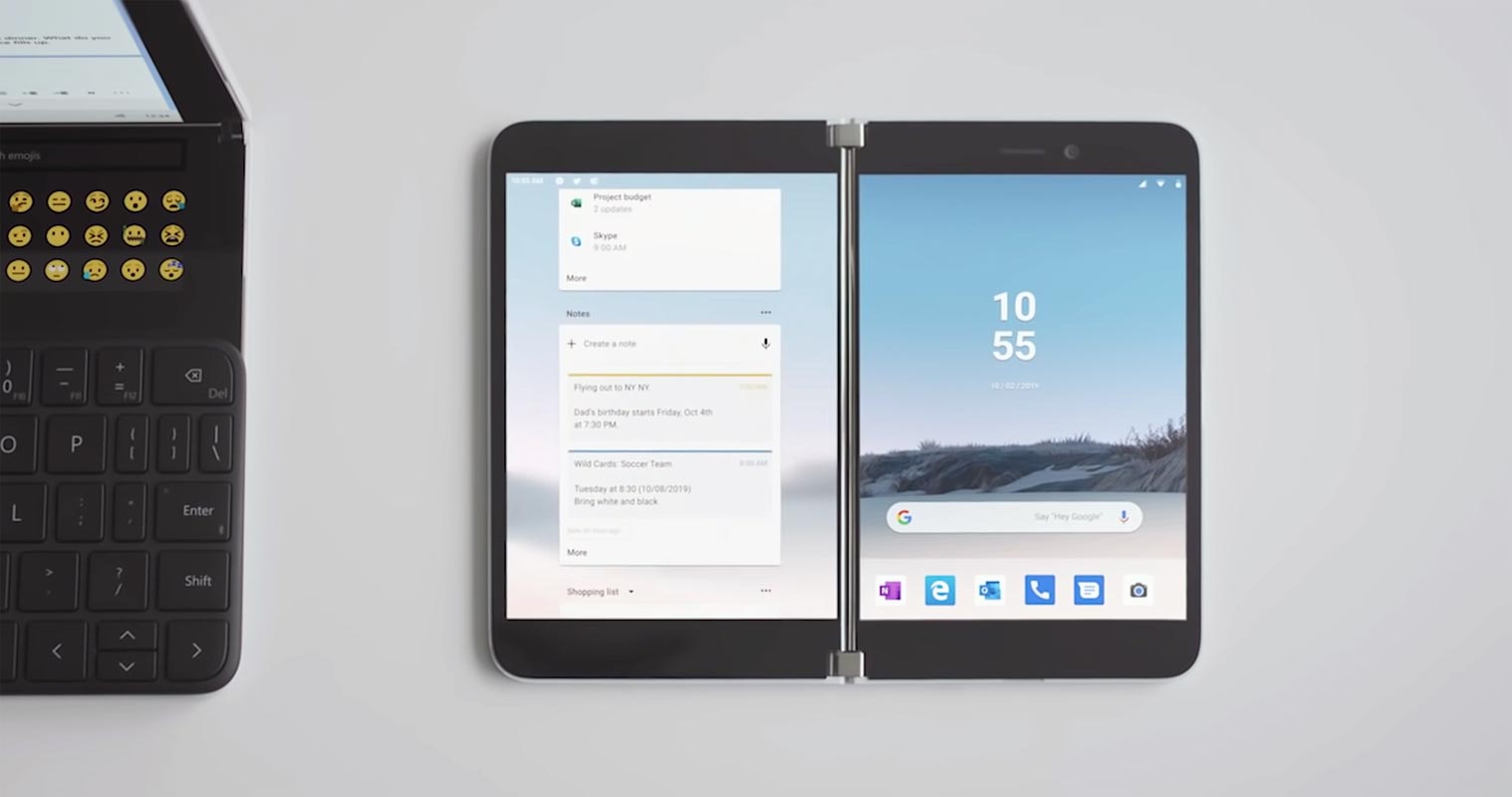 Microsoft and Google are working together in various fields since the last year. Earlier this month, both tech giants announced to share their resources for developing PWA, progressive web apps. Recently Microsoft announced to add Google's jetpack windows manger to its Surface Duo. It's a good initiative that will allow the developers to create apps that will run on both the Surface Duo and the Android devices.
What is Microsoft Surface Duo?
Microsoft's work on the surface phone has been rumoring since 2016. In October 2019, at last, Microsoft revealed the first Surface device with the name Surface Duo.  This device has two screens foldable, working as a phone and a tablet simultaneously. Unlike any other foldable phone available, it's a smartphone-tablet hybrid device. It has two 5.6-inch AMOLED screens which are made from Gorilla Glass. These two screens individually work as a phone, and when unfolded, it becomes an 11-inch tablet. Each display is 4.8mm thick, so it becomes only 9.6mm thick when folded that can be easily fit in your pocket. You can play with apps, make phone calls, and at the same time, you can use it as a tablet to easily read your e-books.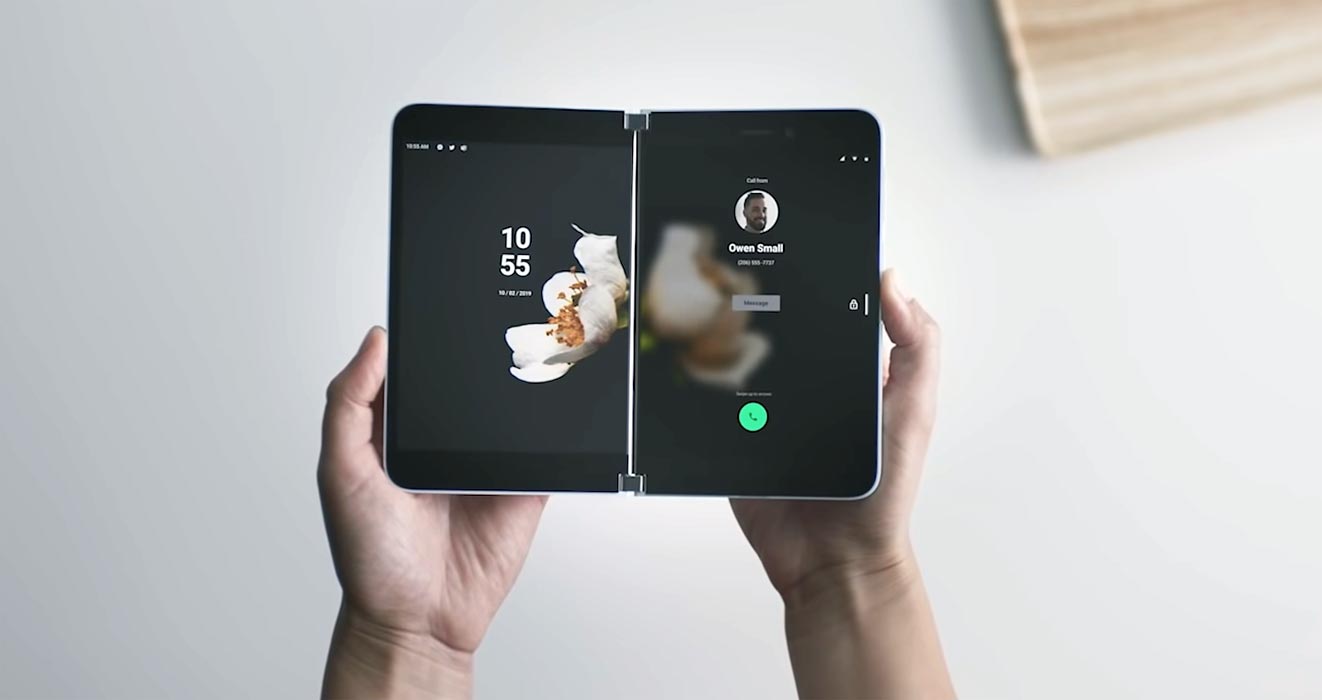 You can run two different apps on each display at the same time and use one screen for game playing and the other for a keyboard or game controller. Interestingly both screens will support the magnetic pen as well.
Surface Duo has a Snapdragon 855 mobile platform and powered by Qualcomm's 2019 flagship chip. It will be 6GB RAM with a storage option of 64GB, 128GB, and 256Gb. Equipped with an 11MP single camera and 3460mAh battery will give a pleasant experience of calling, both audio and video.
Surface Duo is currently supporting 4G LTE only. Maybe Microsoft can launch the 5G versions as well if it sells well.
Surface Duo software
As told by Microsoft, Surface Duo is running on the Android 10 version, which is a heavily skinned open-source operating system by Google. It means the Surface Duo users can access the play store and play all of the Android apps available. At the same time, it can access the Microsoft store, which gives it a cross-platform for using various apps. As Android 11 is expecting to come this September, hopefully, Surface Duo will be updated to Android 11 with its launch.
Microsoft already adapts Google's dual-screen Windows Manager for Surface Duo and slowly moving for launch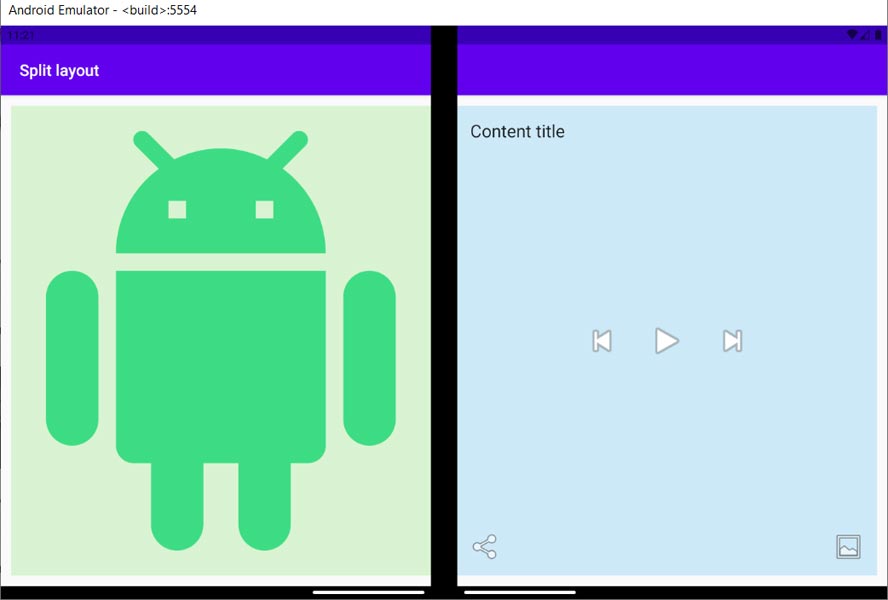 Microsoft has been working with Google to optimize its apps to run on dual-screen since 2019. There are rumors that Microsoft can bring back its own Window's phone operating system. But the Microsoft initiatives of using Google API (Application Programming Interface) clear Microsoft road map to Android. The New Window manager added to a jetpack. That allows testing Surface Duo and other split screens. Also, developers have refused to build the Windows versions of their apps because of Windows' low market shares.
Early in July 2020, the collaboration of Microsoft with Google for developing PWA (Progressive Web Apps) indicates the Microsoft vision of Surface Duo. Microsoft's applications will be running seamlessly on Surface Duo. Now, whether developers will use the Windows' platform or will make Surface-duo compatible applications, is yet to be decided.
Optimized Apps for Surface Duo
Microsoft recently posted an Android Developer job in their career section. The current device that has Android OS in Microsoft Industry is Surface Duo. Thus We can guess Microsoft is ready for developing a bunch of optimized Apps for Surface Duo.
When will Surface Duo be available?
The dual-screened Surface duo has received the Bluetooth certification from Bluetooth Special Interest Group by visiting FCC.  SIG certified it as Bluetooth 5.0.  In October 2019, Microsoft announced to launch Surface Duo in the 2020 holidays. As Samsung is launching its dual-screen Z flip 5G on the 7th of August, hopefully, Microsoft will pull together its sales soon. Also, Samsung is struggling with Galaxy Fold 1st Gen with the display.
Wrap up
The main focus of Microsoft is always Enterprises. Even if they are not getting attention in the user base, They always win in Industry level. The success match for both the software and hardware side. Recently to beat Zoom, Microsoft announced Teams for personal usage. They already have well-developed office related solutions. So, Even if the Surface Duo didn't catch regular users, It will surely get an Enterprise audience. Having two displays with a folding option will be great fun to experience. A smartphone-tablet hybrid powered with Android will be a fantastic device. Did you feel it can win a regular audience also? Are you going to experience this? Do tell us in the comments below.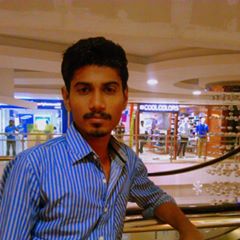 Selva Ganesh is the Chief Editor of this Blog. He is a Computer Science Engineer, An experienced Android Developer, Professional Blogger with 8+ years in the field. He completed courses about Google News Initiative. He runs Android Infotech which offers Problem Solving Articles around the globe.