Unlike other companies, OnePlus initially stick with only flagship mobiles. They only release two mobiles- The regular One and refreshed "T" version. The regular one is always a major upgrade from the last year, and the "T" version is lightly added value compared with the regular one. Since OnePlus focus only on two variants, They deliver what the user wants at a reasonable price. But after OnePlus got a huge user base, They begin to provide mobiles in a few limited price ranges. They begin to release Pro versions to compete against industry lead companies like Samsung. But they don't want to disappoint the price value customer base. So, They released the mid-range Nord series. Now OnePlus is working on its first Tablet OnePlus Pad. There is an official trademark registered in the Europe IPO office.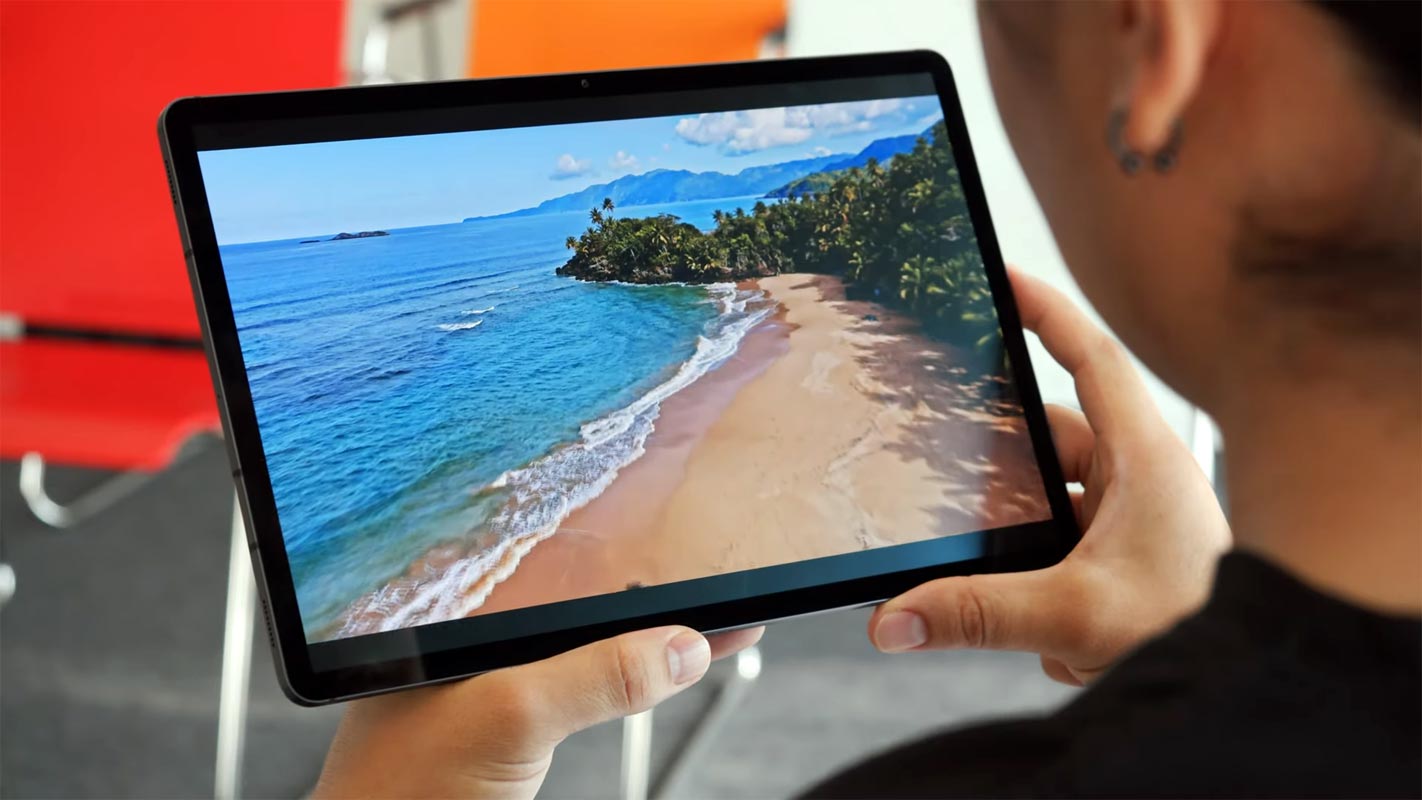 After over 8 years now since it was founded, OnePlus is finally bringing Android tablets into the market. The company will manufacture these new tablet devices under its new trademark, "OnePlus Pad." Apparently, we've seen OnePlus dominate the charts in the smartphone markets – staying among the top 4 giants for a very long time now. Earlier this year, the company launched its first-ever smartwatch, and now we are about to see another new product, the OnePlus Pad.
OnePlus is now the Oppo sub-brand
The OnePlus brand is a subsidiary of BBK Electronics, a Chinese electronics company that owns some of the most popular mobile phone brands, including Realme, OPPO, and Vivo. Recently OnePlus joined Oppo and acted as a sub-brand of Oppo. That disappoints most of the users because they also plan to use Color OS in upcoming OnePlus phones. But OnePlus CEO guarantees users that the Global variants will come with Oxygen OS. So, the new setup of Oppo and OnePlus will affect each other. We can expect new devices and fast chargers since Oppo is always releasing fast chargers and techniques. After the news spread of OnePlus becoming the sub-brand of Oppo, the OnePlus Pad news officially confirmed the trademark registration leak.
OnePlus is working on its OnePlus Pad Tablet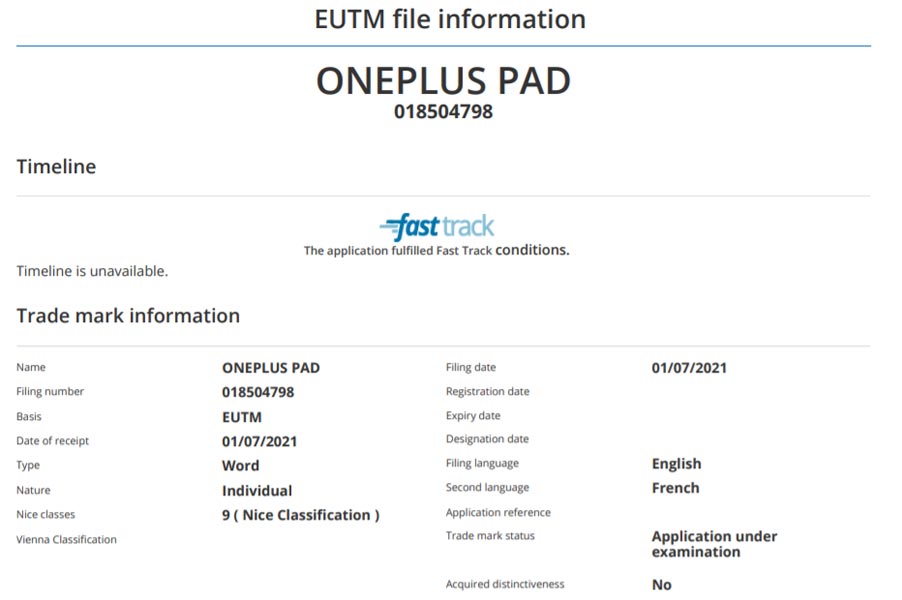 A new listing on the official European IPO (EUIPO) website showed that OnePlus had acquired the rights to a new trademark, "OnePlus Pad." According to the listing report, the trademark is for "goods and services," "data processing apparatus; computer memory devices… tablet computers." So, it is safe to assume that the OnePlus brand is actually releasing Android tablets into the markets sooner or later. Actually, Realme had earlier released a note that it is working on two new devices, a Realme Book (laptop) and Realme Pad (tablet). Seeing OnePlus follow suit isn't surprising since both brands (Realme and OnePlus) are owned by the same parent company, BBK Electronics.
At the moment, the tablet computer market is dominated by Samsung and Apple. OnePlus has been a real rival to these top brands in the smartphone market, and now they are pressing the competition further – into the tablet market.
Back to the news, the new OnePlus trademark was filed on July 1st, 2021 (no. 018504798). The filing did not reveal the specifications of "what to expect" of the new, upcoming OnePlus tablet device. However, there have been speculations on what the OnePlus Pad specification would be.
Possible Specs Of OnePlus Pad
Since there are no specs details are mentioned in the application, We can't get the proper specs. Also, there is no clear information about the lineup specs. Since OnePlsu initial devices stick with the reasonable price range, We can expect mid-range tablets initially. Based on the user feedback, They may release high-end variants. Here are some possible specs for the potential OnePlus tablet. Hopefully, it would get a lot of criticism like the smartwatch did.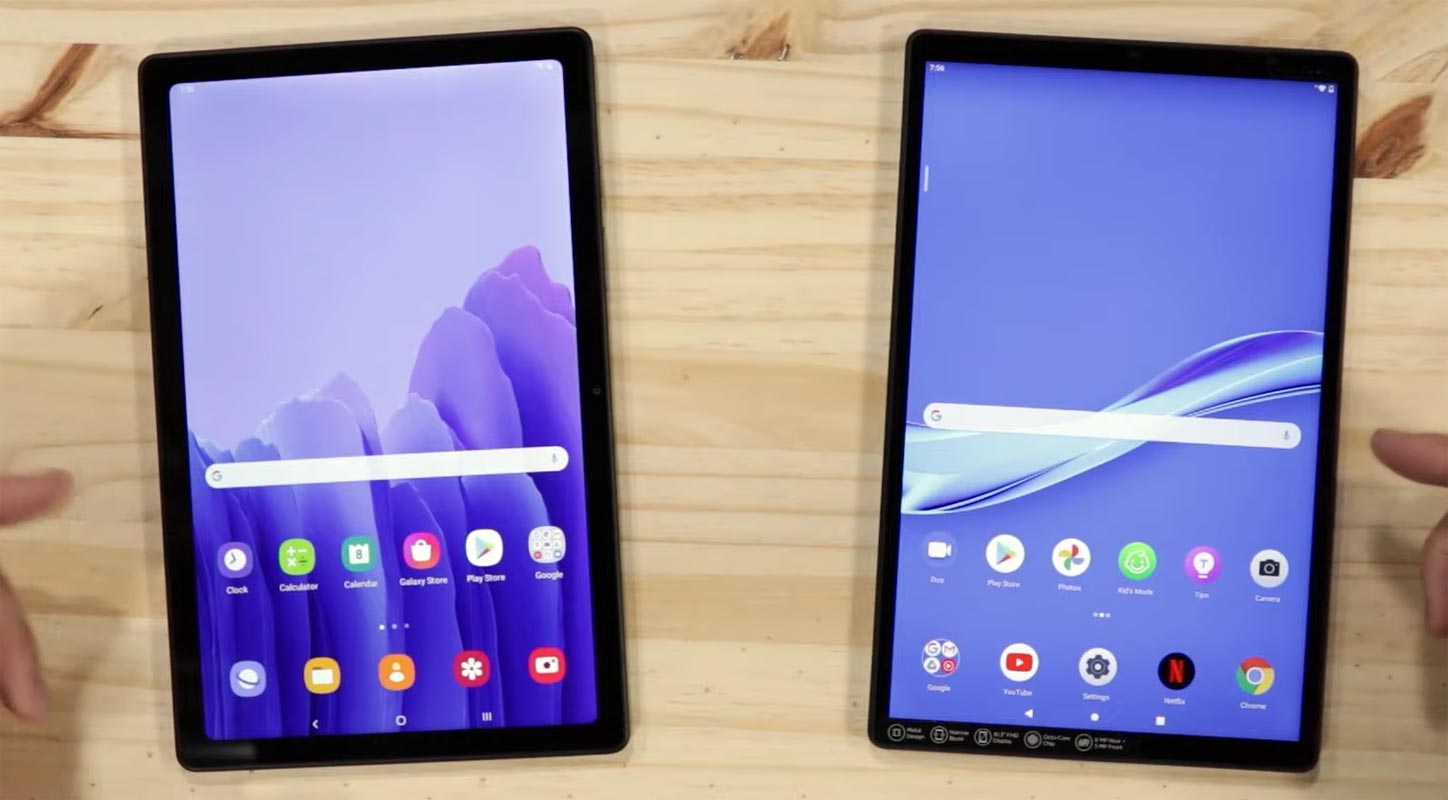 Hopefully, if the tablet is made to be a high-end device, it'd launch with the cutting-edge Snapdragon 800 SoC series (we can't say the exact version for now). However, considering one of the main factors to dominate the market, which is "Price," OnePlus may still use Snapdragon 700 series for this tablet. More so, it may be a mid-range tablet with 5G network support and a price near $500. They will use with AMOLED in the high end or FHD LCDs in the mid-range category. Cameras in the Tablets are not that much important to users. So, It will be a regular setup. They may use Dual rear cameras and Single selfie cameras. The battery may fall between 4500-6000 mAh.
Wrap Up
Looking at some comments made by various people over this upcoming product from OnePlus, many people are now disappointed with the brand. Some people even claim the company went from being the top choice of many to becoming the second to third choice.
Well, as it stands, the entirety of BBK Electronics subsidiaries has now declared interest in joining the tablet market. It's going to be tough competition for Samsung and Xiaomi devices. The OnePlus goes under Oppo is beneficial for the company side. But they have to maintain the same standard to get more loyal users. If OnePlus is using Oxygen OS in Tablet, They may get more users. Some techies suggest they may go with Windows OS. But it may not happen since Oppo, and OnePlus devices stick with Android OS. However, so far, what has been your experience with flagship OnePlus devices? Did you think OnePlus Pad gets the same users as the Samsung Galaxy Tab series? Share your thoughts.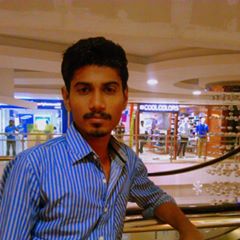 Selva Ganesh is a Chief Editor of this Blog. He is a Computer Engineer, An experienced Android Developer, Professional Blogger & addicted Web Developer. He runs Android Infotech which offers Problem Solving Articles around the globe.