Qualcomm has recently introduced the Snapdragon 7s Gen 2 chipset, marking a significant leap in mobile technology. This powerhouse is constructed using state-of-the-art 4nm process technology, a testament to Qualcomm's commitment to innovation. The 7s Gen 2 is poised to revolutionize the smartphone market by offering phone manufacturers an exceptional high-performance platform, all while ensuring affordability. This places it in a unique position, providing capabilities comparable to the Gen 8 series but at a considerably more budget-conscious price point. With this release, Qualcomm reaffirms its position at the forefront of semiconductor technology, setting new standards for efficiency, power, and accessibility in mobile computing.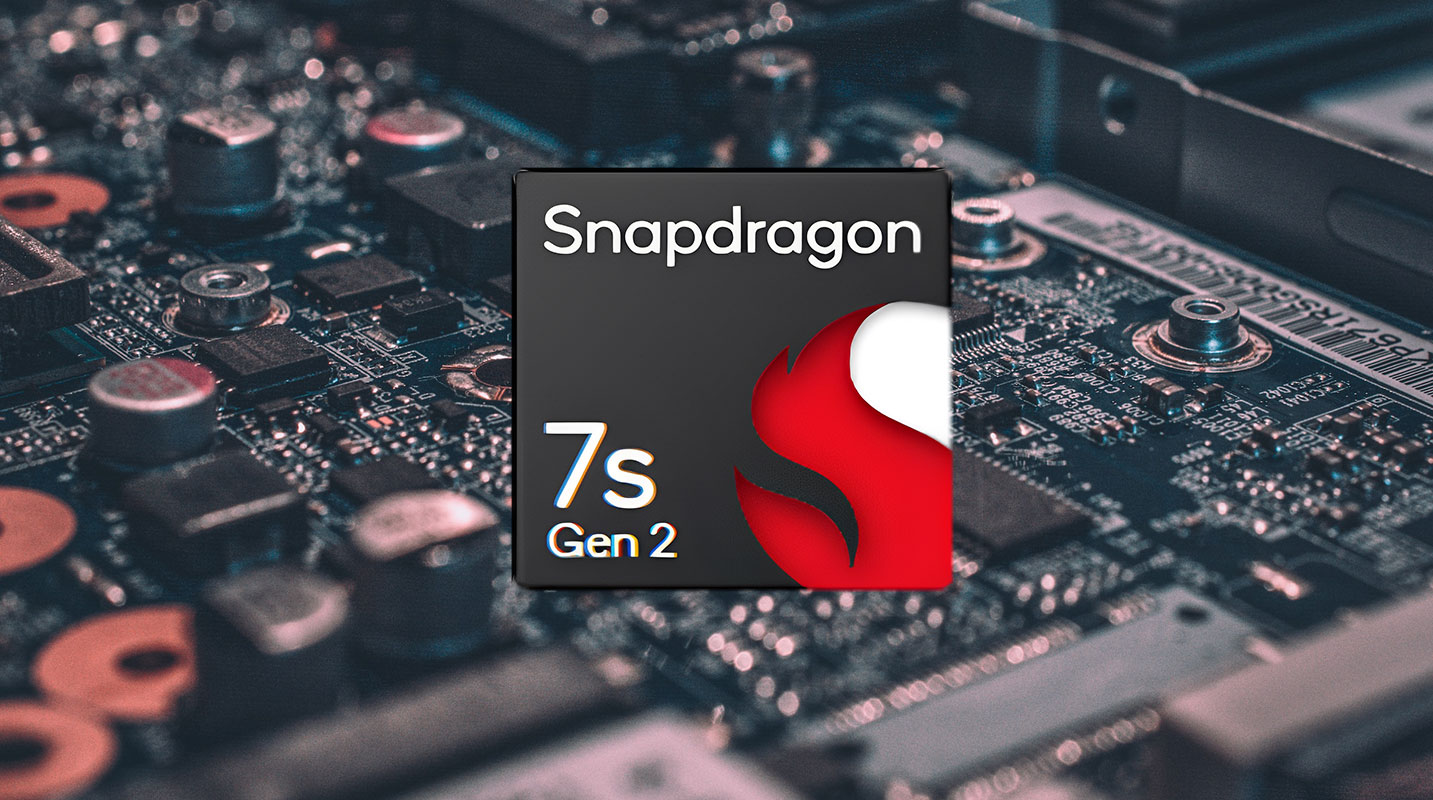 Qualcomm launched Snapdragon 7s Gen 2: The 4nm Process
The Snapdragon 7s Gen 2 impresses with its 4nm process technology, a significant advancement in semiconductor fabrication. This promises enhanced efficiency and performance, paving the way for a new era in smartphone capabilities.
Unraveling the Specifications
CPU Dynamics: Striking a Balance
While the 7s Gen 2 may not boast the raw power of its counterparts, it strikes a balance by offering a quad-core CPU at 2.4 GHz for performance tasks and another four cores at 1.95 GHz, ensuring efficiency.
A Glimpse into the Graphics: Adreno GPU
While specifics on the Adreno GPU remain undisclosed, it's noteworthy that it supports FHD+ resolution at an impressive 144 Hz. This is poised to deliver a visually captivating experience.
Connectivity at a Glance
The FastConnect 6700 connectivity platform, though a step down from its 6900 counterpart on the Snapdragon 7+ Gen 2, still offers commendable performance. It supports a peak download speed of 2.9 Gbps, complemented by Bluetooth 5.2 for seamless audio experiences.
Spectra ISP: Pioneering Imaging Capabilities
One of the standout features of the Snapdragon 7s Gen 2 lies in its Spectra ISP, capable of supporting a single camera of up to a staggering 200 MP. Additionally, it offers 4K video capture at 30 fps, promising exceptional visual experiences.
Memory and Additional Features
The chipset incorporates LPDDR5 memory clocked at 3200 MHz, ensuring swift and responsive multitasking. Other noteworthy features include USB-C 3.1 support and Quick Charge 4+, emphasizing convenience and efficiency.
Deciphering the Name: Snapdragon 7s Gen 2
The jargon might raise eyebrows due to the absence of a first-generation 7s or a second-gen Snapdragon 7. The 's' in 7s Gen 2 remains enigmatic, though it appears to denote a trim in specifications, signifying a more budget-conscious offering.
Anticipating Arrival: Devices with the 7s Gen 2
Qualcomm has not yet provided a specific timeline for releasing devices with this new chipset. The industry awaits eagerly to witness the potential unleashed by the Snapdragon 7s Gen 2.
Elevating Experiences: Choose Your Adventure
Embark on a journey of radiant gaming seamlessly intertwined with AI-driven productivity. Capture moments of awe-inspiring photography and videography, all while reveling in the connectivity prowess that Snapdragon promises.
Bold Performance: Kryo CPU and Adreno GPU
The Qualcomm® Kryo™ CPU, reaching speeds up to 2.4 GHz, guarantees swift and seamless on-device experiences. Quick Charge 4+ technology ensures rapid recharging, exemplifying efficiency in action.
Radiant Gaming: Adreno GPU Unleashed
The Adreno GPU brings graphics to life on an FHD+ 144 Hz display, rivaling desktop-quality rendering. Variable Rate Shading optimizes power, prioritizing primary content for an unparalleled gaming adventure.
Convenient AI: Your Digital Companion
The Qualcomm AI Engine introduces an AI-powered virtual assistant, simplifying daily tasks. It's your indispensable digital companion, from setting reminders to finding nearby eateries. The Qualcomm Sensing Hub adds another convenience layer, swiftly scanning QR codes and enabling face unlock.
Wow-worthy Photography and Videography
The Spectra™ 12-bit ISP opens up possibilities, allowing triple concurrent capture and seamless zooming. 4K HDR video capture ensures vivid contrasts and colors, elevating visual storytelling.
Seamless Connectivity: The X62 5G Modem-RF System
The Snapdragon® X62 5G Modem-RF System ushers in a new era of connectivity. With download speeds up to 2.9 Gbps, it promises a swift and responsive wireless experience. The Qualcomm® FastConnect™ 6700 further enhances this, offering Wi-Fi 6E and Bluetooth® 5.2 technology.
Features at a Glance
Next-Gen Qualcomm® Hexagon™ NPU for enhanced AI network performance
Qualcomm® Sensing Hub for always-on, super-secure Low Power AI System
Select Snapdragon Elite Gaming™ features for immersive gaming experiences
Variable Rate Shading for optimized power and performance
Qualcomm® Game Quick Touch for reduced touch latency
Qualcomm® Game Color Plus for vibrant visuals
12-bit Qualcomm Spectra™ Triple ISP for advanced camera capabilities
AIDE for noise reduction in low-light images
Qualcomm® Low Light for crisp, grain-free photos and videos
Qualcomm® FastConnect™ 6700 for blazing-fast wireless speeds
Supports Snapdragon Sound™ Technology
Qualcomm® aptX™ Lossless technology for high-quality wireless music streaming
Technical Specifications
For the tech enthusiasts, here's a quick rundown of the key specifications:
CPU: Qualcomm® Kryo™, 4nm process, Up to 2.4 GHz
GPU: Qualcomm® Adreno™, Supports FHD+ 144 Hz
Modem: Snapdragon™ X62 5G Modem-RF System, Up to 2.9 Gbps
Wi-Fi: Qualcomm® FastConnect™ 6700, Up to 2.9 Gbps, Wi-Fi 6E
Bluetooth: Bluetooth® 5.2, LE Audio
Location: Qualcomm® Location Suite, Dual Frequency GNSS
ISP: Qualcomm® Spectra™, Triple ISP, Up to 200 MP
Interfaces: USB-C, USB 3.1
FAQs
When can we expect devices featuring the Snapdragon 7s Gen 2?
Qualcomm has not provided a specific timeline, but industry experts anticipate their arrival shortly.
What sets the Snapdragon 7s Gen 2 apart from previous generations?
The 7s Gen 2 introduces a 4nm process, offering enhanced efficiency and performance at a budget-friendly price point.
What is the significance of the Snapdragon 7s Gen 2?
While not officially confirmed, it appears to denote a trim in specifications, making it more accessible for budget-conscious consumers.
What are the key highlights of the Spectra ISP in Snapdragon 7s Gen 2?
The Spectra ISP supports a single camera of up to 200 MP and enables 4K video capture at 30 fps, promising exceptional imaging capabilities.
How does the Snapdragon 7s Gen 2 contribute to gaming experiences?
An Adreno GPU supporting FHD+ resolution at 144 Hz and features like Variable Rate Shading ensure a captivating gaming adventure.
Wrap Up
The introduction of Qualcomm's Snapdragon 7s Gen 2 heralds a significant milestone in smartphones, bridging the gap between affordability and high-performance technology. This chipset represents a paradigm shift, setting the stage for a new era of mobile devices prioritizing efficiency and cutting-edge imaging capabilities. The 7s Gen 2 is a testament to Qualcomm's unwavering commitment to delivering top-tier experiences to a broader audience. 
By harnessing the power of advanced semiconductor fabrication technology, Qualcomm has crafted a chipset that not only rivals its higher-end counterparts but does so without imposing a hefty price tag. Users can now expect seamless multitasking, vivid graphics, and astonishing photography without breaking the bank. With the Snapdragon 7s Gen 2, Qualcomm is not only redefining user experiences but also democratizing access to the most innovative features in the world of smartphones.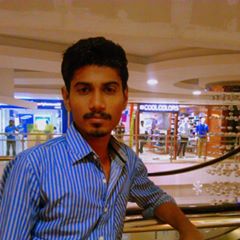 Selva Ganesh is the Chief Editor of this Blog. He is a Computer Science Engineer, An experienced Android Developer, Professional Blogger with 8+ years in the field. He completed courses about Google News Initiative. He runs Android Infotech which offers Problem Solving Articles around the globe.